School Dayze – "Back 2 Class" (Cassette Release)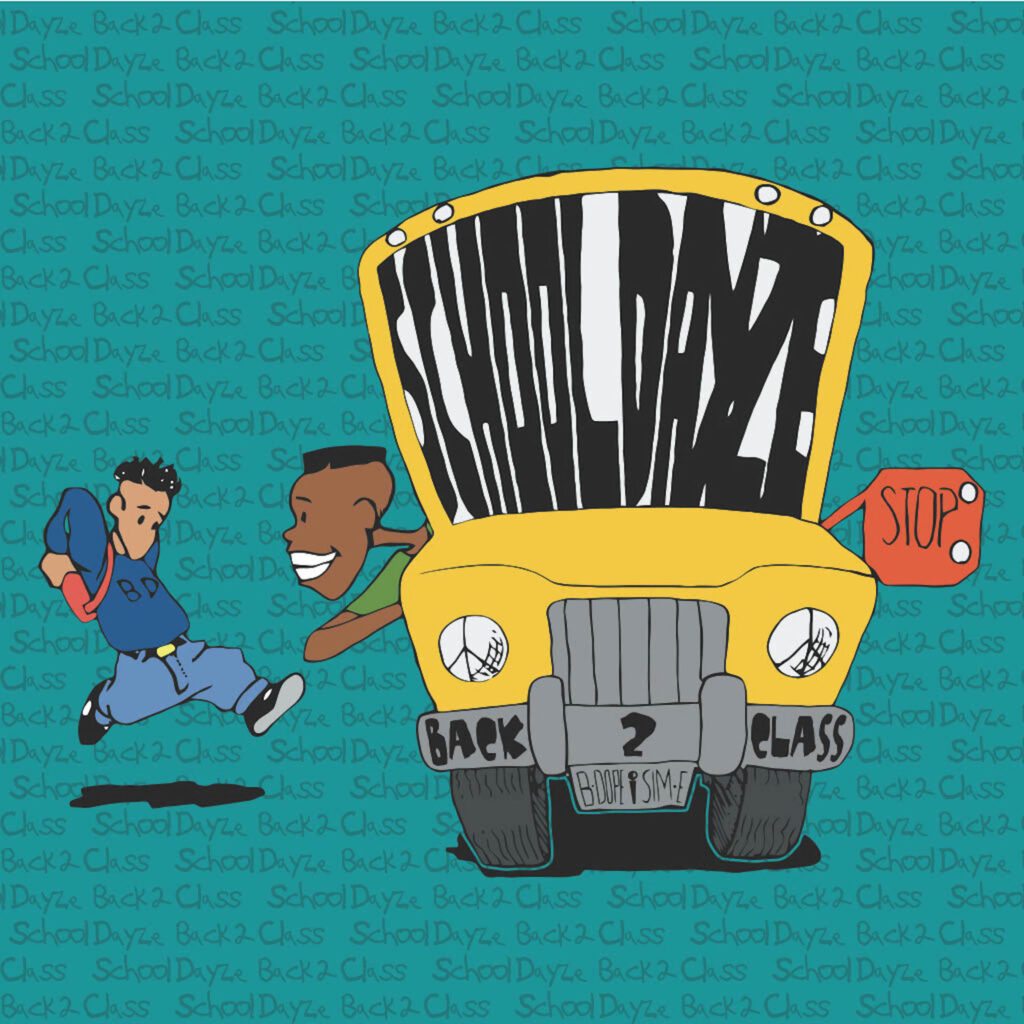 School Dayze is back with the cassette release of their dope album "Back 2 Class".
The dynamic duo of Sim-E Auto & Bobby Drake, dropped their 1st single, After Midnight, on 4/20/20, an ode to all the L's & fine cannabis they've demanded (& supplied) with their comrades Blunt Cru (aka Unknown Fleet), the single came equipped with a dope video (courtesy of Foreign Flexx & Fly Guy) & a banging B-Side called Rise!!
The following year School Dayze dropped their 2nd single Eye Can See along with another banging video & incredible B-Side (a remix to Eye Can See, produced by none other than the imitable DJ Slice, who also did the original), the single also contained another slamming remix to Rise, the B-Side of their 1st single After Midnight!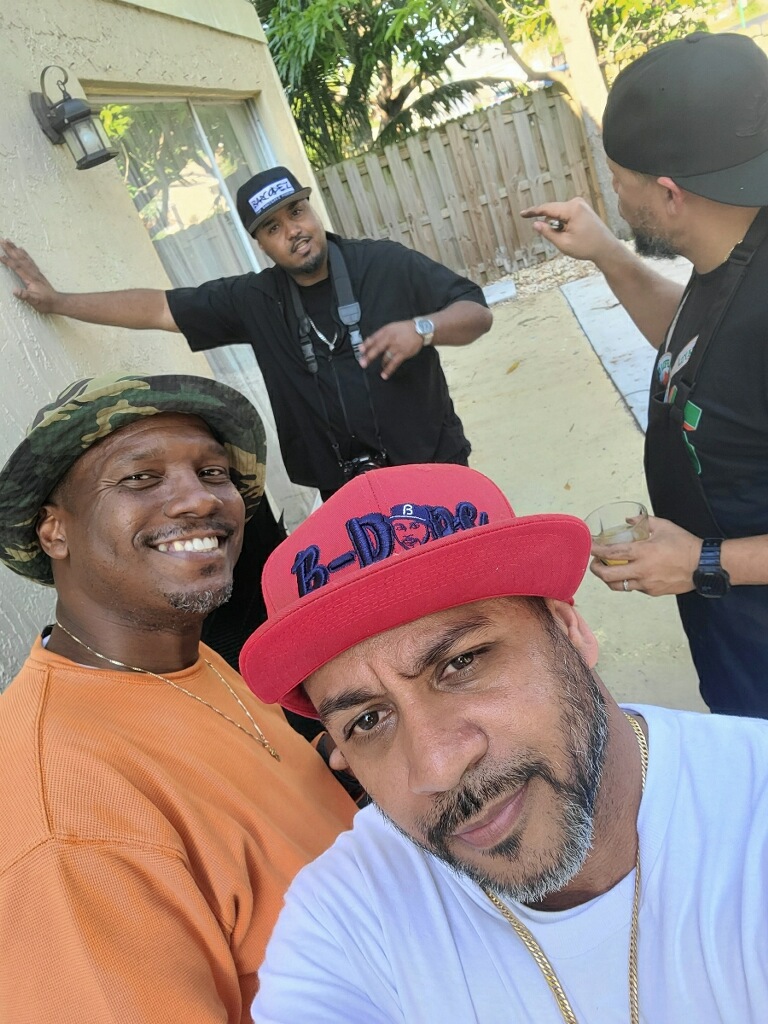 The next year Dope Folks Records got set to drop the next volume of their Killed By Def vinyl EP series, & Sim-E Auto was the next installment (Vol 5), Side A contained 4 heaters from the School Dayze LP, Back 2 Class (which was upcoming at the time), & Side B contained upcoming Sim-E Collabos (Rokk-Dis,1 of the School Dayze heaters from Side A that features Bogey, served as a 3rd single for the fellas, & another dope video was put together by Foreign Flexx & Fly Guy)!!!!
The debut LP Back 2 Class dropped on 10/11/22 on all digital platforms, vinyl (only 4 songs though), & CDs (the CD contains the Remix to Eye Can See as a bonus track, big shouts to DJ Fly Guy again for putting together another amazing video, & for featuring on that record as well, along w/ Unknown Fleet, this served as School Dayze's 4th single)!!
Shout to everyone supporting the Back 2 Class LP, whether Digital, Vinyl, or CD formats (the fellas shot a video for their current 5th single, Plans', with the incredible Mr Beleaf, it also features Unknown Fleet's Ill-Seed)!
Now for the first time ever, right on time for summer 23, Sim-E & B-Dope (along with the mighty P-Quest Records) present the School Dayze Back 2 Class Cassettes, complete with sleek packaging & a bonus track, this is another testament to the timelessness of this music.
Foreign Flexx supplied the visuals once again for the bonus track, which is only available on the cassette (this serves as the 6th single for the fellas)!!
Video and cassettes drop the same day. You can cop the cassettes here!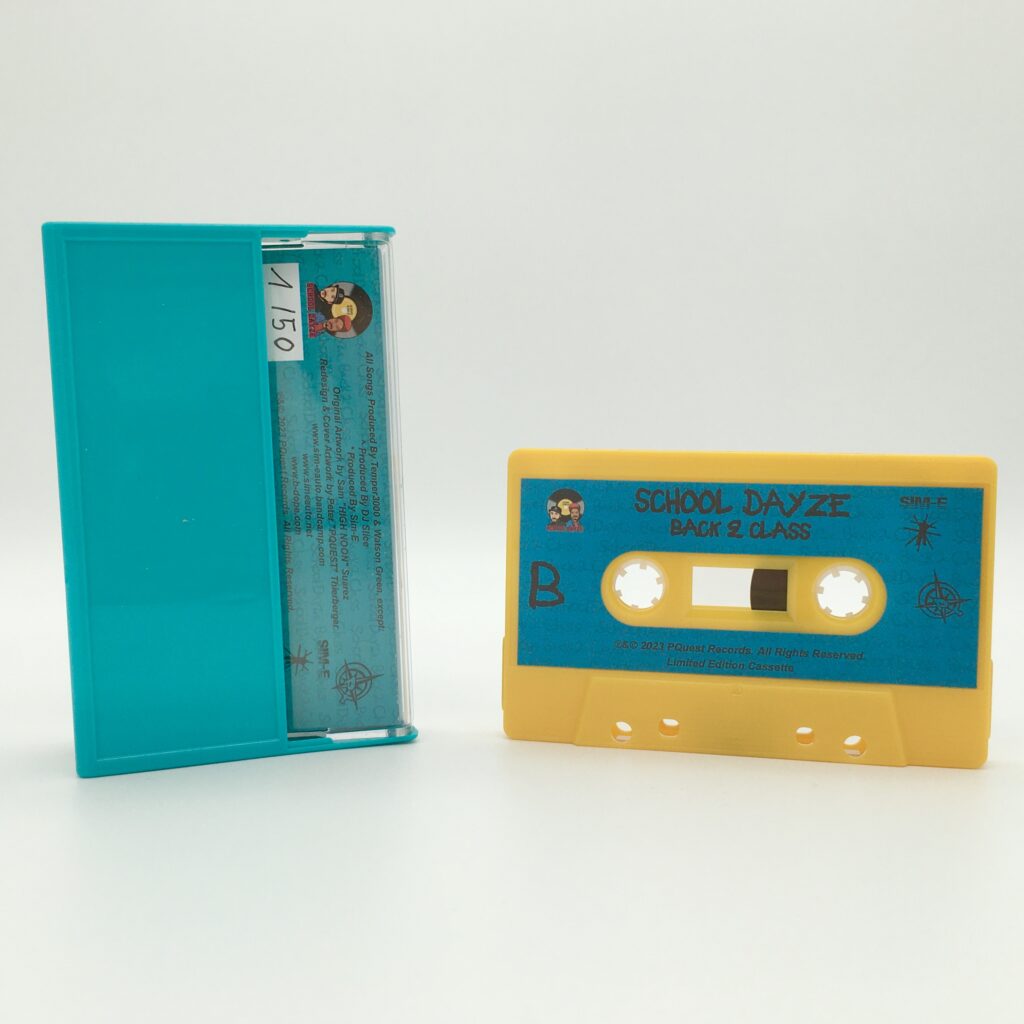 ---