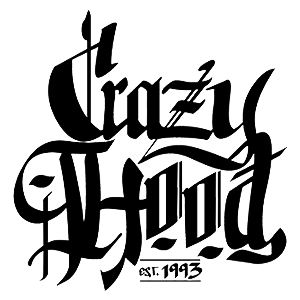 Crazy Hood Productions is a Miami (FL) based hip hop crew /  multimedia company established in 1993 by DJ EFN. The Crazy Hood brand has and works as a record label, clothing store, marketing and consulting firm, film producers, artist development and management, and lifestyle brand.
The company, its artists and projects have garnered many awards, nominations and accolades in the realm of film, podcasts, and music.
About our founder...
The hip-hop activist known as DJ EFN has been widely acknowledged as "Miami's mixtape king" for the last ten years and more.  And while he's certainly earned that title, a comprehensive appreciation of EFN's work as a hip-hop entrepreneur might persuade you that it makes more sense to consider him as "Miami's answer to Russell Simmons."  Not yet 40 years old, E is now marking his 20th anniversary in the game, a career that's seen him distinguish himself as a club and radio deejay, street promoter, artist manager, label executive, record producer, record pool founder, fashion retailer, and film producer.

Most of these activities have been conducted under the Crazy Hood brand.  "When I was getting started in the early Nineties, the uniform for a hip-hop kid was a hoodie," E explains.  "The crazy part has to do with me.  I was a teenager then and, like many teenagers, I felt a bit out of my mind.  Luckily, I had a loving single mother and decided to put my energy into the arts, where I could express my frustrations without hurting anyone."

E's particular mission has been to represent a strain of gritty local hip-hop music that has more in common with New York rap than with the party music for which Miami is best known.  He thinks of his turf as Miami's "underground" hip-hop scene.  In an interview with Julia Beverly for Ozone magazine in 2005, the rapper Garcia, who records for EFN's Crazy Hood label, could have been speaking for E when he said, "South Beach is just a tourist town, with frozen drinks and girls with fake boobs and everybody wants to be famous.  It's a fun place to party and a good place to break a record, but it's not Miami.  That's like going to Cancun and saying you've been to Mexico."

But if DJ EFN doesn't want to be lumped in with the hip-hoppers of Miami Beach, he's also not a wanna-be New Yorker.  Indeed, when E made his first mixtape, in 1993, he did so, he says, "because I was really pissed off that there was no consistent mixtape dj in Miami, no one who ever really played the music from Miami.  Everybody listened to DJ Clue or Tony Touch.  It was good music, but I didn't want to hear shouts to Brooklyn or the Bronx.  I wanted to shout out Miami and help to put on the local cats."

The part of Miami that EFN calls home is Kendall, the unincorporated community in Miami-Dade County where he grew up and continues to reside.  It numbers about 75,000 souls, the majority of whom speak Spanish as a first language.  These include many Cubans, of course, but also significant numbers of Colombians, Nicaraguans, Peruvians, and Venezuelans.  "My mother moved us to Kendall from Los Angeles in 1986, following my father, who had moved here ahead of us," recalls E.

E released his first Crazy Hood mixtape the year he graduated from high school, during a period he remembers as "a golden age for local b-boys and b-girls" that has somehow been "left out of the history books and denied its proper recognition."  Over the next two decades he produced 42 volumes of the mixtape, featuring not only Miami-based artists, but such national stars as Outkast, Redman, Capone-N-Noreaga, KRS-One, Wu-Tang, Ja Rule, Sean Paul, Joe Budden, Lil Jon, Ghostface Killa, Bun B, Keith Murray, and David Banner.  Ever inclined to support the international brotherhood of hip-hop djs, both locally and globally, E founded Miami's Crazy Sounds Record Pool in 1997 (it enjoyed a ten-year run) and Hood DJs, a global coalition.

Formal recognition of the importance of this work first occurred in 2002, when EFN was named the Best New Mixtape DJ at the 7th Annual Justo Awards.  The following year he was named Best Mixtape DJ at First Annual Miami Urban Music Awards.

The effectiveness of E's street promo for his Crazy Hood mixtapes eventually attracted the attention of various national brands on the lookout for some help with their products in the Miami market.  Over the years, C.H.P. Marketing and Promotions has counted Tommy Boy, Slip-N-Slide, Loud Records, Epic, Coca-Cola, and Ecko among its clients.  Between 2001 and 2004, Crazy Hood ran Def Jam's street teams in south Florida.  Today, the firm counts Bad Boy, Ciroc, Sean John, and YMCMB  among their most consistent clients.  (In 2002 EFN was named a member of Ecko Clothing's hip-hop dream team, a special feature of that year's edition of EA Sports' "Madden NFL" game.  His teammates included De La Soul, Xzibit, and A Tribe Called Quest.)

E's mixtapes also led naturally enough to work on the radio.  During the Nineties, he deejayed on local pirate radio stations and at the University of Miami's WVUM-FM.  Between 2009 and 2011, he teamed up with N.O.R.E. to host a show for XM/Sirius called "Militainment Crazy Raw Radio," a title that gave equal weight to N.O.R.E.'s Militainment brand, to Crazy Hood, and to 66 Raw, the channel on XM/Sirius that carried the show.

Well aware that hip-hop culture embraces more than rap music, E opened Crazy Goods in Miami in 1997.  A hip-hop clothing store that doubled as a cool local hang-out spot, it thrived until E shut it down in 2000 in order to concentrate more effectively on his various music enterprises.

Under the aegis of Crazy Hood Productions, DJ EFN has long been active as an artist manager and label executive.  In the Nineties, Crazy Hood managed and made records for Da Alliance (a/k/a Da All) and Poetik Symbolz.  Today the firm manages and records Da Alliance, Garcia, Heckler, Mayday, and Wreckonize, as well as the producers Big Drain, Hazardis Soundz, and Beats-N-Da-Hood.

In 2010, when it turned out that the artists under his care needed music videos to promote their recordings, the boss established DJ EFN Visual Mixtapes, knocking out well-made and well-received videos for Mayday, Ras Kass, Gunplay, Pharrell, Tech N9ne, and N.O.R.E.  In 2012, doing business as the Crazy Hood Film Academy, EFN produced his first feature.  Entitled "Coming Home," it is an engaging and down-to-earth documentary account of the hip-hop scene in Cuba.

For all of his accomplishments, EFN is focused not on the last twenty years, but on the twenty to come.  His values, however, and those of Crazy Hood, remain constant.  "We're gonna make stuff that we feel good about," he says.

Bio written by Bill Adler.
Meet our members....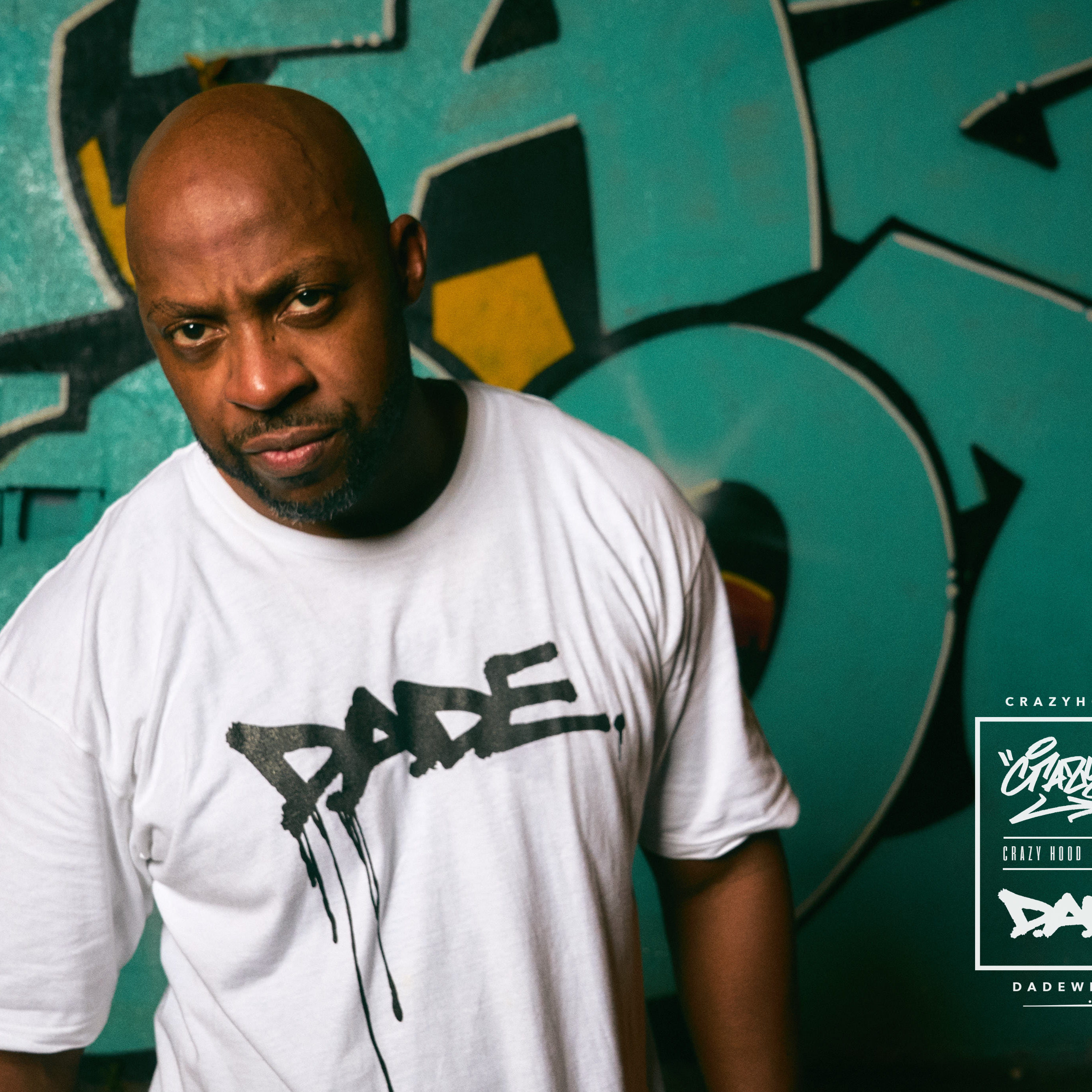 Drain
producer, song writer, and photographer
Drain aka Big Drain is a producer, song writer, and photographer. Original member of the rap group Da Alliance aka Da ALL where he both rapped and produced. His production credits have featured such artist as Bun B, N.O.R.E., DTP, Cormega and more. He is currently the official photographer for the Drink Champs Podcast.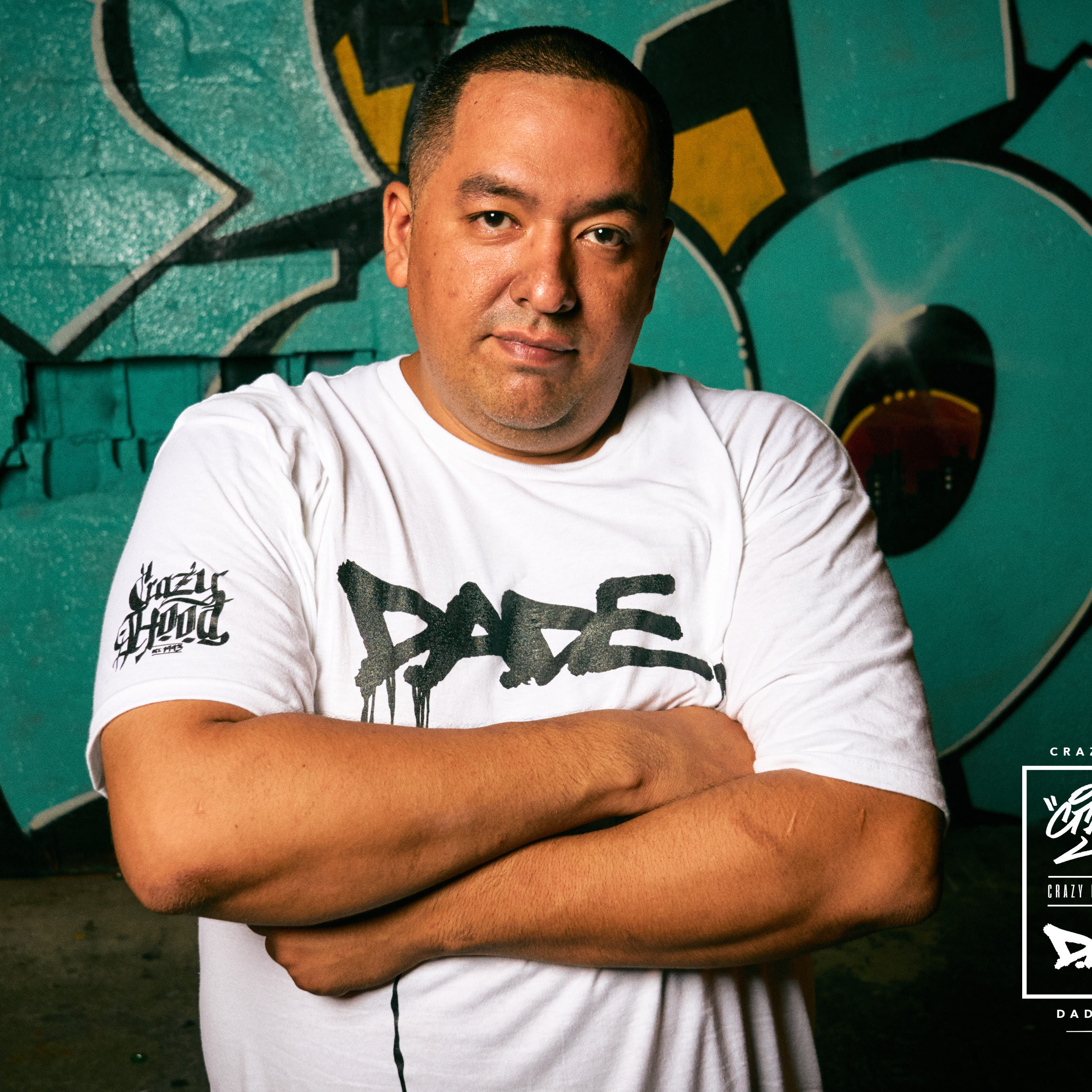 Weird Thoughts
Weird Thoughts is a founding member of Crazy Hood Productions and an original member of the rap group Da Alliance aka Da ALL. Paul aka Weird Thoughts is the Host of DreamBIG HipHop Podcast.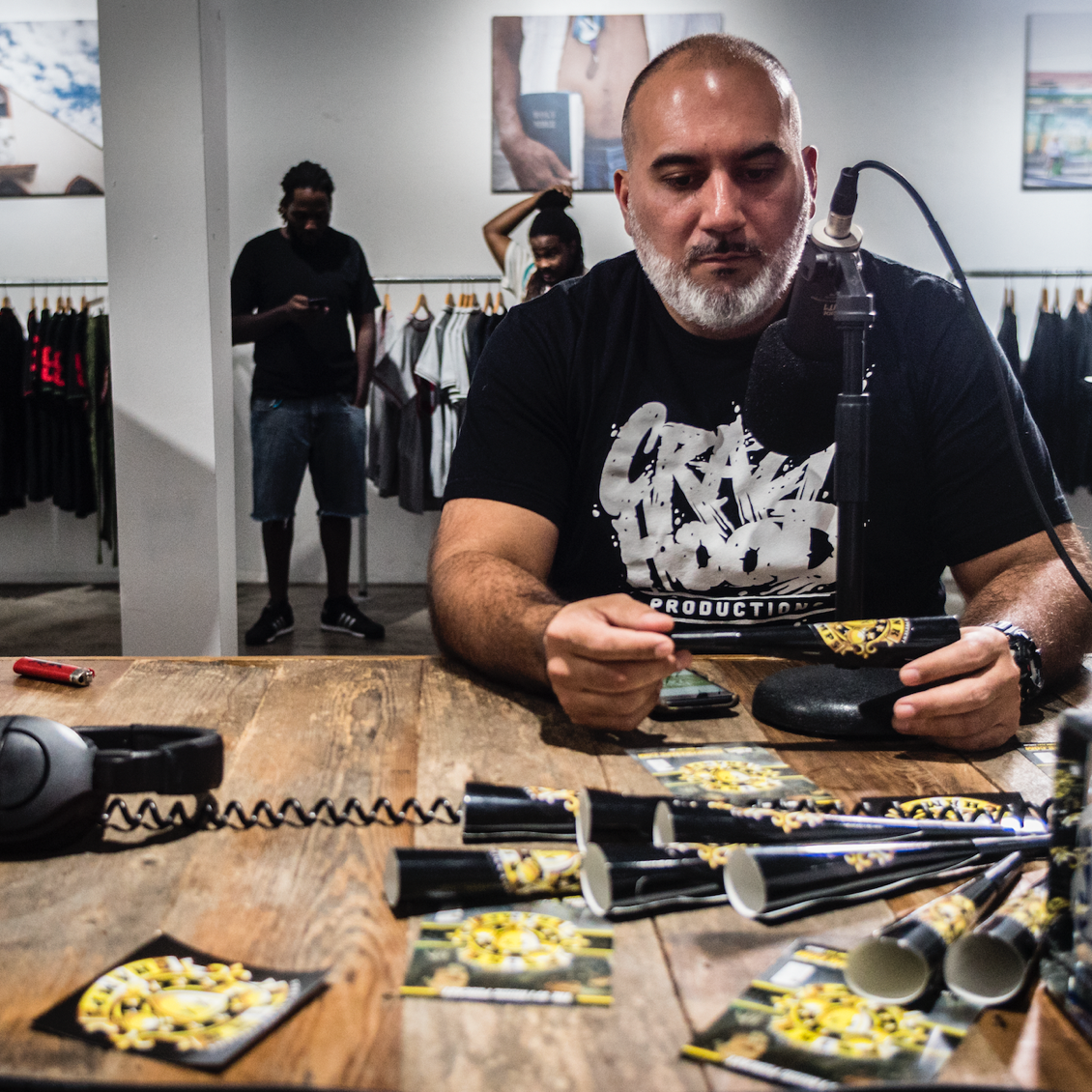 DJ EFN
DJ EFN is the founder and CEO of Crazy Hood Productions. he is a marketing and branding consultant, film maker and co-creator and co-host of the Drink Champs podcast.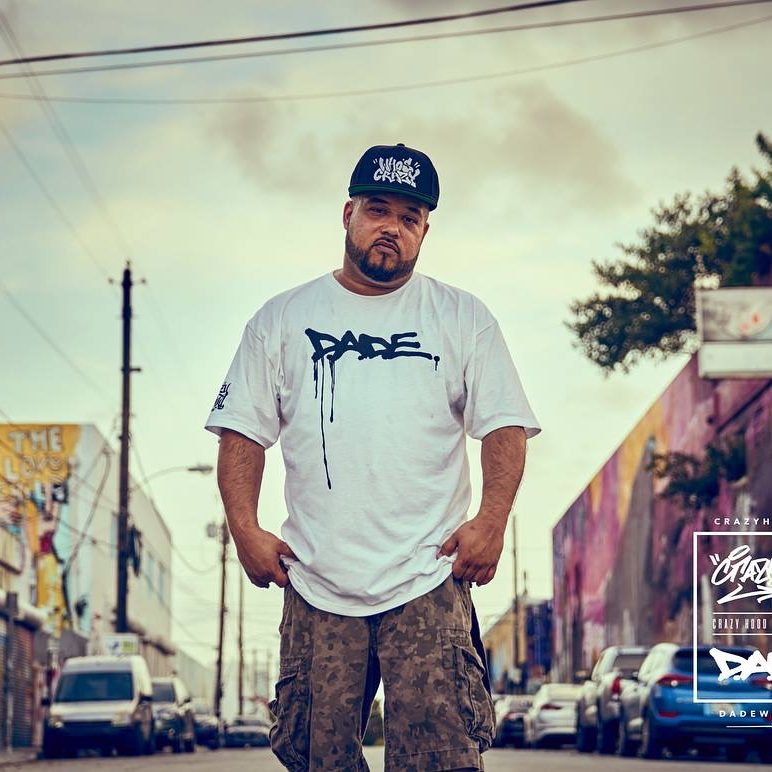 Eddie Gigs
Eddie Gigs is a marketing and branding consultant. Street Team Promotions and content creator.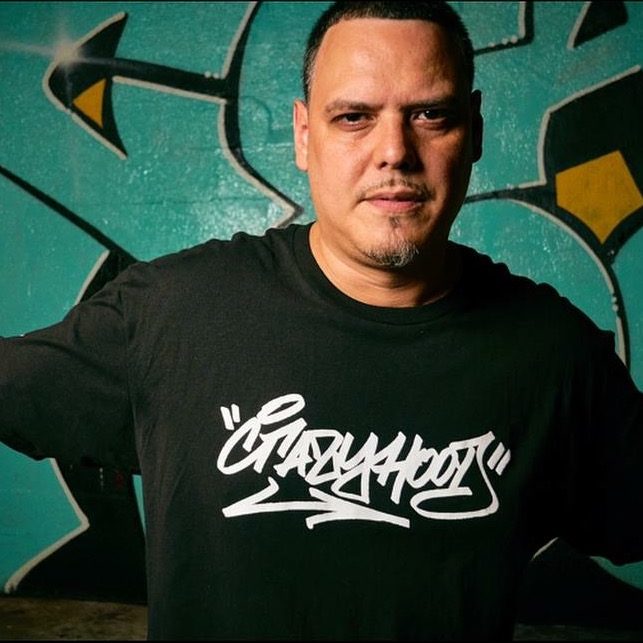 Heckler
Heckler is an original member of the rap group Da Alliance aka Da ALL. Heckler has released two solo albums and has worked with artists such as Capone-N-Noreaga, GARCIA, Omniscient and more.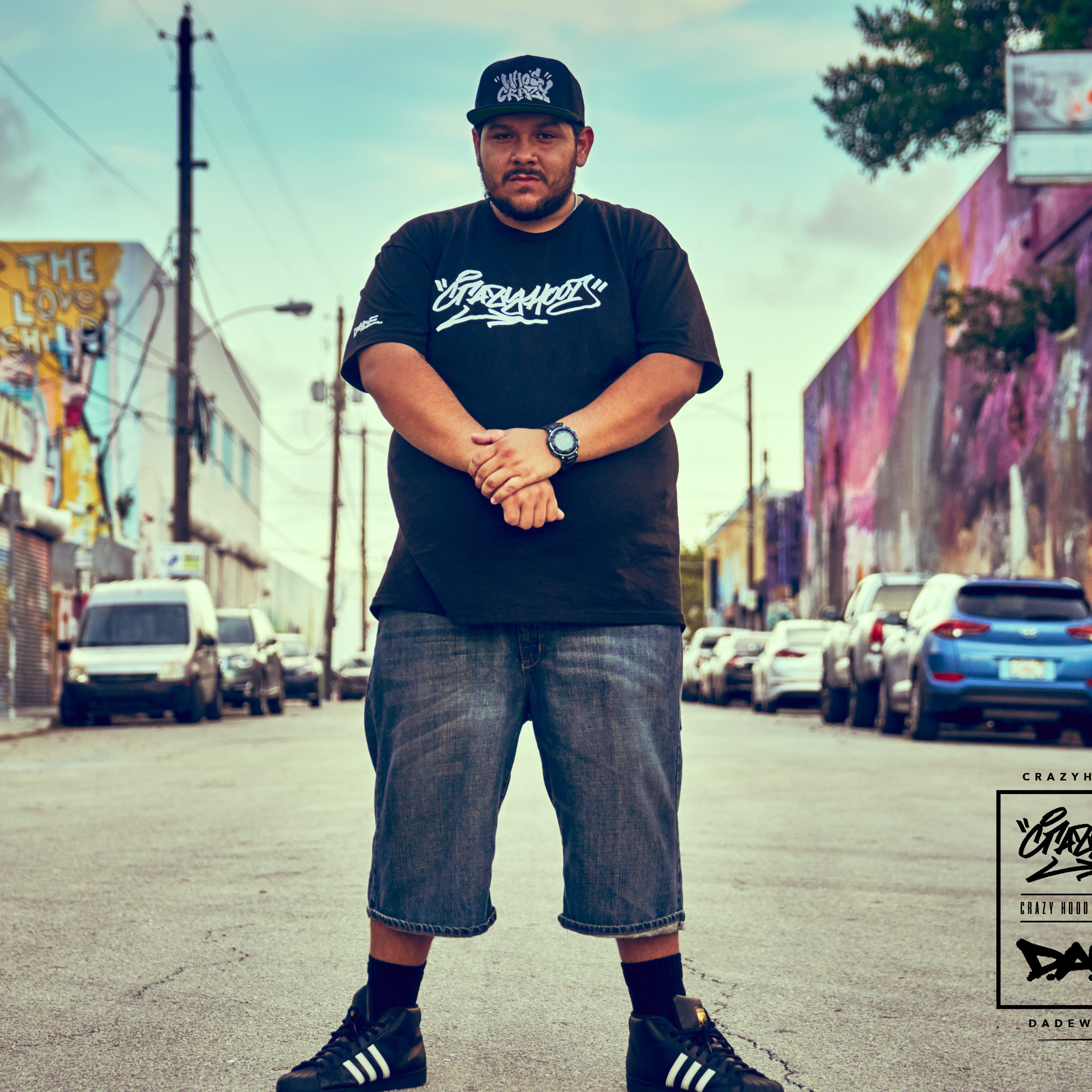 BeatsNdaHood
BeatsNdaHood is a Latin Grammy nominated producer who's production credits feature artist such as Juvenile, Dead Prez, Trick Daddy, The Lox, N.O.R.E., Capone-n-Noreaga, El B, Nando Chang, Inkas Mob, and more.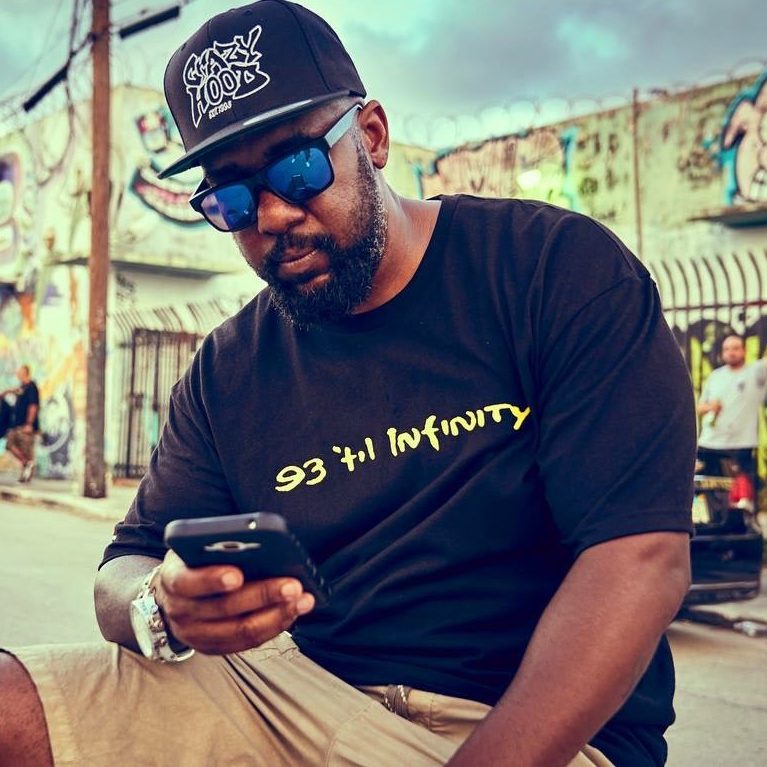 Rich aka DRO
DRO is an original Crazy Hood member part of CHP marketing & street team promotions.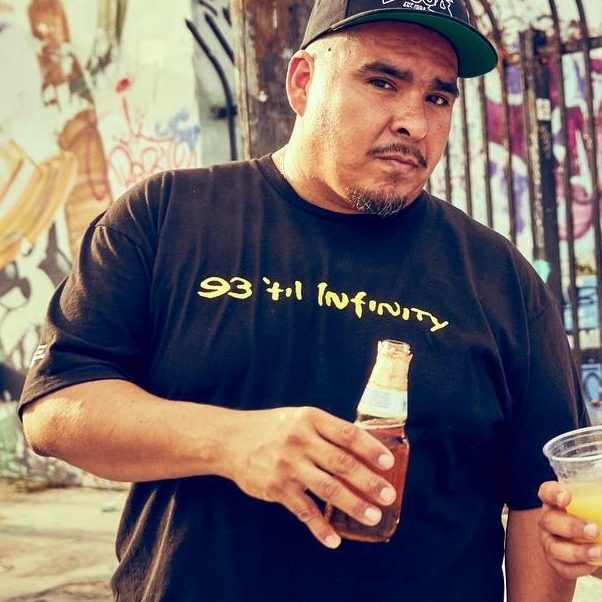 OSO
OSO is an original Crazy Hood member part of CHP marketing & street team promotions.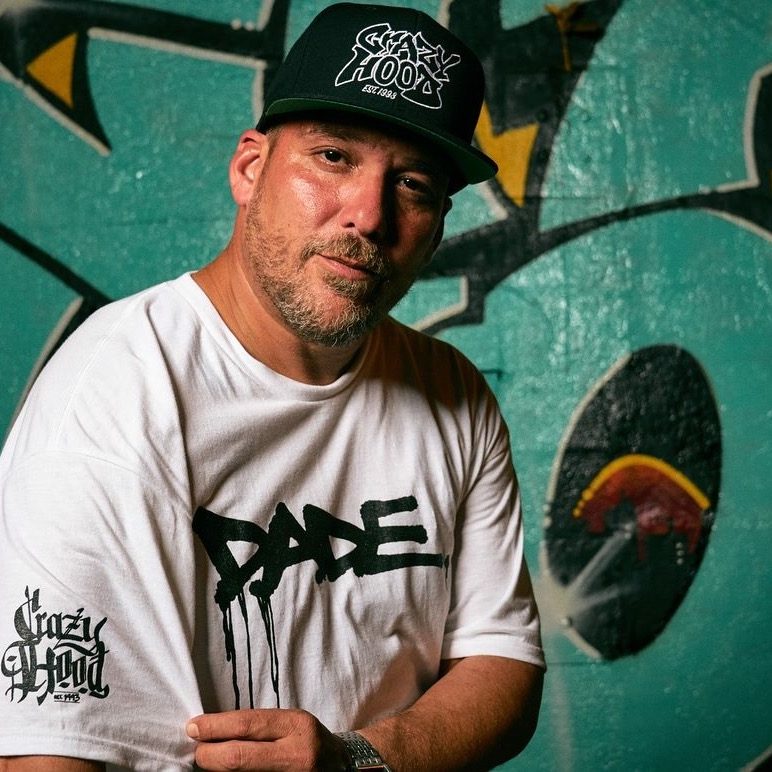 Landi Lakes
Landi Lakes is an original Crazy Hood member part of CHP marketing & street team promotions. He is the official photographer and cinematographer for The Green Mile Company.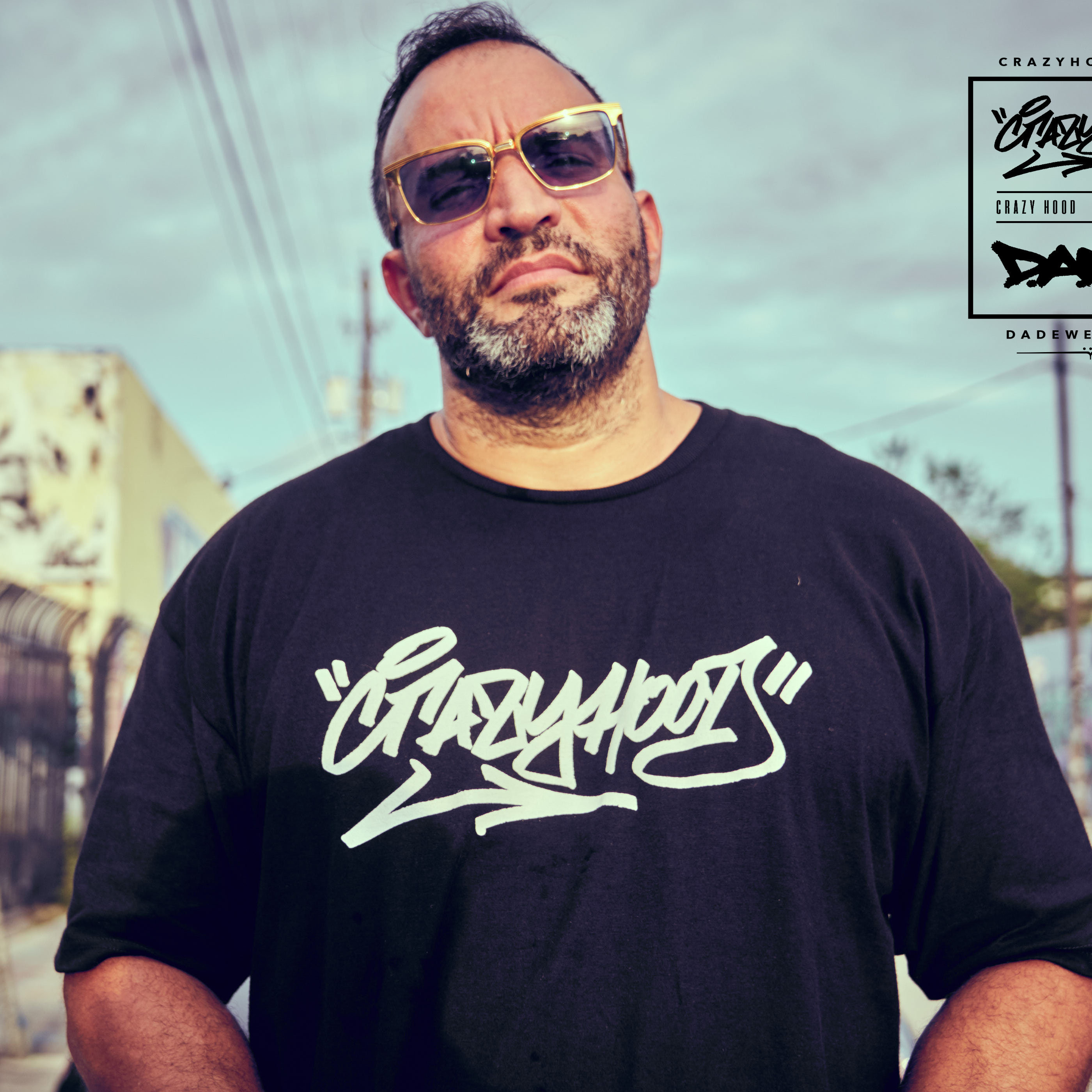 Charles aka Skinz aka 2 Gats
Charles is an original Crazy Hood member part of CHP marketing & street team promotions.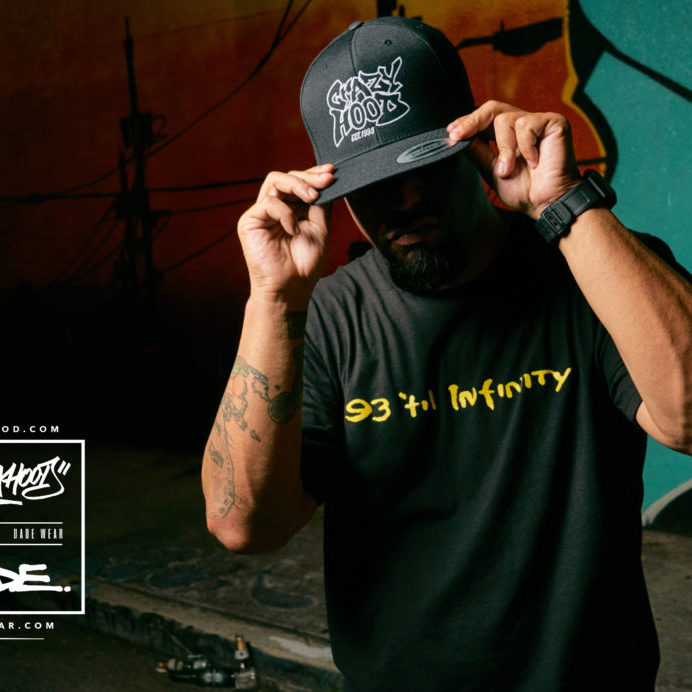 GARCIA
Michael Garcia is a Film & Music Video Director who's worked with artists such as Messiah, N.O.R.E., Fat Joe, Kodak Black, Fetty Wap, etc. As an MC, GARCIA has released five studio albums and has been featured on endless amounts of mixtapes.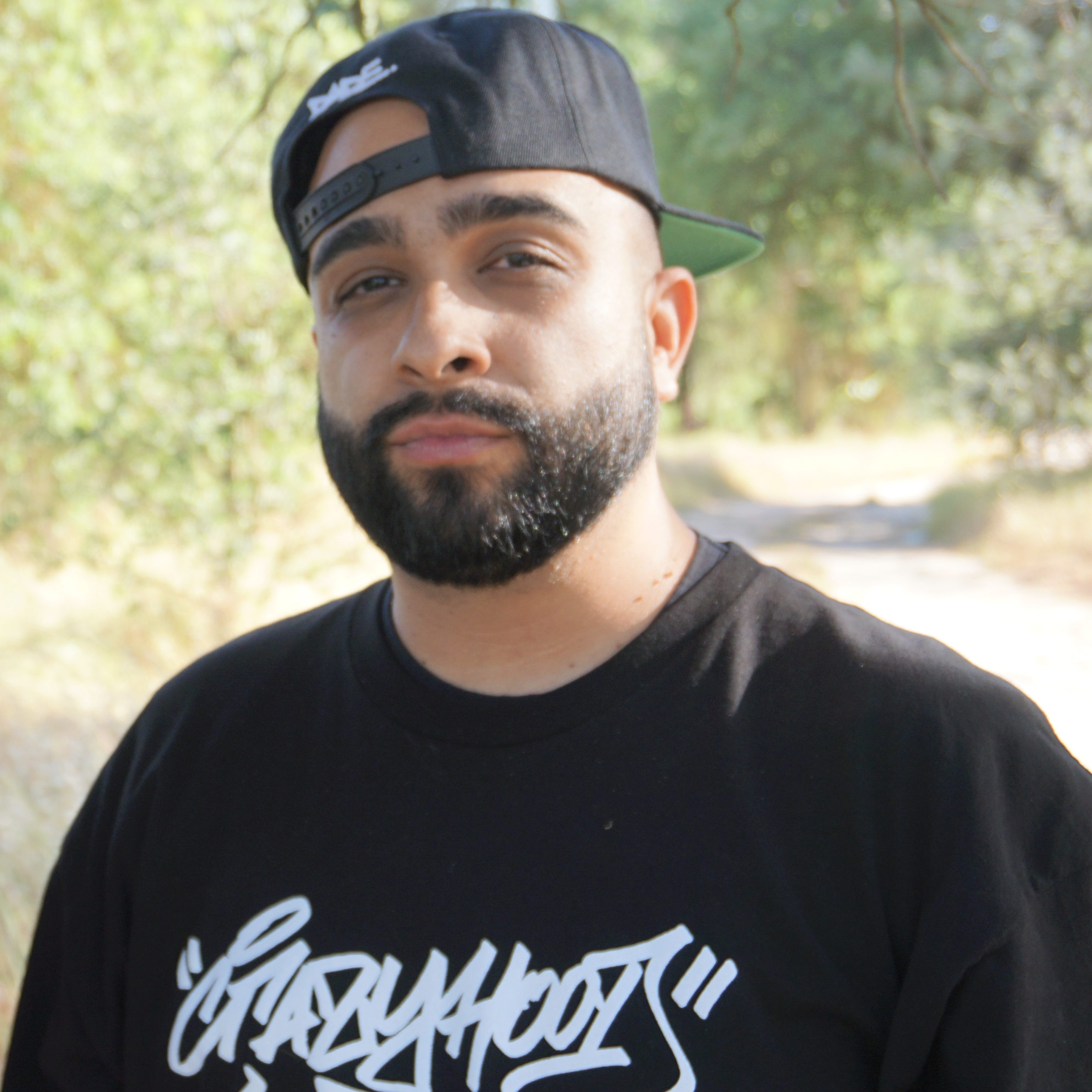 Jae Havana
Jae Havana is the newest associate of Crazy Hood Productions. He's the Senior Editor of CrazyHood.com, co-creator and host of the Family Ties podcast and co-creator and co-host of the Bars And Buckets podcast.