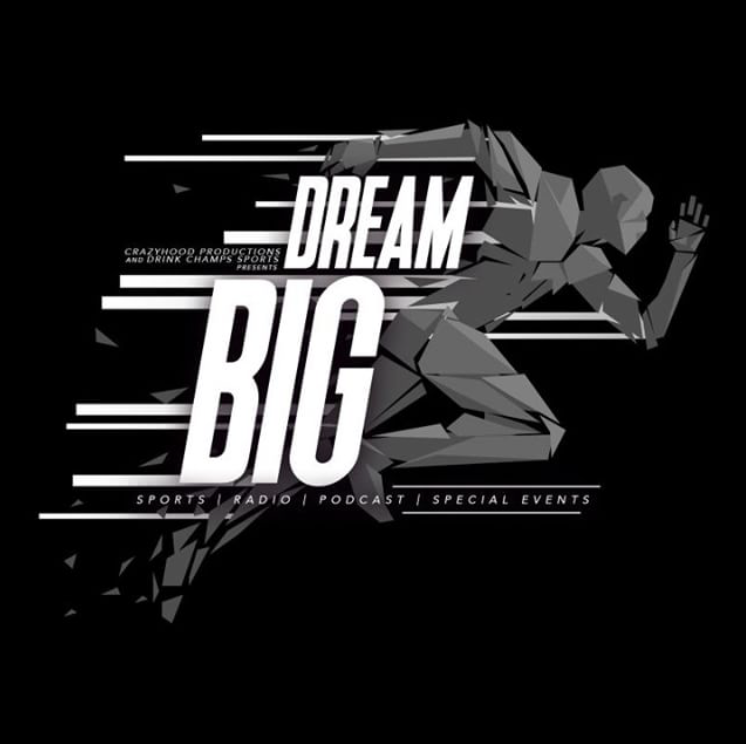 DreamBig HipHop
Hosted by DrinkChampSport aka Paul

DreamBig HipHop is the platform where we all can relate to the true struggle of getting to the next level. There's no shortcut to be an elite athlete and where despair and failure meet creates the special spark that is your DreamBig moment! To dig deep and generate that motivation to be more than average, where politics, society and negativity are only distractions to the ultimate goal of  achieving success! DreamBig HipHop Podcast sets the stage for not only the elite Champions but for  those that didn't make it, their dream Big became a nightmare and weren't able to flourish. This isn't for stats and scores this is for untold stories, community involvement, growth and self-awareness.
Salute y Salud!
Episode 11 w/ Coach Drew

Tonights episode we here at DreamBIGHipHop have the pleasure to sit with Coach Drew. Who independently has structured one of South Florida's growing training circuits a basketball enthusiast desires for. Coach Drew shares with us his love of the game and what sparked the fire to engage in this plethora of sports entrepreneurs who turn into mentors, health advisors and spirit coaches to some degree. This episode shows a different side of DreamBIGHipHop and we are not afraid to jump right in and share this story of discipline and dedication to something you love and believe in.