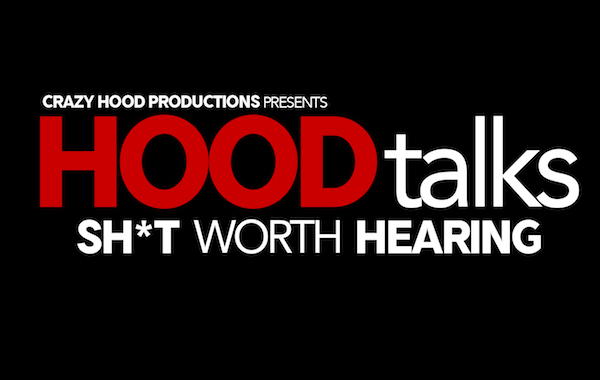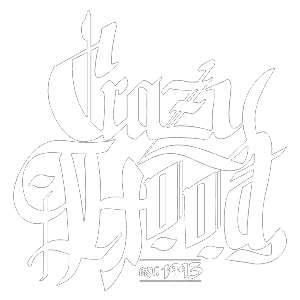 About
HOODtalks Podcast is devoted to the culture of hip-hop. From spreading ideas in form of short and powerful talks we're here to educated, inspire, inform and showcase the talented individuals who contribute to our culture.
We believe passionately in the power of hip hop and its ability to influence and change attitudes & lives. Welcoming people from every culture, who create and or seek a deeper understanding of Hip Hop. So tune in and enjoy the talks. Sh*t Worth Hearing.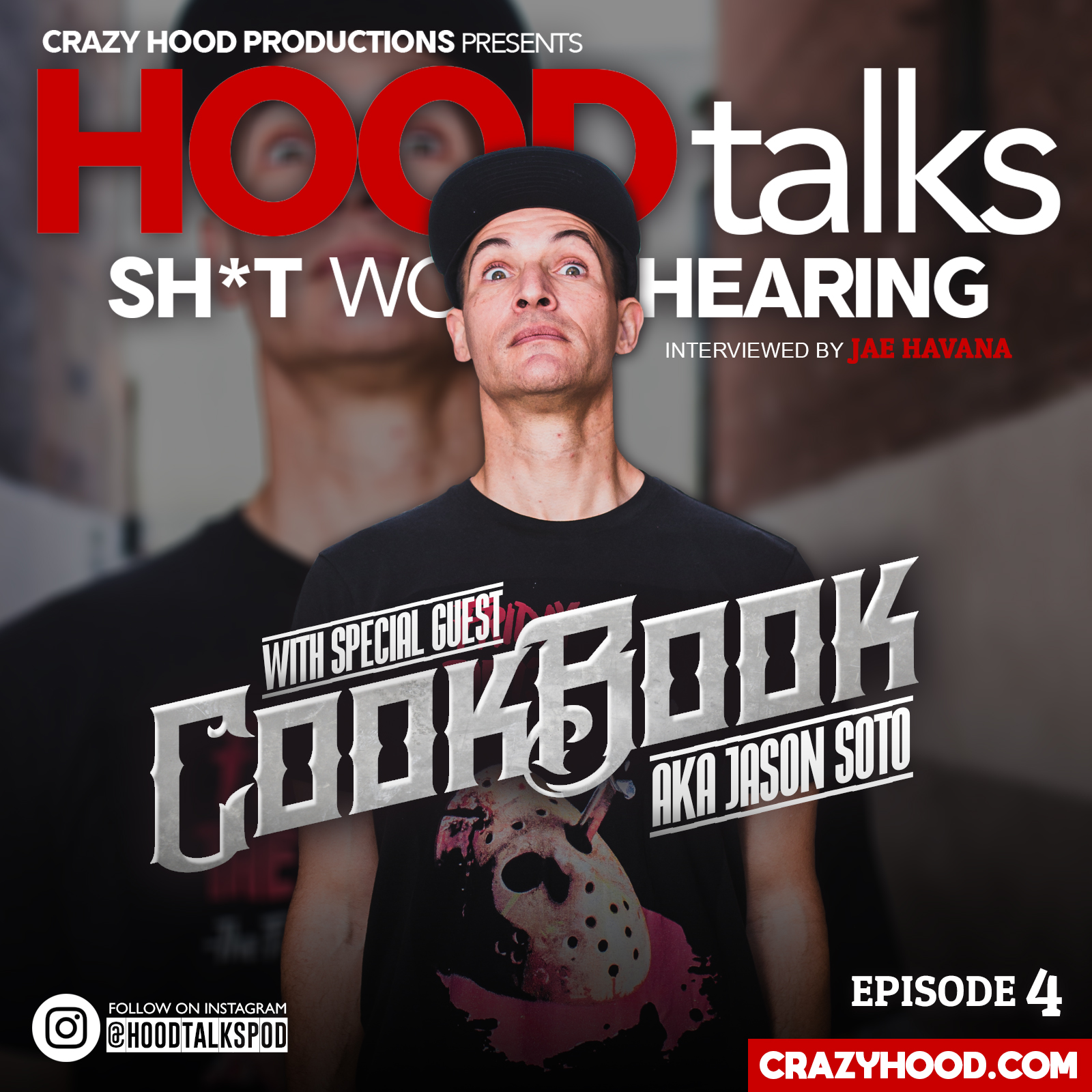 EPISODE 4
Hip Hop Recording Artist
CookBook
.
Cook
started his career as a member of the Christian Rap group
L.A. Symphony
and working with producers like
Prince
Paul
and
Will I Am
, to name a few. As the group evolved,
CookBook
and other members of the group developed as solo artists. Throughout his career,
CookBook
has released multiple solo and collaborative projects. His latest solo album, also being his last, titled
Jason Soto Was Here
.  
CookBook
has had success reinventing himself, originally creating the Podcast
"Really Tho?!?"
CookBook
has found new success creating and hosting the hit podcast
"Felipe's Garage"
.  Originally the podcast was hosted by
Cook
and long time friend
MURS
, however as of Season 2
MURS
has since taken a break from the podcast world to focus on his music which left
CookBook
with the duty and ability to yet again reinvent his platform. 
Now in Season 2,
"Felipe's Garage"
has brought on additional co-hosts with
E Green
,
King Ductor
and
Nesto
. And have been killin' it, releasing weekly episodes and expanding the brand of
Felipe's Garage
. In the midst of this transformation
CookBook
has been able to juggle a life between parenting, podcaster, recording artist and JoggerMan. Our episode was recorded shortly after his album
Jason Soto Was Here
was completed.