HOODtalks Podcast | Episode 2 "Mona Lisa" w/ INFAMOUS | STREAM NOW
On behalf of Crazy Hood Production's 'Hood Talks Podcast', Jae Havana talks with 3 time World Champion DJ, founding member of The-Allies DJ Crew and Grammy Award- winning producer, Infamous.
Miami, FL – My conversation with Infamous occurred weeks after the release of the highly anticipated album by Lil Wayne "Tha Carter V". Infamous has been producing for Wayne for years and has also worked with artists such as Jay Z, Drake, Nas, Meek Mill, Kool G Rap, Yo Gotti, Fat Joe, 2Chainz, etc.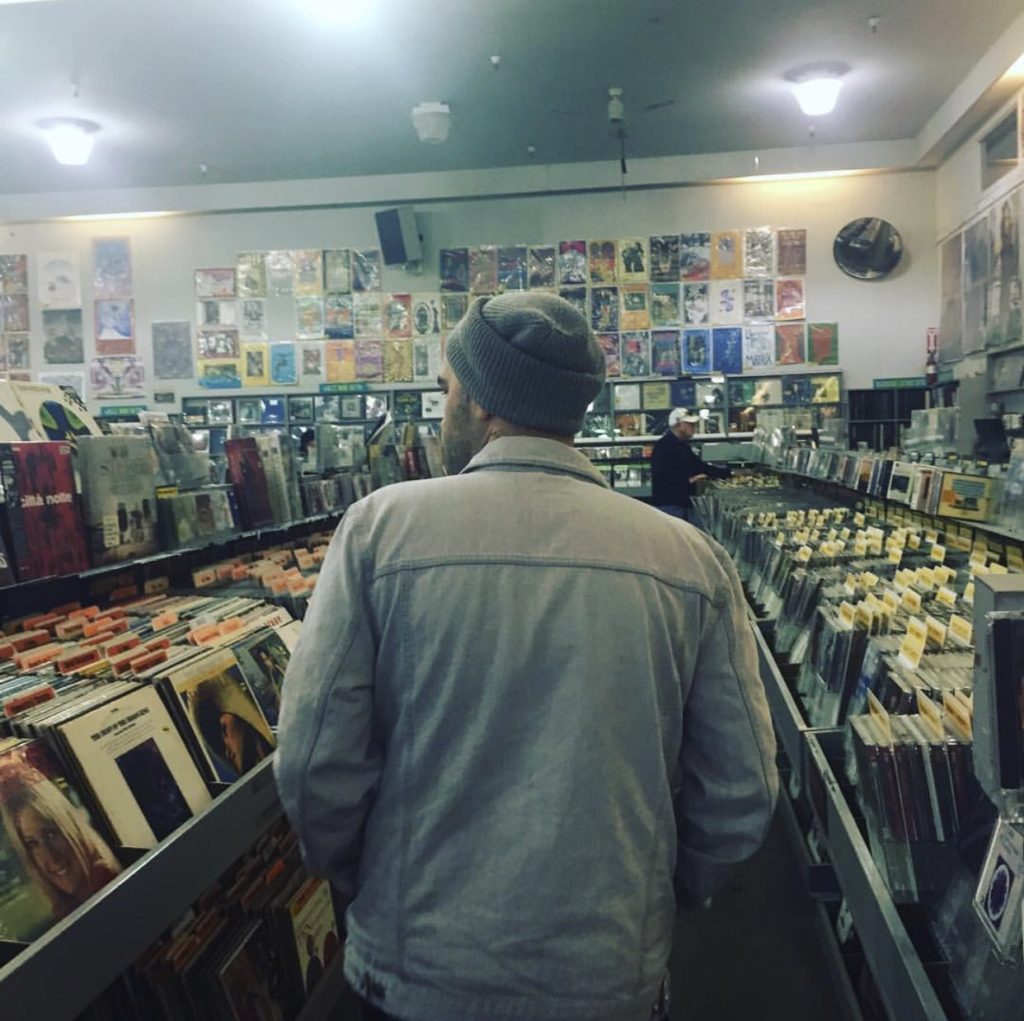 Prior to producing hits for Lil Wayne; Infamous started out as a DJ in Miami, FL. Finding a passion in the turntable, Infamous dug into the crates, first by learning the fundamentals and then expanding his knowledge & improving his skills. Infamous went from learning the art of DJing to becoming a 3 time World Champion DJ… let that sink in.
Before becoming a World Champion. Infamous befriended another DJ who would also become a World Champion as well, DJ Craze. Together along side fellow founding members DVLP, A-Trak, Spictakular, and J Smoke, they created The-Allies DJ Crew.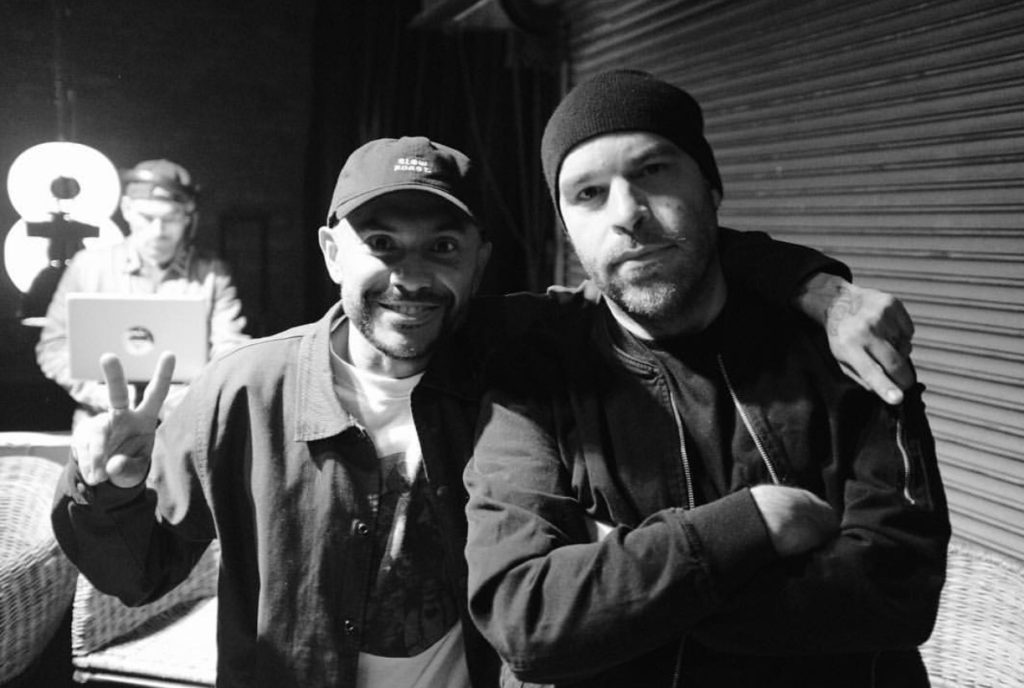 Once The Allies formed, they traveled the world establishing a name and becoming one of the most influential DJ crews in history. The Allies also competed in numerous DJ competitions, like the DMC World DJ Championships.
Infamous says, "The world of DMC was really polite and everybody was really respectful, it was almost like golf. At the time, I think Craze, Myself, A-Trak we all kind of came up with this fake alias of we're the turntable thugs and we went to these battles and we wanted to be like JUICE we were talking mad shit to everybody. It was a fun time, super stressful not a lot like JUICE but some of the best years of my life." JUICE being the Motion Picture featuring 2Pac Shakur & Omar Epps. Epps was a upcoming DJ making a name for himself. His character competed in the local DJ competition in the film.
Infamous' passion continued to evolve, learning multiple instruments; to this day he continues to improve his skills as a multi instrumentalist. His love for learning new instruments has played an instrumental role in his evolution as a producer. Beyond the genre of Hip-Hop, Infamous has produced for artists such as Smashing Pumpkins, Charlie Puth, Jah Cure, etc.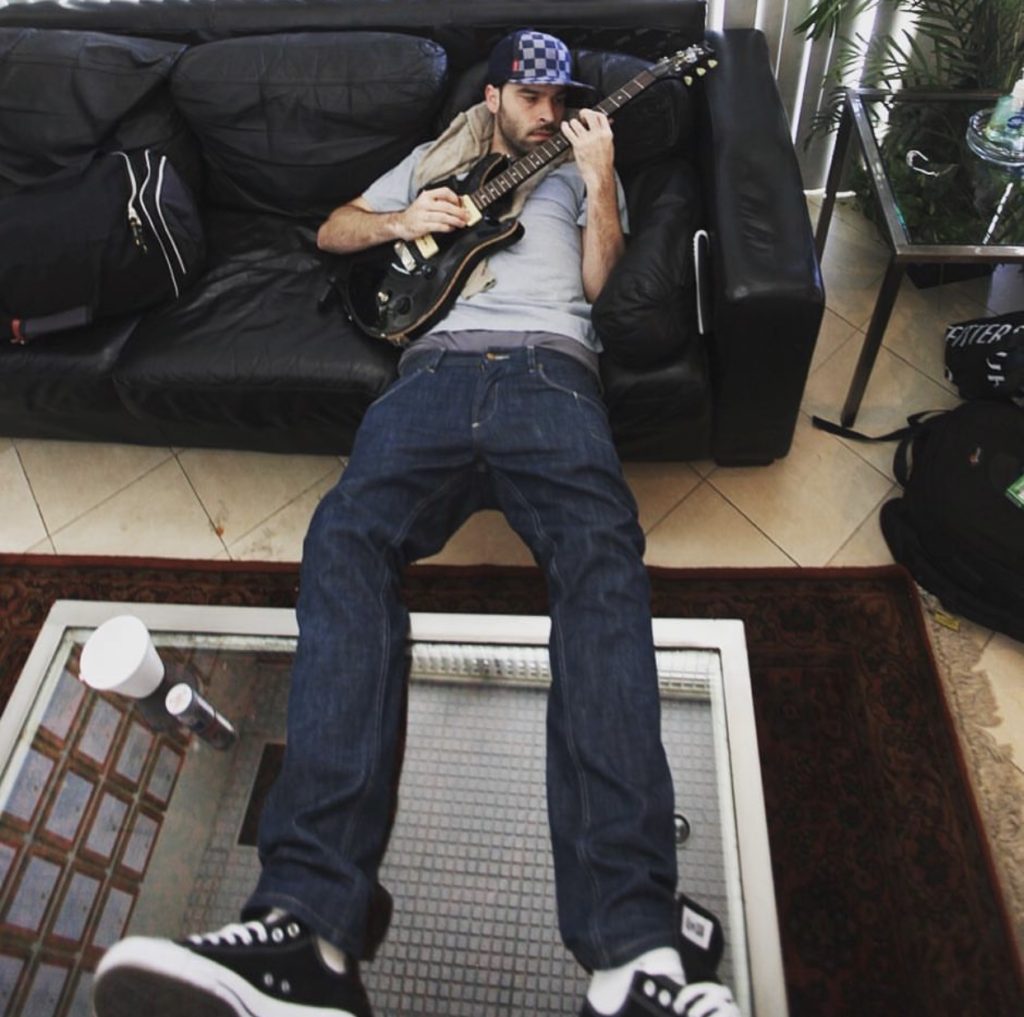 From the "Tha Carter V" project, Infamous produced five songs titled Open Letter, Took His Time, Mess, Used 2 and Mona Lisa (which he produced with ONHEL ). The song features Kendrick Lamar and Mona Lisa reached #2 on the Billboard Hot 100 chart with Tha Carter V debuting at #1 on the Billboard 200. The production on Mona Lisa features live instrumentation from Keith Cooper who played the flute & clarinet, along with Wil Baptiste and Black Violin who play the viola & violin on the song as well.
Lil Wayne's flow might sound familiar; it's the popular style that's heard on the radio these days. But before you start your criticism, understand all the vocals were recorded four years ago. The flow is ahead of its time. In our conversation Infamous confirmed that the production you hear on Mona Lisa today was actually created around Wayne & Kendrick's vocals. The original beat doesn't sound the same!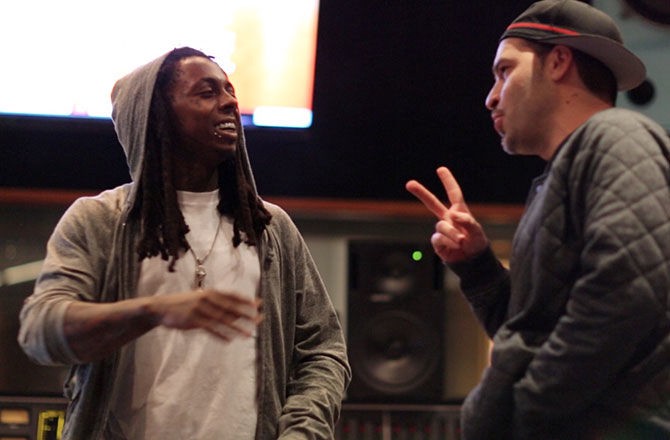 The years it took for Wayne to release Tha Carter V actually provided opportunity for Infamous. While Wayne was dealing with label drama, Infamous never stopped creating. The version of Mona Lisa that you hear today, the one that went #2 on the Billboard Charts, the production was created around Lil Wayne & Kendrick's vocals.
Musically, the song plays like a musical you'd watch on Broadway. The production takes you on that musical journey that highlights the story that Lil Wayne & Kendrick lyrically paint. Mona Lisa is the story of a deceptive woman who sets her "boyfriend" up for a robbery. [1]
These moments are captured throughout the entire song, as the production builds each rapper becomes more aggressive in their words & their emotions rise.
A great example of this occurs in the third verse. As the violin plays, Kendrick raps.
"Poetry in a pear tree.

Sweet tone like a hummingbird when she asked him.

Did he want to make love in a yellow taxi?

Never gave two fuck, jumped in the backseat "
As the production continues to build Kendrick raps…
"Woke up in the morning to The Great Gatsby

Then he dogged it again like the bitch Lassie

I'm a dog in the wind, I'm a pit laughing

I'ma call up again like I did last week

Make good with the friend and I'm all jazzy

Britney with the twin and the girl Ashley

Found out that I fucked, he was unhappy"
And finally the whole production comes together aggressively as Kendrick raps.
"Bitch, I never let the bullshit get past me

Better yet, I wanna break up, don't you ask me

'Bout a motherfuckin' double standard, acting

Fucking on another nigga, that's a negative alone

But you sucked this dick, that's just nasty…"
And in the final scene the whole production continues as Wayne & Kendrick rap
"She say, ooh, Daddy, ooh, Mona Lisa, Mona Lisa

Ooh, fake smile, Mona Lisa, Mona Lisa

She say, ooh, no emotion, Mona Lisa, Mona Lisa

Now he get the picture, Mona Lisa, Mona Lisa, yeah"
Mona Lisa might be the biggest record of his career, to date, but don't be surprised if it ends up being one of his biggest "records". With an open mind, a willingness to learn and a creative mind that's willing to expand, expect to hear more amazing music from Infamous. From being a 3 time World Champion DJ to a Grammy Award Winning Producer, the story of Infamous is still being written.
---
BONUS CONTENT
---
FOOTNOTE:
---
NOVEMBER 4TH, 2018 | PUBLISHED BY JAE HAVANA | CRAZY HOOD PRODUCTIONS