HOODtalks Podcast | Episode 3 "The Execution of X-Raided" w/ Aneraé VeShaughn
Sacramento, CA – I had the pleasure of speaking with Aneraé VeShaughn aka X-Raided. Our conversation took place weeks before the release of his 14th studio album "The Execution of X-Raided".
X-Raided is a former 24th Street Garden Blocc Crip that was arrested in 1992 along with four other men in connection with a home invasion that turned deadly.
The arrest came on eve of the release of his first solo album Psycho Active. X-Raided was convicted of first-degree murder. At the age of 17, Aneraé was arrested and by the age of 21 he was sentenced to 31 years to life, he would serve 26 years before being released on parole.
Just as his career was taking off, Aneraé VeShaughn faced the biggest challenge of his life… a life sentence.
The debut album of an artist should always be a special moment. It should be a celebration of their body of work that epitomizes their lyrical skill and a beautiful introduction to the mind of an artist at their rawest form. The debut album should signify the bright beginning of an artist's career. An artist can hope their debut album will sell millions of record, earn them a #1 record on the Billboard Charts, hopefully it's praised by their fans, respected amongst their peers and critically acclaimed.
A certified classic.
However, a dark cloud gave shade to the release of Psycho Active. For one of the first times in the history of Hip Hop, if not the first time, hip-hop was used against the artist themselves.
"The District Attorney introduced the album and argued with the court on why it should have been admissible and the Judge really didn't go for a lot of that based on first amendment protection…." Aneraé says. "But it was the Judge who said no and they (the prosecution) started to use different tactics to keep bringing it up, these lyrics, whatever song, they tried to bring up song titles but he (the Judge) wouldn't let them use it at all."
Psycho Active – The debut album from X-Raided

Psycho Active – Tracklist
Aneraé continues "They were able to use the album cover and the track list but not able to use the songs themselves. They were able to use that in the course of their argument that we believe this is the murder weapon, even though they didn't find a murder weapon. So it's like well I can bring a picture of any gun in there and say I think it's a murder weapon, it doesn't make sense. The Judge decided to let them have the argument because it was possible, but to let us have our argument because it was also not possible."
"Nobody went through what I went through having a trial designed about being a rapper. Not about what I did and didn't do either. " – Aneraé VeShaughn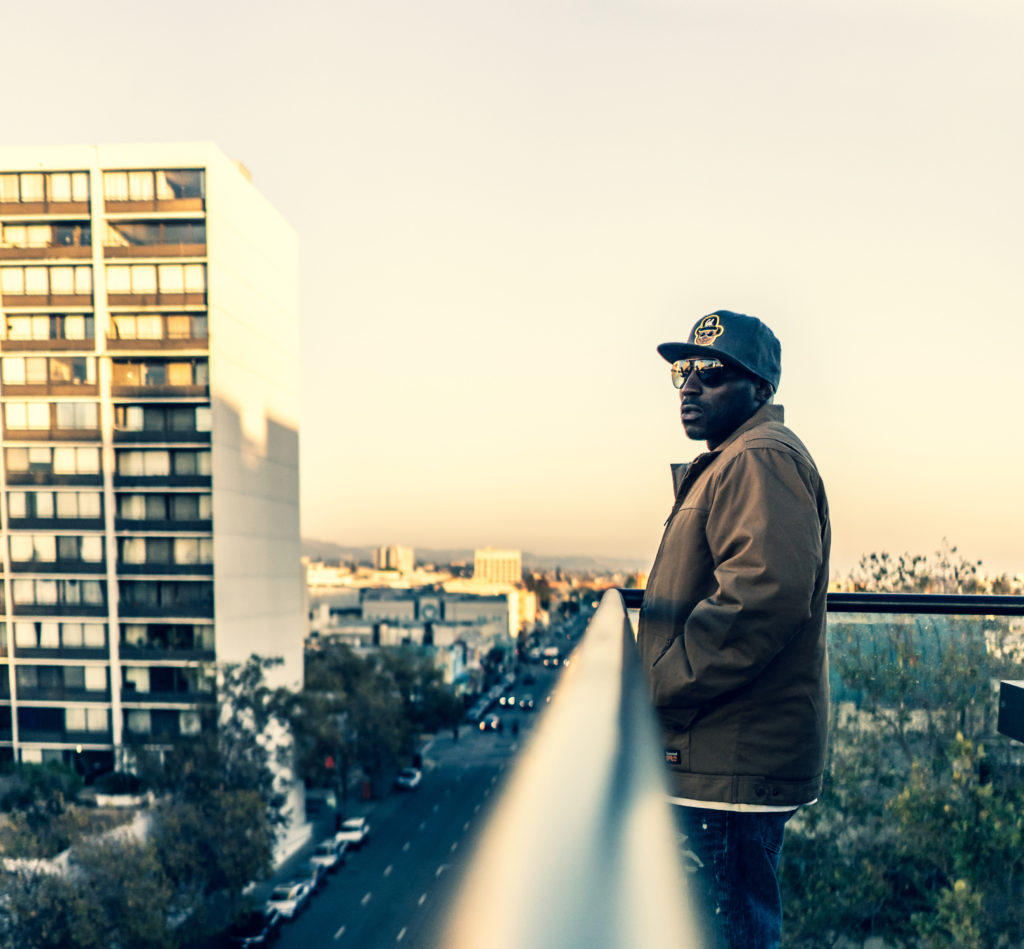 "According to the law right now I can never be tried as an adult, I can never be sent to a 180-design institution and maximum security. Because of the felony murder rule being struck down, I can never be charged with Murder." Aneraé says. "I can never be charged with 1st degree murder for my crime right now, because they never said, you know it wasn't about if I individually killed my victim, it was about 5 people and one of ya'll did it and if you went with somebody then all ya'll guilty of the crime no matter what. And so right now today I could not be charge with what I was charged with, couldn't be convicted of it, couldn't be tried as an adult and wouldn't have served that time, it's not legal. The changes in the law state it's literally not legal."
As of September 30th 2018 Senate Bill 1391 eliminated the ability to try a juvenile defendant under the age of 16 or older as an adult, and sending them to prison. Prosecutors could previously request to transfer 14- and 15-year-olds to adult court if they were charged with a serious offense, such as murder.
"People don't give Judges a lot of credit. They get so worried about Law Enforcement and District Attorney but for the most part the Judges are the ones who set the stage for what a trial is or isn't and what your rights are and aren't. As a culture we have to learn to have more respect for that part of the game and not view the Judge as fuck the system, but as this is the person, if anything, that is going to protect my rights then we would be in better shape."
Some would say this was bigger than Hip-Hop, but it was Hip-Hop among other things that kept Aneraé sane.
"First it was Hip Hop. Writing, the desire to create, fighting to create, having that opportunity that's what did. And after that it was the love and respect from my own family. "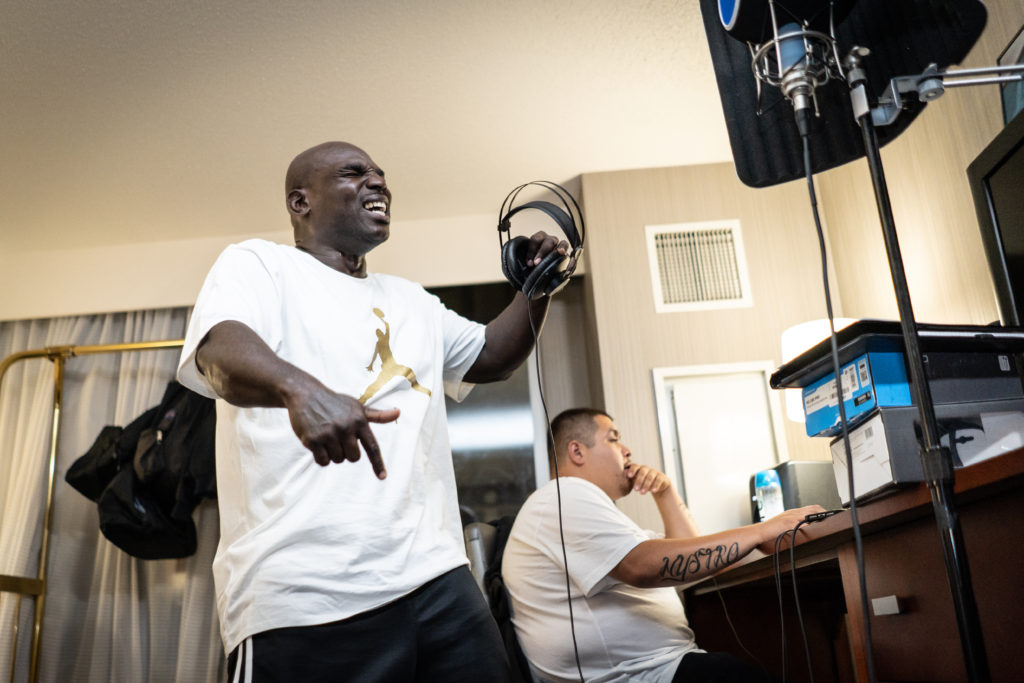 When speaking of his album Psycho Active Aneraé says "My Psycho Active is very influenced by the culture, it sounds like the culture, it sounds like Straight Outta Compton, Life of Too Short & Born to Mack, It sounds like the Geto Boys, that's what I wanted it to sound like. I belonged in the culture and if you listened to that kind of music, when mine came on I fit. I was supposed to be there."
During the days when record stores where the go-to-place to get the newest albums, all the record stores refused to carry any X-Raided album. While he had Billboard chart demand, he didn't have Billboard chart distribution. "Stores, before I was convicted of a crime, were refusing to carry my record." Aneraé says. "By the time Unforgiven came around so many people were fighting over the first amendment aspect of it that it was almost impossible for them not to carry it."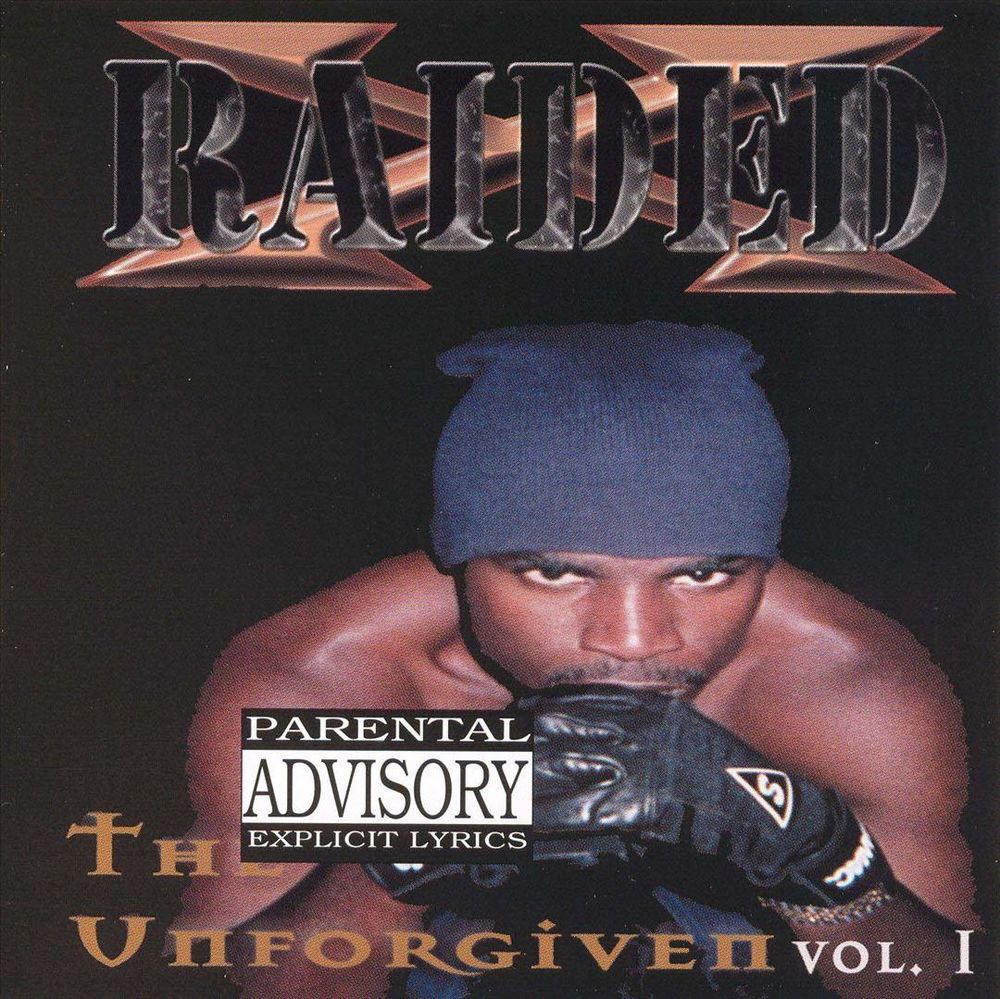 By the time his third solo album Unforgiven was released; X-Raided hit a point in American pop culture that if record stores didn't carry the record, they would of lost money. Aneraé says "It's not like they grew a conscience and cared about me. What happened to them was if they didn't carry my record they were going to lose money, that's how we hit the billboards."
Keep in mind there was a time when 2Pac had been charged with Rape (1993) and Snoop Dogg was on trial for Murder (1993-1994) yet record stores still carried their albums and generate millions of dollars of revenue because of those sales. However record stores refused to carry X-Raided's music. Aneraé says "Imagine if 2Pac was charged with rape and the stores decided they refused to carry his music, (Imagine) how much money they would of lost. So while they were doing that to me, they weren't doing that to Pac. And Snoop Dogg was on trial for murder but they still carried Doggystyle because they didn't want to lose the money. So it shows you how hypocritical the industry was, these record stores."
"I felt vindicated when I hit the charts" – Aneraé VeShaughn
While spending over two decades in prison, that didn't stop X-Raided from releasing over 25 projects, 13 of which being solo records. How was he able to get access to recording equipment? That's an answer we may never know. Aneraé says "Some of them questions have to go to the grave with me… Once people find out you're willing to go to the dungeon, you'd be surprised what you can get after that. So that was kind of like how my career never stopped. People looked at it like 'man this dude he's got 31 to life because he wouldn't tell on the crime and on his homeboys and now he in the pen going to the dungeon because he wont tell on the cop, he wont tell on this or that.' So those chunks of time where I would vanish, that's what it would be, I would be under the prison."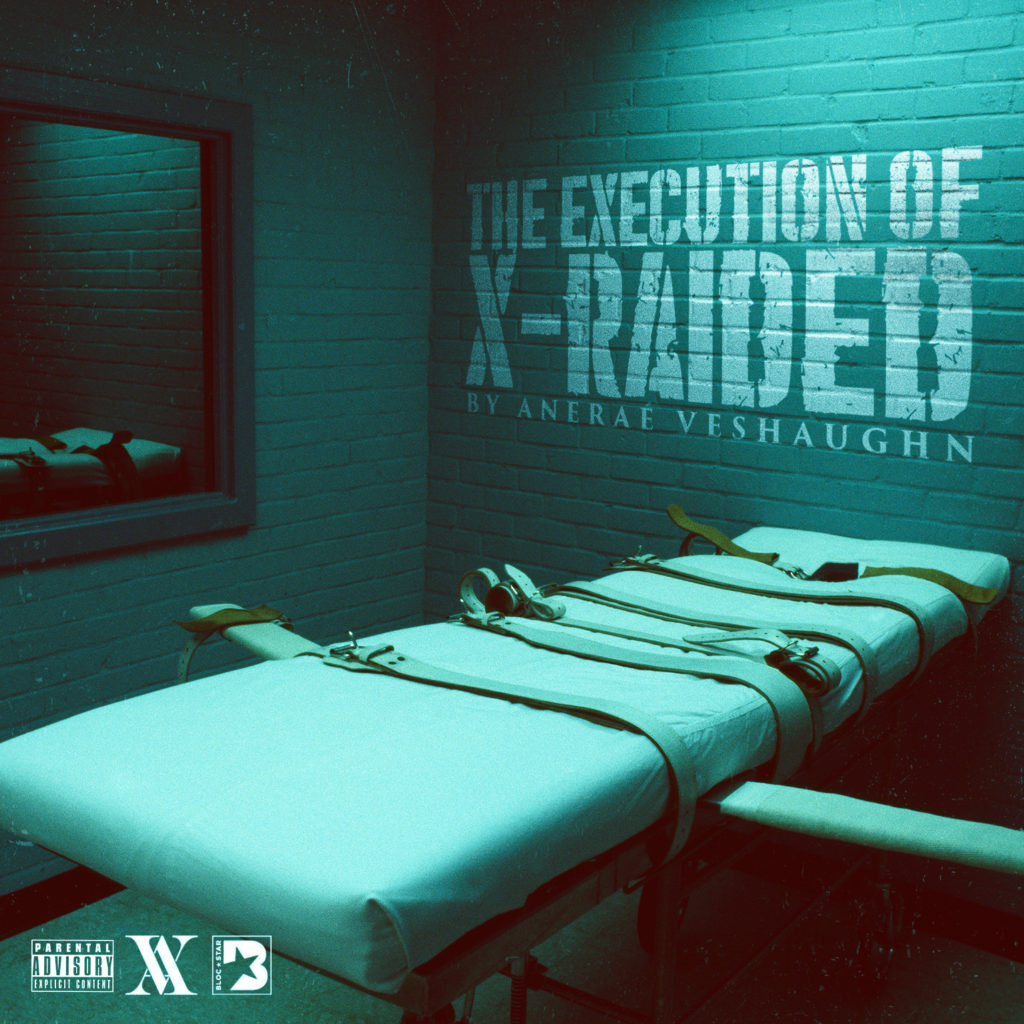 His new album "The Execution of X-Raided" is his 14th solo album. The meaning behind the title is filled with layers. Through his career there were times when Aneraé seen the government, media, inmates, the justice system and the culture of Hip-Hop attempting to execute him and his character. "There was a psychology that I present in that character that also needed to be executed by me. I started executing the stuff that I had accepted and I started killing it off. So that psychology of negativity, evil darkness, and absence of love and respect, that had to be killed and had to die. I couldn't come home like that, but I also literally wouldn't be freed like that. So anybody who wanted that psychology to stay alive, to me they wanted me to stay in prison. And I'm trying to tell them the only way for me to come home, was for me to change my life for real."
The 20-track project is filled with gems and great topics that X-Raided isn't shying away from. Conversational topics about mass incarceration, the prison system being the new slave system, topics about maturity and the conversation about the Death Penalty, and if it should or should not exist.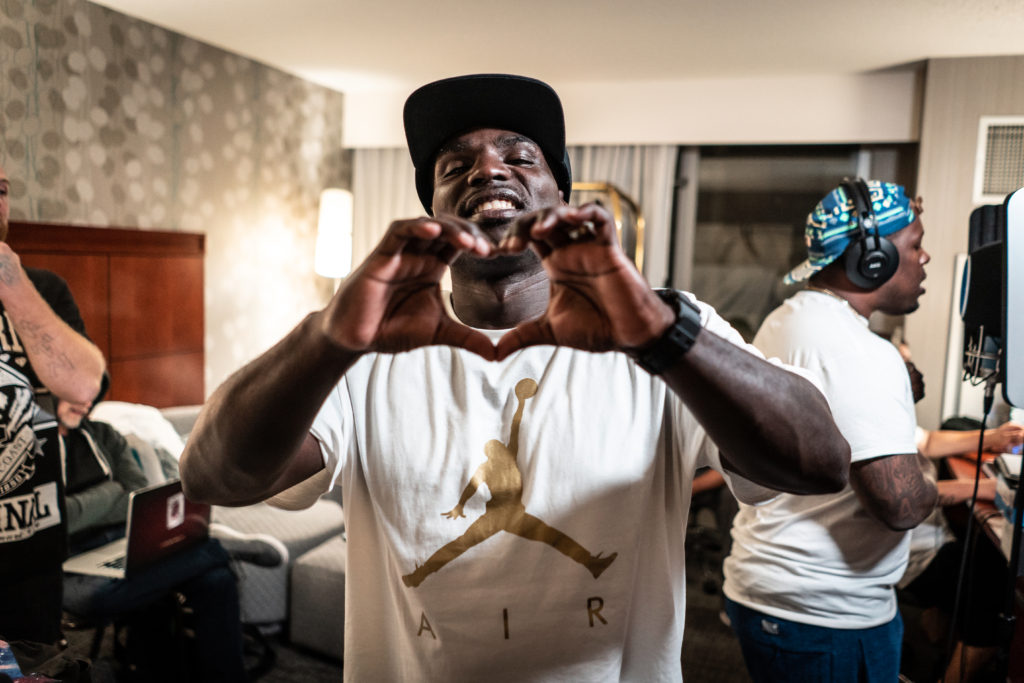 "Think about all the cultural stigmas out there, the stereotypes that we invite, that we accept as truths and we teach that shit to our youth, through the music."
These days Aneraé is a changed man, representing #Huuuglife and not the 24th Street Garden Blocc Crips. He's a business owner as the Founder & Chairman of Bloc Star Entertainment. But he's still a Monster behind the Mic and a lyrical force demanding his respect.
---
BONUS CONTENT
https://youtu.be/ZDy-nUzBor8
https://youtu.be/Z2oTTItdelY
https://youtu.be/ddviFiZVqHs
---
MARCH 25TH, 2019 | PUBLISHED BY JAE HAVANA | CRAZY HOOD PRODUCTIONS