HOODtalks Podcast | Episode 1 w/ A FLY GUY | STREAM NOW
HOODtalks Podcast is devoted to the culture of hip-hop. From spreading ideas in form of short and powerful talks we're here to educated, inspire, inform and showcase the talented individuals who contribute to our culture.
We believe passionately in the power of hip hop and its ability to influence and change attitudes & lives. Welcoming people from every culture, who create and or seek a deeper understanding of Hip Hop. So tune in and enjoy the talks. Sh*t Worth Hearing.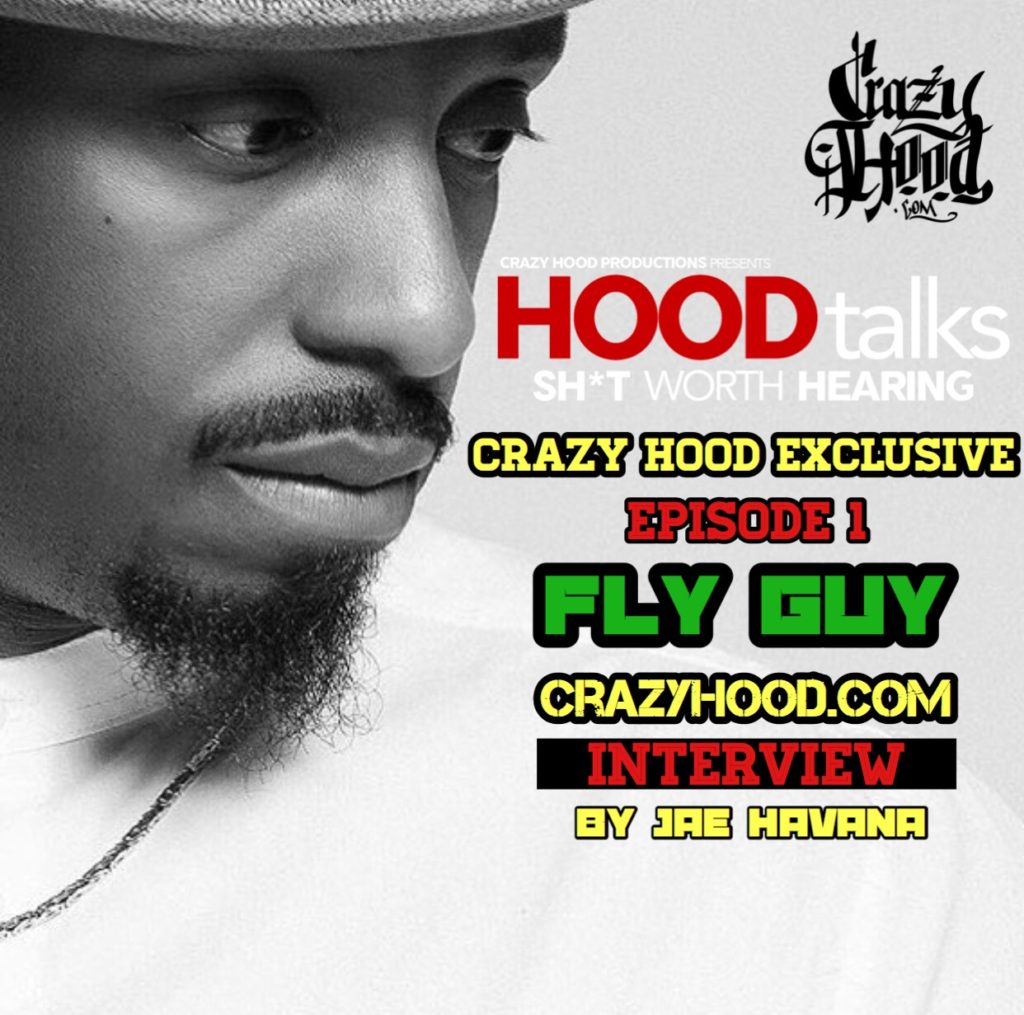 Fly Guy is a world renown MC & DJ.  With an entrepreneur mentality Fly Guy developed his own clothing line at a very young age. But it was music and specifically being an MC that was the core of his creativity. Enter, Masterpiece, this is FlyGuy's 3rd Solo album and his best work to date. So listen in, as he describes the MASTERPIECE he created. From Crazy Hood Productions I'm Jae Havana and this is HOODtalks Podcast.
Make sure to support Fly Guy and listen to his project MASTERPIECE available 08/31/2018 on all digital platforms & CrazyHood.com
---
AUGUST 30TH, 2018 | PUBLISHED BY JAE HAVANA | CRAZY HOOD PRODUCTIONS