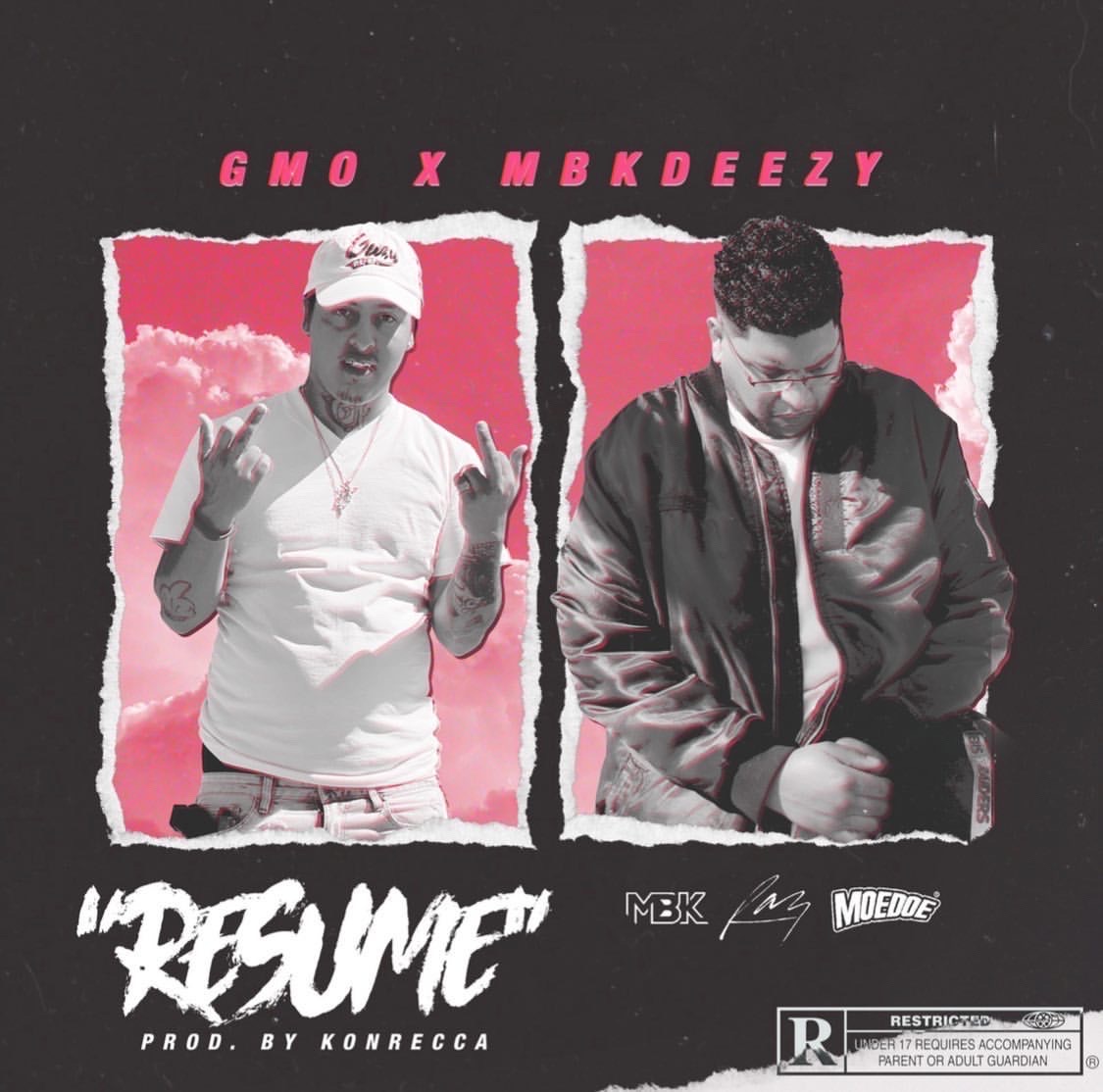 Those of you familiar to CrazyHood.com's platform THE WEEKLY RAP are familiar with MBKDeezy. Featured in Week 10, MBK Deezy was introduced to fans of TWR with his single "Blak Thoughts" .
MBK Deezy connects with GMO and talented producer/artist The KonRecca (don't sleep on him). People don't realize that ones personal resume is a reflection of your character & your credibility. It's the respect shown to you from your peers & strangers, whether you're around them to receive it or not. It's the moves you've made that shows how genuine of a person you are and what you've done to make sure your family is safe and those close to you are straight. 
I recently sat down with the guys to get their take on the new song RESUME.
"People don't understand that your street resume is a lot more than just, thing's you've done, it's a list of the sacrifices you made to get OUT. But..looking back brothas are behind bars, dead, disabled (war etc) for what reason, for something as men we could've walked away from. But we were to young to see that..We Survived" – MBK Deezy
From a production standpoint, The KonRecca made sure that Deezy & GMO had enough heat for them to share their resume. 
"GMO definitely complements the rhythm, Once he heard the beat he wrote and recorded it one take. Deezy on the other hand paints a vivid picture and gives the grittiness of the songs subject matter. You believe it when he says it." – The KonRecca
The KonRecca used "Maschine" for the whole composition. "I really wanted to get into a west coast vibe." The KonRecca continues; "I can't describe the process, it just comes together when you let the music lead and not you."
MBK Deezy met GMO through Bankrol Hayden (who was recently signed to Atlantic Records). "GMO is solid, his work/catalogue speak for itself and he killed it." MBK Deezy continues; "The Konrecca & I have been linked personally for a year or more, I consider him a big bro no doubt, & its crazy because believe it or not a lot of what I describe in my music he's witnessed before we were introduced, so that just made the connection even more real bc he knows its no BS just history."
As for GMO "My lyrics speak for their self, the ones that been thru similar situations growing up relate to me, and the ones that never had to go thru what we went thru still feel it wit every bar because the authenticity behind it." GMO continues; "I'm not trying be anything other then myself whether a million fans or 1.. I'm just trying to tell my story"
Check out RESUME on all streaming platforms and here at CrazyHood.com