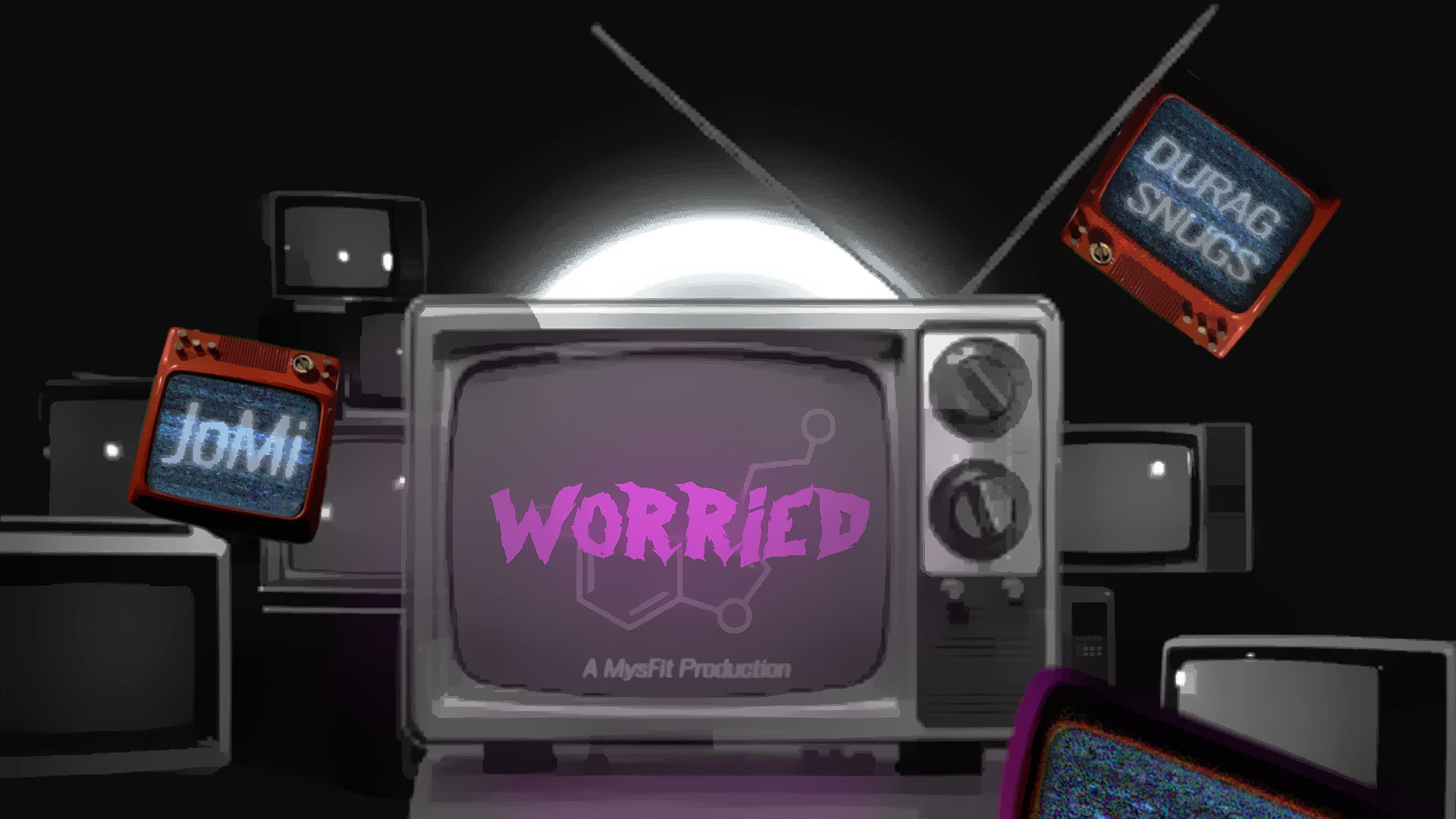 For those of you who follow our Exclusive Article "SPOTLIGHT" you'll remember that we featured joMi on the height of the release of his debut album SAMO. All while dropping his true to life music video to his song ANCHOR BABIES. This go around joMi releases his latest single WORRIED featuring Durag Snugs.
Laced with a chopped and screwed chorus arrangement by Durag Snugs and a laid back production vibe, joMi does a great job capturing the feeling throughout the song. Showcasing his different styles of delivery, his performance on both verses identify with the songs overall theme. Using his slow paced flow, joMi quickly draws your attention on the songs first verse. Not one to worry about your opinion on switching his delivery, joMi uses the first verse as an opportunity to deliver memorable raps like:
"Trying to bring the wave back check the playback
Say the flow clean, man I'm talkin a-jacks
We all non stop til we all in maybachs
All coke white, man I'm trying to taste that. Fuck a face tat
And I ain't worried about no mothafucka's money
Way I'm walkin it's like Hova is right beside me
Flip my life like a mothafuckin sidekick
Stay looking back at me like you a side bitch"
After a hook that's reminiscent of the chopped & screwed sound innovated by the late DJ Screw; joMi quickly grabs your attention once again by switching to his traditional rapid-delivery-flow. While his rapid-delivery quickly bounces on the beat, his lyrics continue to carry their consistency with bars like:
"I think ya'll really don't wanna be here
Let me take you to where I don't see ya
20/20 vision getting scary when I'm feeling like a fuckin medium. Wait!
I don't really want to communicate with these ghosts, if isolation is the price to say, then all I want to say is
Ya'll doing the most
Ya'll look the same way
Ya'll use the same clothes
Ya'll on the same wave
Ya'll got the same flows
You past tense like looking back at a slow speed limit
One Oh!
Passing up on gimicks…"
CrazyHood.com recently sat down with joMi to get the insight on his latest single.
"WORRIED is a song that's straight up made for the homies to ride to. It's that type of vibe that you blast when you're on your way to work or on your way home while sitting in that damn traffic. Conceptually; it is a record about navigating life with blinders on. Its about the focus needed to arrive at your vision despite people around you trying to bring you down or shit on you. It's essentially a song saying "I don't give a fuck; I ain't worried about anybody else but ME". – joMi
"I also wanna challenge my listeners/supporters to decipher what chemical composition is at the forefront of the artwork, and WHY. I encourage everybody to give me theories about the artwork. I'm curious." – joMi
The production for WORRIED is handled by a producer named Mysfit and engineered by G.Cardona. The two talented professionals created a perfect space sonically for joMi's vocals to bounce around in. WORRIED is a song that consists of layered vocals, various instrumentation, echoes, reverb etc. If not done properly all of this can clash together, the key here was to not make the song sound overwhelming and the duo did a great job at that, making the song sound cohesive with joMi's vocals.
Stay Connected:
joMi:
G Cardona (Engineer):
Mysfit (Producer):
Mindbend (Artwork):
---
BONUS CONTENT: THE CYPHER EFFECT
Alongside three other MC's, joMi was recently featured on the popular YouTube Channel THE CYPHER EFFECT. With almost 500k subscribers, The Cypher Effect showcases the hottest raw up and coming talent within Hip-Hop.
The Cypher Effect – Reggie Rare / joMi / Doc Samson / Xpression
Produced by: Trafikante De Almas