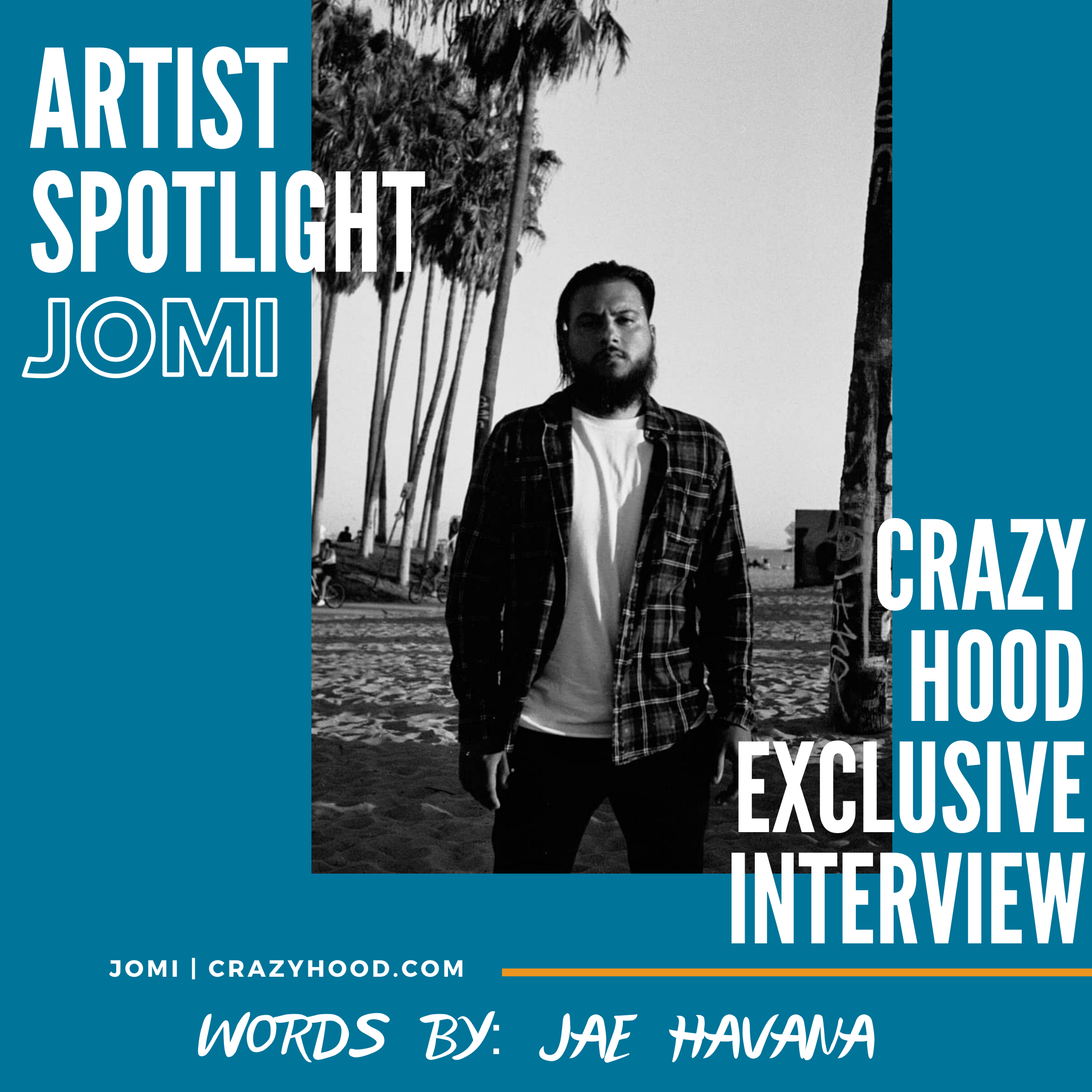 Tracy, CA – joMi was born in Oakland California to Mexican immigrant parents. Up until his early teens, joMi and his family lived in Oakland until they relocated to Tracy California where he finished High School. Immediately after graduation, joMi furthered his education by attending Sacramento State University where he studied Construction Management, Business, and Sociology.
To make a living for himself and his family joMi worked as a Heavy Industrial Mechanical Contractor (working in Oil Refineries, Power Plants, Chemical Plants, etc.) for 7 years during and after college. As a contractor joMi rarely seen his family as he worked 7 days a week, 15+ hours a day and living in hotels for 6-7 months at a time. The work environment was rough, he seen how the job ruined the personal lives of his co-workers with divorce, their families and children. His co-workers were seemingly unhappy with their lives. This was a life joMi sensed he was heading towards.
"There was no balance. The money was cool, but I realized FINALLY that money doesn't bring you happiness. I'd rather work THAT amount and build MY brand and perfect my craft, rather than to work for someone else and give THEM my time. But most importantly, I have new priorities. I want to be able to see my child and do what I want to do my way." – joMi
After 7 years joMi quit the construction industry and decided to put his full energy into starting Dirty Laundry Records LLC and pursuing his career as an artist, by pushing his music full time.
Oakland, CA was rough and joMi's neighborhood was filled with a lot of drugs and crimes. Ultimately to keep the family away from bad influences and limiting bad temptations, joMi's family relocated to Tracy, CA
Although Sacramento is the Capital of California, those living outside of the state often overlook the rest of California's Central Valley (Tracy, Stockton, Modesto, Fresno, etc.). With amazing artists coming out of bigger cities such Los Angeles & the Bay Area, we can't blame them for missing the talent coming from these smaller towns. Although joMi has Bay Area roots, it was in Tracy where he blossomed as an artist.
I had the pleasure of interviewing joMi weeks after the release of his latest project SAMO. The album captures a special moment in his life. During the recording process his daughter was born and as an artist he grew musically, creatively and lyrically.
I hope you enjoy my Spotlight Interview with joMi.
Crazy Hood Exclusive Interview w/ joMi
joMi: First and foremost, I just want to thank Crazyhood.com for giving me the opportunity to be featured on this platform. Additionally I want to thank you Jae especially for piecing this interview together and making all this happen. We are truly honored.
Jae Havana: Thank you man, I appreciate that. We're excited have you featured on the site and happy you agreed to do this interview.
Where does the name joMi come from?
"joMi" comes from several places. At the root and spiritual level, the idea of "joMi" derived from an innermost deep rooted feeling and pride that comes with being a minority living in a "forgotten" neighborhood by the government. "joMi" is a result of what you get when a kid pays attention to his/her surroundings and questions their current social construct and why things happen the way they do within urban impoverished communities.
At face value, the acronym "j.o.M.i" could mean whatever YOU want it to as it pertains to you individually.
For example, for ME it means: "Journey Of My Imagination". To others it can mean, "Just One More Immigrant","Justice On Many Incarcerations", or "Jump On My Inch-long-D**k". Feel me? You pick.
And coincidentally, "J.O.Mi" just happen to be the acronyms to my full name (Jose Orlando Michel.). Ultimately "joMi" comes from struggle.
How old were you when you first discovered hip hop?
My very FIRST conscious memory of discovering hip-hop must've been when I was 5 or 6. I found an Ice Cube cassette tape on the ground on my way home from school. However, I did not fully dive into Hip Hop as a fanatic until I was 10; I heard "Silly Puddy" by Zion-I & The Grouch for the first time; and that's when I fell in love. I've been addicted since.
Who were some of the first artists (and their songs) that you connected with and why?
Man, there were just TOO MANY to list. I'll tell you several Hip-Hop artists that I was intrigued with as a child off the top, and then I'll just elaborate on a few songs. Tupac, Mos Def, Talib Kweli, Trick Daddy, Immortal Technique, Gift of Gab, Gangstarr, Lyrics Born, Brother Ali, Sage Francis, Atmosphere, Aesop Rock, Outkast, Bone Thugs N Harmony, Nasir Jones, Mobb Deep, Jay-Z, Murs, Hieroglyphics, Tech N9ne, Dead Prez, El Morro, Shaggy haha.
As mentioned earlier, Zion-I Ft. The Grouch's "Silly Puddy" was one of them. I think I connected with that song in particular because for the very first time I heard someone speak about the universe, spirituality, and God in a way where it sounded dope and cool.
Another song I connected with was Tupac's "Keep Ya Head Up". It was my go-to song as a kid when I was upset about something.
Lastly, for the sake of not overly elaborating (otherwise I can go for days), was "Sunshine" by Mos Def. I connected with that song because he made poetry sound so dam dope. Not just lyrically, but sonically; his vocals went so smoothly along with the overall production (I think Kanye produced that track). It was ear candy to me. It contained everything I personally enjoy from music: melodies, conscious verses with a swaggy ass flow, and a dope beat.
How did you get into rapping & writing music?
Honestly, I don't know the answer to that question. It always just was. I remember writing music, rapping, and reciting poems for as long as I can remember. I remember writing out Eminem's lyrics just for fun as a child (before google haha). I remember writing songs/poems during class all throughout elementary school, middle school, high school, and college. I don't have one particular memory where I can say, "this is the first time I ever wrote a song or wrote a rap". It was just out of passion for music.
However, I started recording with professional equipment and taking it serious 3 years ago. My little brother Gerardo was in a rap/r&b group with his friends, so they would all record at our house. I've always known that I'd want to create something genuine once I had cool recording equipment. Eventually I asked my brother if I can hop on one of their songs. After that I haven't stopped recording.
"I heard "Silly Puddy" by Zion-I & The Grouch for the first time; and that's when I fell in love. I've been addicted since." – joMi
What artist(s) inspired you musically?
The artists that have MUSICALLY inspired me the most are probably (not in any particular order): Tupac, Andre 3000, Juan Gabriel, Celia Cruz, Calle 13, Kendrick Lamar, J.Cole, Vicente Fernandez, Eminem, Kid Cudi, Jay-Z, Mana, and Nirvana.
How would you describe your style of rapping?
Maybe these are biased statements, but I like to say that my style is unorthodox yet structured, melodic, conscious, choppy, contains a message, slow at times, fast at times, ultimately its versatile. It really just depends on what message I'm trying to convey and what style I feel would make the song effective and most impactful.
What's your creative process like?
My creative process varies. For example, if I find a concept for a song, I'll sleep on it for days, maybe even months until I find a perfect sound/beat that would match the feeling and emotion of that particular concept. Sometimes, I'll hear a beat and almost instantly get inspired and will make a song on the spot. Also at times I'll just mumble/freestyle on a beat and come up with melodies or patterns, and then go back and fill in all the gibberish with actual words. It just depends. My creative process isn't structured. It just happens. I let the universe decide. I never force a song, it needs to feel genuine to me.
How has the creative process changed from working in a time consuming construction industry to focusing all of your energy to music?
The creative process has always been the same; the only difference is that once I get that source of inspiration, I can literally walk into my studio and record on the spot. There is now more effective material and better content because I'm able to capture it "professionally" almost immediately. As opposed to when I worked in the construction industry; I would have to rely on a recorder in my phone to capture a certain flow/pattern/melody. But most importantly, I actually have the energy and am not fatigued which translates to MORE music and more developed content. I can actually focus and my energy is more concentrated on my music.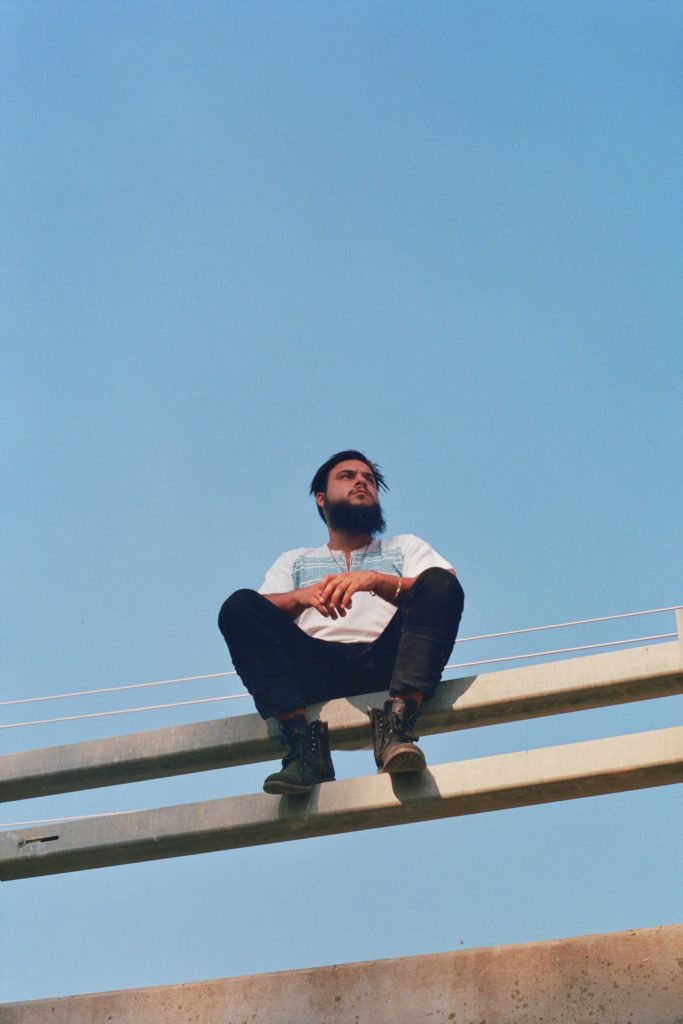 What's your writing process like?
I ONLY write when I'm inspired. I take pride in the fact that when I do write, it isn't forced. In other words, I never get writers block because i don't force myself to write a song. I have to be in tune with whatever it is I want to create. Once I'm in that mental space, the writing process is free-flowing and quite easy for me. It'll take me a few hours or maybe even a few minutes to write a complete song. That is not to say that I don't go back and delete/add/improve my bars, but the overall skeleton pretty much writes itself. I tend to only use gel pens on paper.
Also, I take lots of notes on ANYTHING that I feel will create good content. That doesn't mean every single note on my phone will turn into a song. It just means that I try to keep my mind active by constantly writing down simple notes that could potentially develop into something great.
Why only gel pens?
I like fine tip gel pens because I appreciate the way it feels as you write it on paper. I love the way my lyrics look on my pad and the whole aesthetic behind it. I mainly write in cursive. It's part of the writing process as well. It makes me feel good and it's comfortable. I've been writing in cursive AND with gel pens since 3rd grade. Plus, a pencil just doesn't look that tight to me.
If you had the opportunity to work with one artist or group, who would it be & why?
If I had the opportunity to work with one CURRENT artist, it would most definitely be Kendrick Lamar. That man literally won a Pulitzer prize… That does NOT happen in Hip-Hop or in any other MUSIC genre for that matter. That means that Kendrick's words will be studied by the world's TOP Universities. That means that there will be college courses on his work. He is like a modern day Shakespeare. Working alongside him would just be an honor and that would mean that MY words are worthy enough to be judged at his level or artistry.
If you had the opportunity to work with one producer, who would it be & why?
Pharrell Williams no question. I think he's a sonic genius and could produce ANYONE and STILL have it sound original. For example, J.Balvin (Reggaeton), CLIPSE, Kendrick, Jay Z (Hip-Hop), Justin Timberlake, Gwen Stefani (R&B), Kid Kudi , Frank Ocean (Experimental Sounds), and the list goes on.
"I try to keep my mind active by constantly writing down simple notes that could potentially develop into something great." – joMi
What does "SAMO" mean?
SAMO is a direct reference to Jean-Michel Basquiat (painter) from the 80s. During the early stages of the "graffiti" era in New York, Jean-Michel used to tag "SAMO" all over the buildings, streets, walls, etc. At the time Jean-Michel was homeless (sleeping on benches) and salvaging pieces of wood from burnt buildings to be able to paint on them. Eventually, people started noticing his art throughout New York City… Fast forward a few years; Jean-Michel Basquiat became the ONLY Latin American (let along American) to have his paintings sold for more than Pablo Picasso's. So to summarize; SAMO is symbolic for tough times before someone notices. I am salvaging pieces of wood and sleeping on benches right now.
"Eviction Notice" – Describe the meaning behind the song.
Eviction Notice is a song about gentrification and targeted minority genocide in urban impoverished communities through purposeful drug planting by the government. The observation of these realities is told through the perspective of a 90s kid in a form of an analysis. As you can imagine, the phrase "Eviction Notice" fits perfectly to the concept. Either you leave your house so a rich man could make it into a shopping center or we'll kill you by allowing drugs to circulate your neighborhood. You can't pay rent when you're dead.
"If Tupac & Selena Had a Baby" – Clever title. What was the inspiration behind this song?
Thank you. The title was inspired by Tupac's "The Rose That Grew From Concrete" and Selena's "Como La Flor (Like the Flower)". Both of these pieces of work outline pain, hope, growth, and love as the main theme.
Tupac and Selena having a baby is really just symbolic for what both of them represented. The title was my way of saying, "We all have our struggles and obstacles (pain), but through loving ourselves and being genuine to others, there is always hope to finding happiness and success within ourselves. We should all strive for growth". In other words, I took the theme of "The Rose That Grew From Concrete" and "Como La Flor" and created my own interpretation with the same themes.
When creating the story line for the video of "If Tupac & Selena Had a Baby" were there key points that you wanted to visually get across? If so, why?
Yes, I wanted to capture the "depression" that one goes through when working at a job that doesn't necessarily align to what you want to do in life. I wanted to capture what it feels like when you have goals and dreams, but there is that "something" that holds you back. I wanted to highlight the "alcoholic" aspect of the character because more often than not, people with deep depression fall back to drugs and/or alcohol as a way to escape; especially when they feel that they can't dig themselves out of the hole that life put them in.
"And lastly, but MOST importantly, I wanted to capture the moment where you finally realize that "happiness" is meant for everyone and it's all in your head." – joMi
Anyone can be happy and deserves to feel FREE. Happiness and success is a state of mind and I wanted to convey that specific message. Shout out to Eric Bui by the way for piecing the video beautifully and making my vision come to life. Couldn't have done it without him.
At the end of the video the hashtag #PUSSYGUN shows up what's that about? Does it symbolize something?
Haha. First and foremost, I can't take credit for that great terminology. The copyrights and patent belong to Ozzy Torres and Eric Bui! Ultimately what had happened was this:
Prior to starting the shoot, I was in charge of getting a gun prop for that last scene of the video. I went to MULTIPLE toy stores, Halloween stores, Targets, and Wal-Mart(s) to look for anything that can possibly look realistic. Long story short, it is damn hard to buy a realistic looking gun for obvious reasons. I ended up buying a pack of WATER see-through neon colored guns for 3 bucks at a party store. Later we stopped at Home-Depot to buy black spray paint.
So throughout the video shoot, Eric and Ozzy kept referring to the little ass guns as a "Pussygun" because that shit looked hella fake in real life haha. We didn't think that we'd be able to pull it off. They would make fun of me every time I'd pull it out. Every chance they got, they'd make a "Pussygun" joke. It was an ongoing joke throughout the whole day. We even considered changing the title of the song to "Pussygun". I did not know that Bui was going to put #PUSSYGUN at the end of the video; it had me laughing so hard and I thought it was genius. We knew people would wonder what that meant. A lot of people think its some deep spiritual shit having to do with depression and suicide and relating it to how taking your life is a coward's (pussy) way out. There are countless theories out there in this universe about the mysterious-unicorn-like PUSSYGUN myth Jae. The truth is; "PUSSYGUN is just an inside joke that signifies our DIY spirit"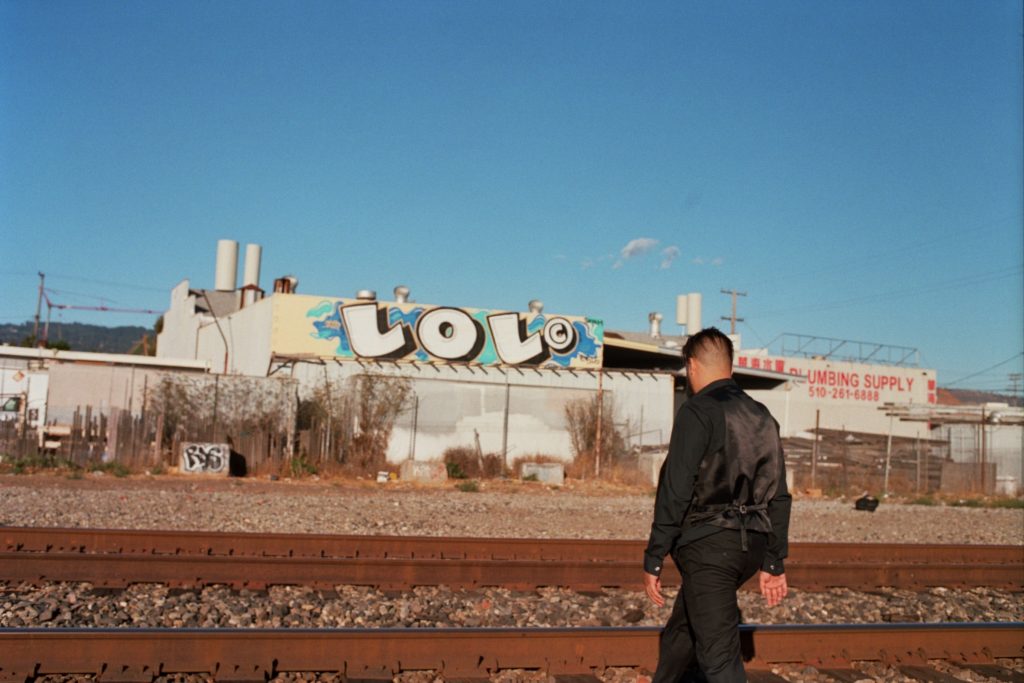 "Anchor Babies" – Describe the meaning behind the song and how it relates to what's going on in the world, specifically in the State of California.
"Anchor baby" is a term used to refer to a child born to a non-citizen mother in a country that has birthright citizenship which will therefore help the mother and other family members gain legal residency. In the U.S., the term is generally used as a derogatory reference to the supposed role of the child, who automatically qualifies as an American citizen under jus soli and the rights guaranteed in the 14th Amendment. The term is also often used in the context of the debate over illegal immigration to the United States. In California specifically, since we are in a State bordering Mexico, there are an immense amount of cases in which a mother, father, or both get deported while the child stays in the USA by themselves WITHOUT their parents. It is inhumane.
"Every AMERICAN CITIZEN (let alone EVERY HUMAN) should have the right to be raised by their own mother and father. Especially if the child is underage." – joMi
The psychological trauma on children caused by these deportations is overwhelming to say the least. Imagine being a parent stripped of your children all of a sudden. Or imagine being a child and having your parents "move away" forever.
"Heads or Tails" – Describe the concept of the song. Is there a back-story?
The concept to "Heads Or Tails" has to do with the idea of "indecisiveness" and commitment issues within a relationship. Also it has to do with not fully wanting to accept nor give one's love to someone else. It's also a song about convenience.
At the beginning of the song you have this guy talking about how he's not really trippin' if his partner dips out on him. He's confident that love is only temporary anyways which is why he doesn't want to get attached. He's also confident that girls come and go, so let's not get emotionally invested since the next one is just around the corner. However, at the end of the song, this same guy is begging his girl to stay and he is now confident that he will change for the best. He can't live without her supposedly. Out of loneliness, his attitude changes. Again, it's about convenience. Your mind could change perspective just as easy as it is to flip a coin. For someone who doesn't know what they want from a relationship, it can be difficult to come to a decision.
And yes, there is a backstory. All my songs derive from personal experience. I think we've all had a toxic relationship in our past.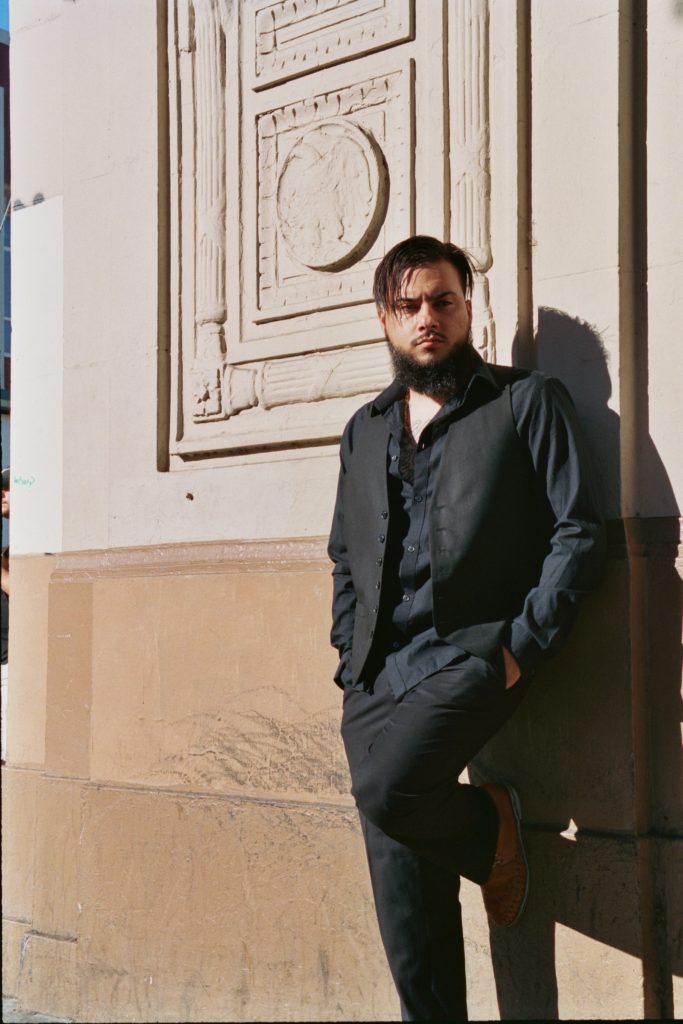 "Open Book" is another great song of yours. Explain the concept of the song and the visual interpretation you created for the video.
Thank you man, shout out to Starson Arson. Additionally, shout out to Deuce Eclipse and Youngin Floe for hopping on the remix later on and being the homies.
As corny as it sounds, "Open Book" is really just a song about being yourself.
"I don't need no hook, cuz my life is like an open book".
"The idea is that if you are genuine to yourself and everyone, the energy you put out will attract like minded people." – joMi
It's about putting good vibes into the universe and letting people gravitate towards that energy. In other words, as long as I'm myself and don't pretend to be someone I'm not, I'll capture you into my aura like a hook simply through acting like an open book and giving you ALL of me despite any vulnerabilities.
As far as the music video goes (also shot by Bui), we wanted to create a symbolic video. As you may notice, I start off by running away from "something". You're not supposed to know what that something is. That "something" is different for everyone. It symbolizes your biggest fear. Eventually my character starts running into different scenes and environments. The transition of all these different scenes symbolize phases of your life; kind of like a new chapter or page in a book. Essentially, joMi is going through different chapters of life. The music video is about coming to terms with your biggest fear. Once you reach that space and finally arrive to a peaceful state of mind after conquering your demons; you'll feel bliss. That idea is symbolized by joMi reaching the end of the road and finding himself in front of a huge body of water.
How many miles did you run in that video?
It must've been 78. Nah, probably 2; your boy is out of shape!
Thinking back what's a great memory that you had during the video shoot or in the process of creating the song?
Well, the running scene was shot at the very end of the day. We started at 12pm and didn't shoot that scene until about 5pm. I had not eaten anything apart from my morning coffee and a MODELO that I had shared with my brother. Needless to say, we did not drink water AT ALL. So when Bui had me run after him; I immediately regretted it. I was dying right before his eyes. Look at my face in that video! That's a real face of self inflicting pain.
Eventually I threw up the only nutrients in my body (coffee and beer) and had Bui rush me to my house because I literally felt that I was about to faint if I did not get any water/food in my system. When we pulled up to my house, I ran into my bathroom and threw up some more. My Dad was trippin out, I couldn't make out my sentences when he was interrogating me as to why I was throwing up. He just understood that I felt like fainting, so he ran into our medicine cabinet and poured rubbing alcohol on my head hahaha. That's the nicest thing my Dad has ever done for me. I honestly think I was on the verge of a heat stroke. Not fucking with you. I couldn't properly talk, nor formulate full sentences, and was just dizzy as fuck. DRINK WATER!
Where do you see yourself in 5 years?
I see myself enjoying the fruits of my music as an established and successful artist/figure/brand. I also see myself running a business or businesses in direct correlation to my brand whether it be running a high-end studio, developing speakers, plugins, shoes, etc. The sky's the limit really. Ultimately I put my music and faith in the universe before anything else, so I'm happy wherever THAT will take me. I cannot foresee opportunities that are going to come my way through music. For all I know I'll be the first person to make millions by developing headphones for the deaf. Feel me?
What's next for joMi?
MUSIC. MUSIC. MUSIC. And some more DOPE MUSIC haha. I'll be dropping singles throughout the early months of this year along with amazing music videos to complement the overall production. We also got a couple of more visuals coming out as they relate to the SAMO project. Also, know that my next project/body of work is already in progress and it's going to be really really special. Mark my words. Additional to that, we are also working on a Spanish project for all my strictly Latino fans. Shout out to G. Cardona and the Dirty Laundry Records team for seeing the vision.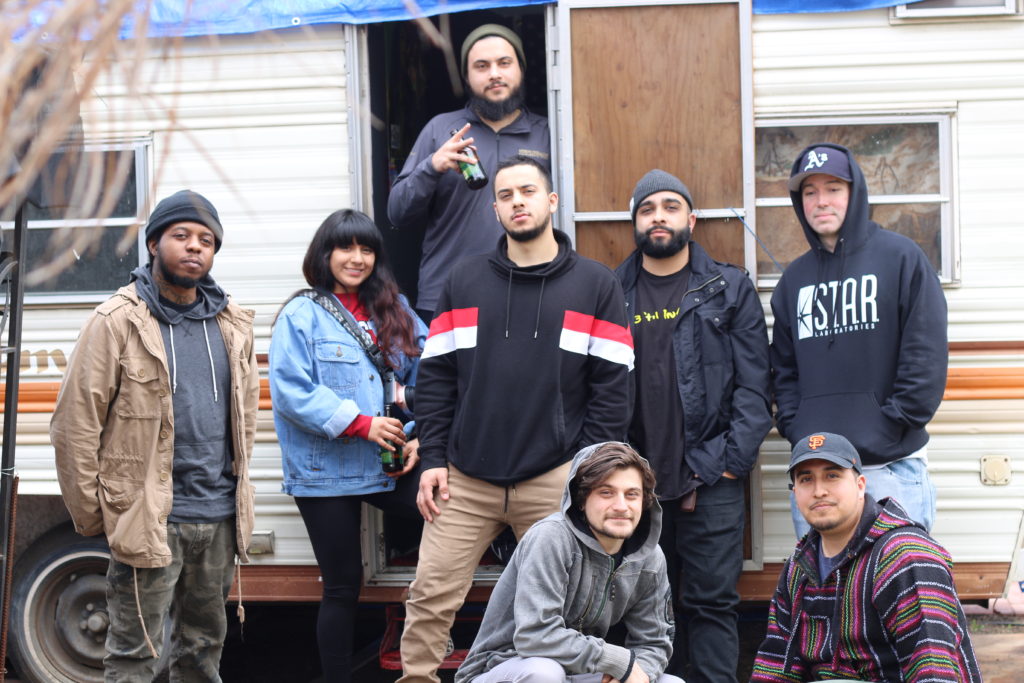 Why did you create Dirty Laundry Records?
My Brother and I wanted to release music independently without getting played on royalties. Ultimately we wanted to dictate the direction of our production and style. We just want full control of our music.
Who are some of the artist on the label?
Currently, the artists under DLR are Myself, AR The Artist, and G.Cardona.
Where do you see Dirty Laundry Records in 10 years?
I see Dirty Laundry Records being brought up in the same sentence as TDE, Dreamville, and Strange Music. We want to be established in our sound and be highly influential in regards to shaping one's musical career as an artist/producer/engineer. We want to be a "go-to" label for a specific unique sound.
Stay Connected:
IG: @officialjomi
Facebook: Journey-Of My-Imagination
Twitter: @jomidlr
Spotify: https://open.spotify.com/artist/61g8dfB2WwwgL9yq2ipsYE
iTunes: https://itunes.apple.com/us/album/samo/1444969851
Tidal: https://tidal.com/browse/artist/10052576
SoundCloud: https://soundcloud.com/officialjomi
---
BONUS CONTENT
Prior to the release of SAMO, enjoy some early releases from of joMi.