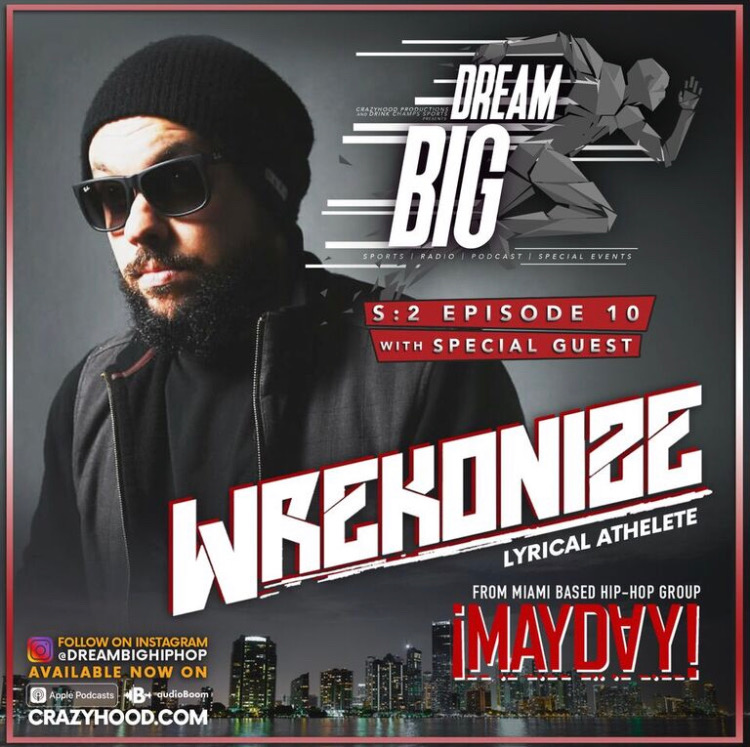 Episode 10 is as natural as a freestyle spit from the bottom of your heart! Wrekonize of Mayday sits with us and gives us an in depth look of his musical beginnings, performing with his father, and describes what it is to be a "Lyrical Athlete".
Never heard this term before anywhere so I'm coining this as another #dreambigmoment for me and this podcast! Tune in and hear stories of his journey from a child to teenager battle MC to MTV New Year's Freestyle Champ to touring cross country with Tech N9ne's Strange Music family to becoming of Father of twins and now releasing "unrelentlessly" a freestyle every week of 2019 with #30 out as we recorded this episode!
For more DreamBIG HipHop episodes check out the official page here at CrazyHood.com — > DreamBIG HipHop.