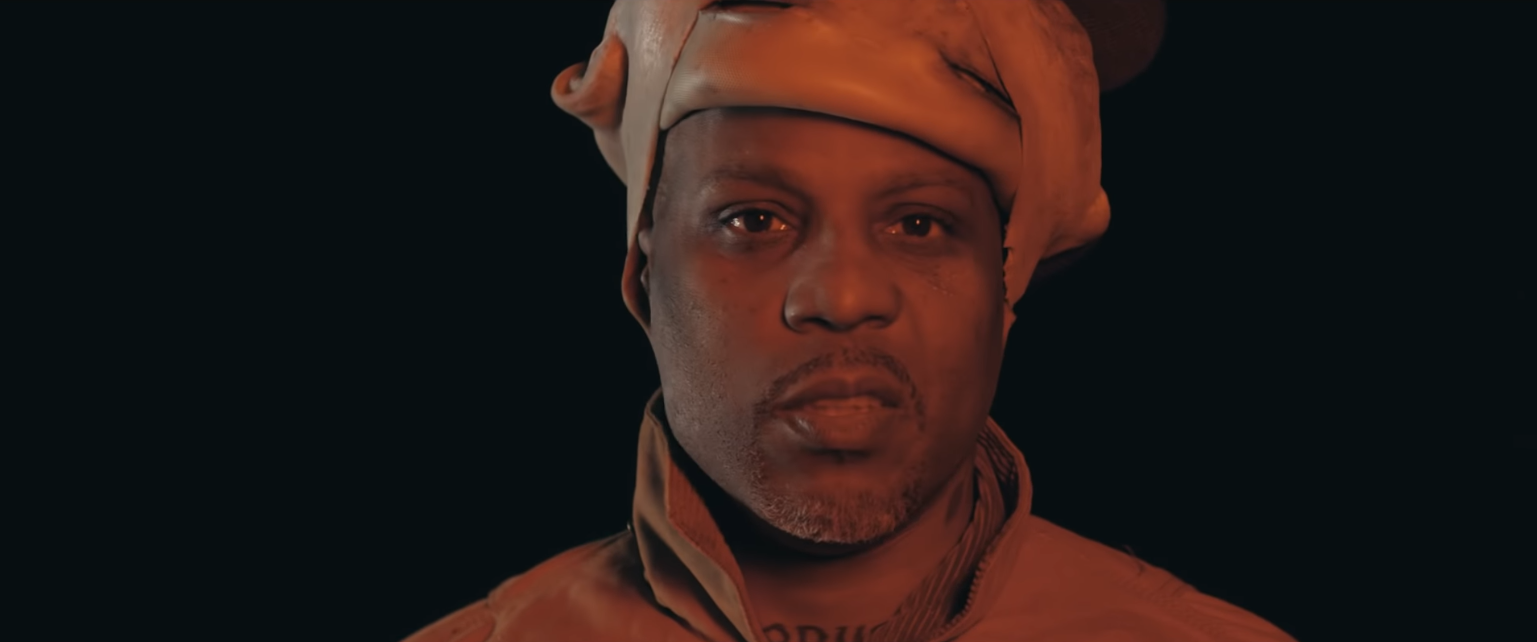 Desolate Place, USA – Director Michael Garcia is back with his latest music video (which has the vibe of a horror film) "Bestie" by Bhad Bhabie featuring Kodak Black.
As I press play on the video I realize something is missing… Immediately I hit pause, run to the kitchen, nuked up some of Orville Redenbacher's finest popcorn and grabbed an ice cold Pepsi (Product Placement; Cut the check!) … Once I had my snack and beverage of choice, the vibe was set. Press play.
In this Crazy Hood Exclusive Interview, I had the pleasure to speak with Michael Garcia about directing his new music video "Bestie", how it's like to work with Bhad Bhabie, and the surprise cameo of the legend Dark Man X (most of you know him as DMX).
Watching the video it immediately made me feel as if I was watching an old horror movie. As Garcia stated "We utilized all the B movie horror tricks on purpose; we didn't try to make The Conjuring a high budget horror flick, instead tried to give it a lower budget horror film feel, were it's almost like a 70's Slasher flick."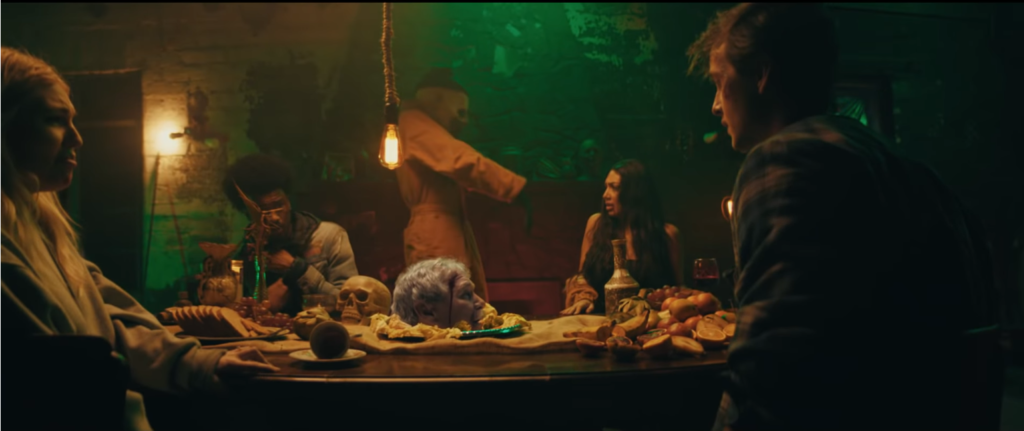 Although Kodak Black isn't in the music video (SPOILER ALERT!), Garcia came up with a creative solution for Kodak's performance scene. Inspired by the Texas Chain Saw Massacre movies. Garcia derived a lot of his inspiration from these films, specifically from the infamous dinner scene.
"I always thought it was super freaking terrifying. Like, imagine being with Leatherface and his whole family sitting at a table. He's forcing you to eat with them and they are all just bugging out going crazy. That's where that horror movie scene happened, that's where I derived that from." Garcia stated.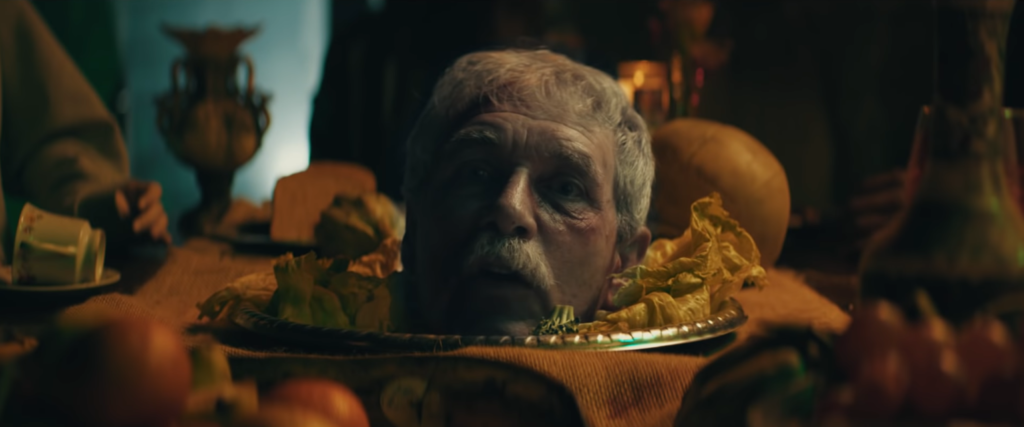 Garcia continues, "Because of Kodak's tour schedule I found out he wasn't going to make the video shoot. So I came up with the concept of an older guy that runs through the woods, who trips for no reason, and falls into this ridiculous roll. And just like the old school horror movies they kill him. Then I thought it be dope if his head was on the table rapping." (Old guy rapping Kodak lyrics, GENIUS!).
One of the most entertaining scenes in the video was the intermission scene. Yeah, you read that correctly. But TRUST me, it's a MUST watch. Aside from Bhad Bhabie doing a hilarious job talking about the products, intermission scenes were common back in the drive-in days of film. Garcia says, "I knew product placement was going to be involved in the video, it usually is. I thought it would be super fucking cool if we just stopped in the middle and did an intermission." Garcia continues, "All of these old school B movie, drive in horror movies from the 70's and the 80's they had intermissions. They would stop the movie and run commercials, so you could run to the bathroom, or get food or whatever."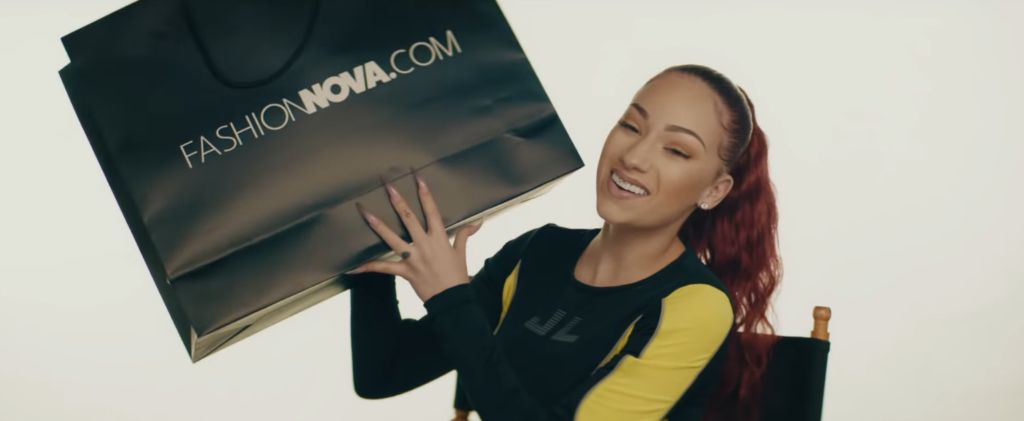 About the labels reaction, Garcia stated, "I don't think I ever seen anyone stop a video gratuitously. The studio loved the idea. I wrote a treatment about the movie poster, created a trailer and really just hype it up, almost like a short film."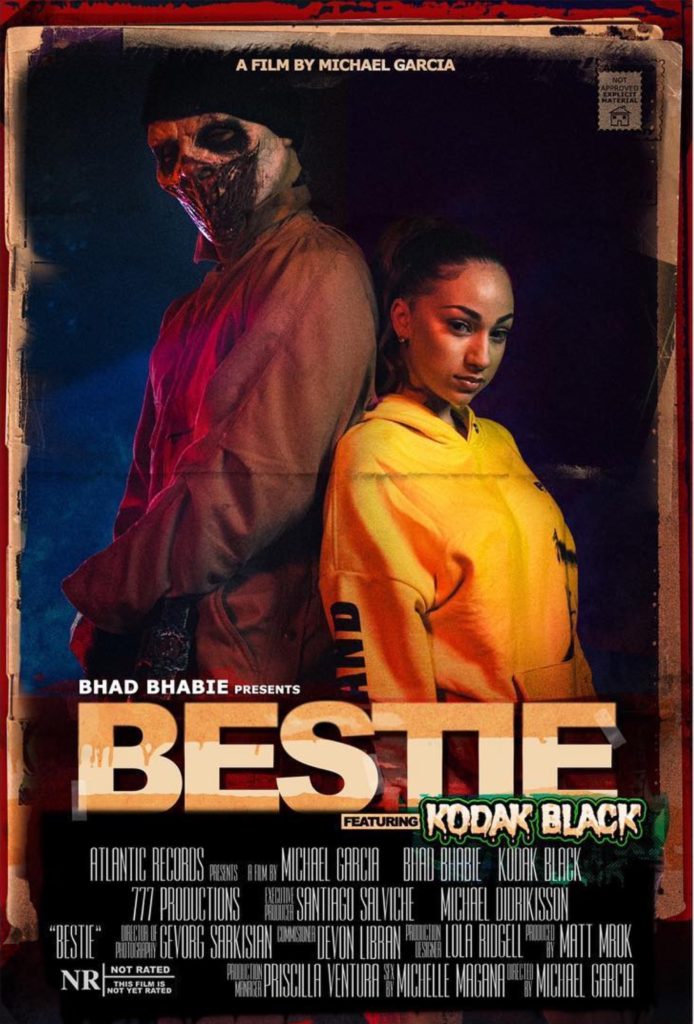 Working with Bhad Bhabie, Garcia was all for it. He says, "You know Bhad Bhabie she presents a very interesting dynamic to me as an artist. I think she is very misunderstood and I like working with people like that because I also look at her as a person with a lot of balls, more balls than the average rapper." Garcia continues, "She just doesn't give a fuck! She is super fun to work with, but she's still that bad ass little girl and it's not a game with her! She's all about it. So I'm like let's push the envelope as far left as possible, and just really go in and exploit that and make a video that almost technically she wouldn't be old enough to watch and have her be the main star in it. They [Atlantic Records] loved the idea and were super supportive. It was a really fun shoot."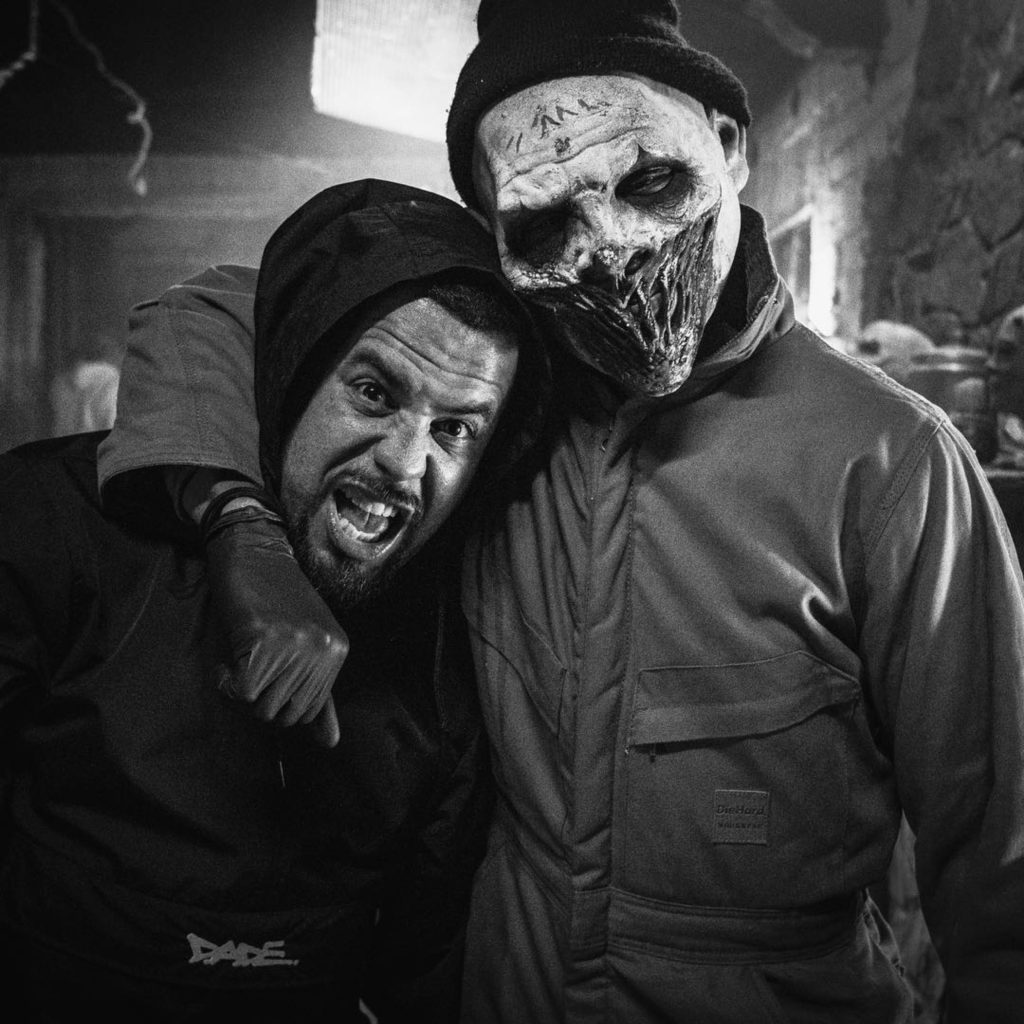 The biggest murder weapon really wasn't a "weapon" at all; it was her BESTIE all along. On deciding on the perfect murder weapon, Garcia says, "We were like which weapon is it going to be? What are we going to do? Is it going to be an axe or are we going to shoot people? I didn't want to shoot people, because I feel like guns are being overplayed a lot right now. And rightfully so, everybody is being torn between guns and she's 15/16 years old, I didn't want to put a gun in her hand." Garcia continues, "And I also didn't want to make her the killer, I thought the dynamic would be very interesting if she had this big guy next to her killing people. But he's also her best friend, so he's fun, and he dances, and they have a great time killing all these people!"
So how the DMX cameo came about? Garcia elaborated on his answer by saying, "I got to give credit to management, we were on set and we were going back and forth about whom the celebrity cameo should be. There were a lot of people considered but when DMX name came up and his willingness to do it, we felt he was the perfect role because nobody would expect him! It was so random, out the blue, that it was just like "DMX was there the whole time!" Garcia continues, "When I found out DMX was willing to do this, it was incredible, it was like a dream come true especially for me being such a big DMX fan. He was all supportive of being down with Bhad Bhabie. He didn't want to be seen as this guy who is not with the new generation and not trying to support the new generation. So he was all about helping a new rapper come up in the game and give her that cosign and he was really cool about it. He was fucking awesome to work with, that's keeping it a buck. That was incredible!"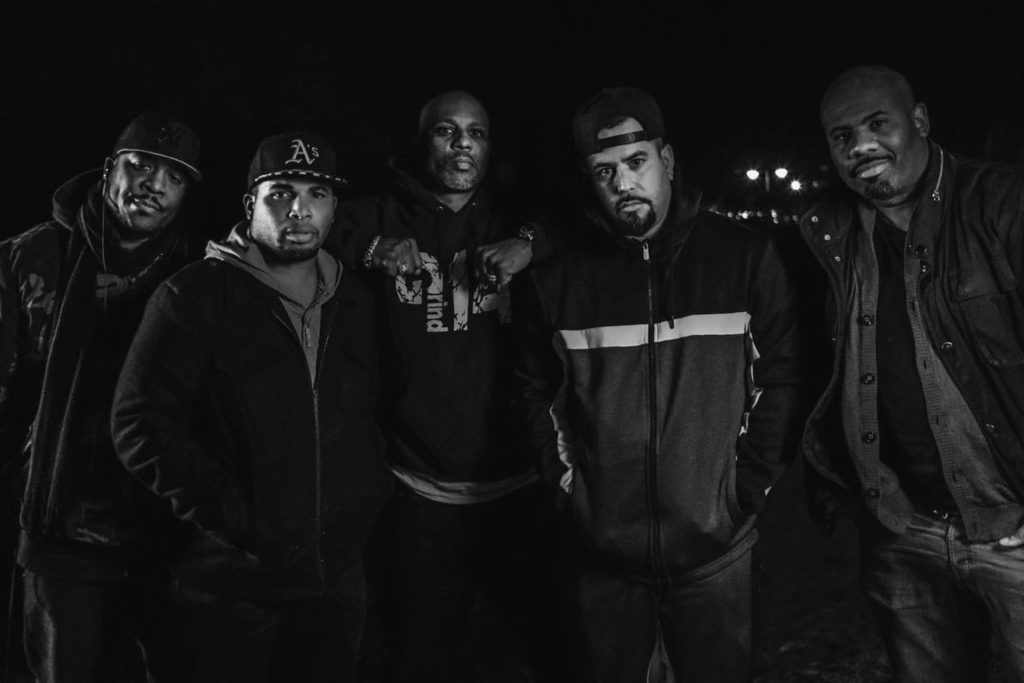 ---
STAY CONNECTED:
Official Michael Garcia Website: https://www.garciasvision.com/
---
BEHIND THE SCENES:
We were all surprised seeing DMX make his cameo in Bhad Bhabies latest video BESTIE. Since the video's release it has gained over 6.8 Million views. To celebrate the success of the video Atlantic Records along with Bhad Bhabie release the BTS footage of BESTIE.
---
BONUS CONTENT:
Here at CrazyHood.com all of the HOODS are very proud of our brother Michael Garcia on all his accomplishments. In Season 1 of Family Ties Podcast "A Crazy Hood Story", I had the chance to speak with Garcia as he told his Crazy Hood Story. Check it out!