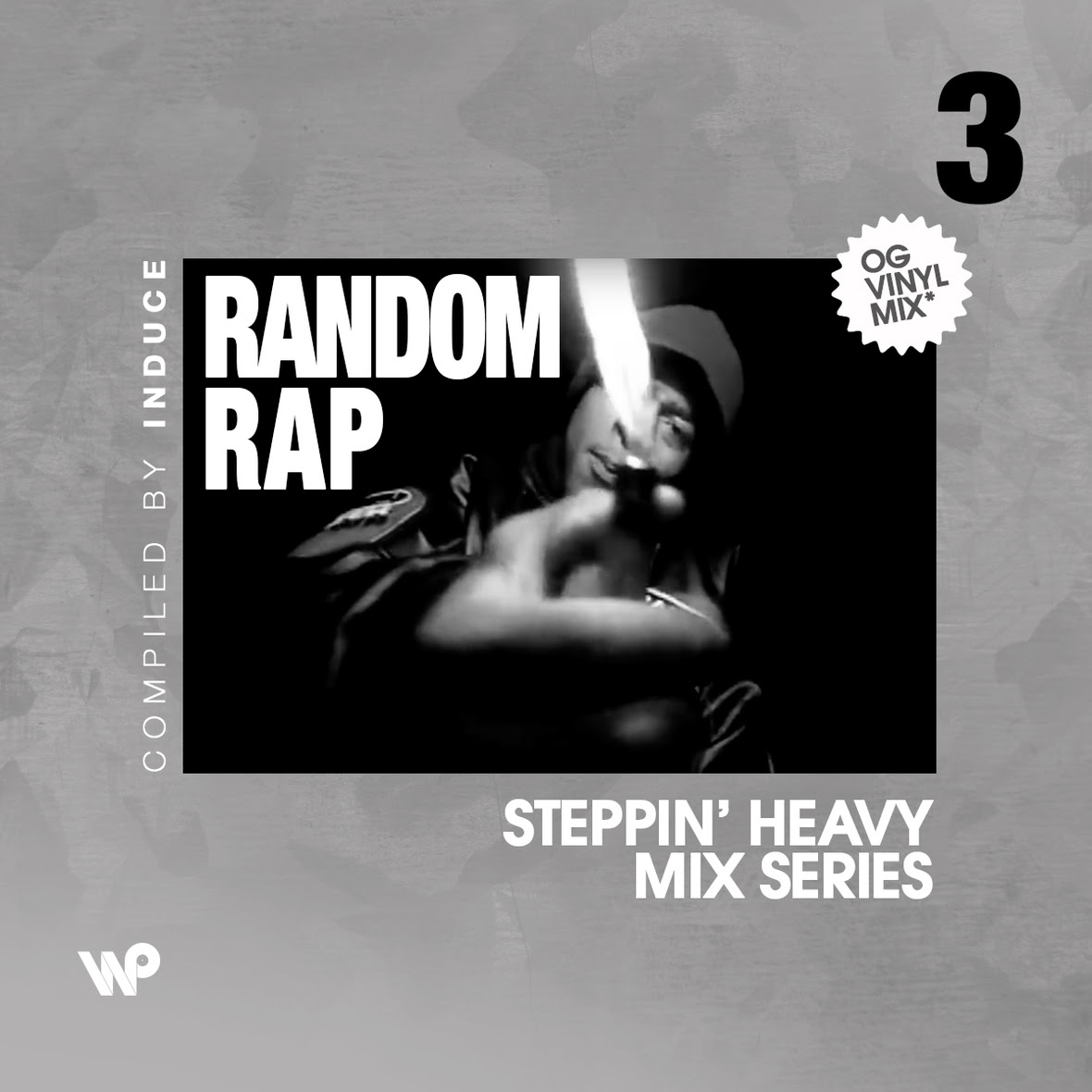 Wax Poetics present the third installment to their new Steppin' Heavy Mix Series. The entire projected mixed & complied by Induce.
Random Rap is generally described as very obscure 90's Hip Hop, although years can extend into the 80's and early 2000's. Usually pressed up in ultra limited numbers and more often by the artists themselves, this stuff is more indie than indie. Late 90's Indie rap labels such as Rawkus and Stones Throw would be considered mainstream next to this stuff.
Some of these records can fetch high prices, while others can still be more easily found. And sometimes you get a really obscure release that has no history of selling, no other releases, like the Showtime record re-discovered on this mix. Follow the Wax Po link to hear the story of the Showtime record and my personal thoughts on each song.
Tracklist:
1. Blue Black – Bon Vi / Bon Vi Remix (Gangrene) 1995
2. Diffarent Kombonation – International (Infin-T Entertainment) 1996
3. Slum Brothers – The Sure Shot (Suicide Records) 1995
4. The Supa Friendz – So Fresh Remix (Unsigned Wreckordings) 1996
5. Nightbreed – Long Time Coming (Fortress Entertainment) 1998
6. Nightbreed – 2 Roads Out The Ghetto (Fortress Entertainment) 1998
7. Showtime – Sweet Sixteen (Kimante Records) 1999
8. Street Platoon – Mean Streets (Not On Label) 2001
9. Brown Sirround (aka Djinji Brown) – The Set Up ft. Snake & Kali (Leftshoo Records) 1998
10. Now Born Click – Now Born Soldiers Remix (StepSun Music) 1995
11. Mister Voodoo – Lyrical Tactics (Fortress Entertainment) 1996
12. Hi-Lo – Rock On / Rock On Remix (Noizemaker Records) 1995
13. Ram Squad – Shisty ft. Bahamadia (White Label)
14. M.M.O. – Freeze! (Echo International) 2000
15. Cool Lee Rock – Step To Me (L. Brown Records) 1989
16. East Coast Assassins – The Payback (Noar Records) 1996
17. Deva-B – Hit Man (L. Brown Records) 1989
18. Lord The Arkitect – Listen Closely (Worldwide pt. 2) ft. Mic Geronimo & Royal Flush (Bottumz Up Entertainment) 1998
19. Lifers Group – Real Deal (DJ Shadow Remix) (Hollywood BASIC) 1991
20. Makeba & Skratch – Mama Feel Good (Nuff Said Records) 1991
---