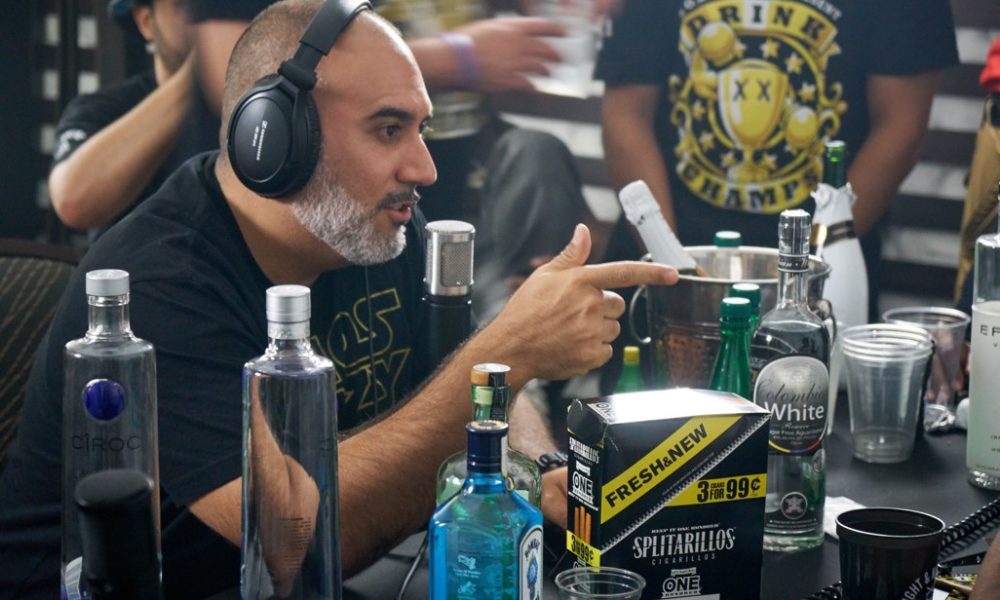 In a recent interview VoyageMIA sits down with CEO of Crazy Hood Productions and Co-Host & Co-Creator of DRINK CHAMPS DJ EFN.
Today we'd like to introduce you to DJ EFN.
DJ EFN, please share your story with us. How did you get to where you are today?
As a fan of hip hop music and culture in the early 90's I wanted to see more growth and representation in Miami's hip hop scene. I had supported local artist, local clubs, events, concerts, and local hip hop stores as much as I could. I decided I wanted to not only support or be a fan but I wanted to contribute to the scene. So I started my company Crazy Hood Productions as I was getting ready to graduate high school. I told my crew of friends, some which were ready to join me on the journey others thought it was too much of a pipe dream. I started the company with the intention of doing something hip hop related but I really didn't know what.
Shortly after we did our first event. The event helped us get our name out to the Miami hip hop community so from there we started doing more events, then started our record label and developed our first acts. I was able to scrape enough money for some turntables and felt there was a void I could fill by creating a mixtape series. Up until that point, most mixtapes came from New York and there was little to no local representation. I set out to change that so my DJ career started.
I quickly made a name for myself as a mixtape DJ, I also dj'ed at clubs as well as college and pirate radio stations. In 1997 we opened up a hip hop store called Crazy Goods. The store sold clothing, records, mixtapes, and graffiti gear. Around the same time, we started our marketing and promotions branch. We soon started promoting for all the major record labels like Universal, Priority Records, Def Jam, Capitol, etc.. We went on to market and consult for brands such as Coca Cola, Bacardi, Ecko Clothing, Ciroc and many more.
The idea was to branch out into any related field that can bring in any kind of income to keep us afloat. In 2000 we closed our clothing store and opened up a studio space. From the studio, we did a weekly Sirius/XM show with Def Jam recording artist Noreaga (aka N.O.R.E.) who had recently moved from New York to Miami. The record label and management company continued to work with local artist like Da All, Heckler, Garcia, and the group ¡Mayday!. On the flip, the mixtapes series was helping expose (and working with) upcoming artist like Pitbull, DJ Khaled, Rick Ross, Skam2?, Flo-Rida, and many other artists, some staying underground others breaking into the mainstream.
In 2012, we started a film branch of our company called Crazy Hood Film Academy. Up to that point we had produced many of our own music videos and promotion clips and decided to tackle making a documentary film. The film was called 'Coming Home' and was about myself, CHP artist GARCIA and the crew traveling to Cuba. The film follows us seeking our roots and meeting our Cuban hip hop counterparts. The film went on to win some Film Festivals and eventually was picked up by Puff Daddy's newly launched Revolt TV network. From that film we went on to film more films as part of the 'Coming Home' series, taking us to Peru, Haiti, Vietnam, and recently Colombia. Coming Home: Colombia will have its first public premiere Wednesday, March 6th 2019 as an official selection at the Miami Film Festival. The screening
will take place at the Tower Theater in Little Havana and people can purchase tickets at ComingHomeDoc.com.
In 2016, myself and N.O.R.E. decided to join forces again and created the podcast 'Drink Champs', which was originally distributed by CBS Radio. The show was also picked up by Revolt TV and became a television show. It is currently one of the most highly rated hip hop podcasts garnishing millions of listens/views a month.
Besides Drink Champs and Coming Home, I am always creating and producing new show concepts and ideas. I am a new father so it inspired me and a couple friends to start a podcast called Father Hoods, also CHP produces other podcast shows like Hood Talks, Family ties, DreamBig Hip hop, Bars and Buckets and Lost in Translation. We recently opened a studio space in Kendall which we have a recording studio and podcast studio available for rental and consultation meetings. Lastly, we are involved in a locally made spirits brand called Colombian White which is a aguardiente alcohol. People can purchase Colombian White in local stores like Total Wine or by going to BuyColombianWhite.com.
Great, so let's dig a little deeper into the story – has it been an easy path overall and if not, what were the challenges you've had to overcome?
I like to say there is no smooth road when working in the arts. When I started this journey, I had no connections to the industry, no formal training or experience in it, not even a full idea of what I was going to do. I just knew I had a passion and knew I would just figure things out as I went along.
Making a living while reinvesting in all our projects was always the hurdle to overcome. And like I mentioned before this is why I branched out in many directions. I felt that as long as it was related to what I was doing, there was no reason why I could not attempt to do it, especially if it could bring in much-needed income. I would also find myself in situations where I had to decide whether or not to compromise my moral beliefs. I would see many artist and up and coming music execs compromise themselves and get ahead by doing so but I could not live with myself going that route. So often I would and still do take the long road vs. the compromised short road. I've also come to understand that doing so is not for everyone and I try not to judge those that do because, in the end, we all have to feed ourselves and our families. But I am proud of sticking to my vision and morals. But clearly it's my own boundaries which I feel every person has to figure out their own. You also have to navigate around treacherous people, and stereotypes which people always try to place on us.
Please tell us about your specialties.
At this point, I feel I have become a jack of all trades. I would say my specialization is consulting and producing. Whether it's consulting a brand or an artist or producing a show or an event, I feel that my experience and creative outlook give me an advantage to do both those things very well.
Is there a quality or characteristic that has played an outsized role in your success?
Consistency and persistence. But if you only want one characteristic I'd put them both together and call it persistent consistency.
Pricing:
Recording studio 300 12 hour block
Podcast studio 250 for 3 hour block
Contact Info: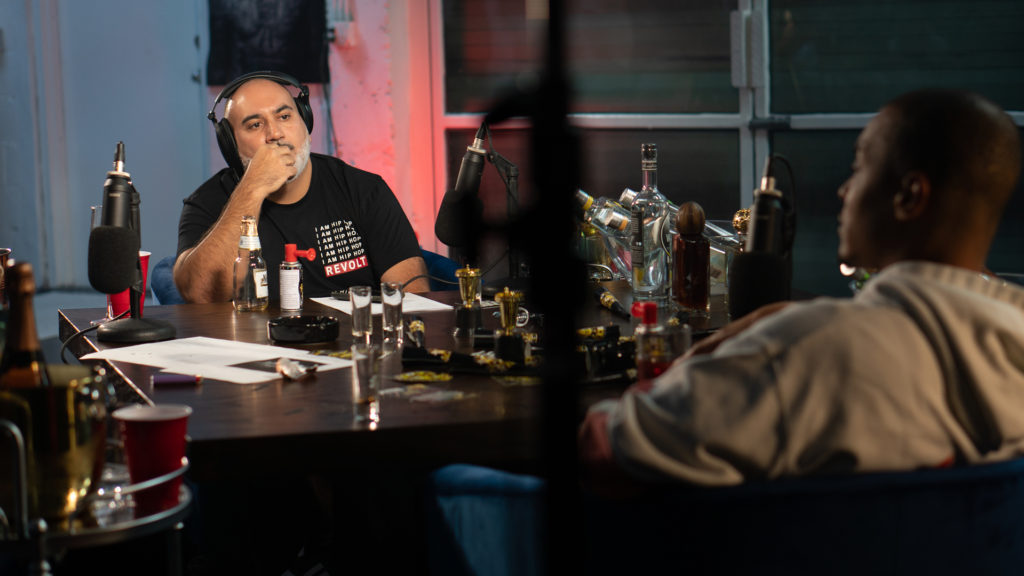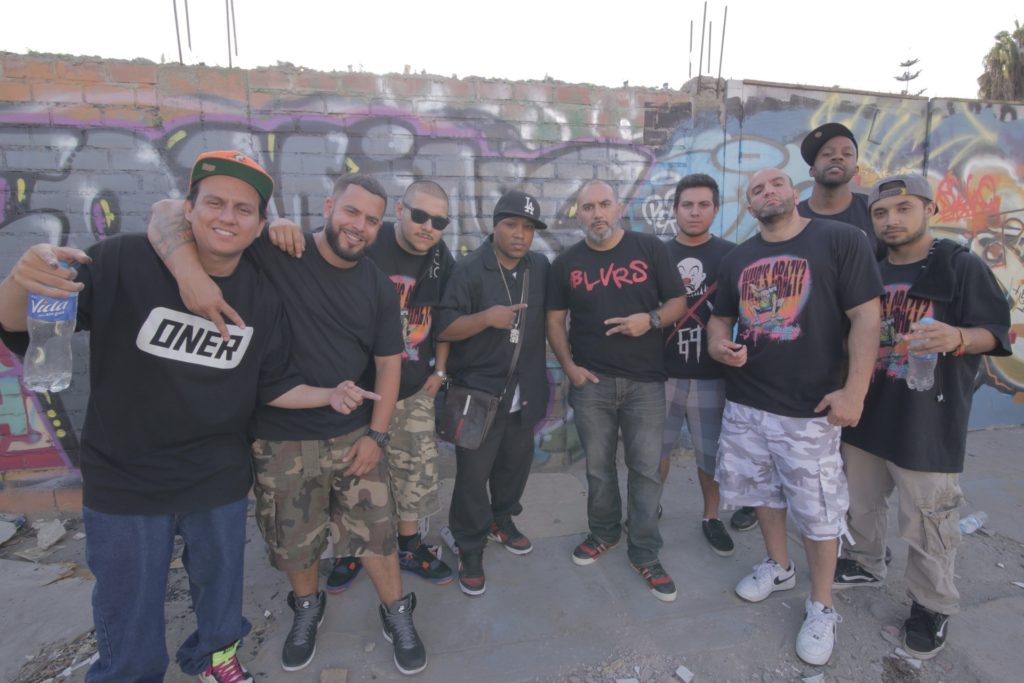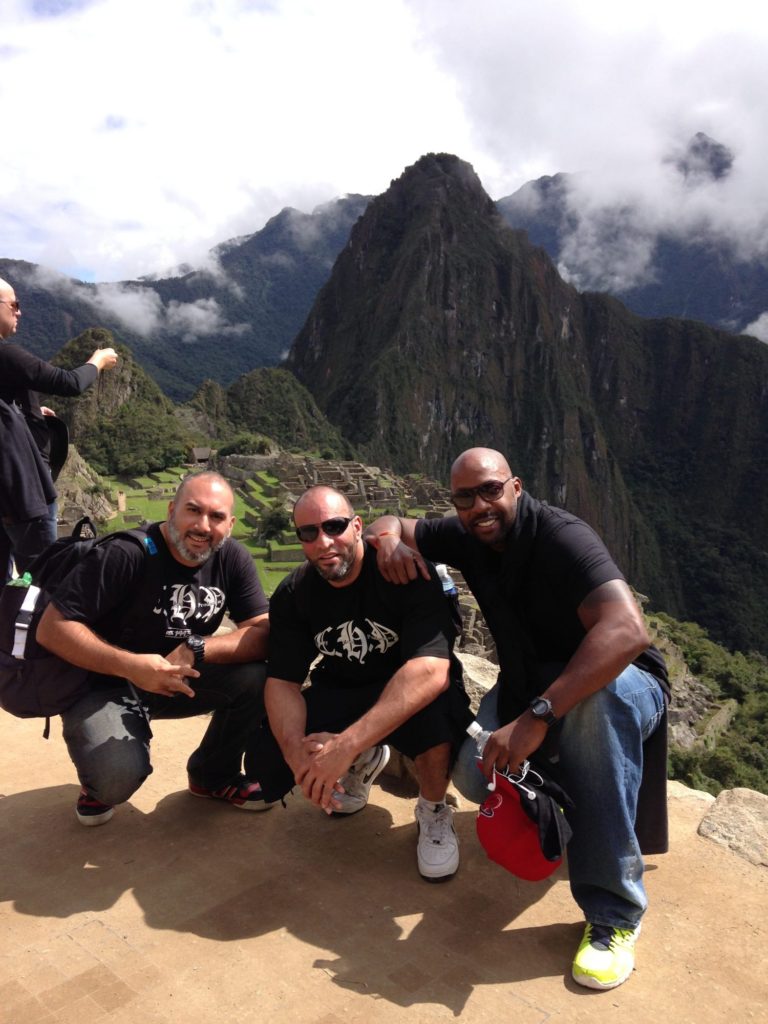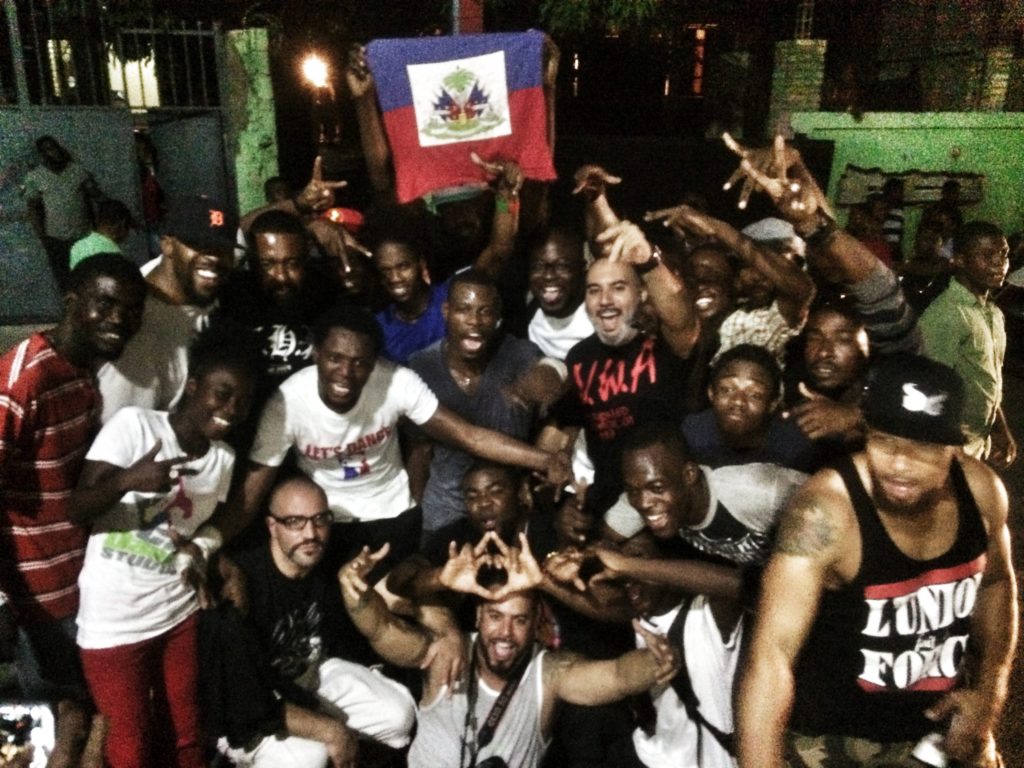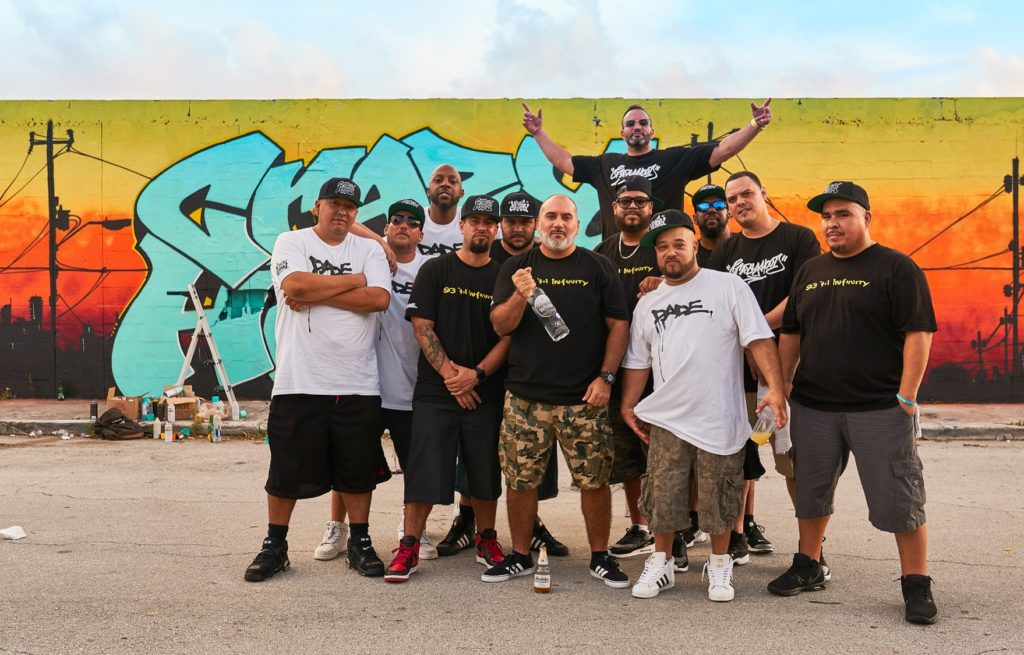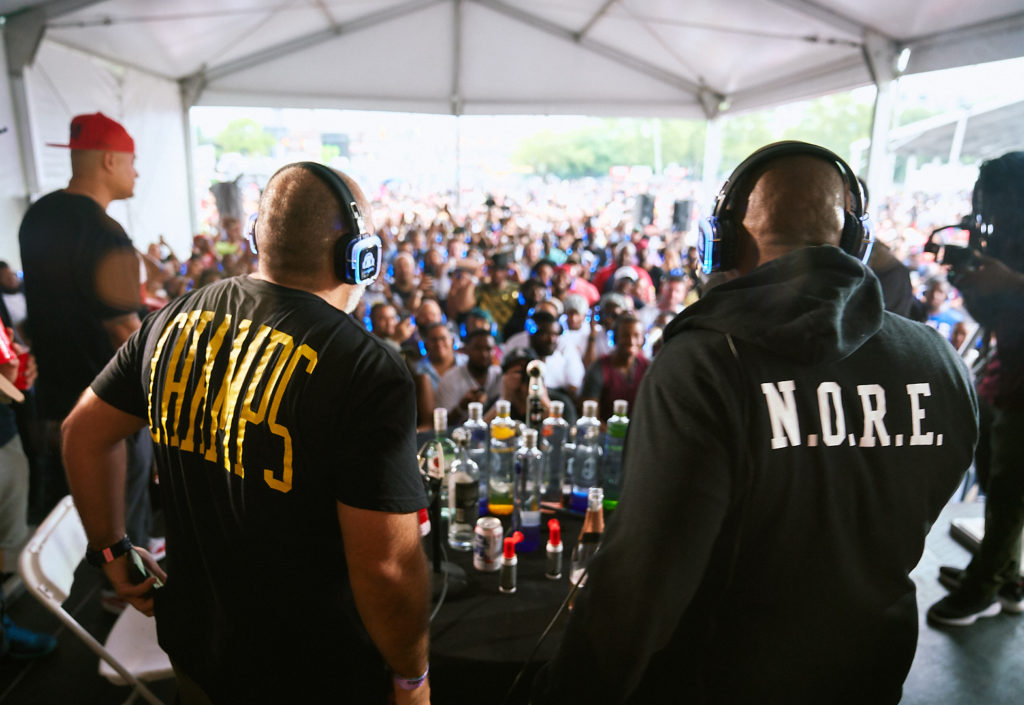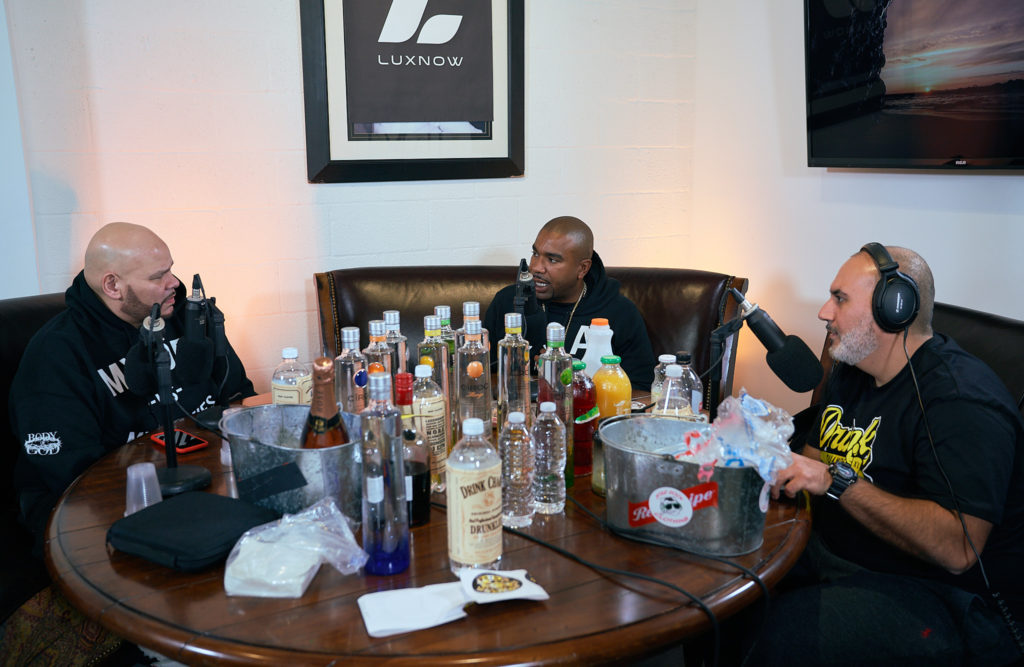 Image Credit:
Photos by Drain
---