The Talented Ginger Nkosi | SPOTLIGHT FEATURE
This Spotlight platform has allowed me to showcase some incredibly talented artists, from different walks of life and in different stages of their young careers. We created Spotlight to showcase these talented artists; because we simply believe in the art they're creating.
This edition of Spotlight takes us on a journey to South Africa, specifically to "Diepkloof"; which are zones in the township of Soweto, which is located in the city of Johannesburg. In South Africa the terms "location" and "township" usually refer to the often-underdeveloped racially segregated urban areas.
Simon "Ginger" Nkosi was born and raised in Soweto Diepkloof, it was this community, which inspired the young artist. Born nearly albino, when Ginger was born his hair was really the color gold. Because of this, his grandma called him a Golden Boy and by the age of 7 she started calling him "Ginger". "My two twin cousins, they picked up on that and started calling me Ginger out in the streets." Ginger continues; "Shortly after a girl at my high school got into it too and that's when it really took. All over town it was 'Ginger! Ginger!' Everyone was just calling me Ginger by then, and so that's how it happened. Like music the name kind of found me."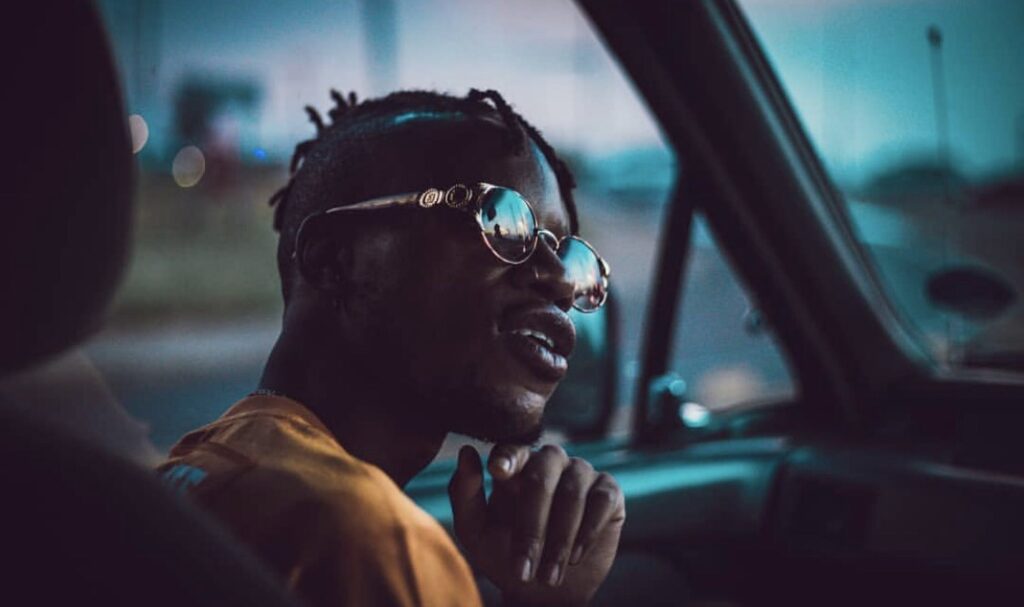 Since a very young age, Ginger always wanted to fit in. Instead of hanging with his peers, Ginger would chill with the older crowd; he would find every reason to stay out of the house. Ginger says; "I had a lot of energy and excitement, and so the older folks appreciated my presence when I was around them. They let me hang and get involved." Ginger continues; "Growing up in Soweto builds character".
Since an early age, Ginger always used the arts as a form of expression. It all started with drawing, and then dance, and then music, which is where it really hit for Ginger. Music is what really found him.
However prior to music, Ginger started loving the style of Percussive Dance, Pantsula Dance etc. His Mom picked up on this and one day surprised him when she brought home tap shoes. Ginger would watch videos and films like "Tap," and eventually he would teach himself how to tap.
At that time, he wasn't singing, Ginger loved rap and beatbox, which he saw a lot of. When he first started experimenting with beat boxing, Ginger used his voice to create beats. "I got pretty good at it and eventually K9 who was a Canadian artist on the scene at that time, invited me to perform with him." Ginger continues; "There was this showcase, called Black Sunday in the Diepkloof zone that happened every Sunday. This was a big hip-hop event and it had a big importance in terms of my first discoveries of music. All the dope local artists were performing; ProKid (Rapper), Pitch Black Afro (MC/Rapper), Zola (Musician), Kwesta (Rapper), Tumi and the Volume (Musical Ensemble) and all those cats. I started heading out to that event when I was 10 years old. That's about the age when I really started to fall in love with music."
Attending showcases like Black Sunday and Slaughaus, were beneficial to Ginger. Here at these events he would meet lots of local musicians and artists. "I started meeting so many different people, from different provinces and locations." Ginger says; "These were people I had also seen on TV. This was all so inspiring to me as I looked up to them. These cats from the communities: on TV. This got me going."
Even after attending and performing at showcases, Ginger still wasn't singing. "I was still sort of that shy guy." Ginger says; "I went to church and I'd listen to the choir. I was always that boy who said: 'I can do that shit' but I was still shy, so, I still wasn't singing much. Not even there at the church."
It wasn't until Ginger reached Secondary School, when he got the opportunity to sing on stage for the first time. "It was a choral event, I was part of the choir." Ginger continues; "I was still short, still developing, so on this particular event when I sang, everyone turned around to look at me. Everybody was super shocked."
"This was the very first time I got goose bumps. I got those goose bumps and I knew… I said; "This is it!" This was the first time I sang and really had the opportunity to share my gift. So that's how that love really took off for me." – Ginger
In the 11th grade, Ginger dropped out of a traditional High School and immediately started looking for a school that focused more on the arts. His search led him to COPA (Campus of Performing Arts). COPA is a school that specialized in art and music. However, in order to be accepted one must pass their auditions. "I killed it." Ginger says; "I did so well in my auditions that I ended up getting a full scholarship for their 4 year program, which I completed." Enrolling at COPA taught him how to really "create" music, along with the production and mastering of music, this is where it really started to take off for him. COPA is where Ginger got exposed to the process of putting things together.
When attending COPA, Ginger had the opportunity to meet legendary pianist Themba Mkhize, and Hugh Masekela. Mentor Khaya Mahlangu; inspired Ginger throughout creative developments. "They were early mentors back in the day when I was tapping into the game, through the school." Ginger says; "They always told me to keep my head up, and to follow my heartbeat."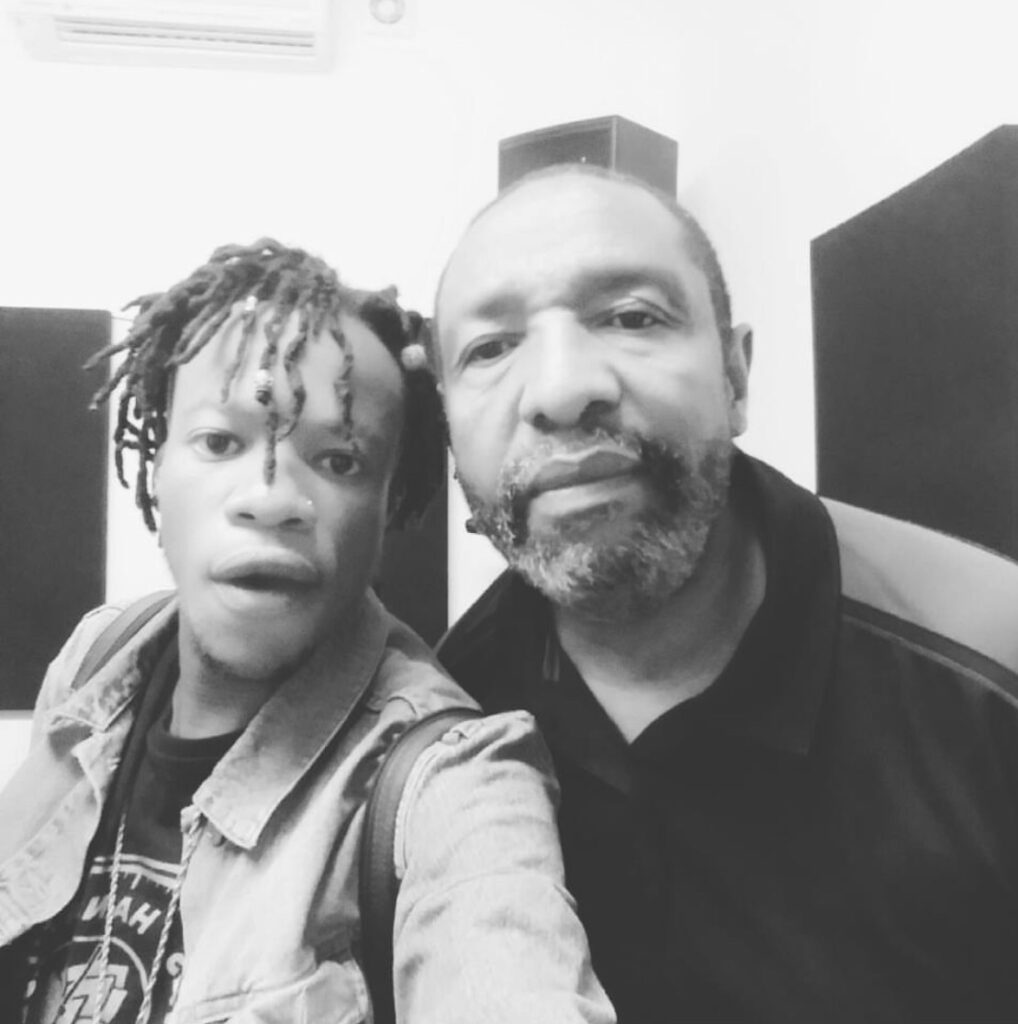 Ginger also had the opportunity to work with recording artist MXO, performing as a backup vocalist for him and tapping at the same time.
Ginger says; "We traveled to Durban, Mpumalanga and other locations across SA. These cats were all big inspirations for me because they were living it. They inspired me musically, but also ethically, you know, in terms of the hustle, the technique and the details."
In terms of music, Gingers' Mother first introduced him to the sounds of Jazz. "My mum used to play a lot of jazz when I was growing up, she used to play a lot of vinyl's, so there was that vibe at the household, and my granny used to play the grand piano." Ginger says.
Inspired by Jazz Musicians like Charlie Parker, Gregory Porter to South African Jazz Artists previously mentioned – Jazz has played an important role in Gingers career. Jazz showed him something really important, as a musician and as an artist Jazz showed Ginger that you're allowed to be "free". Jazz also showed Ginger that you're allowed to set your own rules and with experimentation you are allowed to get outside of what's expected of you.
"Jazz gave me this love of expressing myself, like, you fit but without 'fitting' in. You feel me? That's freedom of expression. For me, jazz is really the mother of all music. Jazz is that real roots. So yeah, it gave me the 'be' ability; the love to express myself in most cases."
As his musical journey progressed, it was in 2016 when he came across the opportunity of a lifetime. "IDOLS"; South Africa's version of this hit television AMERICAN IDOL allowed Ginger to showcase his vocal skills on a major platform has he performed the song "Hit The Road, Jack"
Although he didn't win the competition in Season 12, Ginger did go as far as Top 30. In 2017, Ginger returned to Season 13 of IDOLS and made it to the Top 16. "I had a really epic experience." Ginger says; "I got to learn about working under pressure, also rehearsing other peoples lyrics and learning how they put their songs together."
Ginger continues: "I learned a lot around Stage Performance: conquering stage fright, how to engage the audience. It was dope making it to the top 16, and top 30. Yeah the elimination happened. Regarding pressure; I'm not so much used to this, I love working at my own pace. So yeah, overall, a very dope learning experience."
As we've learned, tap dancing has been a love of Gingers' since an early age. Being able to incorporate tap into his performances has made a huge impact on his technique and has stretched his capacities.
"I learnt how to sing and tap at the same time, while facing the audience and keeping the performance engaging. It's not an easy task, as it requires breathing techniques, stamina etc. So this exercise of multitasking several talents at once really pushed me as an artist and as a creator." – Ginger
Ginger continues; "The history of tap as a craft, and its impact on swing music and in jazz – over the 90's for example – speaks to why I'm about it. That historical element and that richness, I like to keep that living, along side these neo-soul, new jazz vibes."
Tapping allows Ginger to add another percussive element to his performance. It also adds another soundscape to the piece, which enriches his overall performance and the audience experience.
Gingers' evolution as an artist was about building a foundation full of inspirations and influences. As an artist Ginger connected with influential afro-pop, afro-funk artist, Lebo Mathosa. Stating; "I connected with that here at home, she had this beautiful voice, and she was a real star. She's passed on now."
Another influential group to Ginger is Bongo Maffin. Ginger continues; "They are a Kwaito group from Johannesburg, and their lead vocalist is Thandiswa Mazwai. My Mum was playing these groups at home, so I got exposed to that."
Among others, acts like Lauryn Hill, Common and Jill Scott were influential to Ginger but it's Ms. Erykah Badu who heavily influenced Ginger. "I fell in love with her song "Tyrone". It was the soul of the song, how she was singing it to somebody else, and I really connected to that. This way of communicating her words and her heart."
The root of Ginger Nkosi's music comes from the bass line. Ginger explains; "maybe that's from my early beat box vibe. I would say that my music starts with the bass, and then builds on layers.
Just like his influences, you can hear vibes of Neo-Soul, Jazz, and R&B. To exercise his vocals, Ginger sings a lot of acapella, and practices scatting as well. "I'd say I've got a root style, meaning; we start with a bass beat and then I build up from that, around it." Ginger continues; "We elevate, we tell a story through the laying of sounds and the vocal elements which are also layered."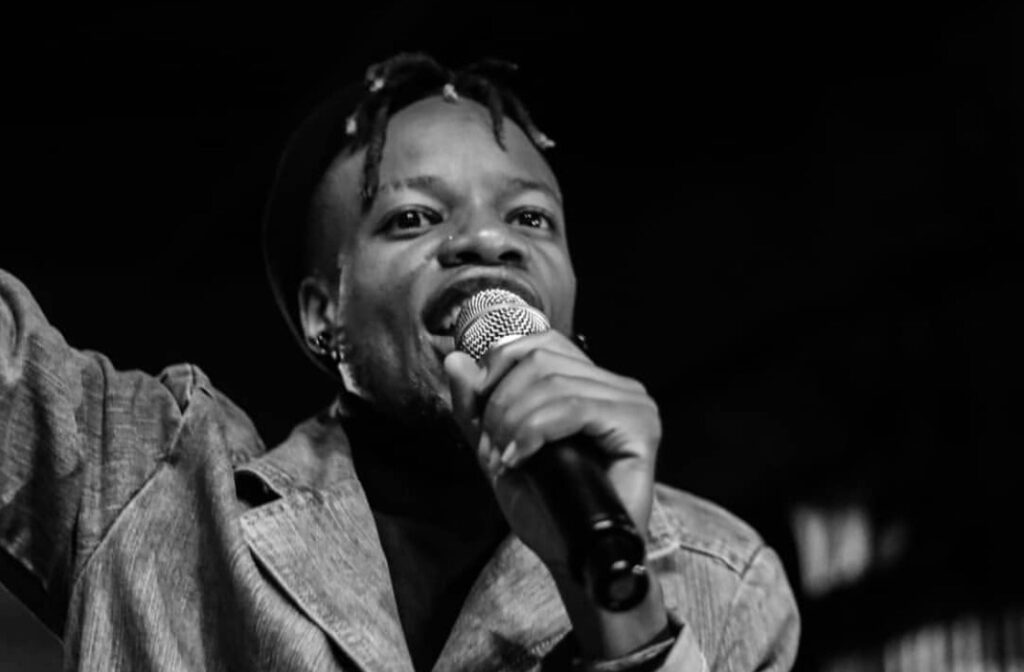 "My creative process starts with the heartbeat. When I'm alone I meditate, I take my time. It's more about what's going on at that particular moment in time, it's about what I'm drawing. I don't rush it. I get listening to my own heartbeat. I sync up with myself, what's up, feelings. The moon. I get real meditative." – Ginger
Gingers' style is based in vibes and the feeling of influence. Ginger isn't the type of artist that typically writes, instead he's more auditory, relying on his phone to record voice notes and use them as references when he's in the studio. "My attention span can bounce real quick, so, I like to move what I have in my mind onto those voice notes the moment I've got them." Ginger says.
"Sometimes the 'writing' or creating process happens directly in the studio, or during recording." Ginger continues; "lyrically I start by freestyling, and then build on what I like after going through the voice notes and recordings." Once he gets in that zone, that's when Ginger really focuses. Spending several hours or nights at a time, Ginger makes himself available to the process.
"I go with it, I block out distraction and I'm there until what needs to be created is created." – Ginger
Like a true craftsman, Ginger prefers to master his craft. Learning how to record, mix and master, allows him to work at his own pace and most importantly on his own terms. This is a vital part of getting to know yourself as an artist, as it allows you the time to experiment and assess what you want and what you're looking for as an artist.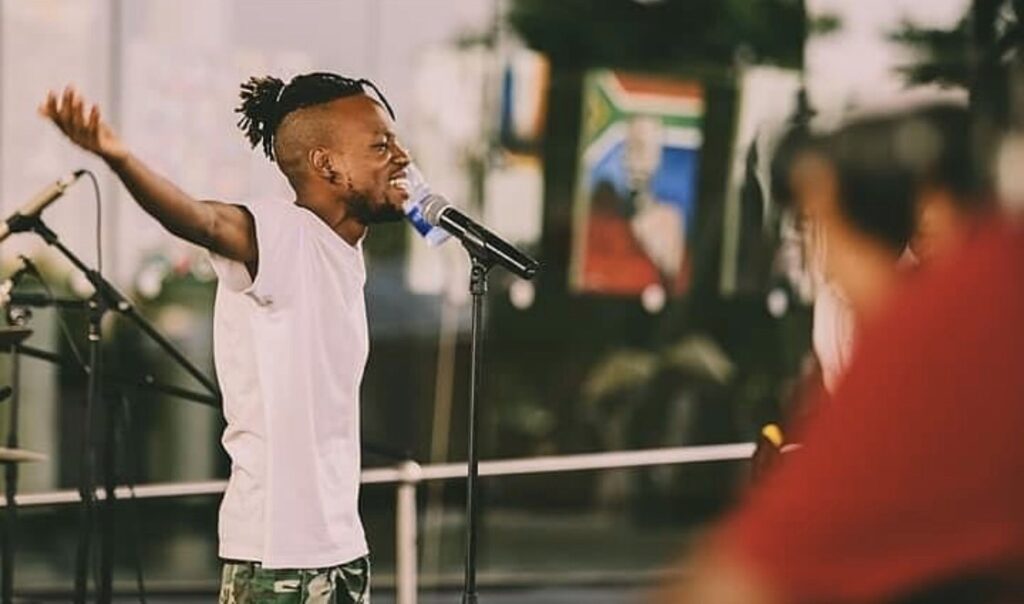 "In the past I would collaborate with other producers, and I still do sometimes." Ginger says. Being selective of the type of producer(s) he works with is very important to his sound. "I would be really honored to work with Robert Glasper. I'd love to work with Dreamville, J. Cole. These artists have a similar feel to my vibe. Also J.I.D and EarthGang." Ginger says.
From a collaborate standpoint Ginger says; "I'd love to work with Robert Glasper and if I could, have a feature with Jill Scott or Erykah Badu. Their music and their ways just go straight to the soul and they're very present when they are performing live. They give it all – in terms of their energy – and this inspires me a lot."
A song of Ginger that stood out the most was Happy Day. When Ginger was in the 10th grade there was a popular Gospel song by the same name. "I started doing an accapella inspired by it, and the whole thing really started to transform." Ginger says, "The song started coming in a different form. I started beat boxing, so I added this beat to it, this drum and bass element, and then the harmonies with the accapella bit."
With "Happy Day" Ginger wanted to create a song that would change your mood, whether you're feeling positive, he wanted you to feel great. If you're feeling down, he wanted "Happy Day" to elevate you and transform your mood to a positive space.
"The motive behind Happy Day was to just be joyful for once, to forget about your problems for a moment. God gave me love, peace and happiness. So you have that innate gift to have a positive day." – Ginger
Those familiar with Ginger are also aware of GLURA Gang. GLURA originated through two painters named Siyanda AKA Odde Jack the Rocker and Sizes AKA Keish. These are the first soldiers of GLURA, explained to me by Ginger. Together the collective embraced art from a positive perspective and from strength in God.
"One day I was watching Siyanda and Sizes debate. At the time I hadn't been paying attention much to the message. So I was like "Yo! What's it this Glura Gang!?" And that's when Siyanda really explained it to me. He said GLURA is the acronym for GOD LOVE UNITY RESPECT ART, the foundation of what Glura Gange represents. Those words made a huge impact on my heart."
The "Gang" part in GLURA, symbolizes the movement that Ginger and his crew represent.
Embracing art, music and beauty. GLURA Gang is not about violence as they use "gang" in a sense that they are not alone. "We love our shit, and we're together in it. It's about that Unity. It's about movement, rhythm, the moon, the stars, the heart. See music is everywhere. You just gotta tune into your craft, your people, your expression. It's all about that colour." Ginger says.
"We are here to conquer. We are here to shine." – Ginger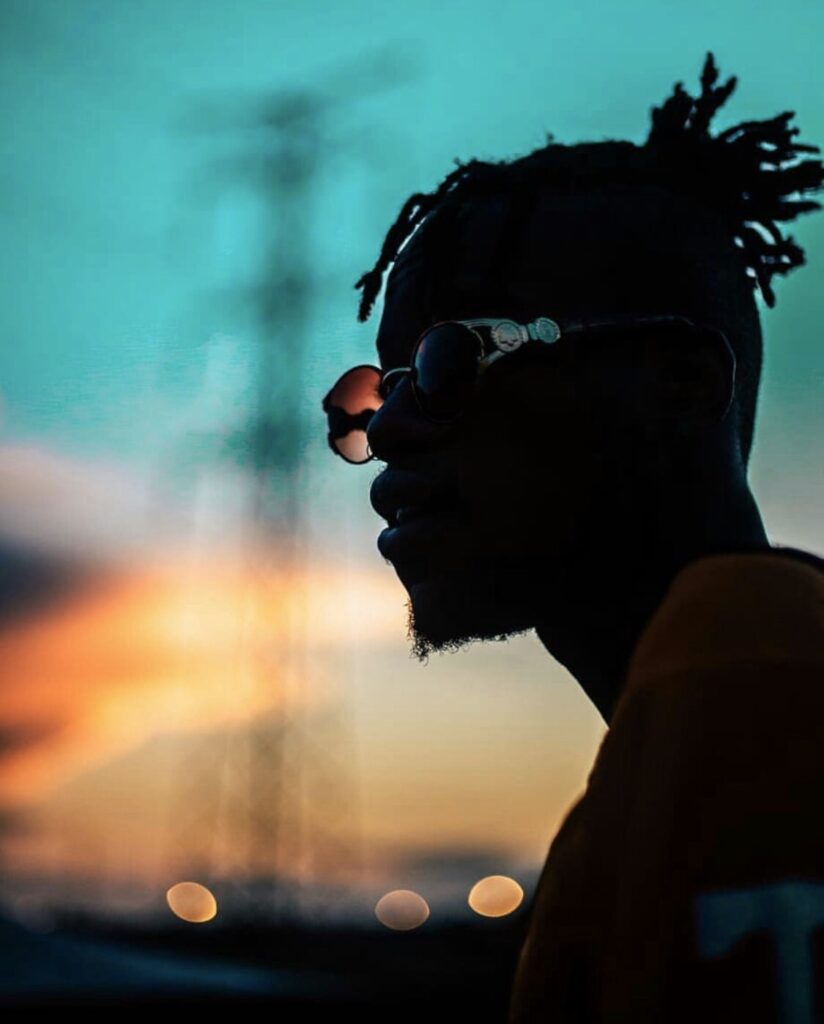 "All my life I was a soldier without knowing it. I always had my ups and downs. In those early days I was driven, but I didn't care about things. But GLURA really impacted my heart, the spirituality first, with the God presence, and then UNITY. Through ART forms – through music – we get to unite and respect one another. We get this chance to respect each others craft, you get to feel the heart of others, to forget about all the other little things"
Throughout Gingers career he's never been motivated to create music from a negative place. With his brothers they've always been about growth. GLURA represents the growth as individuals, collectively as a unit and to assist in the growth of one another.
Ginger has the personality and the charisma of an artist that is capable of conquering the world through music. And through music he hopes that he can give back to his community through the Glura Gang Academy he hopes to one day establish.
---
Stay Connected:
Instagram: Ginger_Nkosi and Glura Gang's page: Glura_Gang
Twitter @GingerOneTime.
Facebook I've got two pages: "Siyabonga Ginger Nkosi" is my artists link and my personal "Ginger Nkosi".
Video and music links can be found on SoundCloud and YouTube: Ginger Nkosi.
Email for bookings is through gingernkosi@gmail.com.
---
BONUS CONTENT