"The Stoney Point of L.I.F.E." Interview w/ Demrick | Crazy Hood Exclusive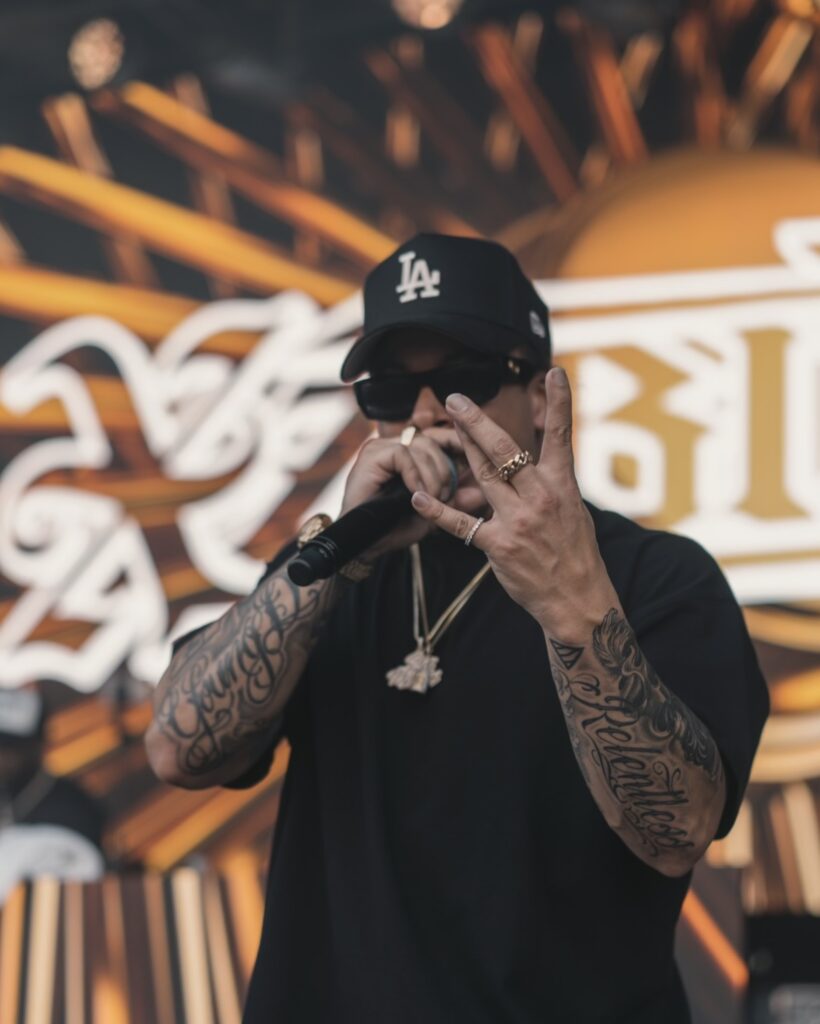 Los Angeles, CA – Recently I had the chance to chop it up with one of Hip-Hop's elite wordsmiths, Demrick. We spoke about fear, happiness, touring and his new songs "L.I.F.E." and "The World Is Mine".
Born in the great state of Washington, Spokane to be exact, Demrick has been creating music since around 2005. From developing his craft to working with Tha Dogg Father himself, Snoop Dogg. Demrick has taken his music to hip-hop's elite level. Respected by most Demrick along with Xzibit and B-Real would go on to form the super group Serial Killers, all while releasing his own projects as well.
While he grew up in Spokane, his professional career actually started in Philly, when he met Kurupt (of Tha Dogg Pound) who would convince him and his group 'Tangled Thoughts' to move to California. The legend convinced him and in 2007 Tangled Thoughts and Kurupt released a collab album called "Philly 2 Cali".
---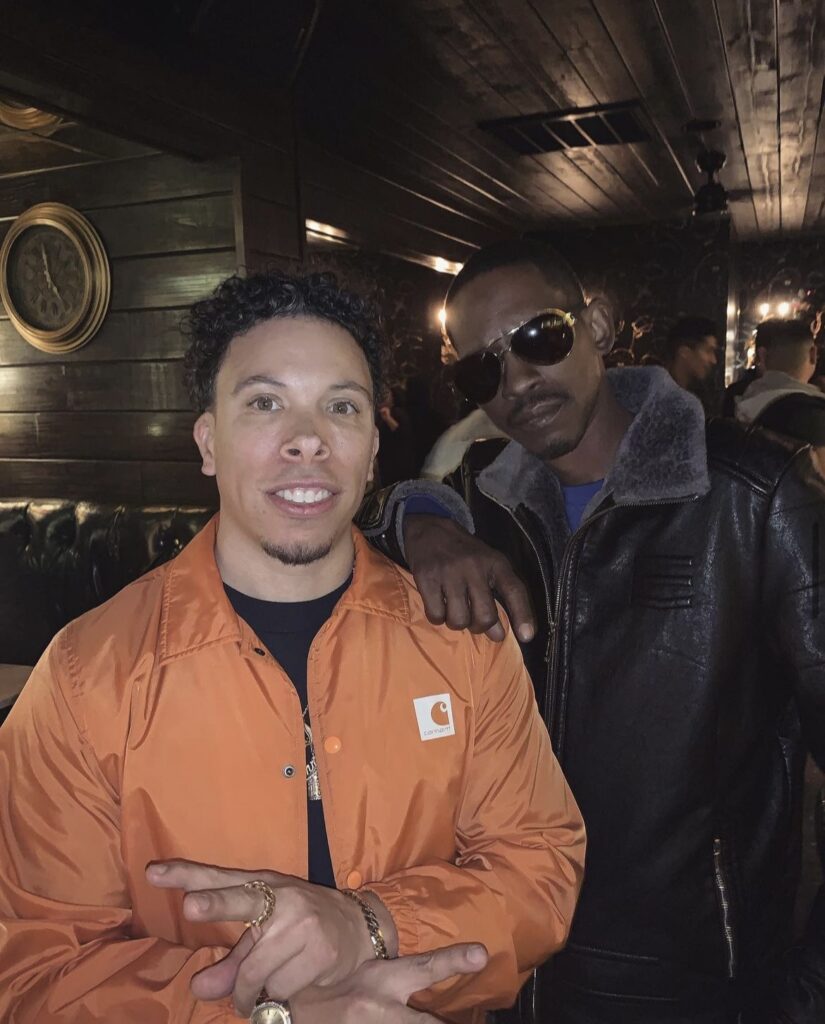 ---
Since that release, Demrick has made a career out of hip-hop and continues to release music, but more importantly, the music he wants to record and release.
As of a week ago, Demrick released his new song "L.I.F.E." which is an acronym to "Living In Fear Everyday".
---
---
Fear… affects everyone differently. But building the courage to overcome 'fear' is something most of us struggle with the most. While some decide to live in fear, Demrick chose the opposite.
"From my experience facing my fears has been through trial and error. It has been the best way to handle it. You start to realize that fear is something that lives in our brain."
---
---
We all have fears, and while those fears may differ, a lot of the time we can relate to each other's fears. And just because our fears differ, it doesn't negate the importance of conquering fear in itself. Because that is the relatable point we must all strive for.
"My biggest fear came in the form of self doubt. Fearing that putting all the effort into chasing my dreams, putting myself out there, wasn't going to work. The fear of falling flat."
"L.I.F.E." or "Living In Fear Everyday" talks about overcoming fear and how fear will always exist within oneself as you grow older. Evolving as a person isn't easy, and the obstacles one faces can be terrifying at times.
---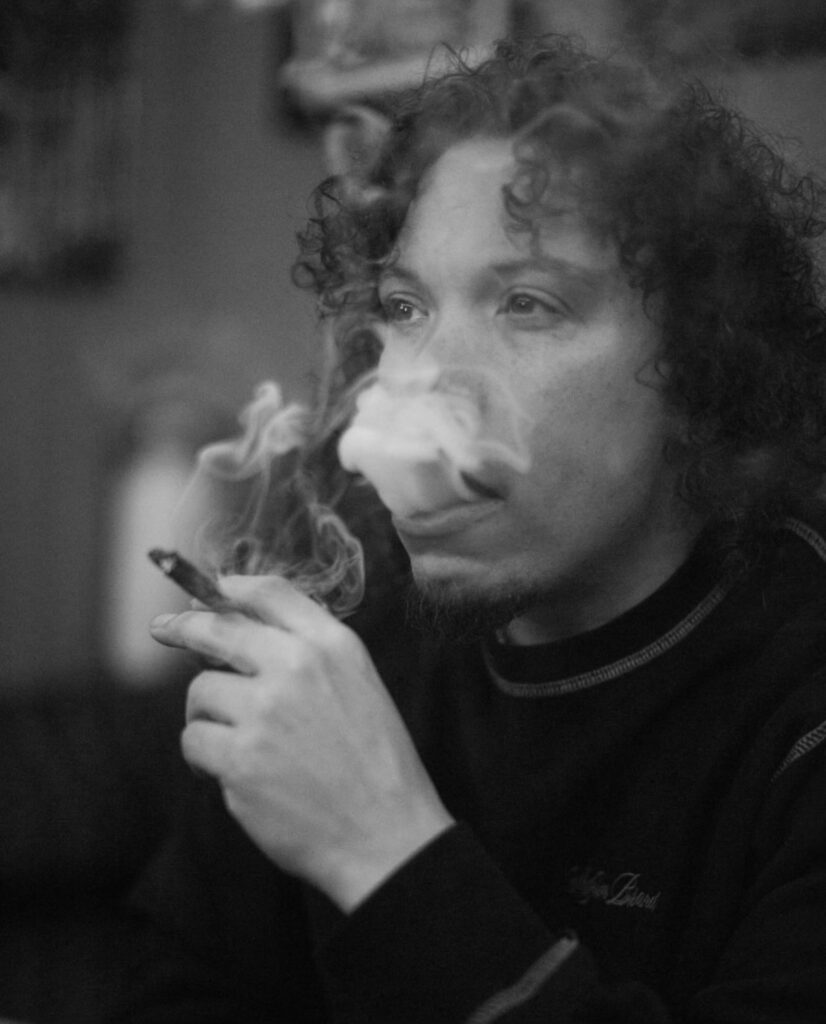 ---
"Everything that I wanted to achieve has been waiting for me on the other side of fear. As you grow older you get new fears and you gotta keep conquering them. It's a daily struggle; some days are better than the others."
---
---
"You gotta know that you're worthy. Have faith that the passion that fuels inside you, leads to something. It's for a reason, you don't just feel that way for no reason."
There's a method to his madness. His recent release "The World Is Mine" gives us a much lighter and feel good energy that balances the vibes on "L.I.F.E.".
"The World Is Mine is a self empowering song. I felt the need to put a feel good song out. I wanted to give people that energy to start the year off right."
The song "The World Is Mine" isn't the first time he's worked with DJ HOPPA. Demrick and Hoppa have collabed on all the "Stoney Point" projects, "Looking Out", "Clouds Above Us" etc. The chemistry between the both of them can be heard on every record.
---
"DJ HOPPA just has that traditional hip hop sound and he is really about the fundamentals of hip hop. I enjoy working with him and I know it's going to bring out that side of me."
Another frequent collaborator that Demrick works with is Dizzy Wright. The both will be going on tour together (which we'll discuss soon). But like DJ HOPPA, there's a special bond between Demrick and Dizzy that you could hear on their records.
"I'm actually with him right now. Haha. We are homies first, it all starts there. That's the chemistry you hear."
---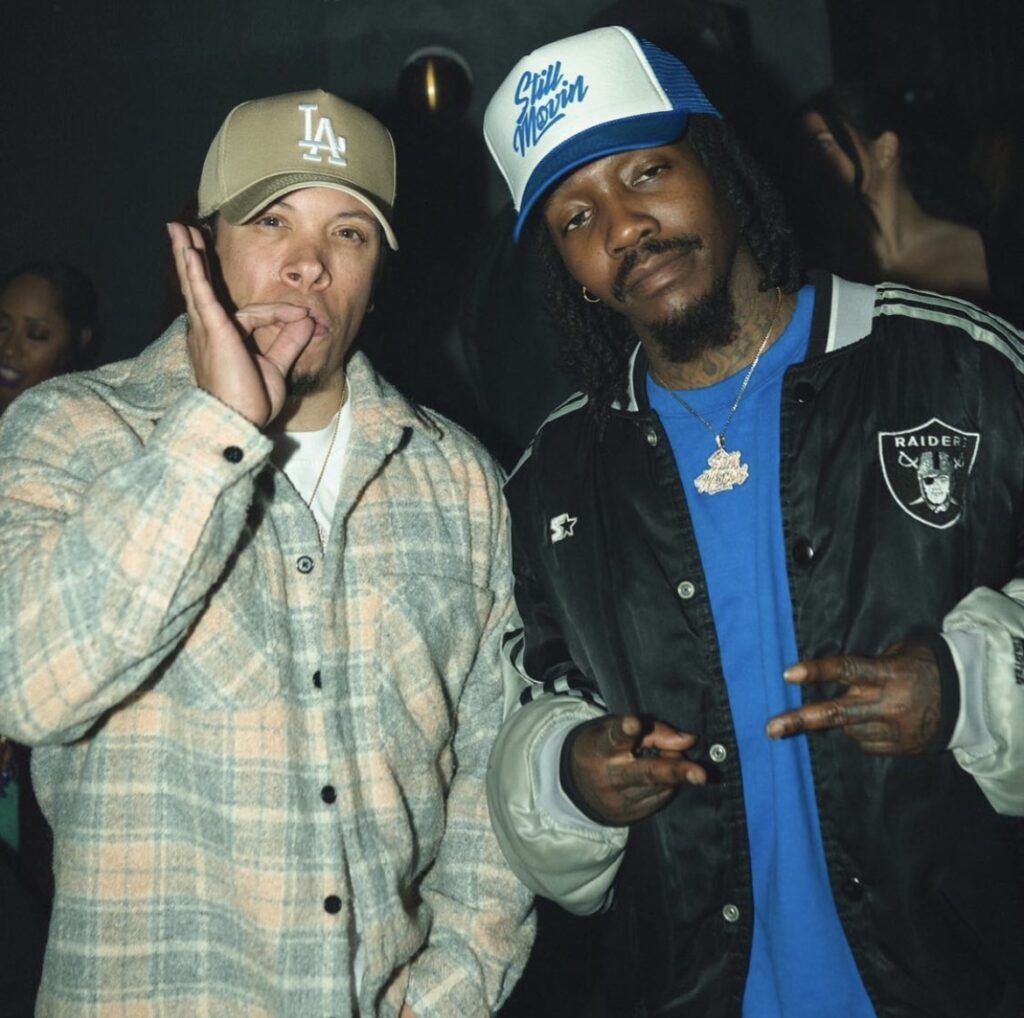 ---
Working with artists like Cypress Hill, Crooked I, Bishop Lamont, The Game, Madchild, Berner, Freeway and many more are true accomplishments in Demrick's career. But an artist doesn't get that opportunity solely based on skill. There are qualities about a person that lead you to those opportunities.
"I think one of my best qualities as an artist is my ability to get the job done and add to the vibe."
And for upcoming artists, Demrick's message is simple..
"My advice would be to share your art. Make it, share it and build from there. Listen to the people, they are going to let you know when you got it right."
---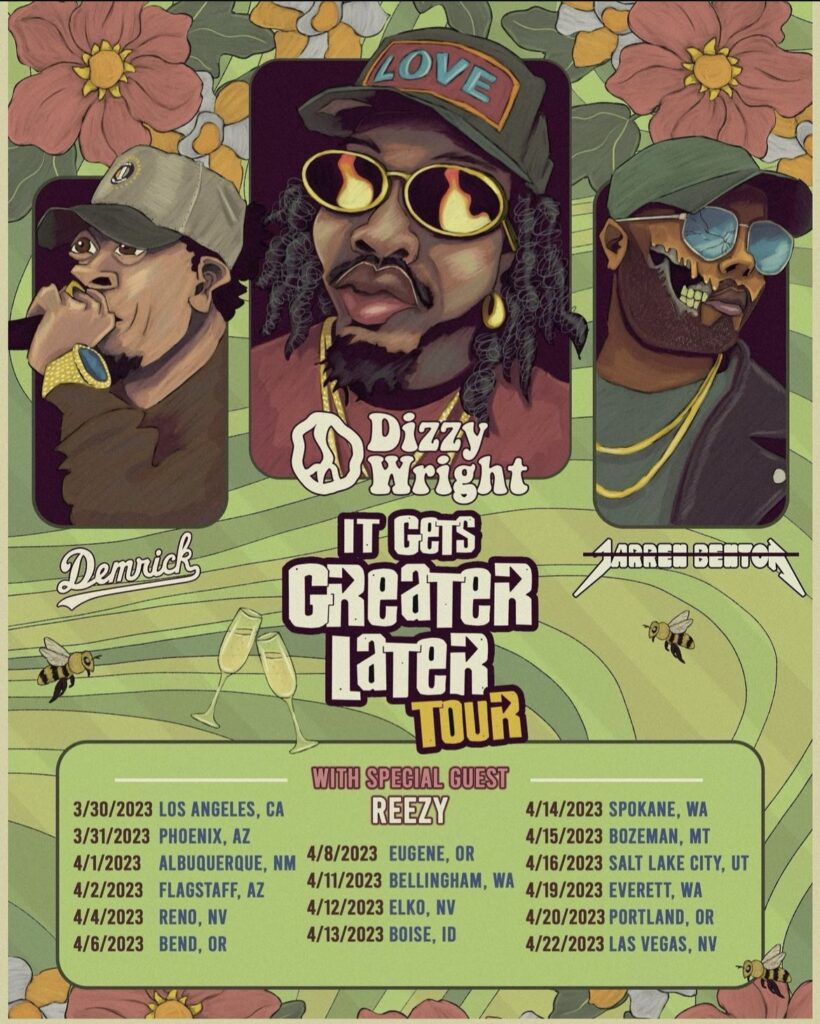 ---
Demrick along with Dizzy Wright, Jarren Benton, and Reezy will be touring the western states on their "It Gets Greater Later Tour". In addition to showcasing new music and traveling to his favorite food spots, Demrick is really looking forward to the experiences that he'll get to live out with his homies and getting a chance to see his fans.
"Meeting the fans is what I'm looking forward to. My favorite is fan interactions, getting artwork made by them tells me how much my music meant to them. Even seeing a tattoo they got is always inspiring."
---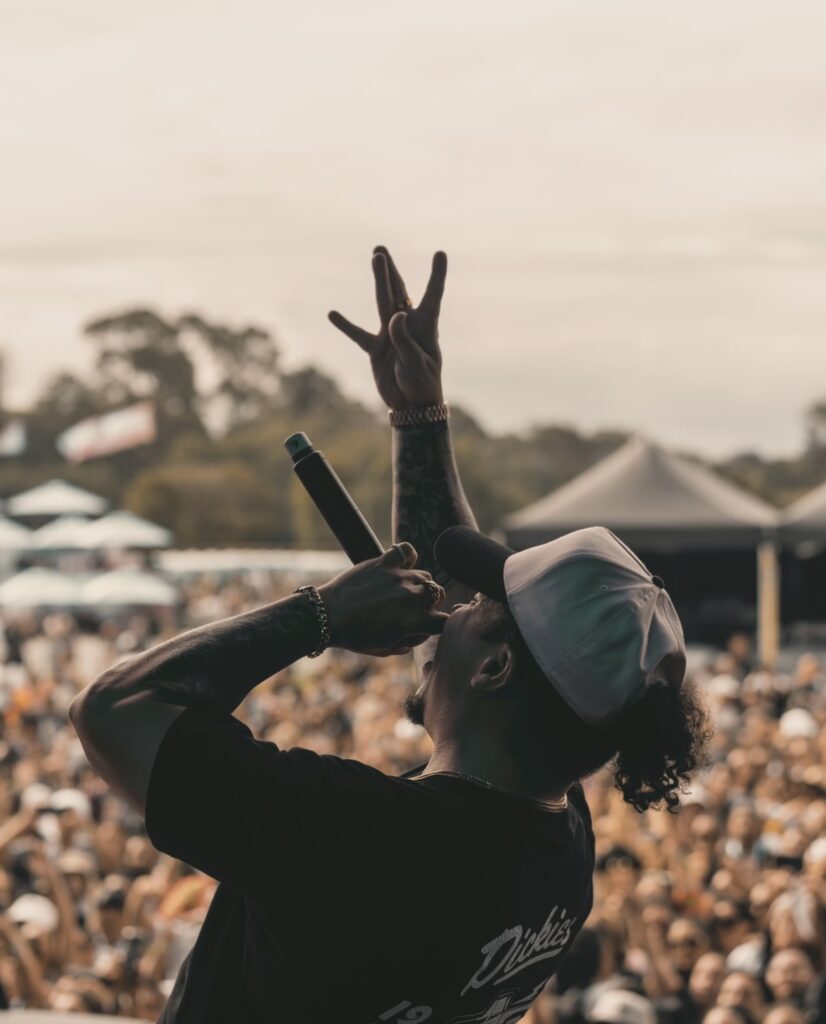 ---
"I really like that this tour heads towards the northwest. That's where I started, I was born in Spokane. Doing shows in that Washington area and all over Oregon, Idaho, Montana, Salt Lake City, all those places feel like home to me. And being able to kick it with the homies, all the guys on the tour we're like family."
"L.I.F.E." and "The World Is Mine" are available now. The tour "It Gets Greater Later" kicks off March 30th 2023 in Los Angeles, CA. You can purchase tickets here!
---
BONUS CONTENT
For more exclusive content, check out my Demrick companion article over at AllGoodOriginal.com
---
---
---
---