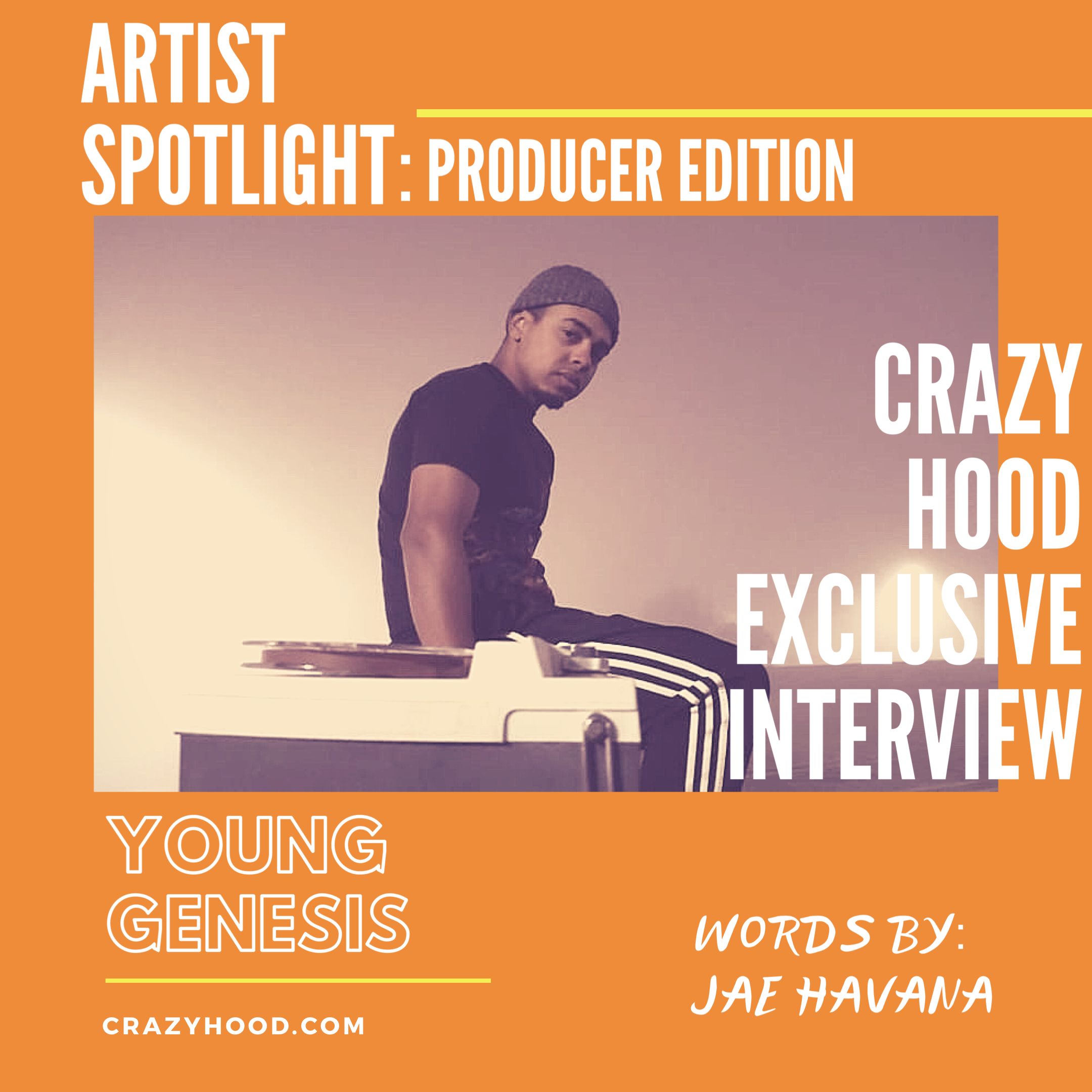 Modesto, CA – Young Genesis is from a small town located in the Central Valley of California. Musically influenced by the sounds of the Bay Area and Los Angeles, CA you would think his production would sound similar. However, to understand the sounds of the young genesis we must learn about his upbringing.
Growing up his Mother was pretty strict on what type of music her son could & couldn't listen to, but for good reason. Early on she understood how much hip-hop was influencing him as a youth and she wanted to make sure these influences followed their Christian beliefs. "My mother was very conscience of the effects of music, on a spiritual level. So she kept me away from a lot of mainstream music." Young Genesis says.
It wasn't until the age of 12 when he got his first hip-hop "concert" experience, well at least the concert feeling. His Uncle took him to see the movie "Like Mike" and at the end of the movie, during the credits, when everybody was getting out of their seats, Young Genesis just sat there… "The drums hit me in such a way and made me feel something I never felt before that time. I didn't know this music existed and that's where everything started for me. That was the first time I heard a hip-hop beat play loudly." At the age of 12, Young Genesis discovered Hip-Hop.
When he first started listening to rap, his Mom would buy him Christian rap albums, which influenced him to become a Christian Rapper. Through this phase the name Young Genesis came to be. "It just randomly popped in my head one day" Young Genesis said. "I thought it sounded cool and it's also a book in the bible which was also cool. As time went on I felt the meaning of the name represents my desire to constantly learn and keep an open mind to new possibilities, ideas and sounds. Because Genesis means beginning or origin, in the beginning of most new ventures we tend to be more open minded than we are when we feel we have already learned enough. I never want to feel I have learned enough, there's always something new to learn."
One of the first albums Young Genesis purchased was "The College Dropout" by Kanye West. Genesis says, "I purchased The College Dropout because I was beginning to get curious about sampling and soulful hip hop production and also because the track "Jesus Walks" helped me convince my mom it was a Christian album."
Around the age of 14, two years after he had started to rap, Young Genesis felt the need to start recording his music. So for Christmas he asked his Mother for recording equipment. His Mother recognized the passion he had developed for music had grown and decided to gift him some recording gear for the Holiday. It was during her trip to a local Guitar Center where his Mother met an employee by the name of Leon. As Leon assisted Genesis' Mom in finding the necessary start up gear, he also offered to help produce music for Young Genesis. "Leon had a full blown studio at his house and when my mom told him that I was trying to record my own music he offered to produce for me." Young Genesis said. "I sat there and watched Leon make my beats from scratch. Eventually I got the courage to give my opinions and input on things. He inspired me to try and make my own beats." Young Genesis used the knowledge he picked up from Leon and started to learn how to produce for himself.
A technique that Young Genesis used as he was developing his production skills, was copying the melody and drum patterns from beats he heard in video games or on the radio. Using this music as inspiration he replayed these beats, and in the process teaching himself about melodies and drum patterns. Eventually developing his own sound, using his own ideas.
"I never want to feel I have learned enough, there's always something new to learn." – Young Genesis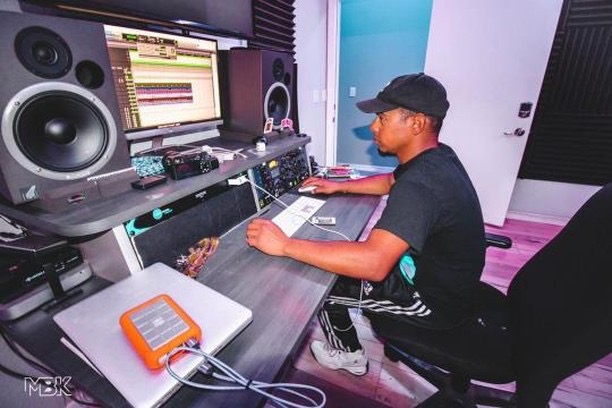 Using the Internet as his resource Young Genesis started using YouTube to discover more musical options "Around the age of 15 all I knew at the time was that I liked Tupac Shakur for his honesty and passion. I became determined to find more options and sounds." Young Genesis said. "As I searched more I can remember two songs that really struck a chord with me. The songs were "The Blast" by Hi-Tek and Talib Kweli and "I Used To Love H.E.R." by Common. This musical soundscape was different from what was playing on the radio. The beats seemed to have a life of their own and moved me in a special way. The drums sounded natural and the instruments sounded live. Come to find out that was all true. That's when I really started studying sampled beats."
Soon after producers like 9th Wonder and J Dilla became musical inspirations to Genesis' production, stating "They both are masters at taking previously recorded music and manipulating it in an entirely different way. Besides the technical side, their beats just feel like they are alive. There's a feeling I get in my chest when I connect with music and both of these guys have that type of production to me."
Although he hasn't learned how play any instruments fluently, he's in the process of learning. Young Genesis has been studying music theory to get a better understanding of scales, chords and chord progressions.
Learning the art of production has taken most of his time, however Young Genesis still enjoys rapping and singing. "I think of music as a snap shot of different moments in my life. When I feel I can't find the words to express how I feel, I lean towards production to capture that moment." Young Genesis continues; "When I feel I got a lot to say I enjoy rapping more. When I dive in and listen to a lot of D'Angelo, Marvin Gaye or Stevie Wonder I always seem to feel the inspiration to sing."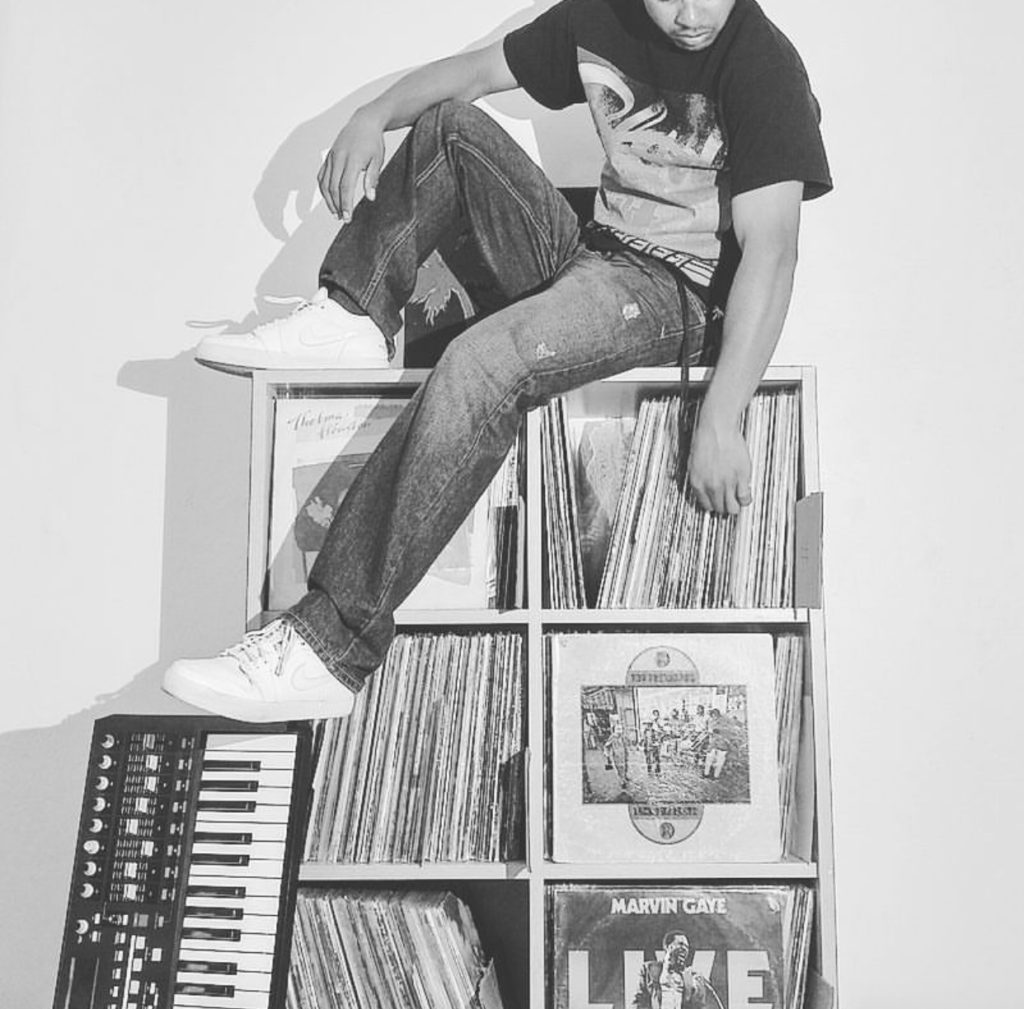 Being a versatile artist like Young Genesis is important. Being able to transition from different types of music and having the ability to rap and sing, help him as a producer. This is something that he's learned by studying the work of legendary producer Pharrell Williams, who's found lots of success in his production work and has been known to spit bars and sing as well. Young Genesis says, "Pharrell has always been so influential to me growing up. I would always try to replicate his beats when I first started out cause they were so dope, yet simple enough for me to understand and comprehend." Young Genesis continues, "I feel like he is still very relevant today and is the perfect blend of old school and new school. He seems to have a lot of musical knowledge and experience with the mindset of an up and comer trying new things, breaking new ground experimenting. He's one of the greats."
"I think of music as a snap shot of different moments in my life. When I feel I can't find the words to express how I feel, I lean towards production to capture that moment." – Young Genesis
Another artist Young Genesis would love to work with is The Weeknd. One of the best songwriters of this generation Young Genesis says; "He writes lyrics that are really truthful. I think he has the ability to create really good melodies and let's not forget he has an amazing voice. It would be interesting to see what would come out of a collab with him."
Not one to give himself a particular sound Young Genesis does realize his gift of producing. He's aware how people gravitate to his style of sampling and how people react towards his sampled beats. "I experiment with different sounds and genres but soulful hip-hop will always be my musical home."
Embracing the role of a producer, working behind scenes with artists to help them find their sound and assist in their development has been something he's enjoyed. It's helped him grow as a producer.
"I don't know where this is leading but I honestly just want my curiosity and passion to continue to grow and run into more like minded people who want to create classic art." – Young Genesis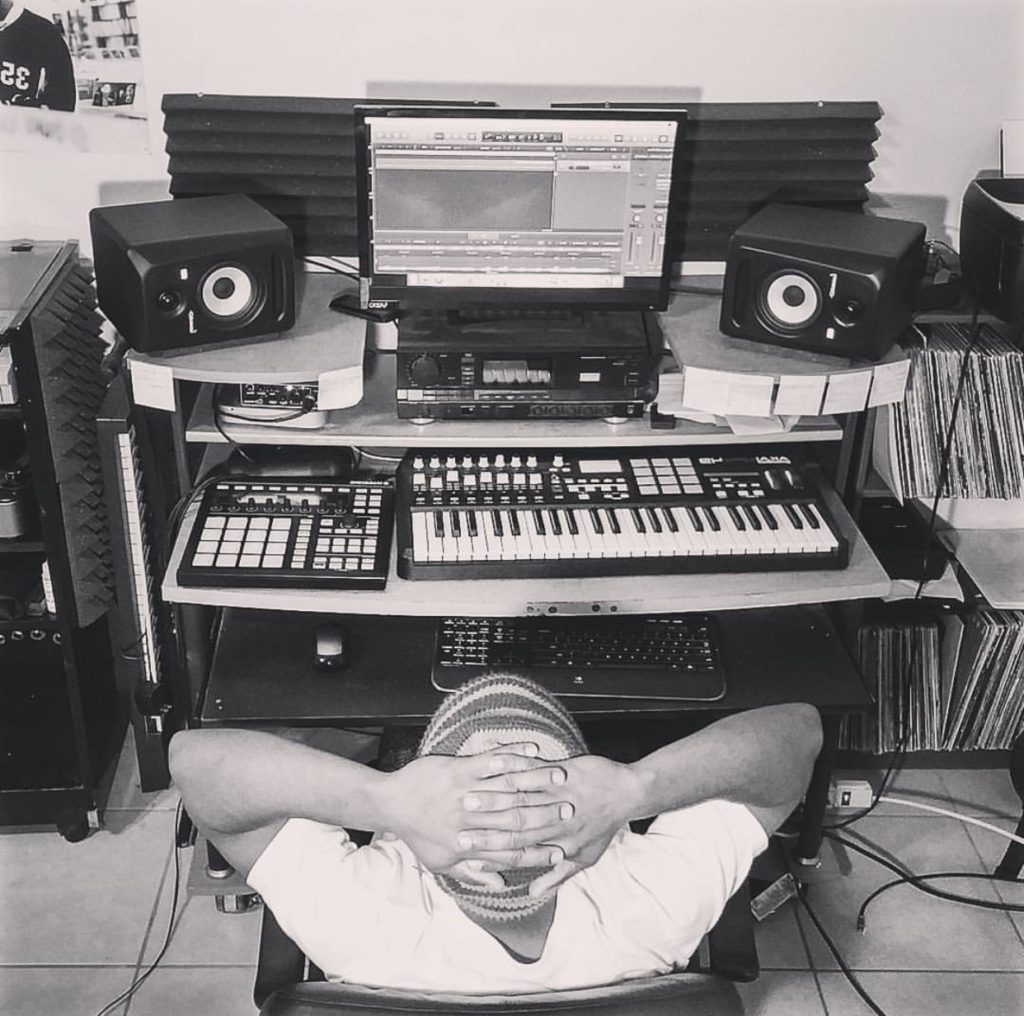 ---
Stay Connected:
Instagram: @YoungGenesis09
Sound Cloud: https://soundcloud.com/young-genesis-beats
Airbit: https://airbit.com/profile/younggenesis
---