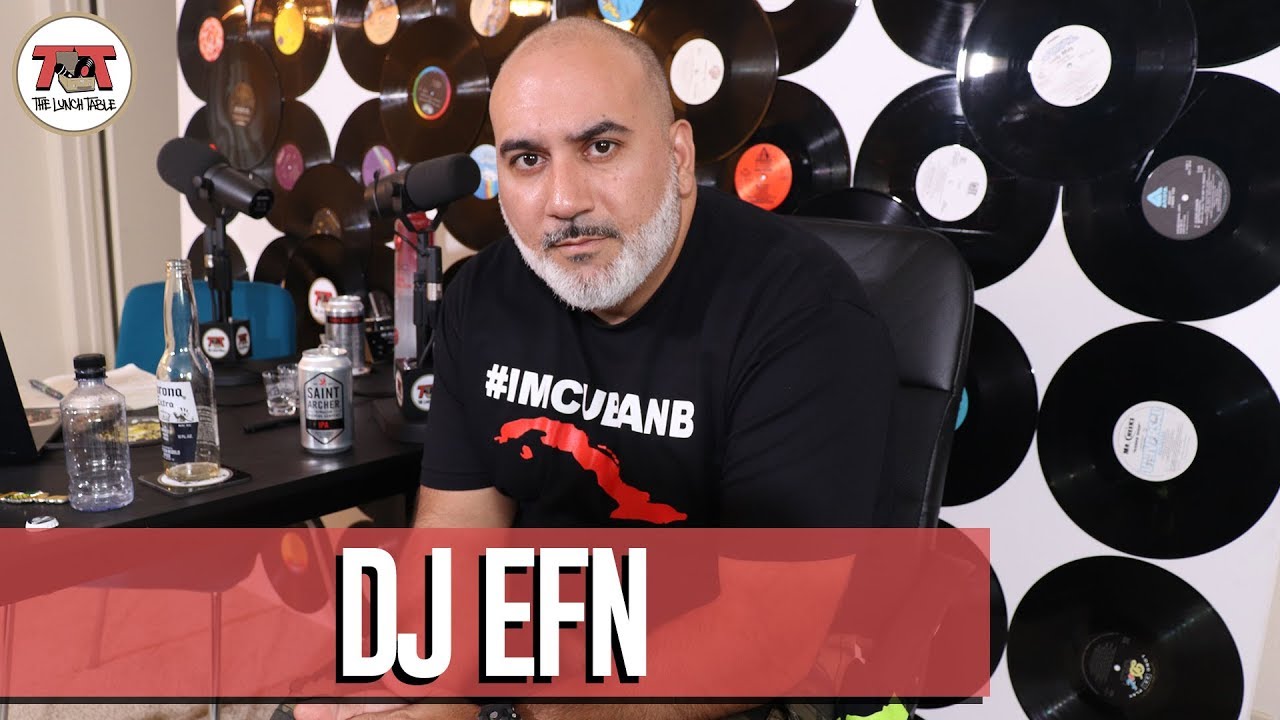 Miami-based DJ EFN is the co-host of Drink Champs (alongside Noreaga), the founder of Crazy Hood Productions, and is a music entrepreneur who's been involved as an A&R consultant, marketer, and artist manager amongst other things.
I sat down with DJ EFN to talk about his 20+ years in hip hop, a breakdown of the cycles he's seen throughout the game, and the current landscape of the genre.
DJ EFN Interview on The Lunch Table – A multimedia platform that shares stories from musicians, entertainers, and entrepreneurs for your knowledge.
PHOTOS BY DRAINFLIX