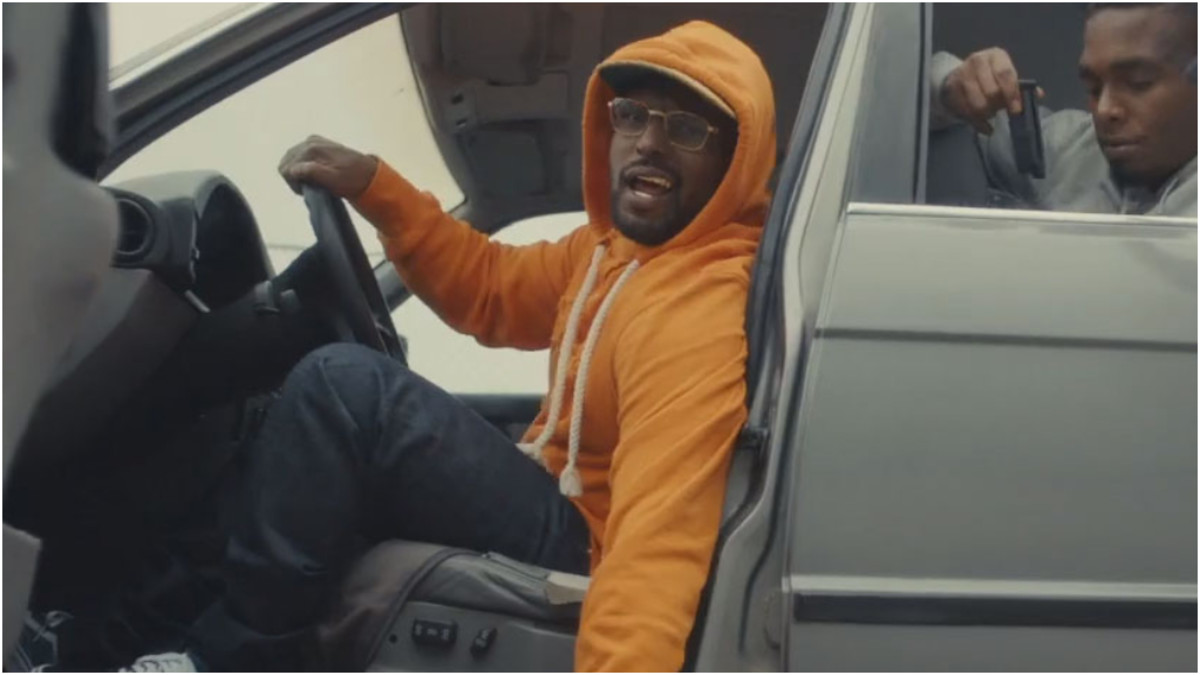 ScHoolboy Q dropped his new single "Numb Numb Juice" .  Music Video Directed by Dave Free (of The Little Homies) & Jack Begert.
The video is filled with lots of gems that hip-hop fans can appreciate. Fans of the movie Belly  will recognize the infamous Banana Scene, when the character Big is standing in front of the bodega (eating a banana) and notices Tommy and Sincere (played by Nas & DMX) pass by in a sedan. Big with a mouth full of a banana says "Might have to drop a dime on them." Tyler The Creator does a hilarious job reenacting this scene in the Numb Numb Juice video.
ScHoolboy Q also reenacts Elon Musk smoking weed during his interview with Joe Rogan on the podcast The Joe Rogan Experience.
And finally not to go unnoticed, ScHoolboy Q recreates the Puffy & Mase scene from the "Mo Money, Mo Problems" video using a cheese grater as the backdrop!
The video does a great job at capturing the energy of the song. I hope you all enjoy it.
Check out the video below: