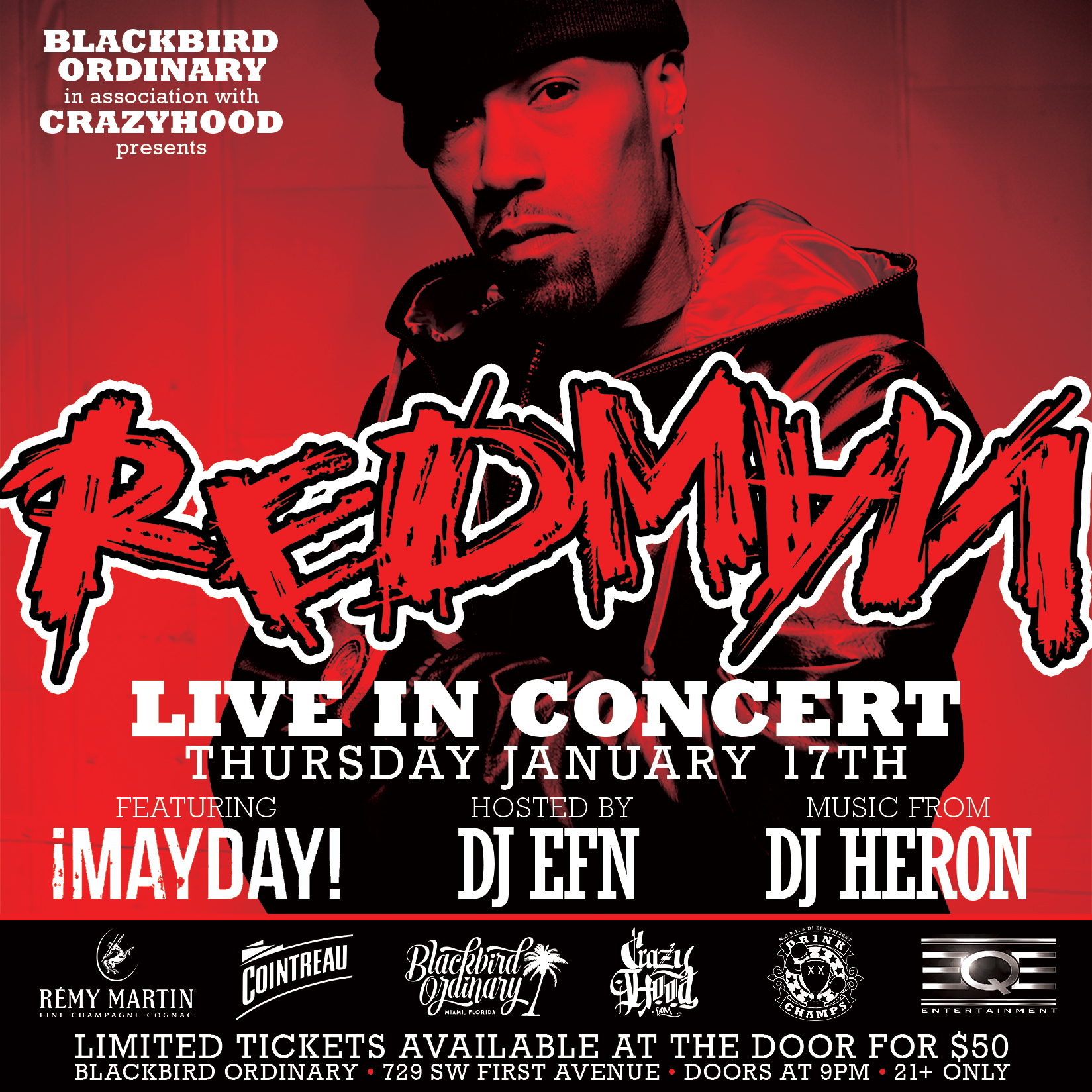 On Thursday January 17th Redman is back at the Blackbird Ordinary in Miami, FL.
Purchase Tickets to the event here.
It's been almost four years since we had the pleasure of hosting Redman at DJ EFN's "Another Time" album release party and it was so epic we had to do it again!!! So grab your tickets before they're sold out! Shout out to our Blackbird Ordinary family for this! This event is hosted by DJ EFN, also in the building, ¡Mayday!, DJ Heron and the Crazy Hood Family.
In celebration of this event check out some of Redman's classic videos.
---