"Realness + Paradise" Interview w/ Cormega | Crazy Hood Exclusive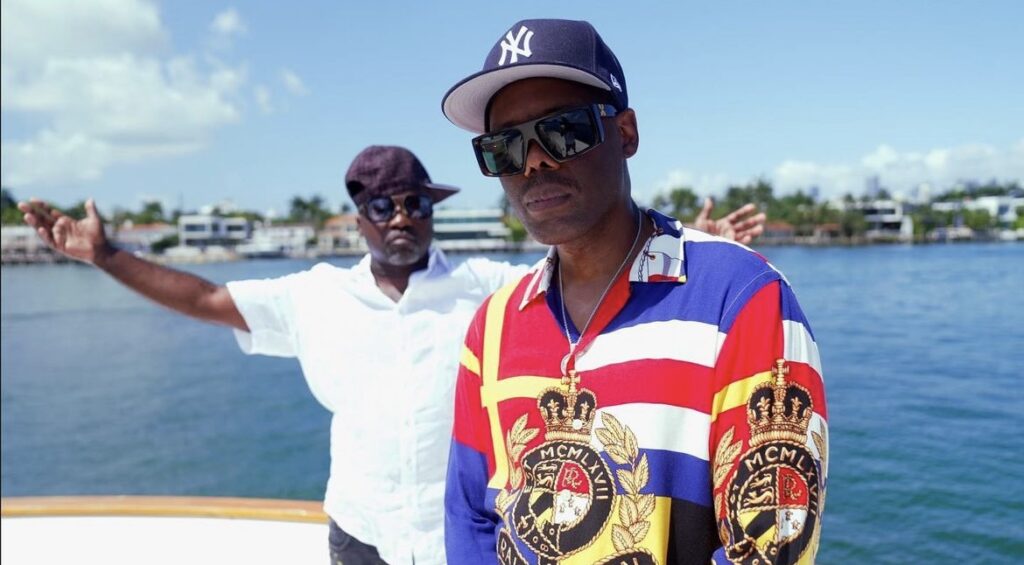 I recently had the opportunity to chop it up with the legendary Cormega! We discussed fashion, hip-hop, his new album Realness II along with his video PARADISE featuring Havoc.
Hip-Hop names have always been interesting to me, because there is always a story behind it. Sometimes those stories are complex but other times they are simple but have a great meaning.
The name 'Cormega' is one of them. 'Cor' is short for his birth name 'Cory' but is also used as a double entendre, as it's defined as the center or most important part of something. The name 'Mega' means 'greatness'.
"When you put it all together, the center of greatness is Cormega". – Cormega

Throughout Mega's career he's been respected for his lyrics, the stories he's shared, and the uniqueness in his voice, along with his flow & delivery. But Mega is also very thoughtful in the production he's used for his songs.
"Production is something I indulge in; it is like a warm bath." Mega continues; "When you take a warm bath you don't care who made it or who produced it or what tub it's in. As long as it's clean and it feels good, that's how I look at music."
---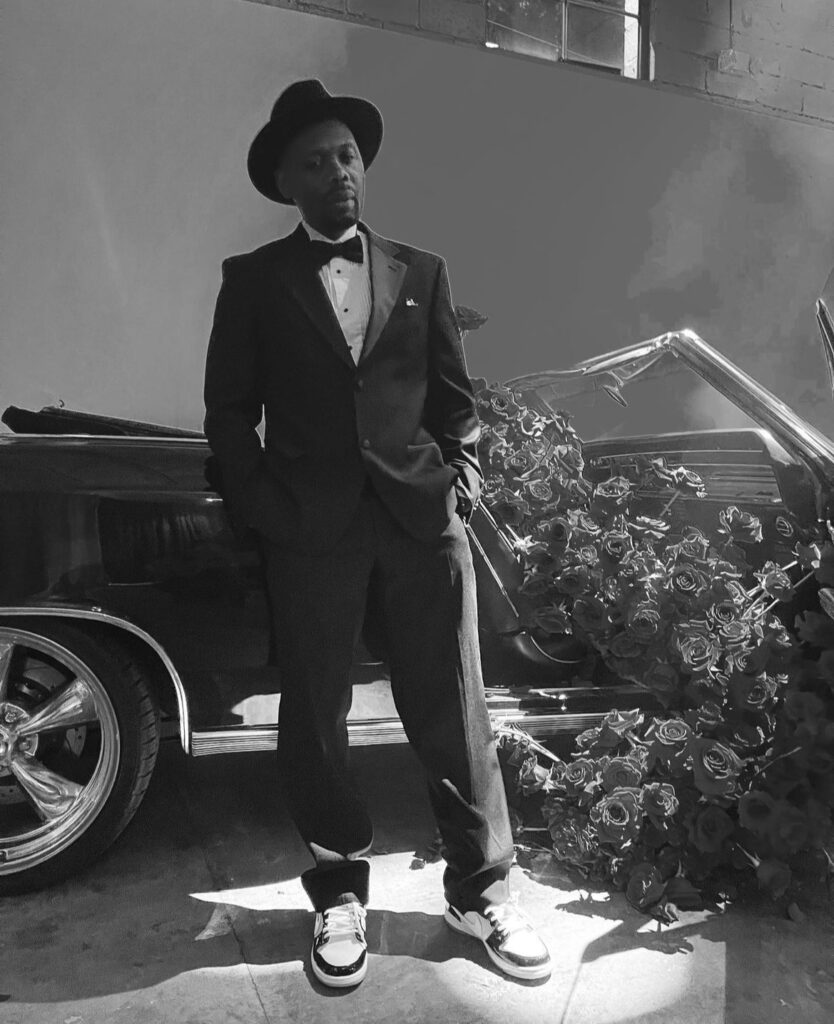 ---
"I think a lot of rappers fail because they don't listen with their ears. Instead, they listen with their eyes." Mega explains; "In other words the name of the person [who is producing the record] is more significant to them, then the actual production. A lot of the times the big name producers fail to deliver. Also, sometimes because of their name it's like you're so happy to have the production because it's such and such.. I've seen that happen a lot."
Speaking with Mega, you understand that his process of selecting production is determined by what makes him feel good, which in turn will reflect in his music with hopes that it will feel good to you [the listener].
"So with me, when I listen to a beat, everything you did before me, means nothing to me. If you are giving me garbage, it doesn't benefit me." Mega continues; "I have a pretty good ear for music and I feel that my fans' ear is compatible with mine."
"Production is something I indulge in; it is like a warm bath… as long as it's clean and it feels good and that's how I look at music." – Cormega
---
---
In his new video "Paradise" Mega connects with long time collaborator Havoc. Whether it's been through solo records or collab songs with Mobb Deep, the chemistry between Mega and Havoc has always been superior.
"Havoc is a good dude. I remember every time I needed Havoc he's been there for me and I'm talking about way before I had an album out." Mega continues; "If you look at my catalog of albums, Havoc is on more 'Cormega' albums than any artist. I appreciate him as a human and it's a mutual respect we have for one another and that's a beautiful thing."
Being a producer and working with many artists can have its challenges! Keeping up with who has what beat can also have its slips up. This happened to be the case with one of Megas beats… "He [Havoc] had to replace a beat of mine because he ended up giving one of my beats to another artist." Cormega explains; "But the beat he gave the artist I didn't really love… So I go to the studio and Havoc is asleep in the studio! I get there and I was a little frustrated because I was thinking to myself 'he is fucking drunk and he didn't do the beat'." Mega continues; "And then when I wake him up he presses a button on the studio console and one of the best fucking beats in my life comes on! It was 'Killaz Theme' and after that shit, I will never ever question how he does shit. If he sleeps then he sleeps…If that is the type of stuff that comes out then let it be."
"I appreciate him [Havoc] as a human and it's a mutual respect we have for one another and that's a beautiful thing." – Cormega
---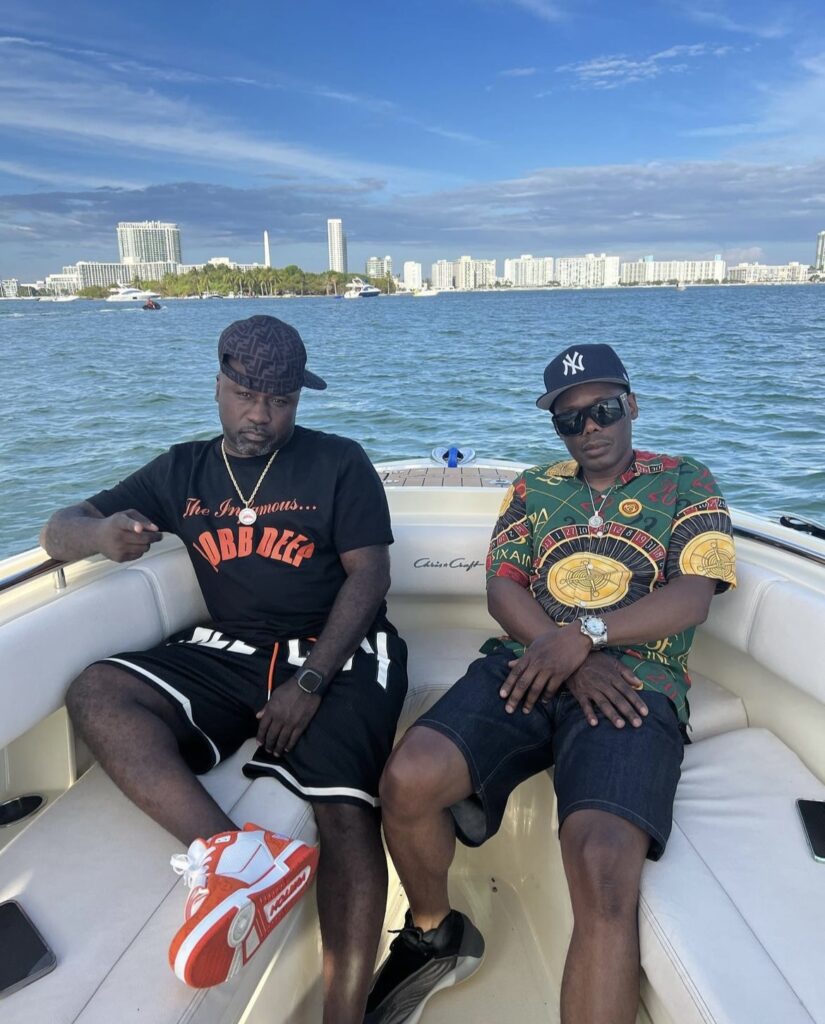 ---
"In the 'Paradise' video it was a beautiful getaway, we both needed it and felt good to bring Havoc." Mega continues; "I could have gone there by myself but I told Havoc 'I want you to come, let's go on this trip and if it looks good we'll film some scenes'." Mega continues; "We got picked up in a jet plane. My man Eric came and took us to his mansion and we stayed on the yacht for 3 days."
"There's always going to be a negative comment. I saw a comment of someone saying 'Mega and Havoc fronting like they are rich'. Criticizing us and I wanted to interject but I decided to let him steward his own misery." Mega continues; "That literally is my friend's yacht. Like I can go on that yacht and do another video, on that same yacht next month if I want, and the guy [in the comments] would be mad again. So that was the most fun that me and Havoc had outside of just chilling."
"Heaven is paradise, that's the real paradise." – Cormega
---
---
In the song 'Paradise' Mega's verse focuses on sharing the importance of keeping things real, and for people not to be captivated by the illusions of luxury. Having this conversation with Mega, I was curious to find out what gems he could share with his fans about keeping things real, living within your means and not being captivated by the illusions of luxury.
Mega's 3 GEMS

"Be appreciative. Because you appreciate whatever your situation is, appreciation opens doors and opens up whole other energy. And when you don't appreciate it, you take for granted things that you do that some other people might not have at all."
"Most of the things you see in videos… you have to understand they call it 'entertainment'. A lot of things you see might not be real. So don't try to keep up with the illusion."
"Your skillset is inferior to your energy and the relationships you built, your character takes you further than your talent. You might see an actor who's not really good, but you see that same actor in so many movies. Same with athletes. The guy who is not as talented, is willing to listen. You might hear a rapper who totally sucks but he has the right relationships. If you are talented and your character is bad, you might as well have no talent."
---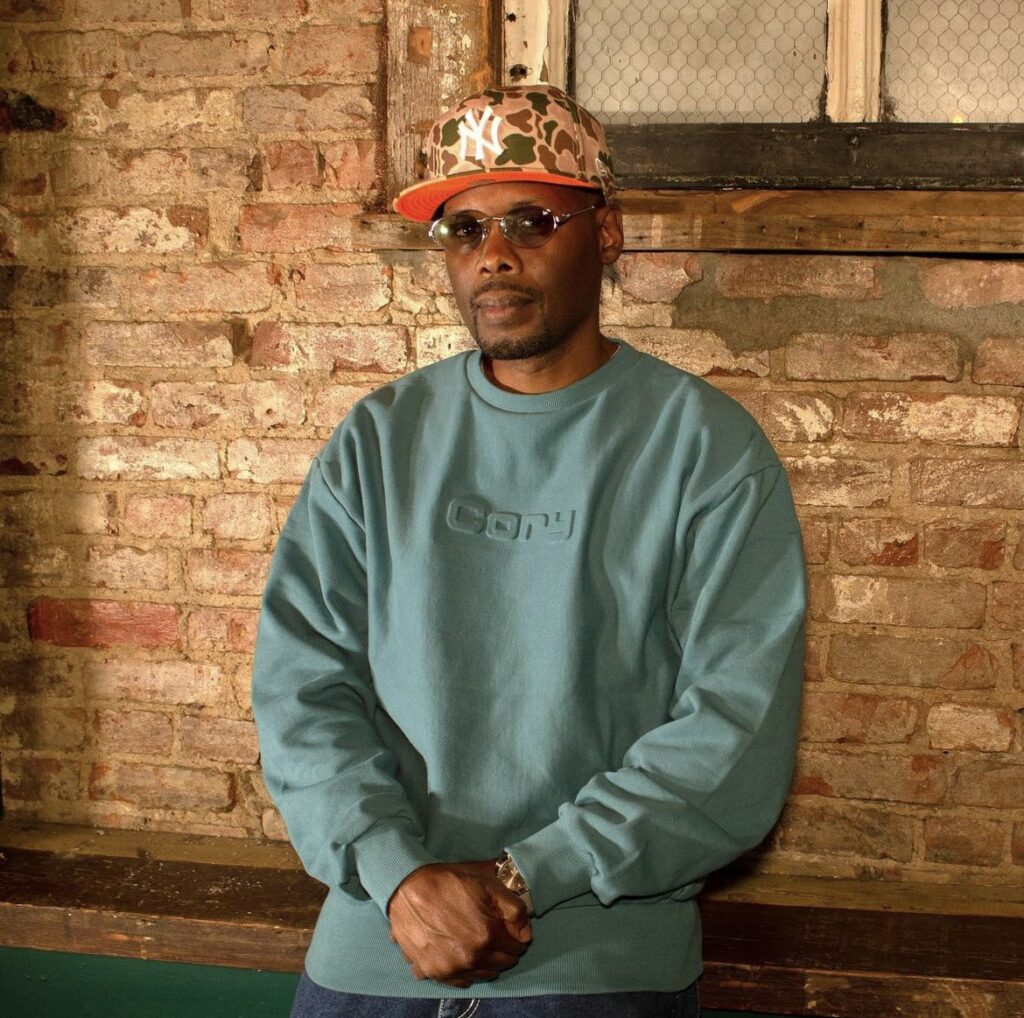 ---
Mega has always embraced fashion whether it's through music, and his videos or collaborating with a fashion brand. His new collection "The Cory Collection" (w/ Privilege New York) is available now and features an embroidered sweater and his own pair of jeans.
"The jeans were inspired by the Carhartt denim and Guess Jeans from back in the day. They were Carpenter style jeans and I wanted to do a combination of the two styles." Mega explains; "The Carpenter type style with double knee pants, combined with the old Guess Jeans carpenter pants. Both of those things reflect me."
"The sweater was inspired by Privilege because of their quality and their uniqueness. They were able to create the perfect embroidered sweater." – Cormega
---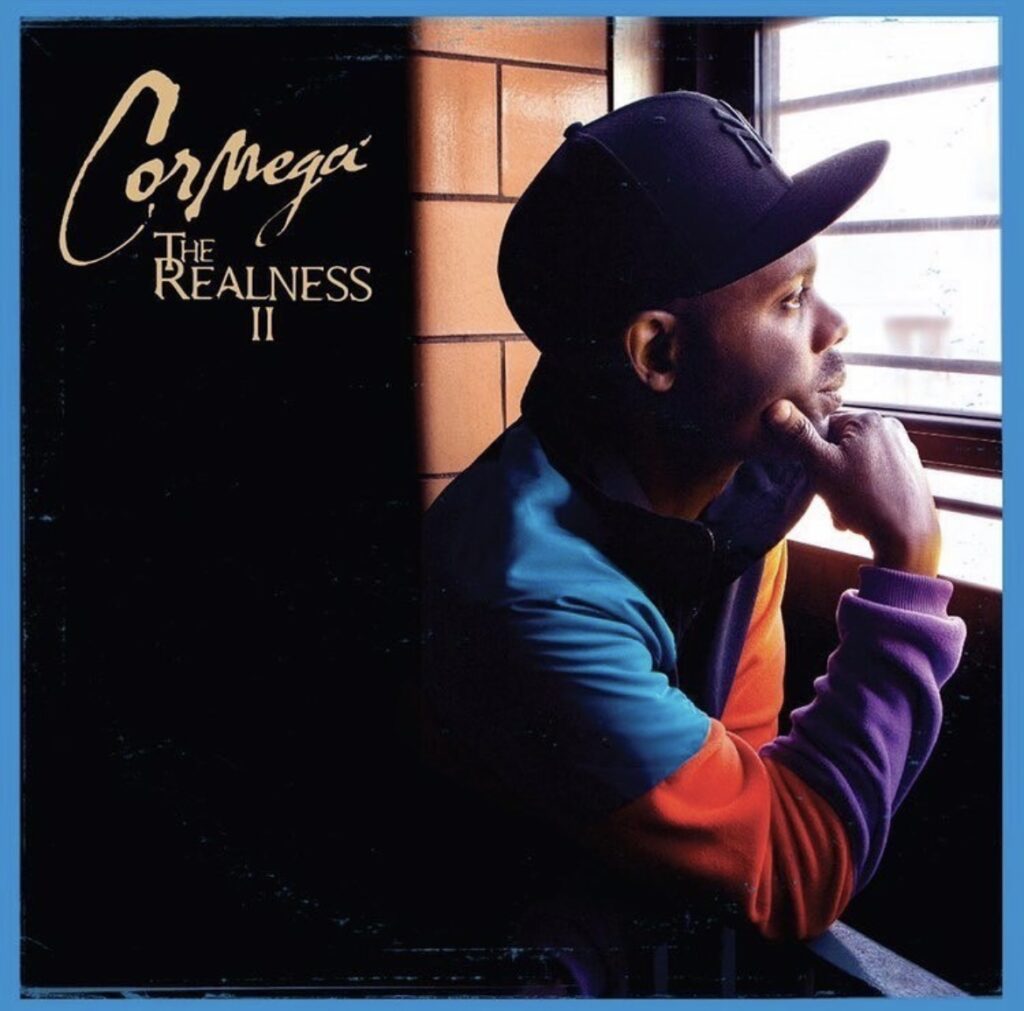 ---
Twenty one years after the release of his debut album. Mega released its sequel with The Realness II. While his debut is such a coveted album, fan expectations are high for its sequel. 
"Fans can expect excellence, growth, and something that intellectuals can enjoy, something that people that are purist to the culture can appreciate." – Cormega
The Realness II is available now on all streaming platforms! Listen to it here!
---
BONUS CONTENT
Cormega – "Life And Rhymes" (Official Music Video)
Cormega shares a modern day view on some of his infamous Queensbridge haunts in the visual for "Life And Rhymes", which he co-directed with director and cinematographer Kenneth Sousie. This song was produced by Large Professor, and appears on Cormega's album The Realness II.
---