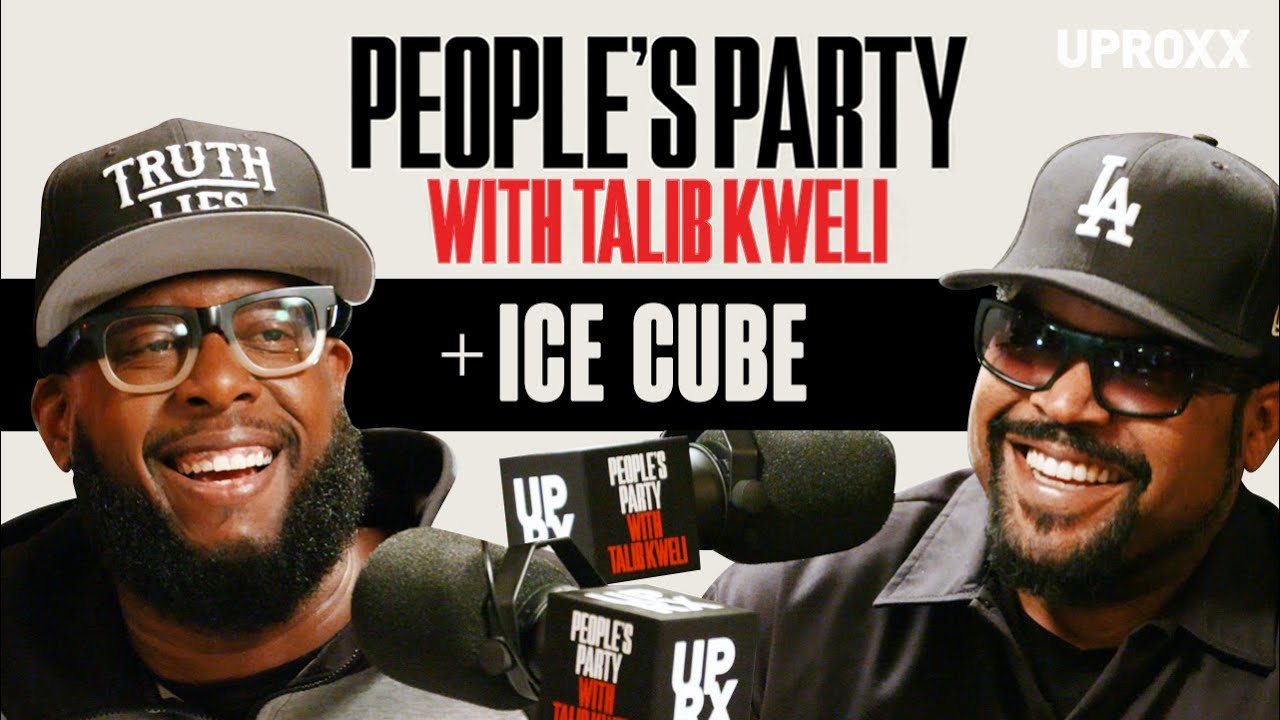 On the 33rd episode of People's Party, Talib Kweli and Jasmin Leigh sit down with rapper, actor, producer, director, writer, sports league founder, and legend among legends — Ice Cube.
The conversation covers a multitude of subjects, covering his growing up with aspirations of playing pro-football, then transitioning to becoming one of the most respected, prolific lyricists of all-time. They discuss the stories behind writing some of his classics like "Boyz N The Hood" and "It Was A Good Day", the BIG3 basketball league he co-founded, and his top 5 emcees that had the most impact on the development of his pen-game.
Later Cube is asked if there is such a thing as a good cop, and they discuss police force gang mentality, and bullying within the department to escape accountability. Cube also sums up why so much of America loves Trump, how he balances family-friendly entertainment, while still maintaining his gangsta-rap persona, and things surrounding making his movies Janky Promoters, as well as the Friday franchise. They also discuss how his group Westside Connection was formed as a response to some of the East Coast backlash to West Coast rap dominance of the airwaves at the time, and reflects on how he feels now about beefs of the past with Common and B-Real of Cypress Hill.