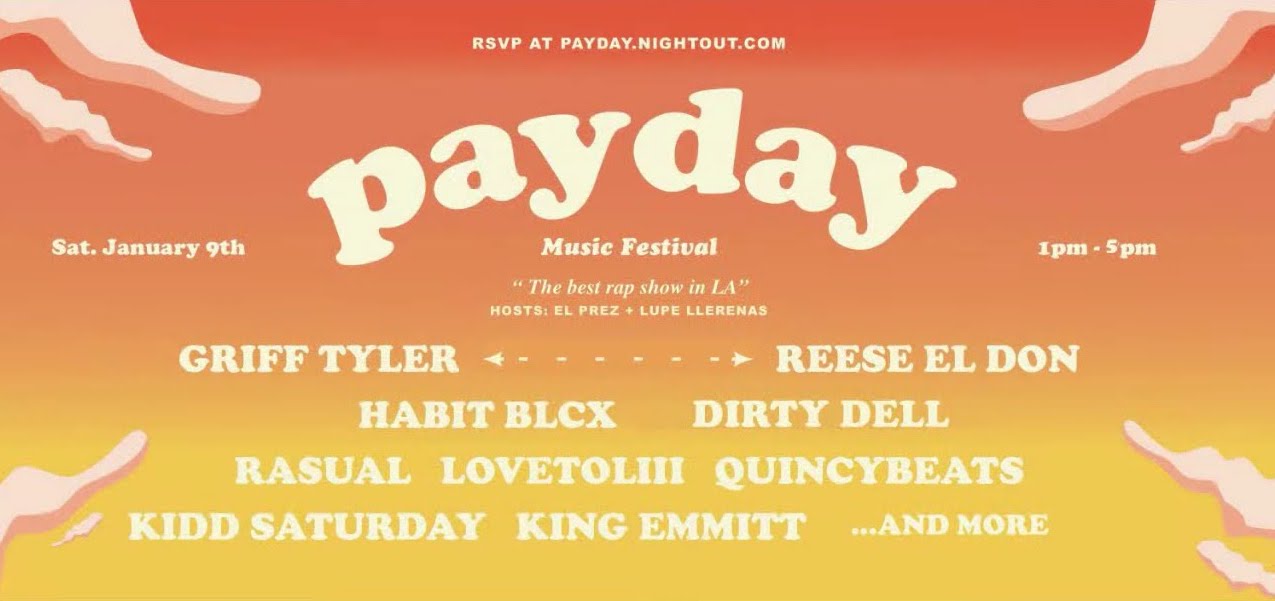 On 01.09.21 PayDay LA Fest broadcasted live! Hosted by EL PREZ (PayDay LA/U$A Records) and Lupe Llerenas (iHeart Radio, Homegrown Radio).
The virtual Hip-Hop music Festival featured artists like Airplane James, Griff Tyler, Xavior , Emmitt Dupree (King Emmitt) and more. The festival was powered by PayDay LA and featured two stages" The PayDay Soundstage" and their remote stage. 
Check out all the dope performances and the entire festival below!