MVP featuring Smoke DZA – "Legalize It" | Crazy Hood Exclusive Interview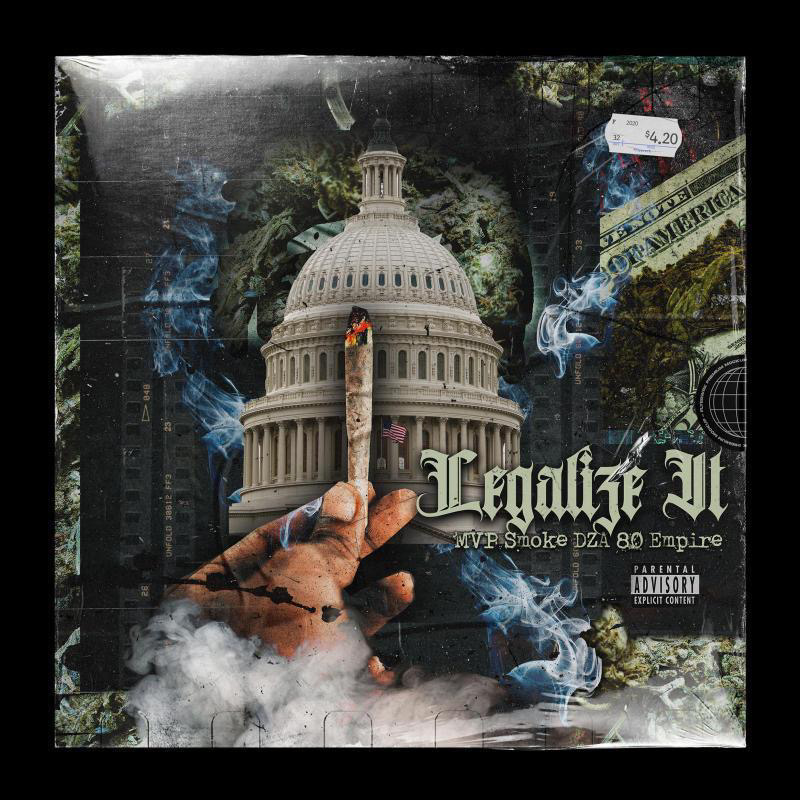 Buffalo, New York – Just hours before MVP hits the ring for this week's WWE Monday Night RAW, I chopped it up with him about Wrestling, Hip-Hop and his new song titled "Legalize It" featuring Smoke DZA and produced by the mighty-mighty, 80 Empire.
I linked with MVP as he grabbed some wings at Kelly's Korner in Buffalo. Known as Buffalo's best hidden gem for wings, Montel Vontavious Porter bka as MVP dropped gems in our interview.
MVP's love for Hip-Hop and Wrestling goes back decades. As a kid growing up in Miami Dade-County, MVP's first taste of hip-hop was when he heard Run- DMC's "Sucka MC's".
"When I was in the 6th grade I heard RUN DMC – 'Sucka MC's for the first time… that inspired me to write my first rhyme! But it was Rakim who became my all time favorite. His style was innovative and he had an all-time cool about him. With Wrestling, there was a wrestler by the name of Sweet Brown Sugar, he wore white trunks, with white boots and a white mask. He had gravity defying leap frogs and drop kicks. He inspired me to become a wrestler!"
---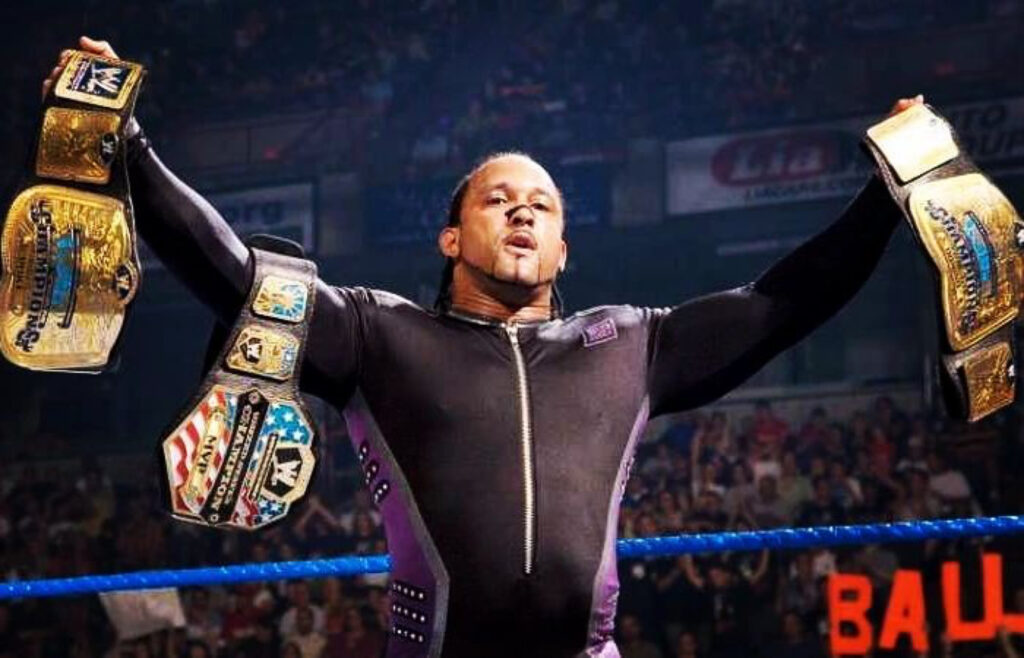 ---
MVP isn't new to making music as he's been releasing music for years! "Music is something I've been doing for fun." MVP continues; "I'm not an aspiring artist. I'm going to make music and put it out for consumption. And hopefully one day, maybe even perform it."
For those of you who were given the "Stone Cold Stunner" or The Undertaker's "Tombstone Piledriver" might have been living in a daze, to realize the connection between hip-hop and wrestling. The connection has always been there, and as of recent Westside Gunn, Wale and Smoke DZA have all come out in support of the WWE and Wrestling in general. The three MC's even collaborated on their song "The Hurt Business" which is named after the team consisting of Bobby Lashley and MVP.
---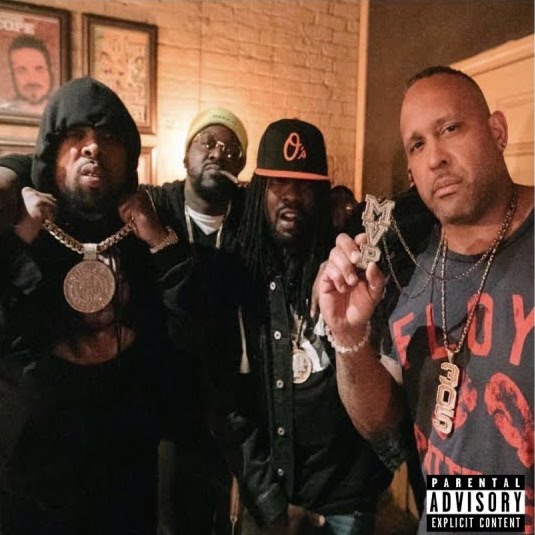 As MVP told me; "Smoke DZA, Westside Gunn and Wale are the biggest wrestling fans in the world of Hip Hop." MVP continues; "I met them at WaleMania. Me, being fans of their music and the three of them being fans of wrestling, we hit it off right away." MVP continues; "Later on when my angle with the WWE and The Hurt Business got really popular, Smoke DZA, Westside Gunn and Wale created the song."
---
Already having that relationship with Smoke DZA from years prior MVP was wondering why he wasn't featured on the song. So he reached out to Smoke DZA directly….
"How you gonna put out a 'Hurt Business' song and not have me on it?!?!?" – MVP
Smoke DZA responded by sending him the beat, MVP recorded a verse and the remix was born!
Already having that comradery with the guys and in particular Smoke DZA, MVP let DZA hear an earlier version of "Legalize It".
"The song was originally on a CD I wrote years ago." MVP continues; I asked DZA what he thought about the song and he liked it and said `let's go to work.'".
Next step, MVP had to find the right producers, so he linked with Multi Platinum selling producers 80 Empire. "We linked over Instagram." 80 Empire continues; "He liked our sound, eventually he phoned us and asked us if we wanted to produce this song idea that he had with Smoke DZA."
"MVP is one of the best promo guys in the business so to hear him drop that fire on the mic is even more incredible" – Lucas (from 80 Empire)

"Working with MVP is dope because we are first and foremost fans of not only his wrestling career but his musical career so we were honored to produce this joint." – Adrian (from 80 Empire)

"We're excited for this song with MVP and Smoke DZA and for more work to come from MVP and 80 Empire." – 80 Empire
---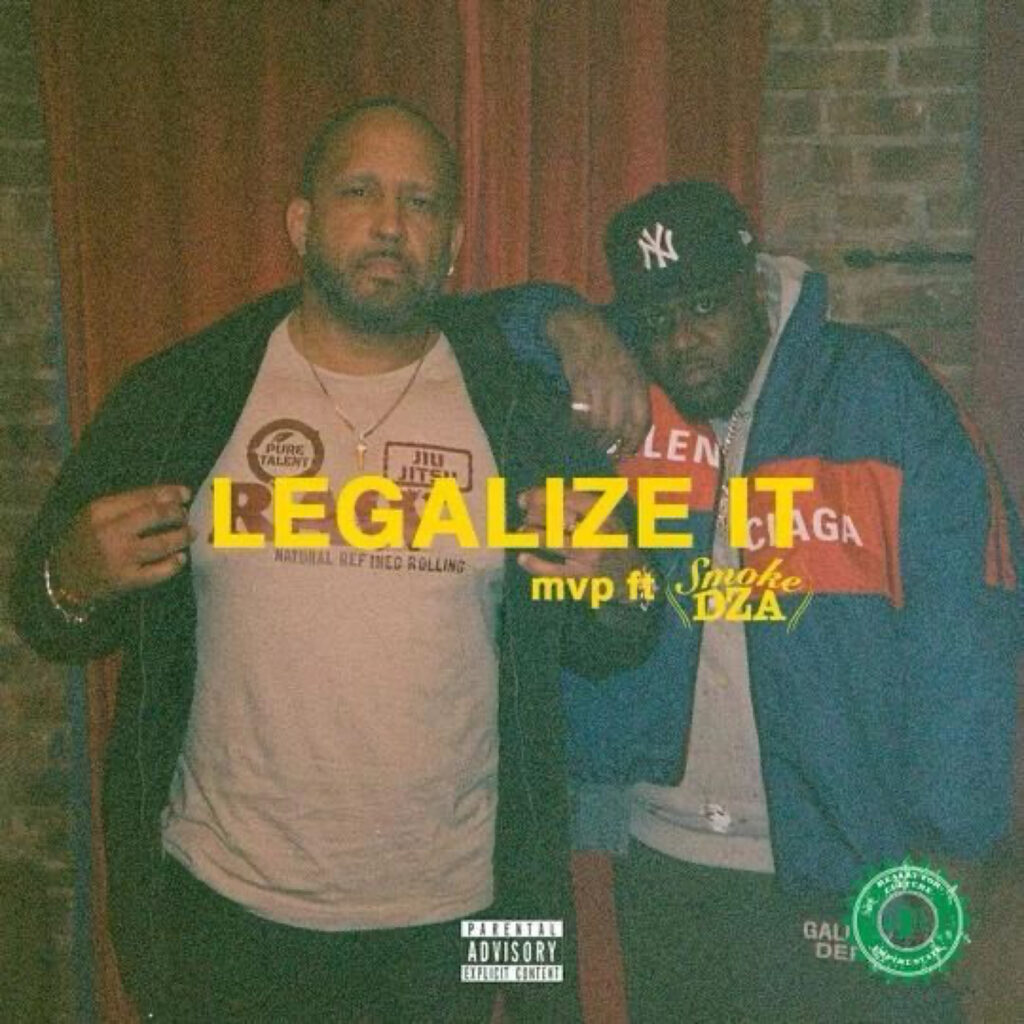 ---
---
Chopping it up with MVP, I was curious to know what his favorite strains were and how beneficial cannabis has been to his life, as a professional Wrestler and Entertainer. 
"At this stage in my life, I enjoy an Indica to help medicate for all the bumps and bruises and a Sativa for when I'm in the studio creating" – MVP

"Growing up we didn't know about Indica or Sativa, we smoked  'Brick Weed' which is trash weed. It wasn't until later when we started smoking that 'Crippy'." – MVP
As an adult, MVP's passion for music continued to evolve. So it was only natural for him to start expressing himself outside of the ring, through rap and writing lyrics. 
An MC like the FLYGOD himself, WestsideGunn has been inspirational to MVP. 
---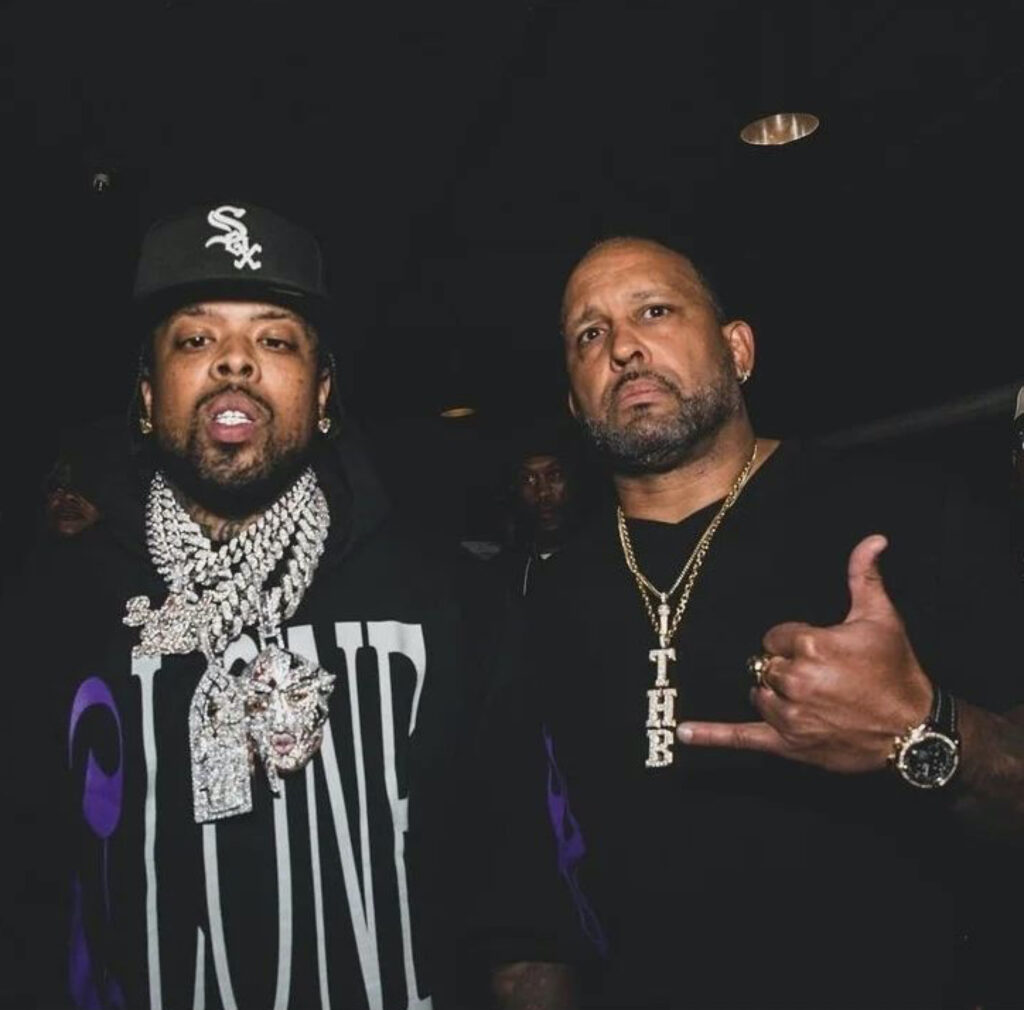 ---
"Westside Gunn inspires me, not just with what he's been able to accomplish with Griselda, and his other businesses but his talent is unmatched." MVP continues; "Watching his moves, I learned a lot. I also have an audience, so I use myself as an anchor, take my wrestling fans and create music they can enjoy. With hopes that one day I can take talented people around me and put them in position to succeed." 
"If you want to be successful, find successful people that do what they do." – MVP
The passing of legendary people like Scott Hall and most recently DJ Kay Slay, always puts life into perspective… When it's all said and done, what do you want to be remembered for? 
MVP had a simple yet powerful answer…
"I would love to be remembered as a good Dad, and a person that overcame obstacles and never forgot who he was." – MPV
MVP continues; "Sure I'll most likely be remembered for my WWE careers, the first half being a championed wrestler and the second half as a successful manager. I would also love to be remembered as someone who is multi-talented and an all around performer and entertainer. I'm from the 305 M.I. Yayo, born and raised in the County of Dade, Jackson Memorial Hospital. I grew up in Opa-locka and lived in Liberty City." 
"I'm as 305 as you can get." – MVP
---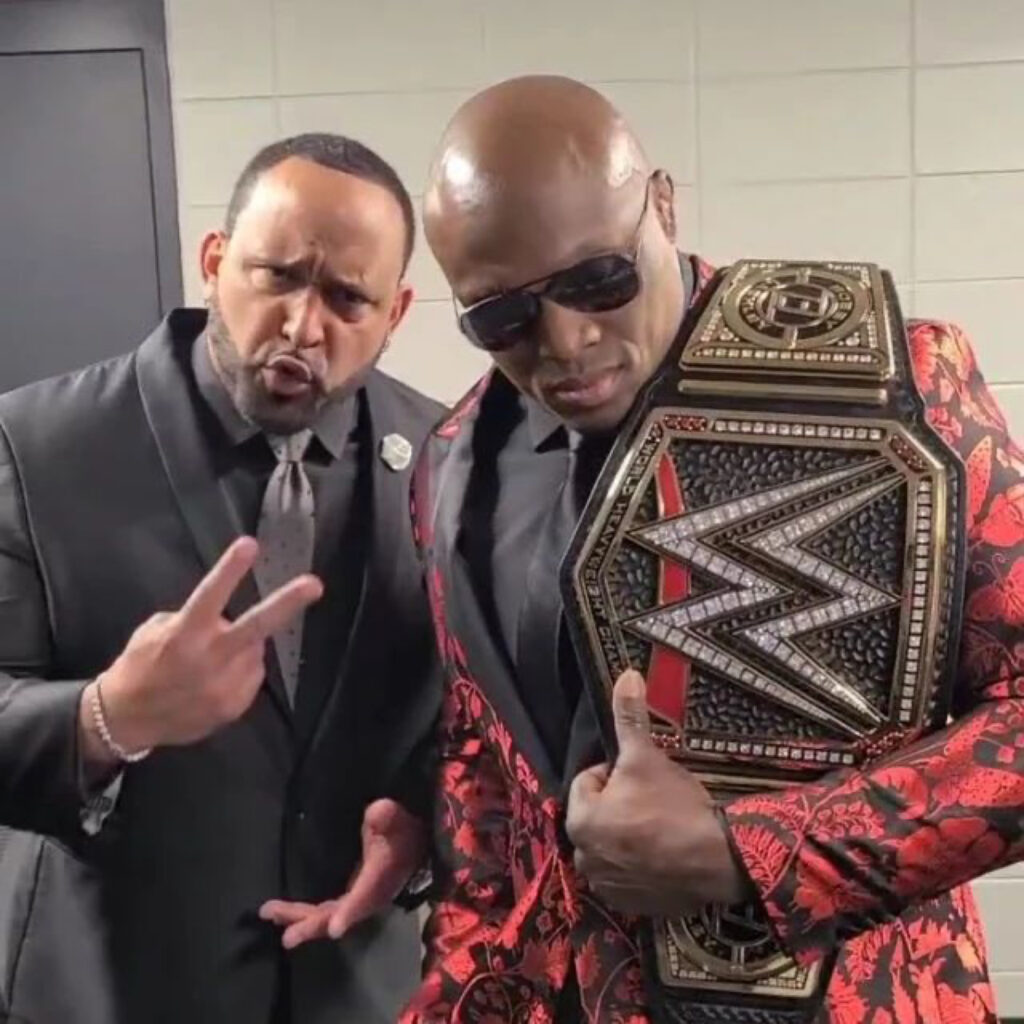 ---
Being a person that's been in the ring with legends like The Undertaker, Ric Flair, Chris Benoit, Kane, Big Show, Triple H (just to name a few). I had to know what he learned throughout those moments in his life and the experiences he lived and still sit with him to this day.
MVP said; "Undertaker used to push me. We'd be going at it for 25-30 mins in a singles match, that's a lot! Undertaker is a monster, and I'm a regular dude. It was a lot of very demanding work, but he used to push me to go the distance. Working hard from start-to-finish, no time off."
"Undertaker told me what we do in the ring is tell stories that get emotional responses from people; the moves are illustrations". – MVP
---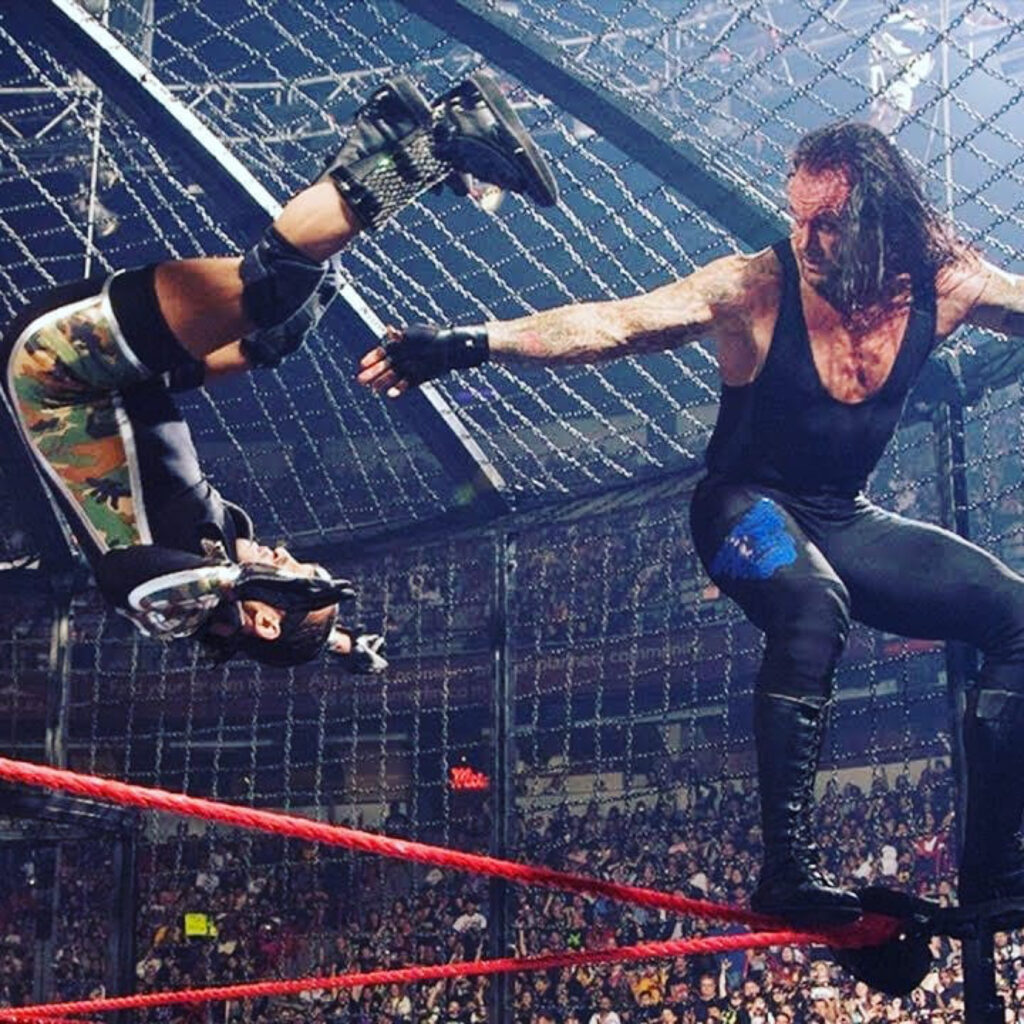 ---
MVP continues; "Chris Benoit (RIP), he was my friend and mentor he was having me do 500 squats a day and doing stadium steps. I had real fights that were easier than some of the matches I had with Benoit."
"Chris once told me don't do this for the money, do it because you love it and the money will come. I always lived by that." – MVP 

"What we do is an art. People don't realize it but it truly is an art" – MVP
MVP is currently working with the WWE on his upcoming EP and be sure to tune in weekly to WWE Monday Night RAW (8pm est).
Hear "Legalize It" by MVP featuring Smoke DZA below! 
---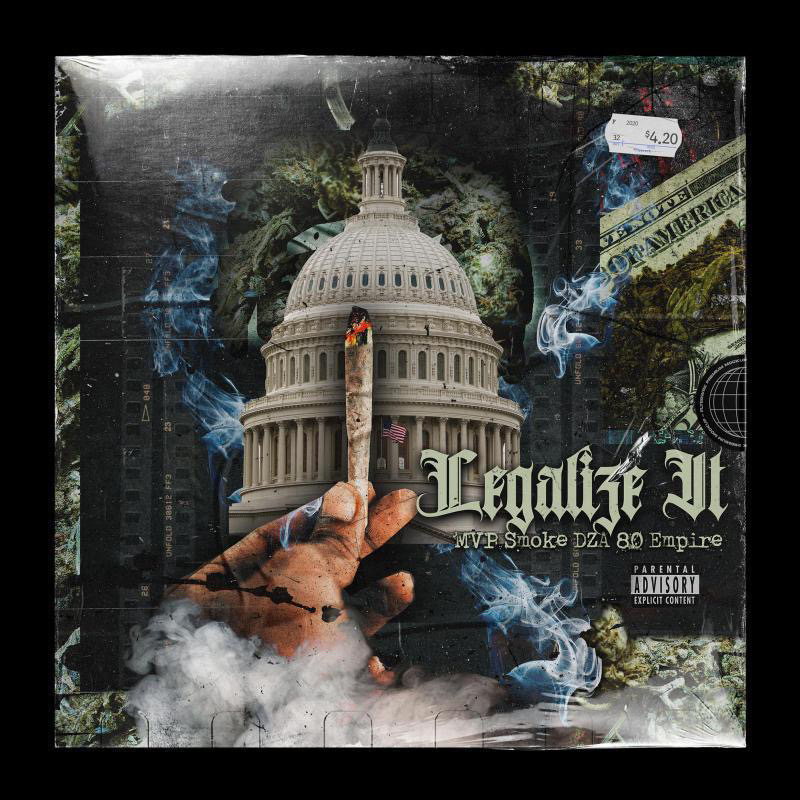 ---