Mixtape Monday's [Breakr Edition] | Artist Showcase & Review w/ DJ EFN (October 2021)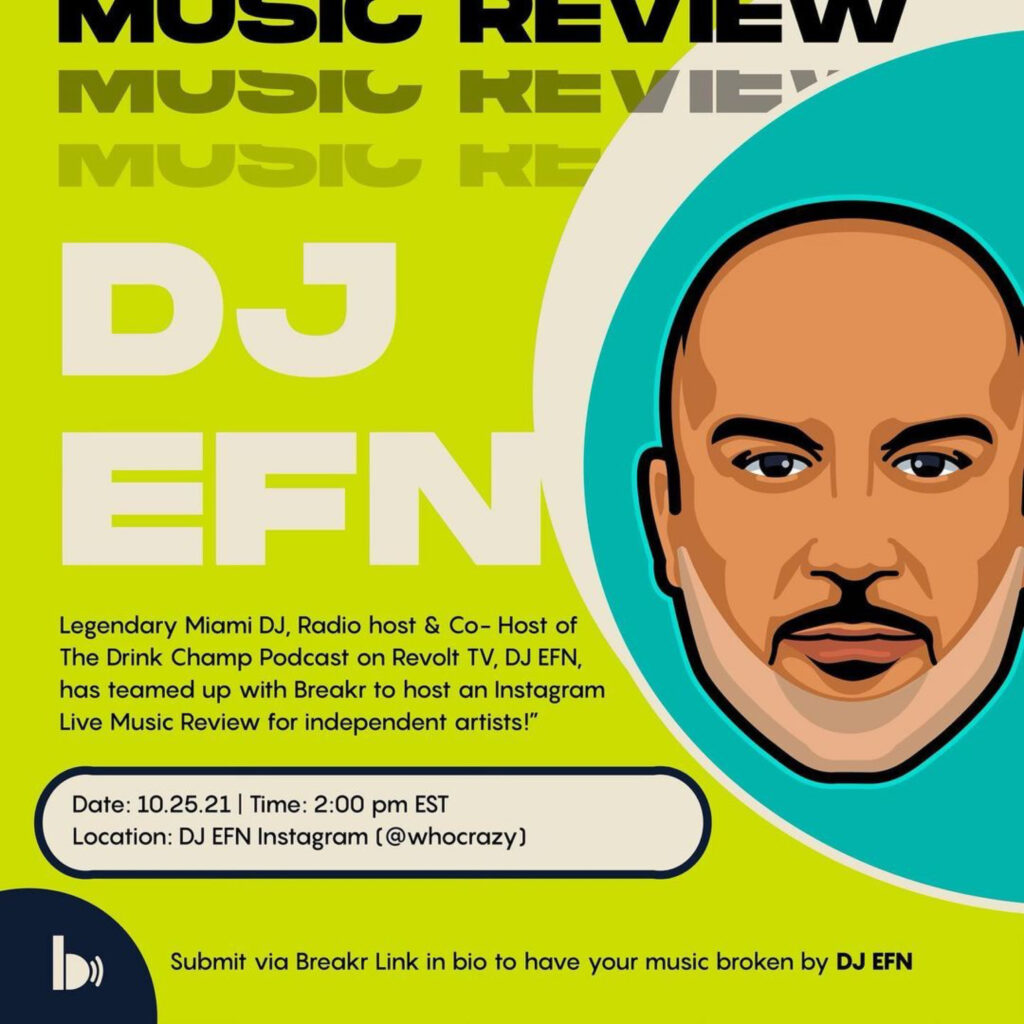 Crazy Hood Productions in association with Breakr are proud to announce "Mixtape Monday's".  This is a series dedicated to featuring independent artists. On Mixtape Monday's we will feature music from a variety of artists, one song each. DJ EFN (co-host & co-creator of Drink Champs) plays and reviews each of these songs live on Instagram. Incase you missed todays stream, check out the talent below! 
Follow us @OfficialCrazyHood, @WhosCrazy, @MusicBreakr for The Next Mixtape Monday!
---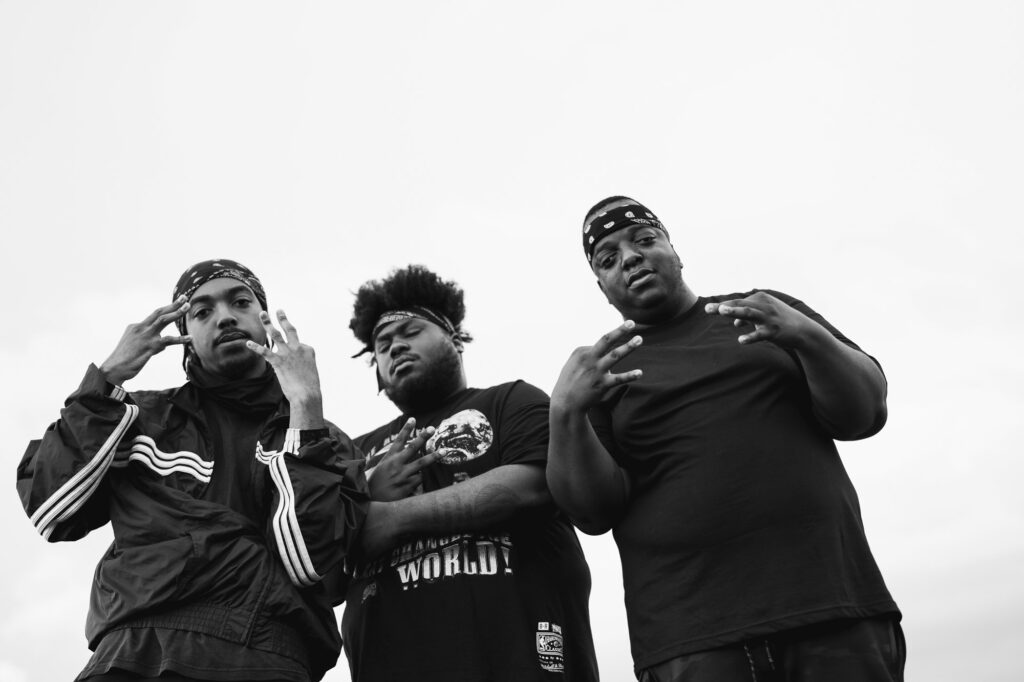 iiiMPERiAL
iiiMPERiAL is a Florida based rap trio consisting of rappers Swerv The Hooligan , Tre Godfella, & Sidney. They are known for their energetic performances, dedication to lyricism , and their individual works. The group meshes it's amped bars with beats and instrumentation from the fourth "i" in iiiMPERiAL, beat maker and friend Forenzik Styles who produced singles "Westside Terror" & "Romeo". The group is currently working on a collaboration project entirely produced by Styles.
Stay connected: IG: @_iiimperial | FB: https://www.facebook.com/iiiMPERiAL
---
---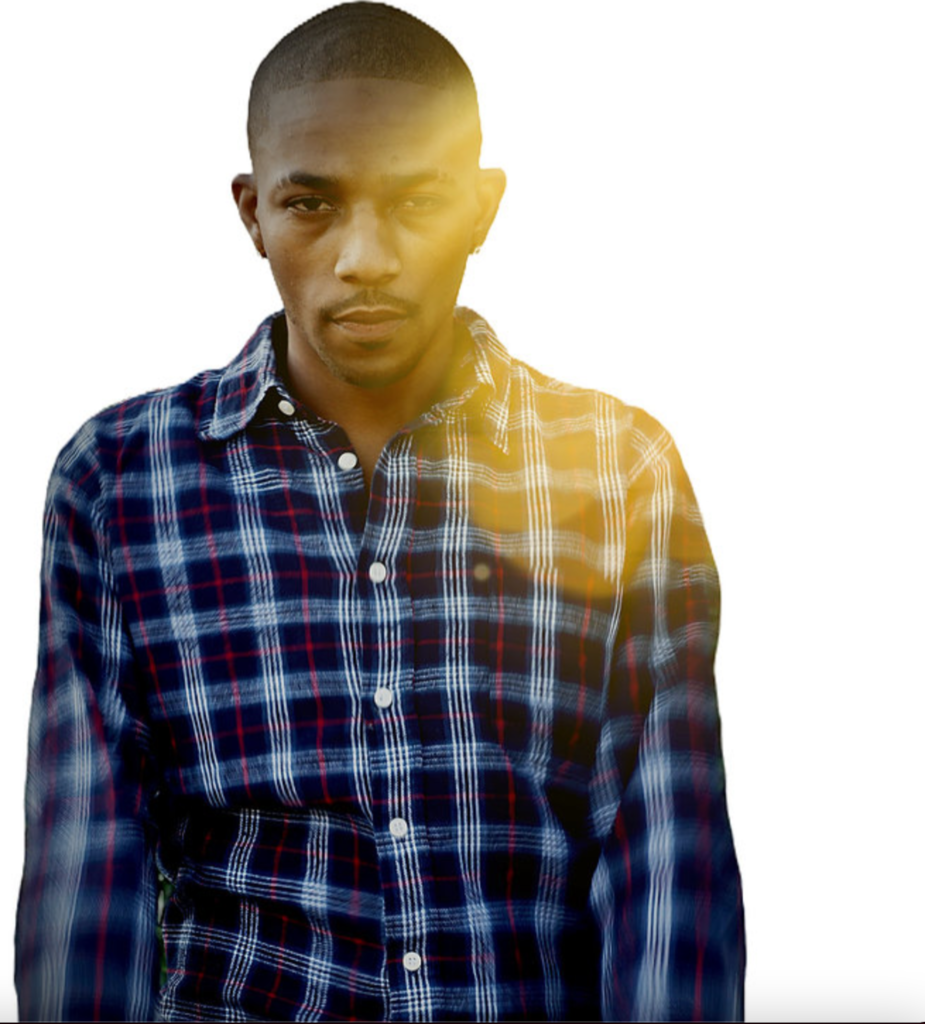 Anthony!
Engulfed in a flame of wild talent; used to be a gritty street kid. Anthony! has honed his brilliant shining combustion and has been forging some Hip Hop heat as of late!
The Los Angeles Film School native abstrusely learned to amuse his musical career as an artist. Anthony! is astonishing in his style and flow, which no holds are barred when it comes to his meaningful artistic ways. Providing a personified conception of cultural shocks and reflexes. His mentally bright inventiveness engages you into his auditory films. He brings you into moments in time with his auditory films- rather future, past or present. He play's the good guy or the bad one- rather the inducement of the project's stimulation surpasses popularity or not. It's his street rap competitiveness that your favorite lyricists need to look out for, because Anthony! has bars.
Often rugged and edgy even when notably clean. There's something about letting the excitement that Anthony! presents through his unique voice thrive, as he rides and demolishes some of hip hop fans favorite type of instrumentals.
Let Anthony! tell it, and he probably wouldn't break character. Born June, 13th, he derives from the social pressures and economic hardships from within some of Southern California's most possessed communities. Immersed in a multitude of momentous experiences, things in a small part of California are now going to become excitingly subtle, obscure and murky, with the release of Anthony!'s Somethings Wrong!
Stay Connected: IG – @anthonysoprano__
---
---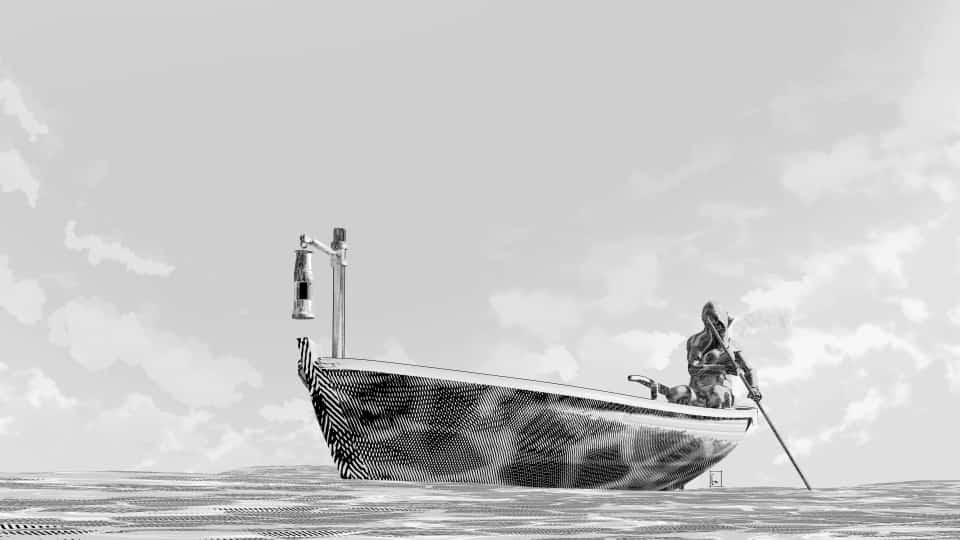 King Mizo
Rising Toronto rapper, producer and founder of Guerrilla Music, King Mizo unveils his anticipated new single "Waiting (ft. Kendal Thompson)" and the accompanying music video via YouTube. Featured on his critically acclaimed album "King Mizo," the introspective and heartfelt song is pure food for thought, a true artistic literary collection of life experience, woven in a smooth tapestry of eloquently written poetic words, layered in wisdom that can only be gained from surviving the long winding bitter sweet emotional roller coaster of life.
Released via his indie label Guerilla Music, King Mizo's full-length album and new single are now available on Spotify and all online retailers including iTunes, Apple Music, Amazon, and Deezer. His label has proven to be a positive outlet for great music with fans responding to the music videos and song releases overwhelmingly.
---
---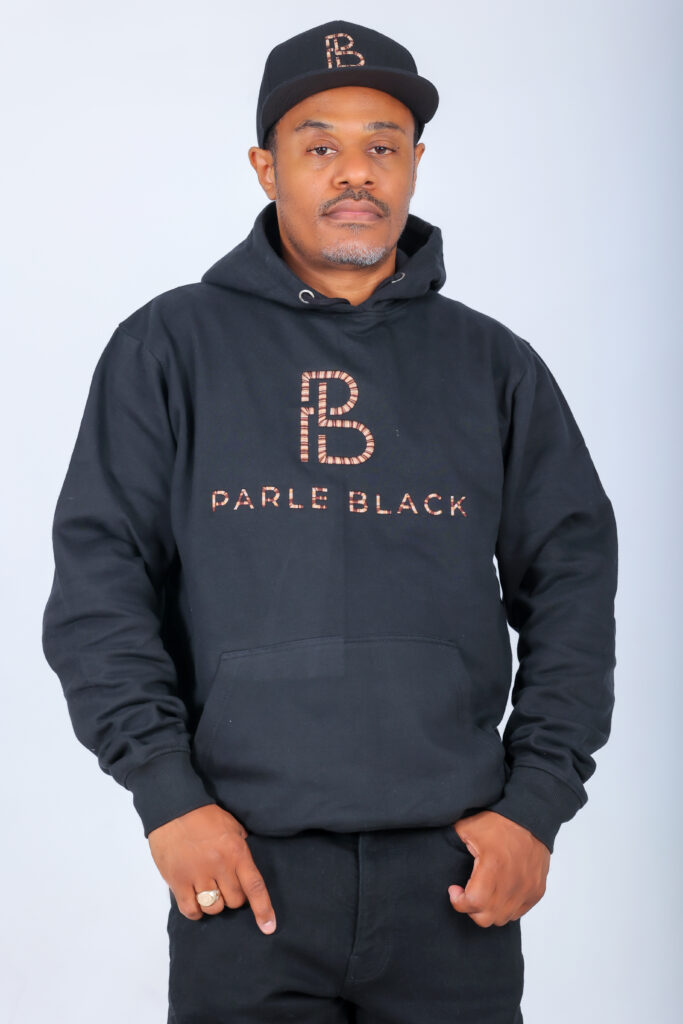 Mochief
Mochief is a music producer born in Manhattan, raised between the Bronx and Washington, DC. While living in DC, he joined the DC youth orchestra and advanced through a 10-year program in roughly three years.
He also spent six years playing with go-go bands. He recalls listening to his parents' records growing up, from Dr. Buzzard's Original Savannah Band to Anita Baker, Stevie Wonder and Earth, Wind & Fire. His early connection to music encouraged the wonder to explore across genres, ultimately leading to a career in the music industry with a short yet impressive roster. In 1997, Mochief started Shadytown Entertainment, not to be confused with Eminem's Shady Records in 1999.
At Shadytown, Mochief produced for artists signed with Roc-a-Fella, Section 8 Mob and Virgin Records. During this time, Mochief was offered deals with Sony, Atlantic and Roc-a-Fella, but put his career on pause to raise his children in the early 2000s and ultimately owning his own Fiber Internet provider business Aicom.
In 2021, Mochief made his return to the art industry with a new clothing label as the CEO of Parle Black and new entertainment label as the CEO of MCM Entertainment Group. In this role, Mochief helps independent artists to establish themselves, providing the expertise of a major label while allowing artists to maintain their independent creative endeavors beginning with the "For the Love of Music showcase"
Stay connected: @mochiefmusic
---
---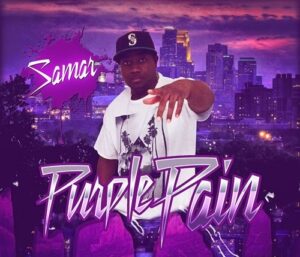 Samar
ChSamar is a rapper from Minneapolis, MN. by way of Syracuse, N.Y. with a unique rap style and deep passion for the culture of hip hop. Some of his music influences are Nas, Jay-Z, The Notorious B.I.G, 2pac and more. Samar believes that music is a universal language that all people can understand and does hip hop music for all ages.
He created an Early Childhood Development CD titled "Mr. Bus Driver" in the group 1306. The songs promoted bus safety, graduating, and anti-bullying. The song "Mr. Bus Driver" was featured on Radio Disney. Samar also won 2nd place in the Coast2Coast LIVE HipHop Tour Twin Cities edition, where he competed against other rap artist for a shot at a $50,000 grand prize. Samar's mixtape titled "Purple Pain" delivers metaphors and catchy hooks that gives a good balance for the hip hop listeners. His goal is to prove that lyrics still matter in hip hop music.
Living in the Midwest, East Coast, and West Coast has made Samar a well rounded MC who can adapt to any style of beat no matter it's regional sound. "A universal MC" is what he calls himself and the love for hip hop is what keeps him going. Samar's single titled 'Badu' has been featured on DJ Lazy K Dopemix vol. 194, Top 21 Mixtapes Unsigned Talent vol. 50 Hosted by DJ Envy, Coast2Coast Mixtape We Working vol. 665, and 50DJs50States stand for "Something or Die for Nothing" mixtape.
Stay connected: @samar_skywaytrends
---
---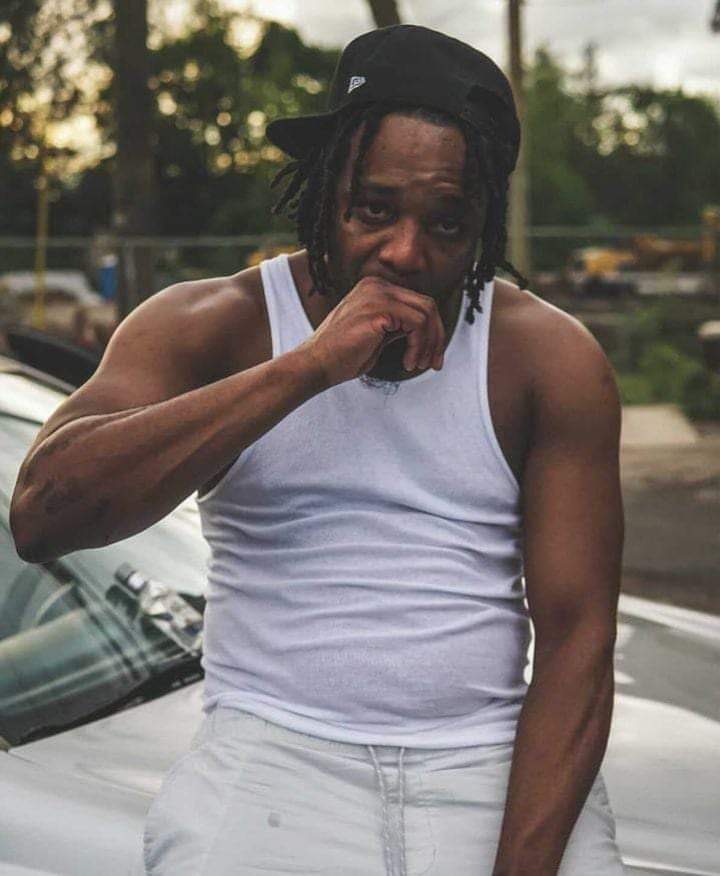 Gifted Higgz
Gifted Higgz, born Gary Antoine Higgins on January 3rd, 1988, at Middlesex Hospital In Middletown, Connecticut, was born a star. Whether standing out on sports teams or lighting up the room with his genuine, raw, and down-to-earth personality, Gifted Higgz is hands down the life of the party. Growing up in Middletown, CT, G-Higgz was exposed to the street life at an early age. Surrounded by poverty in a drug-infested neighborhood, like most, he became a product of his environment.
Though he was liked by most of the people he interacted with, he often had to prove himself to remain respected among his peers. As previously mentioned, in his earlier years, he was heavily into sports. From football to basketball he was a stand out, an athlete who always was a captain on the team. Although his athleticism could have taken him far, he always had a passion for music. He was beatboxing since he was three years old and continued throughout high school. Gifted would perform the hottest beats for the local cyphers that went down. It was then people began to take notice. In awe, the neighborhood rappers saw something in him that one day the world would get to see.
Influenced by the likes of Jadakiss, Jay-Z, Andre 3000, Lloyd Banks, Cassidy, Big L, and Eminem, Gifted Higgz envisioned through his gutter style and hard hitting lyricism he has what it takes to make it in the industry. From random battles in the streets to battles featured leagues such as HeaviiTV, Gifted evolved as a diversified artist. Gifted captivated on open mics & began throwing his shows and in turn, started recording and selling mixtapes out of his backpack. Gifted Higgz generated a buzz that's continuing to grow momentum.
The originality, perseverance, and determination are all key characteristics Gifted Higgz attributes to leading him to this point. The up and coming rapper stated life knocked him down a few times to get where he's at, and like any World Champion would tell you, he anticipates taking a few more lumps to get where he's going.
Stay connected: FB – https://www.facebook.com/gifted.higgz | IG: @giftedhiggz
---
---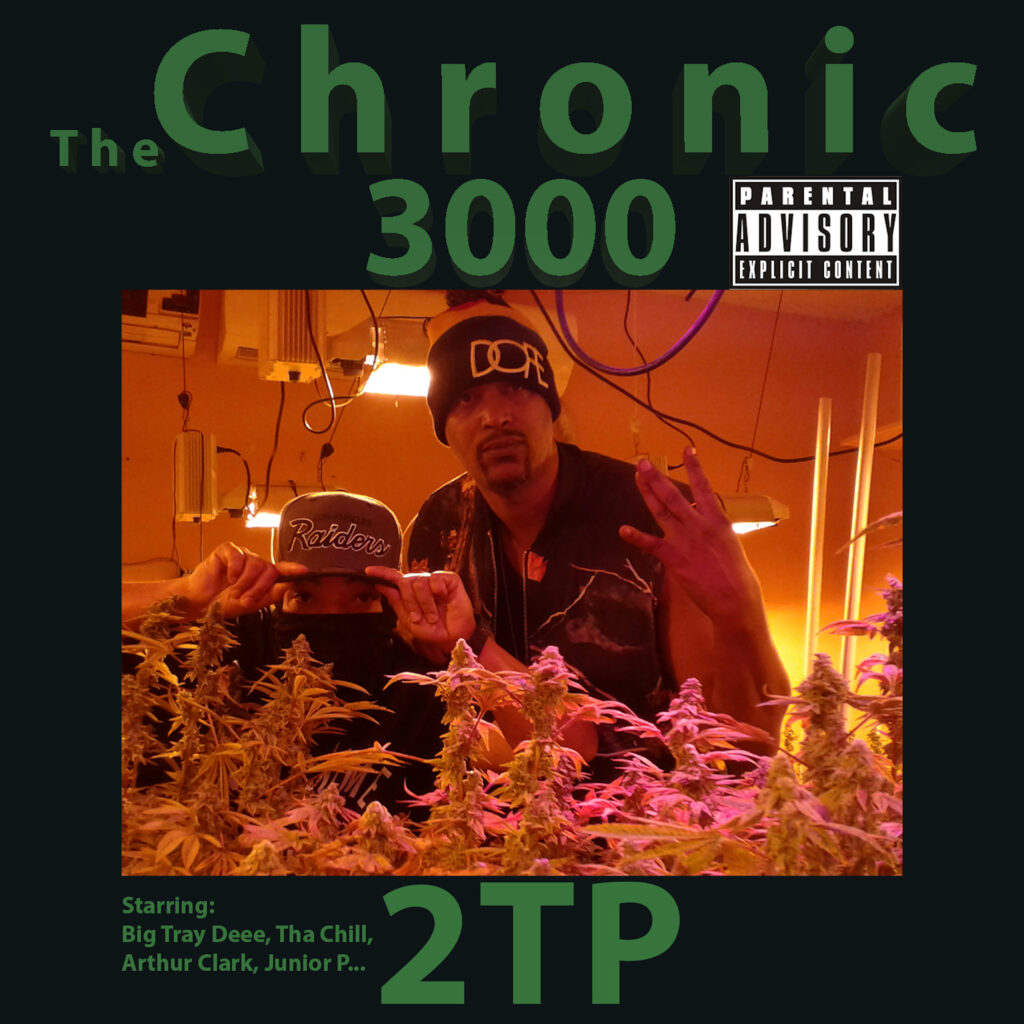 2TP
2TP, Los Angeles' legendary sound scientist. We make hits! Billboard 200 chart duo, since Big Tray Deee Presents, The General's List 2002.
Stay connected: @2tpofficial
---
---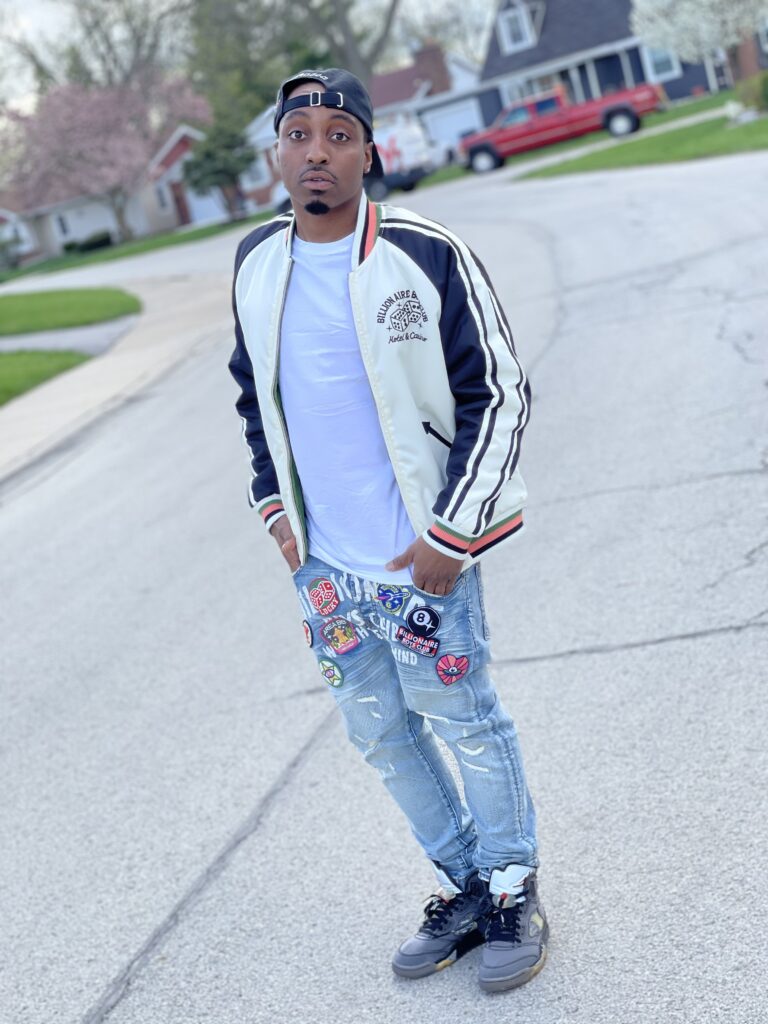 Fiel
Chicago native, from south side (80th Justine) and south suburbs(hazel crest). former member of The Hoodgeekz duo. appeared with The Footworkingz on ABDC season 6, America's GotTalent 2009 quarterfinalists, 106& Park, music videos featured in Caligula ft Wiz Khalifah – Fighter Jet, Trina – Red Bottoms, Fast Eddy – Sip My Drink, Dude n Nem – Watch My Feet.
Stay connected: @Fielkent
---
---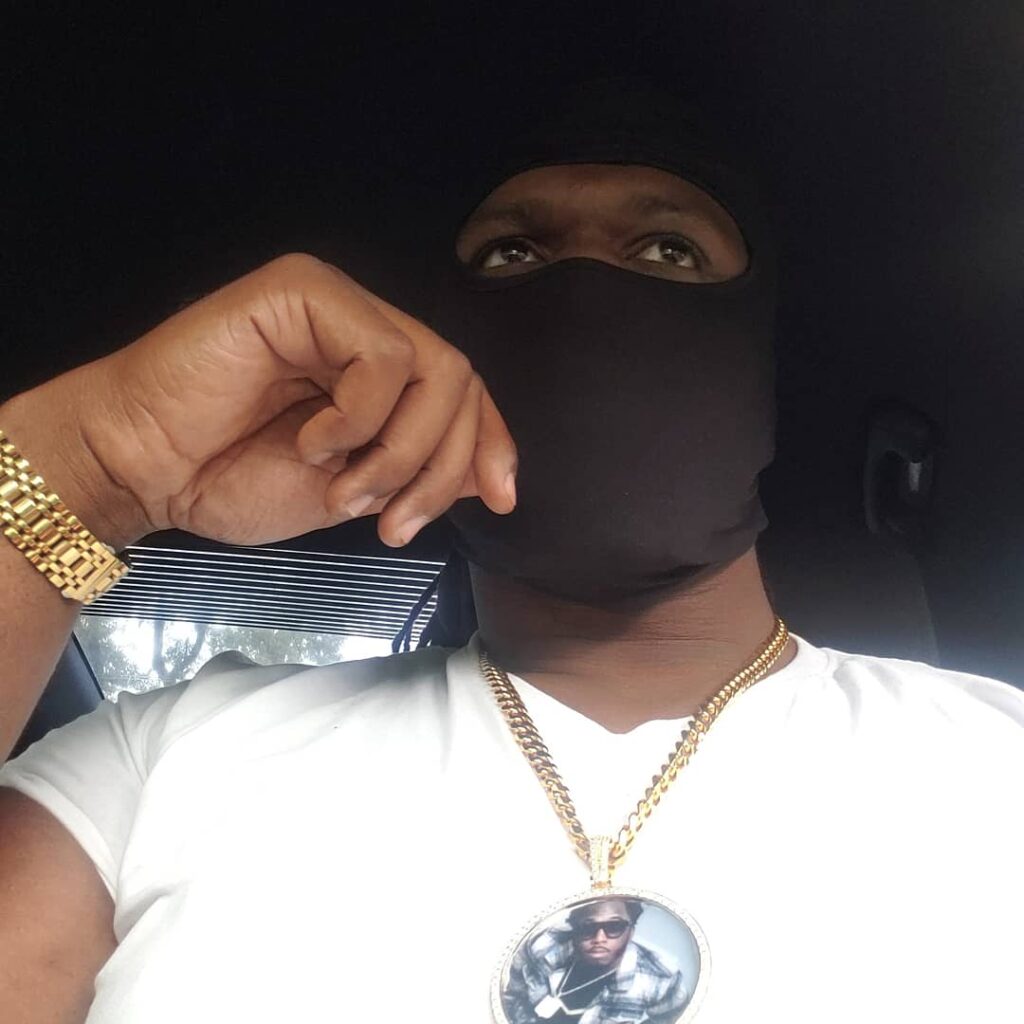 Bain
I'm a up and coming hip-hop artist from New Jersey, looking to carrying the torch for our fallen legends and the living ones. My style of music is limitless, I put no box on my capabilities and confident that I can execute on whatever project.
Stay connected: @biscaynebain
---
---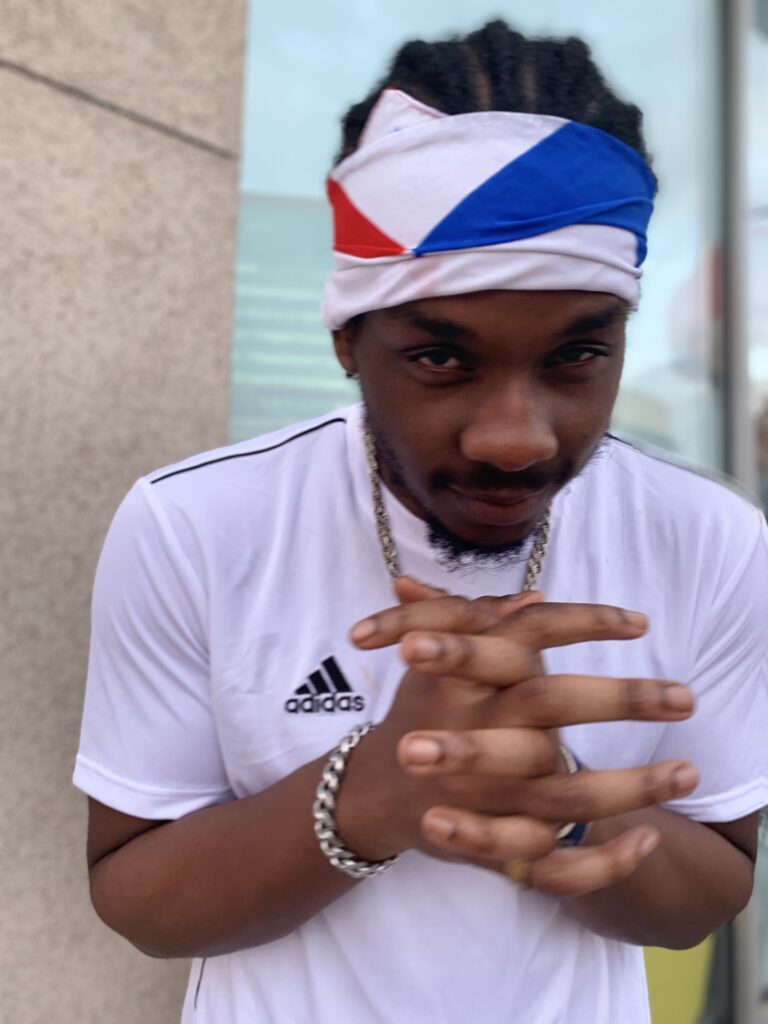 IceBerg Shim
On July 26th 2019, promising Brooklyn rap artist IceBerg Shim released The 4th Reich Episode. This 19-Track body of work featuring the single "Need a Bag" serves as IceBerg's Second full length musical offering (The first one being his 2015 mixtape Mein Kampf) & the inaugural release to the modern day subscription based streaming platforms. With an eclectic display of talent and wit, Iceberg Shim's "The 4th Reich Episode" is certainly a Project to be enjoyed from start to finish with no delay or skips necessary.
Stay connected: @IceBergShim_
---
---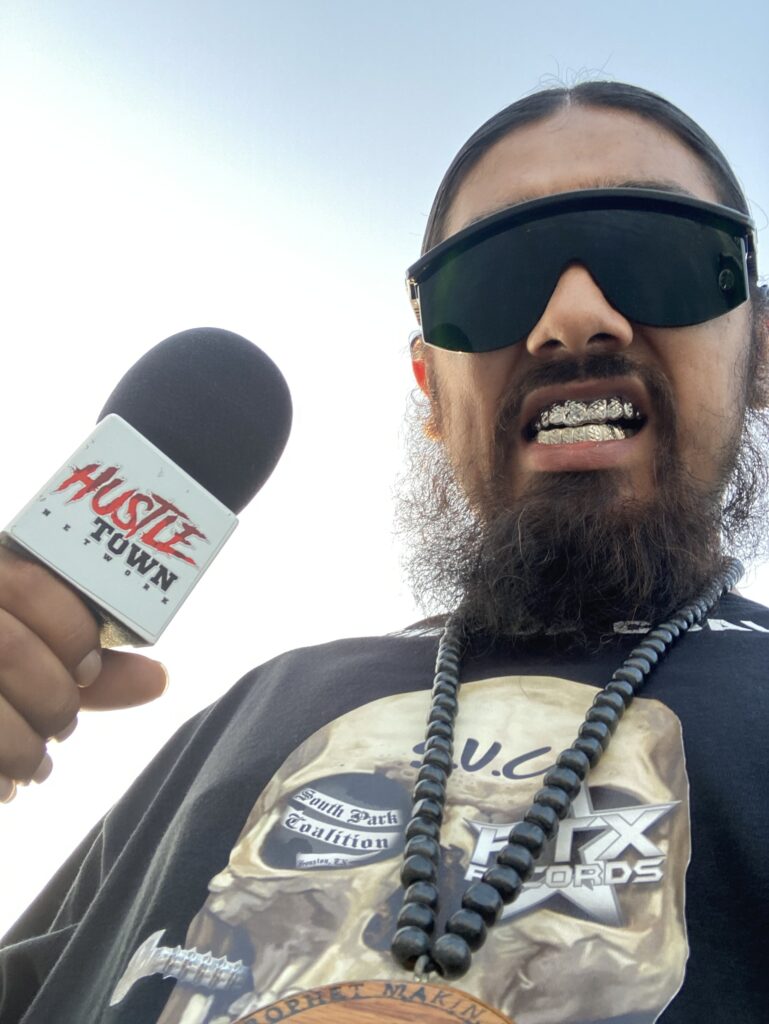 Da Prophet Makin Da Profit
A Bi-lingual rappers delight, Da Prophet Makin Da Profit is rocking the mic like no other. He is paying homage to Houston Legends that have contributed to the overall wealth of the nation but still live unrecognized to the younger generations. The energy he spits is for them, letting the world know that someone has to fight for them and bring awareness to their struggles in paving the way.
Describing himself as a musical alchemist, he is using his pen and his voice to draw people together from all cultures so that they can get lost in his world of music. Dynamic, fluid, with a message that resonates with his community, 'Dale Candela' and Da Prophet Makin Da Profit are on track to blow up your speakers.
Stay connected: @daprophet4lyfe
---
---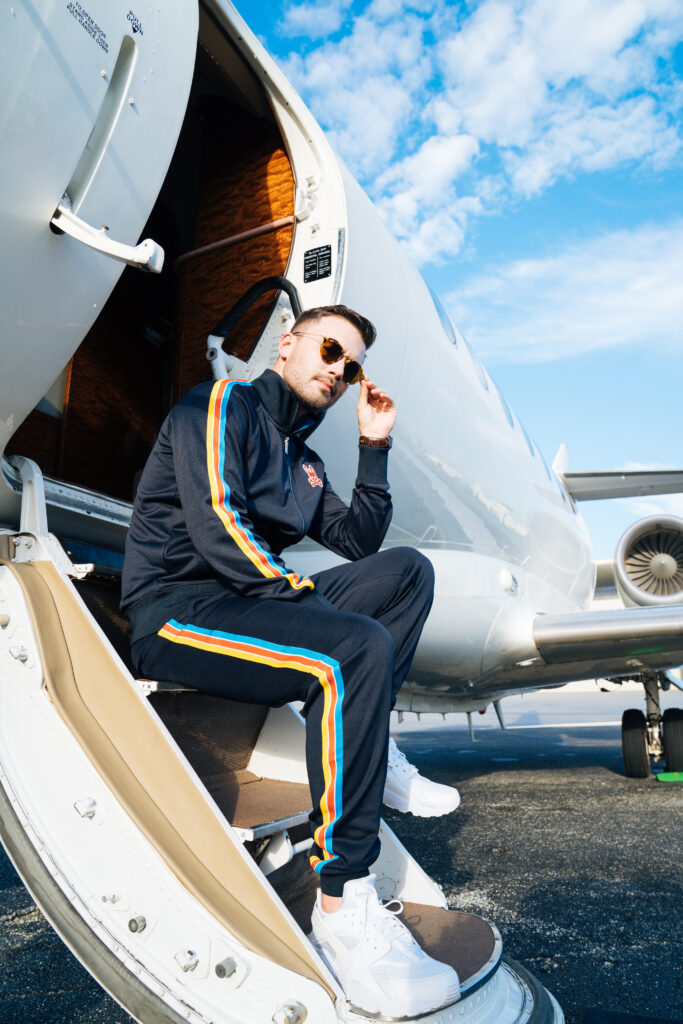 T.A.Y.
With a unique sound that can only be described as "feel-good" in nature, T.A.Y. establishes himself as an artist capable of blending genres and creating a vibe. Releasing his debut EP 'i don't really do this' in August 2021, his introduction to the world is most certainly a memorable one. A collaborative artist by nature, the South FL songwriter has proven he is committed to quality by committee. With a talented group of people surrounding him, it only makes sense that his trajectory mirrors the message of his EP's lead track "way up".
Stay connected: @_2damnpretty
---
---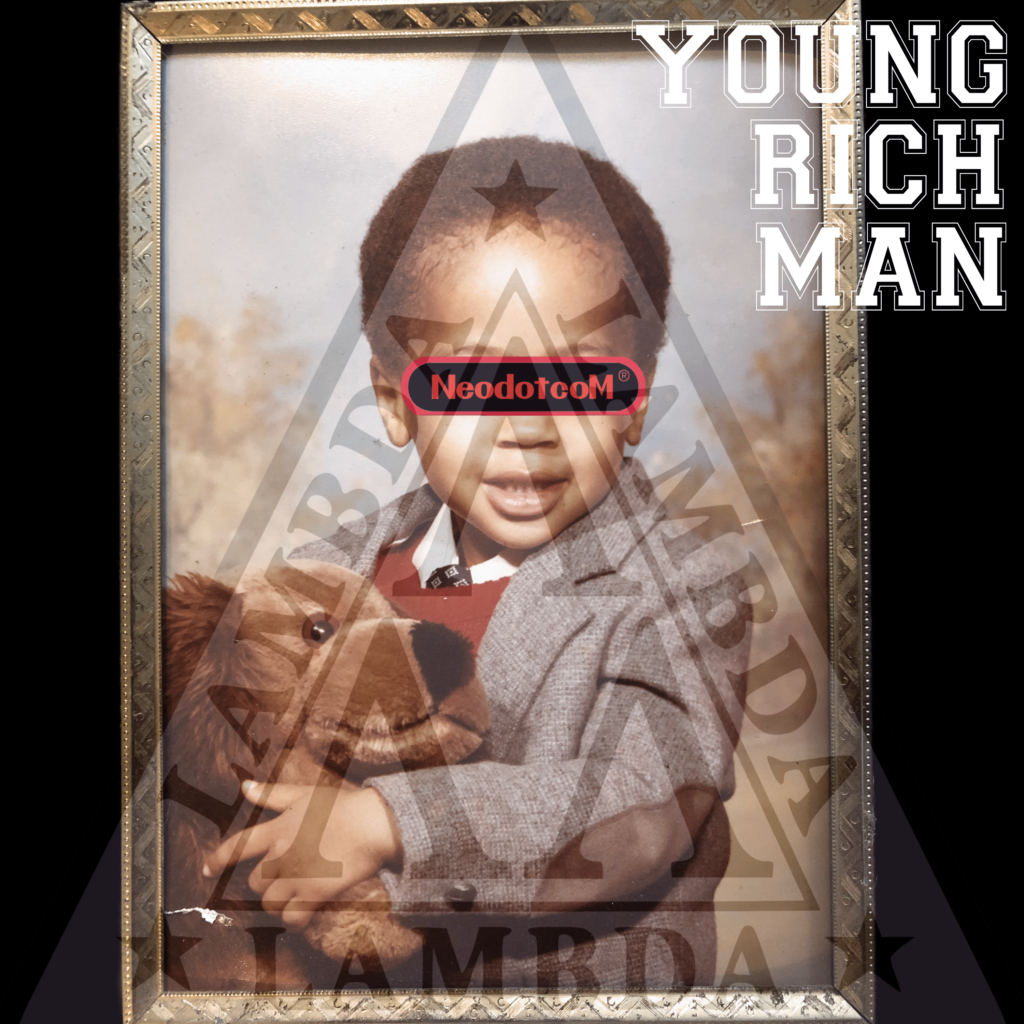 Neo
Author, Mathemagicain, Musician, Part-Time Sex Symbol, Urban Shaman, NeodotcoM is known for his mystical blend of sounds, concepts, and an occasional triple entendre. Hailing from the South Side of Chicago, NeodotcoM has crafted himself a unique niche as one of Chicago's most influential artists, and best-kept secrets. Inspired by the legends that have come before him, Neo knows he is standing on the shoulders of giants and therefore acts accordingly while being himself. It is written that NeodotcoM will rise and craft order from chaos, he is the emcee that will usher in the new Golden Age. The future is now.
Stay Connected: @neodotcom
---
---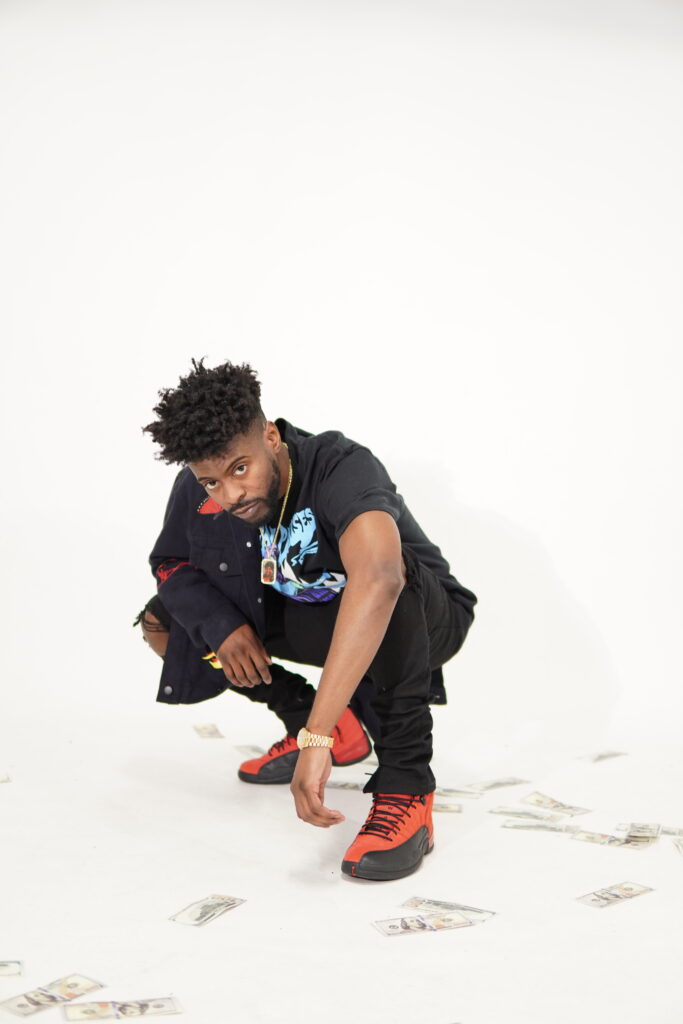 WingzPlayr
WingzPlayr was born and raised in Detroit, MI. For some time, he also lived in Waterford which is a small town near Detroit. It is the place where he met some of his closest friends. He has been working 9 to 5 jobs since the beginning and always thought that music was a side career. However, from the early age of 10 years he started writing music which stemmed from his ability to draw.
He started working as a graphic designer for music artists and Kid Ink made him believe that he could be a music artist himself. He started recording music at the age of 19 and started improving his craft to assure that he can give his best to the audience. Last year he started traveling the country to meet other artists who inspired him to work harder. His true motivation is his mother and he is working hard for her because he lost her a week after his birthday.
Stay connected: @wingzplayr
---
---
Be sure to submit your music for review! The next Mixtape Monday date is TBD, but be sure to follow us @OfficialCrazyHood, @WhosCrazy, @MusicBreakr for more updates!