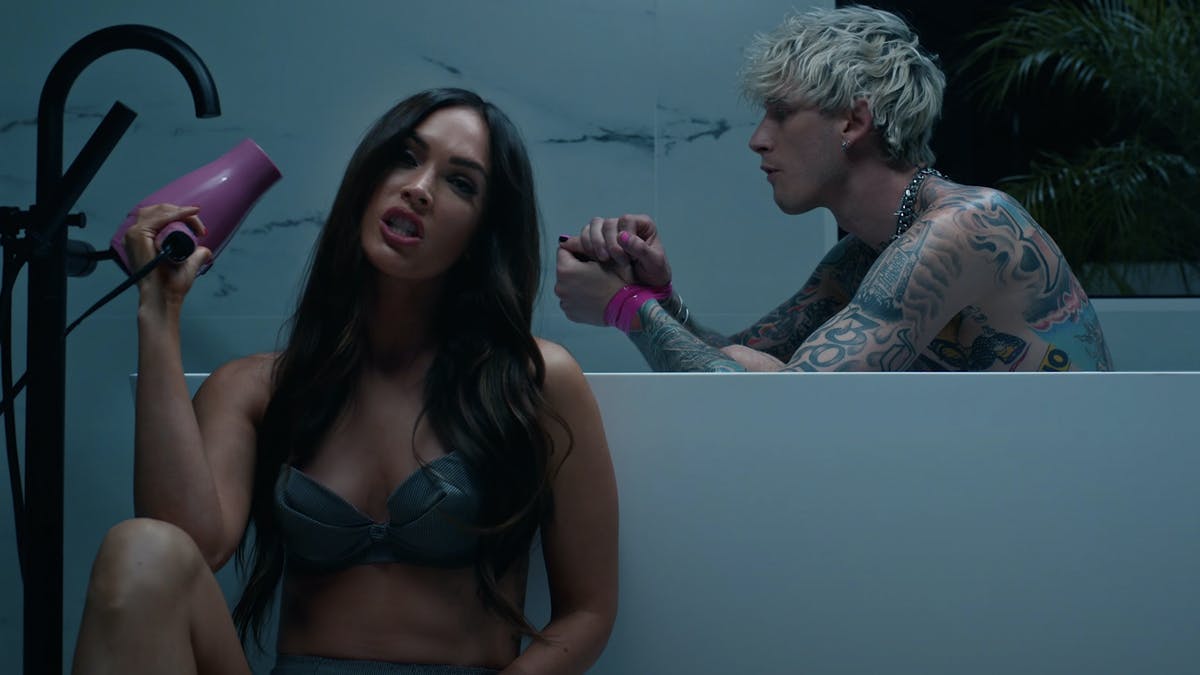 Machine Gun Kelly releases the visuals to his new music video BLOODY VALENTINE. The video features the beautiful Megan Fox. Crazy Hood's very own Michael Garcia directed the music video. Since it's release the video became the #1 trending music video on YouTube and has over 6 million views and counting.
The song takes Machine Gun Kelly to new heights, mostly known for his raps, MGK crosses genres with Bloody Valentine as it has a early 90's rock vibe all while hearing MGK sing throughout the record! The video tells the story of a bloody valentine between a couple portrayed by Megan Fox & MGK.
As Machine Gun Kelly sings:
"I don't do fake love, but I'll take some from you tonight. I know I've got to go, but I might just miss the flight. I can't stay forever, lets play pretend, the truth is it might happen again.."
Michael Garcia does a great job visually showing Megan's character going to the extreme by taking MGK as her hostage. Not bad eh? Sonically "Bloody Valentine" sounds great. Visually, Michael Garcia does an amazing job telling the songs story. My favorite scene comes at the very end! I won't share any spoilers, you'll just have to see it for yourself!