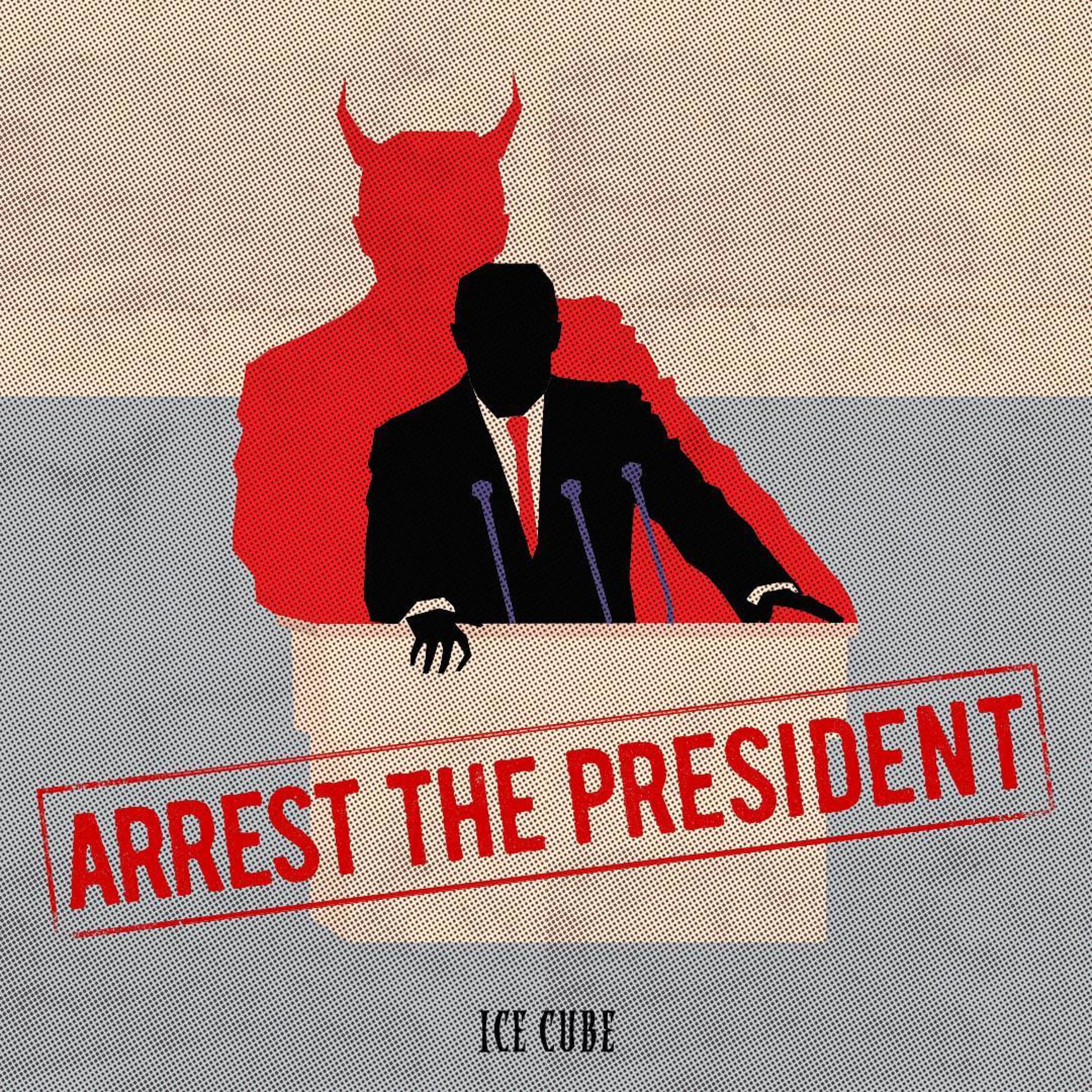 The West Coast Warload ICE CUBE is back with his new song "ARREST THE PRESIDENT".
Never the one to be shy of speaking out against the government, Ice Cube goes directly at Donald Trump with lines like
"Arrest the president, you got the evidence
That nigga is Russian intelligence (Okay)
When it rains it pours
Did you know the new white was orange?
Boy, you're showing your horns
They're tryin' to replace my halo with thorns"
Cube continues by saying
"Not a criminal (No), I'm a seminal (Yeah)
I was free once, now I'm clinical (Crazy)
You so technical, this was Mexico
Now everywhere I go is owned by Texaco (Fuck them)
Fuck them and the rest of you (Hell yeah)"
In the third verse Ice Cube raps
"Let's meet at the White House (Come on)
Run in and turn the lights out
Man, they treat it like a trap house (Yeah)
These motherfuckers never take the trash out "
Interesting to see if Donald Trump decides to respond to Cube. With his track record there's a possibility of it happening and if it does we'll keep you updated! Stream "Arrest The President" now!
---
NOVEMBER 10TH, 2018 | PUBLISHED BY JAE HAVANA | CRAZY HOOD PRODUCTIONS