Grateful for Hip-Hop – Short Documentary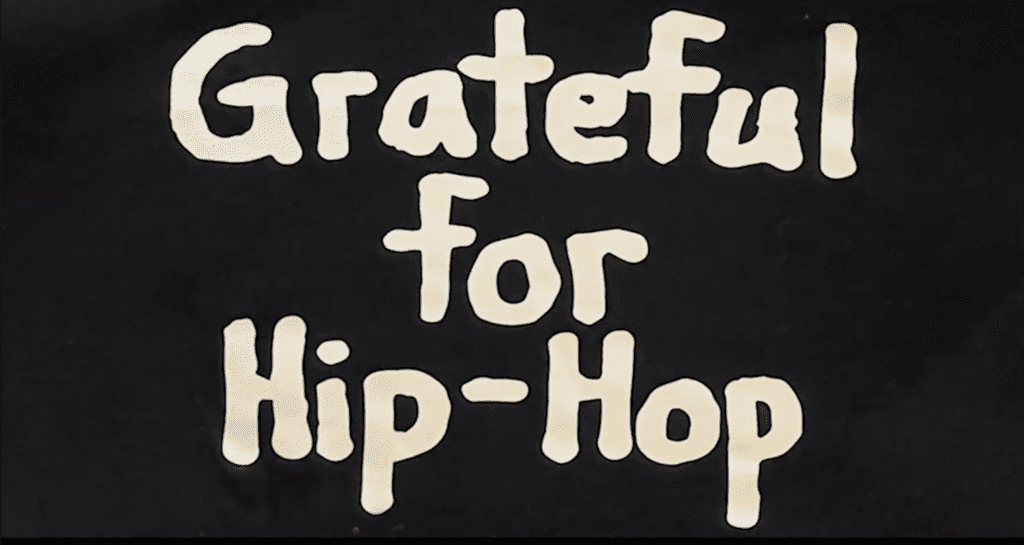 Inspired by Hip-Hop artists who fueled his passion for words, handwritten artist Renda Writer creates, "The Largest Hip-Hop Tribute Mural" in the world.
Renda Writer is Grateful for Hip-Hop… and for the role it played in his youth, and throughout his life, in making him into the man, and the artist that he is today. As a successful career artist who has traveled the globe creating murals, meeting new collectors, and being featured on the news, Renda Writer has always attributed his success as an artist to having an attitude of gratitude.
He says, "Gratitude brings abundance!! The more you focus on being Grateful, the more you will have to be Grateful for. Simple as that."
In 2018 Renda Writer released the 1st Edition of his "Handwritten Art Tribute to Hip-Hop" and in 2020 he released the 2nd Edition. Both of these were done on canvas and he made prints of both.
Over the past five years, Renda Writer has made it his mission to gift prints of both editions of this tribute piece to the rap artists that are mentioned in them. He's traveled the country doing this, and he's now given Free prints to over 170 rap artists, including some very notable names like: Queen Latifah, Puff Daddy, Ice T, Big Daddy Kane, Rakim and Redman.
Now…. the 3rd Edition, is a large-scale mural created on May 13, 2023 at "The Graffiti Temple" in Hackensack, New Jersey at the start of "Hip-Hop Appreciation Week,".
2023 marks the 50th Anniversary of Hip-Hop. A party in the Bronx on August 11th, 1973 is widely considered to be the birthplace of hip-hop. The art form has since touched every corner of our world and evolved into one of the most significant cultural forces today.
For more info: gratefulforhiphop.com
Directed & Produced by: Luis Eduardo Villamizar
Edited by Jason Gonzalez
Colorgrading Nelly Veronica Barreto
Track 3
Music by Jeff Mansilla
Slept On Entertainment
Switchblade Serenade
Written by J. Noah Mattern
Performed by Atarilogic
Courtesy of Tone Def Systems
Art Thief
Written by J. Noah Mattern
Performed by Atarilogic
Courtesy of Tone Def Systems
Special Thank You to:
Nasty Neo Get
Lost A Lot
Mic Geronimo
DJ EFN
Hackensack Brewing
Kush NYC
Danielle Falcone
Clark Medley
Jahan Nostra
Proper Connection
Rosario J Gutierrez
Carlos Ivan Merino
Robert James Gutierrez
City of Hackensack, New Jersey
EVERYONE THAT DONATED TO THE GOFUNDME CAMPAIGN