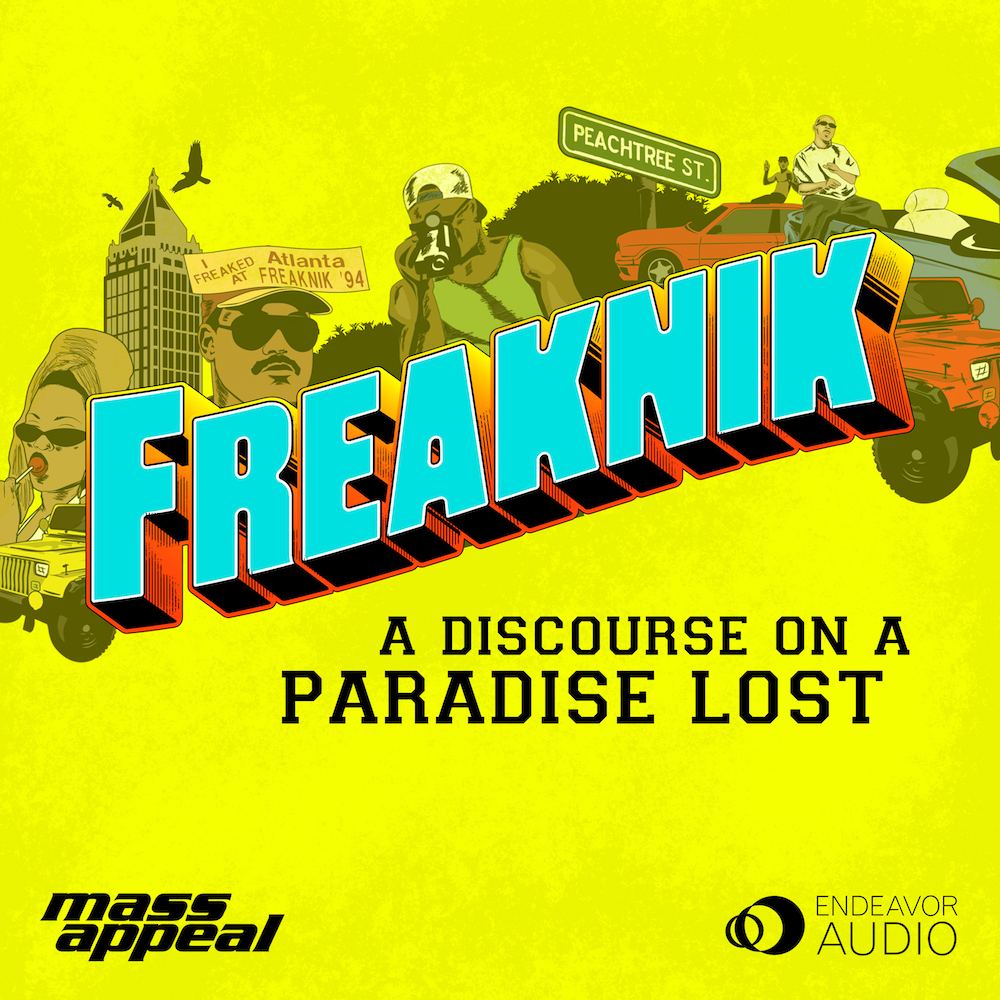 Atlanta, Georgia, the Capital of the South: home to Martin Luther King Jr., Coca-Cola, Delta Airlines, and way too many strip clubs to mention. Over the course of the past half century this city has managed to manifest itself as an outlier in a region still wrangling with the legacy of Jim Crow and race relations.
Unlike other municipalities below the Mason-Dixon who for decades following the second Great War were rampant with racially charged unrest… this city kept it cool (for the most part).
Until Freaknik.
Freaknik – a celebratory spring break party started by the glitterati of African American college students over the course of 15 years almost brought "The City Too Busy to Hate" to its knees.
What happens when an event built off the ingenuity of young black kids, deemed dangerous, fun, sex driven, and reckless by the establishment reaches the eyes of a nation … and shuts down a city?
This documentary podcast explores Freaknik through the eyes of the artists, students, journalists, business owners, and politicians that experienced the phenomenon, while unpacking the rich history of the jewel of the peach state: Atlanta.
Produced by Mass Appeal & Endeavor Audio. "Freaknik: A Discourse on a Paradise Lost" is executive produced by Chris Colbert & DCP Entertainment and created, produced and hosted by Christoper Frierson.
Release Schedule:
Episode 1 – Tuesday, June 25
Episode 2 – Tuesday, July 2
Episode 3 – Tuesday, July 9
Episode 4 – Tuesday, July 16
Episode 5 – Tuesday, July 23
Episode 6 – Tuesday, July 30
Episode 7 – Tuesday, August 6
Season Finale – Tuesday, August 13
Producer Bio:
Christopher Frierson is a documentary filmmaker, music video director and cinematographer, who has worked on social documentary films such as "Dirty Pictures" (SXSW 2010) and "The House I Live in" (Sundance 2012), along with several creative and branded projects at Mass Appeal. His love for uncovering the unknown, American culture, and his family's southern roots bore an interest to investigate Freaknik and those who took part in it. Most recently, Chris was nominated for a Grammy for producing "The King" (Cannes 2017 / Sundance 2018).
Originally hailing from the suburbs of Mid-Michigan, and now residing in Brooklyn, Chris is excited to share the Freaknik story with the rest of the world.
---