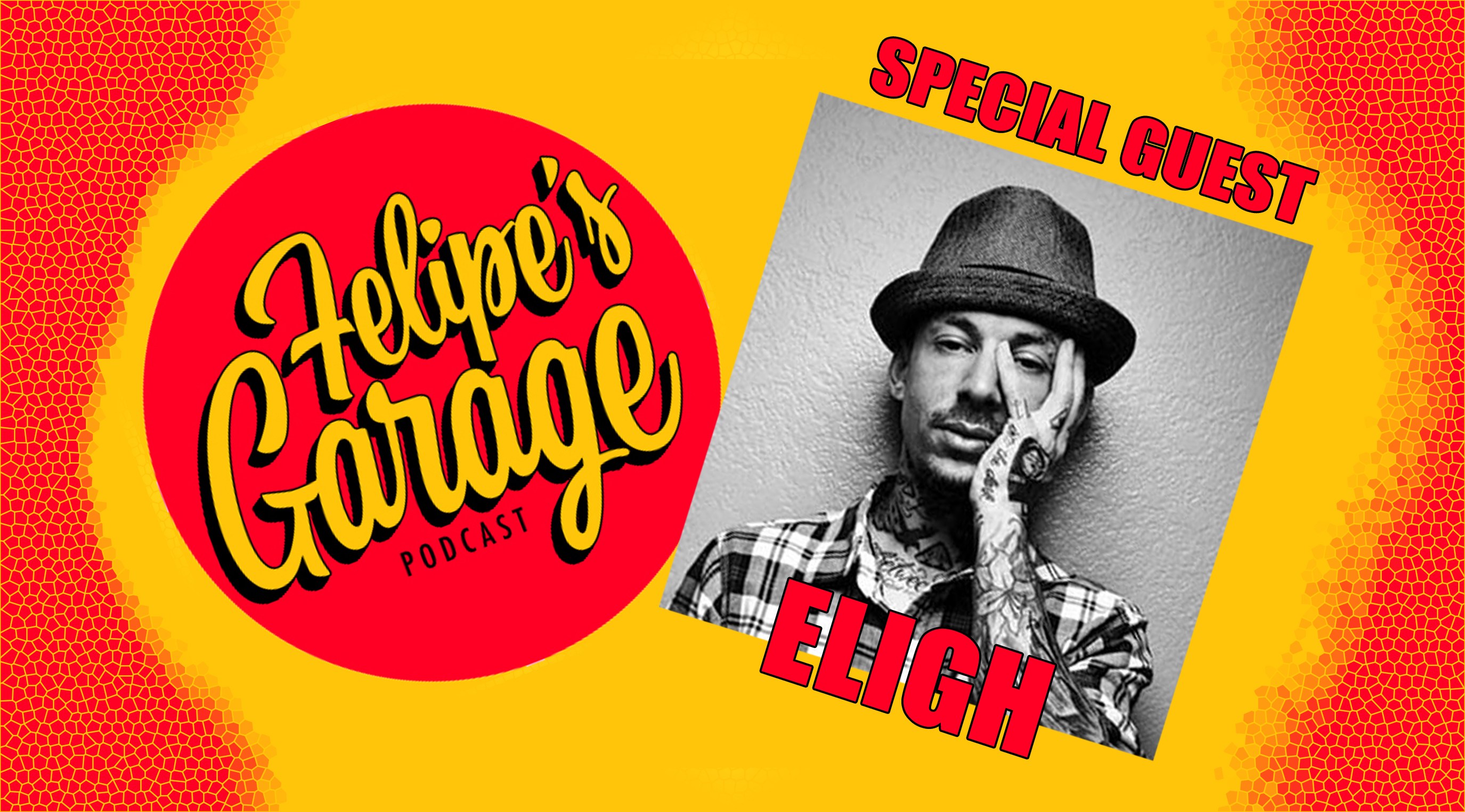 Check out Felipe's Garage with CookBook & Murs as they interview Eligh in this special 2 part episode.
Long time friend of CookBook & MURS especially, the super talented Eligh check's in with Felipe's Garage. This one is a long one! And it's only the first half! We cuttin episodes in half like it was an Eminem interview with Sway! Strap in, Mechanics! We got an action-packed episode filled with all kinds of past stories of us comin up together, we touch on UFC, WWE, and we even have a triple Classy & Trashy for y'all!!!
In part 2 of our time with Eligh! We chop it up about the Good Life, Fat Joe & Souls Of Mischief, and get into all kinds of indy west coast rap talk…push play, and enjoy!!!
SUBSCRIBE, RATE, REVIEW, & SHARE! Follow us! @FelipesGarage @MURS316 @CookBookthePR @TheRealEligh @PlatformCollection www.FelipesGarage.com FOR TEE SHIRTS
---
NOVEMBER 10TH, 2018 | PUBLISHED BY JAE HAVANA | CRAZY HOOD PRODUCTIONS