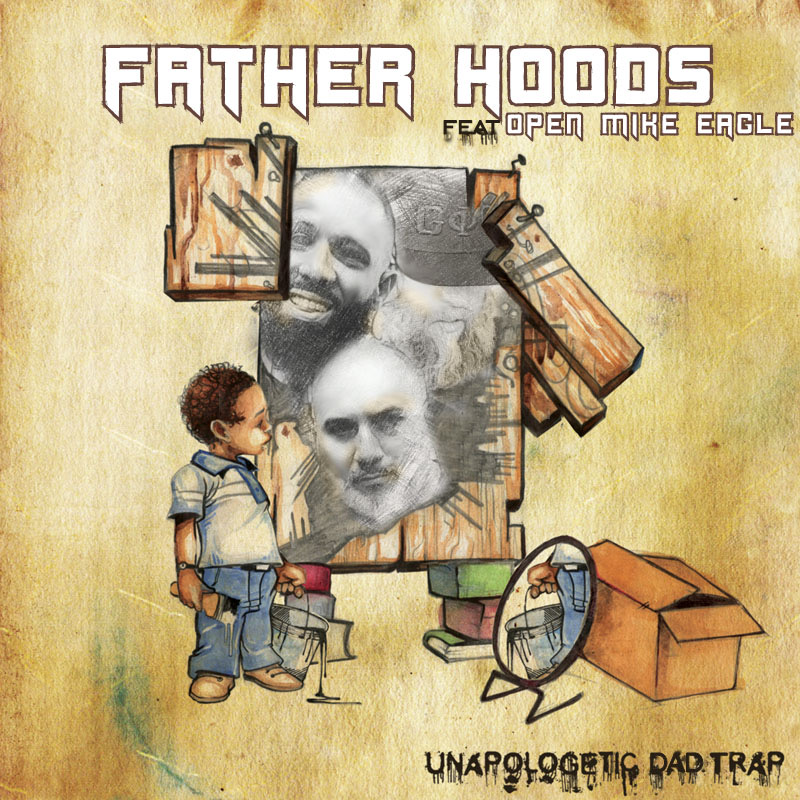 Crazy Hood Productions is proud to introduce FATHER HOODS! Hosted by KGB, DJ EFN & MANNY DIGITAL. The podcast focuses on the joys and pains of Fatherhood, from the Hip-Hop perspective!
On this episode we rock with emcee, podcaster, comedian and father Open Mike Eagle. We learn about his Hip Hop ascent and some of the steps he took in amassing a catalogue of music over 10 albums deep. Mike opens up about being a divorced father and how he and his ex-wife work together to raise their one and only son. 
Press play and get hip to…
🎙The struggle we parents face in overcompensating with our kids (to avoid them living the lives we did growing up)
🎙Standing firm (even if it kills you) when consequences of your kids' actions lead them to tough circumstances
🎙Kids watching porn 😳
Treat yourself and listen to the Father Hoods podcast every Tuesday for genuine experiences through the journey of parenting… from the Hip Hop perspective!
RATE, REVIEW, SCREEN SHOT and TAG us on social media! Don't forget to check out the shop and cop yourself some OFFICIAL Father Hoods merch to support the show – Shop Here!
---
Join the conversation with DJ EFN, KGB and Manny Digital on Instagram, Twitter and Facebook!
– Twitter: https://twitter.com/fatherhoodspod
– Instagram: https://instagram.com/fatherhoodspod 
– Facebook: https://facebook.com/fatherhoodspod 
Beats. Rhymes & Diapers.
s/o Ed O.G. & Da Bulldogs
Listen to all the episodes on The Father Hoods website here —>  FATHERHOODS.COM
---