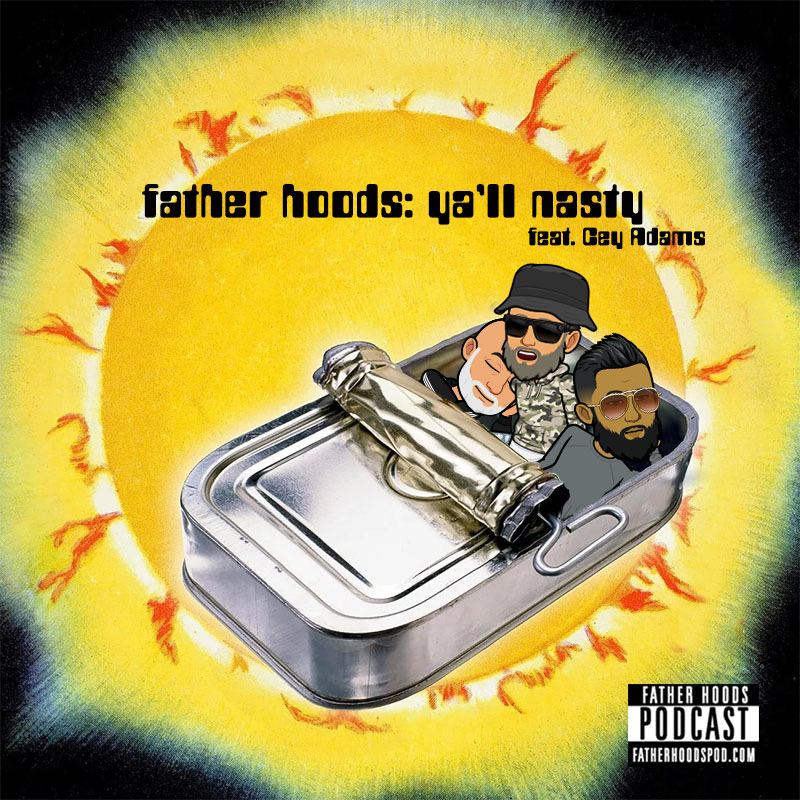 Crazy Hood Productions is proud to introduce FATHER HOODS! Hosted by KGB, DJ EFN & MANNY DIGITAL. The podcast focuses on the joys and pains of Fatherhood, from the Hip-Hop perspective!
Single fathers, listen up! 
On this episode we rap with iconic visual artist Cey Adams. While he's most known for designing many of our favorite Hip Hop album covers, he's also a hands on single parent. Tune in and listen to some of the trials and triumphs of his fatherhood experience. 
We learn about how he coped with having his only son in prison for a decade and some of the societal challenges that came his way while raising him. 
Cey recounts the highlights of his artistic career and walks us through those key experiences that shaped his phenomenal career.
Treat yourself and listen to the Father Hoods podcast every Tuesday for genuine experiences through the journey of parenting… from the Hip Hop perspective!
RATE, REVIEW, SCREEN SHOT and TAG us on social media! Don't forget to check out the shop and cop yourself some OFFICIAL Father Hoods merch to support the show – Shop Here!
---
Join the conversation with DJ EFN, KGB and Manny Digital on Instagram, Twitter and Facebook!
– Twitter: https://twitter.com/fatherhoodspod
– Instagram: https://instagram.com/fatherhoodspod 
– Facebook: https://facebook.com/fatherhoodspod 
Beats. Rhymes & Diapers.
s/o Ed O.G. & Da Bulldogs
Listen to all the episodes on The Father Hoods website here —>  FATHERHOODS.COM