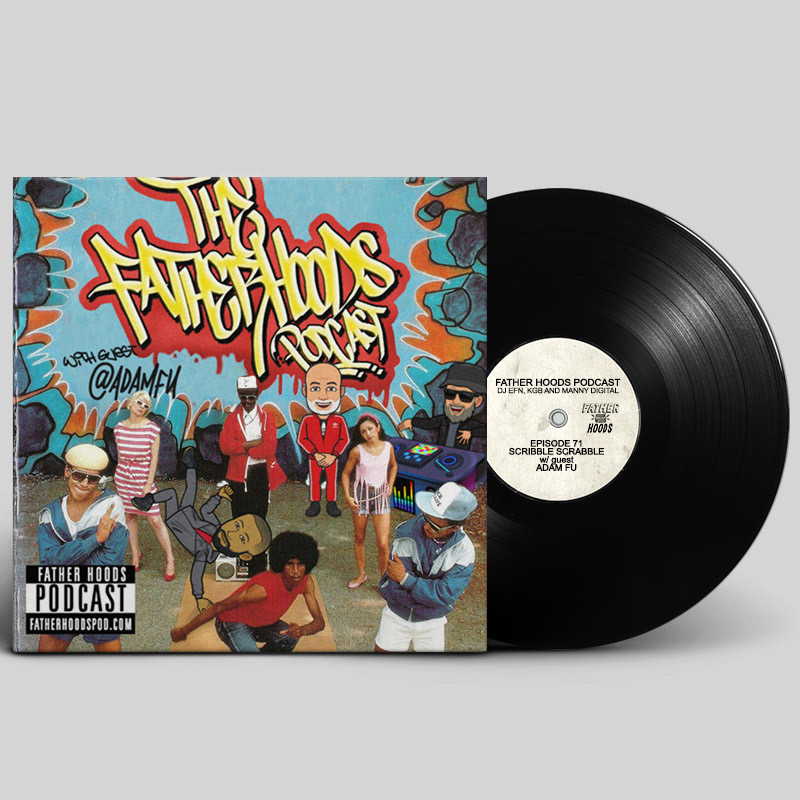 Crazy Hood Productions is proud to introduce FATHER HOODS! Hosted by KGB, DJ EFN & MANNY DIGITAL. The podcast focuses on the joys and pains of Fatherhood, from the Hip-Hop perspective!
Father Hoods! You ever had the opportunity to take advantage of paternity leave to care for your newly born child/ren? Our guest, Adam Fu fills us in on his delayed pat leave. We get the opportunity to learn about his parenting style and the road he took to go from writing graffiti in the San Francisco bay area to developing jaw dropping art installations in NYC.
DJ EFN gets updates us on what's been happening lately on his BABY WATCH!
Tons of tips and advice in this one! Hope you enjoy.
Don't go through fatherhood alone! Check out the Father Hoods podcast every Tuesday for genuine experiences through the journey of parenting.
RATE, REVIEW, SCREEN SHOT and TAG us on social media! Don't forget to check out the shop and cop yourself some OFFICIAL Father Hoods merch to support the show – Shop Here!
---
Join the conversation with DJ EFN, KGB and Manny Digital on Instagram, Twitter and Facebook!
– Twitter: https://twitter.com/fatherhoodspod
– Instagram: https://instagram.com/fatherhoodspod
– Facebook: https://facebook.com/fatherhoodspod
Beats. Rhymes & Diapers.
s/o Ed O.G. & Da Bulldogs
Listen to all the episodes on The Father Hoods website here at
CrazyHood.com —> FATHER HOODS
---