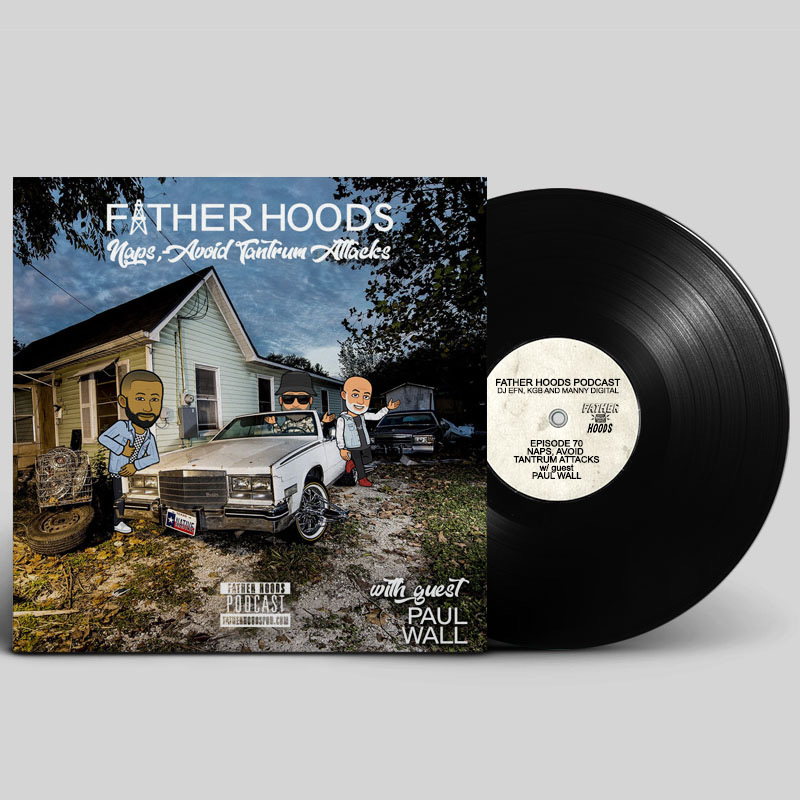 Crazy Hood Productions is proud to introduce FATHER HOODS! Hosted by KGB, DJ EFN & MANNY DIGITAL. The podcast focuses on the joys and pains of Fatherhood, from the Hip-Hop perspective!
The Father Hoods start the show discussing their NYE routines after having kids. How critical are naps for your kids? How serious do you take noise when naps are in session in your house? DJ EFN talks through some of his experiences on the topic. Then Manny Digital admits he sometimes disciplines his children out of embarrassment. The rest of the Father Hoods express their thoughts on that.
We then welcome in The People's Champ, Houston's own, rapper/actor Paul Wall to the program. He checks in and shares how he and his wife go about raising their 2 kids. We also get into Paul's personal upbringing, a crazy story surrounding his heroine addicted biological father and some of the unfortunate experiences he and his mother had to go through.
Don't go through fatherhood alone! Check out the Father Hoods podcast every Tuesday for genuine experiences through the journey of parenting.
RATE, REVIEW, SCREEN SHOT and TAG us on social media! Don't forget to check out the shop and cop yourself some OFFICIAL Father Hoods merch to support the show – Shop Here!
---
Join the conversation with DJ EFN, KGB and Manny Digital on Instagram, Twitter and Facebook!
– Twitter: https://twitter.com/fatherhoodspod
– Instagram: https://instagram.com/fatherhoodspod
– Facebook: https://facebook.com/fatherhoodspod
Beats. Rhymes & Diapers.
s/o Ed O.G. & Da Bulldogs
Listen to all the episodes on The Father Hoods website here at
CrazyHood.com —> FATHER HOODS
---