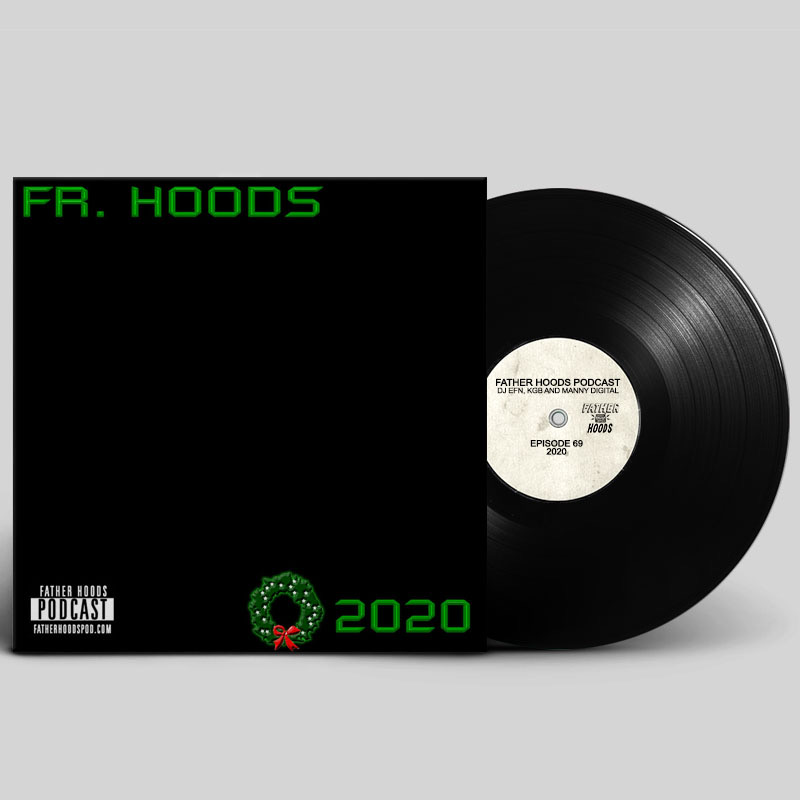 Crazy Hood Productions is proud to introduce FATHER HOODS! Hosted by KGB, DJ EFN & MANNY DIGITAL. The podcast focuses on the joys and pains of Fatherhood, from the Hip-Hop perspective!
As we get ready to bring in the new year, the Father Hoods share some more fatherhood moments on this last episode of 2019!
By now you probably heard about the Bronx teenager (Karol Sanchez) who was "taken" from her mom while walking down the street. The guys discuss what took place and kick off a convo about how they'd approach a similar scenario.
Brushing teeth? When was it you were able to get your little ones to make it happen? The Father Hoods discuss as DJ EFN is working with his daughter to figure it out. They also give some strong hygiene suggestions to help keep adult stank breath in check!
Daycare can be tough… the boys dive into the recent episode Manny Digital experienced with his pre-schooler.
Finally, DJ EFN talks about hearing his upcoming child's heartbeat for the first time and all that is transpiring in his world as he and his lady await baby #2.
Don't go through fatherhood alone! Check out the Father Hoods podcast every Tuesday for genuine experiences through the journey of parenting.
RATE, REVIEW, SCREEN SHOT and TAG us on social media! Don't forget to check out the shop and cop yourself some OFFICIAL Father Hoods merch to support the show – Shop Here!
---
Join the conversation with DJ EFN, KGB and Manny Digital on Instagram, Twitter and Facebook!
– Twitter: https://twitter.com/fatherhoodspod
– Instagram: https://instagram.com/fatherhoodspod
– Facebook: https://facebook.com/fatherhoodspod
Beats. Rhymes & Diapers.
s/o Ed O.G. & Da Bulldogs
Listen to all the episodes on The Father Hoods website here at
CrazyHood.com —> FATHER HOODS
---