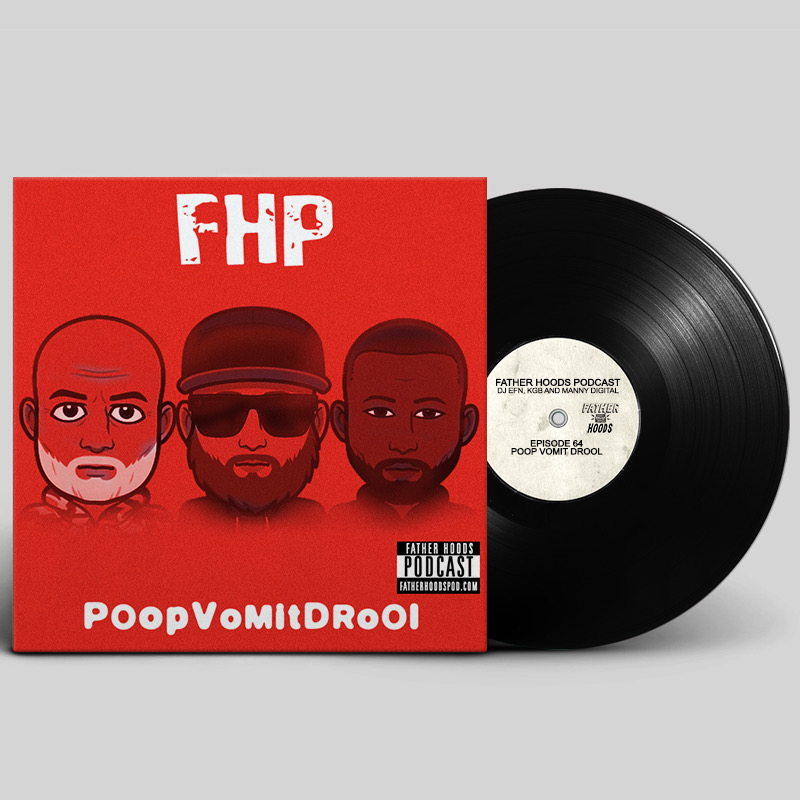 Crazy Hood Productions is proud to introduce FATHER HOODS! Hosted by KGB, DJ EFN & MANNY DIGITAL. The podcast focuses on the joys and pains of Fatherhood, from the Hip-Hop perspective!
We kick off a new segment on the show called "Baby Watch" where we check in with DJ EFN to see how things are going for he and his lady during their pregnancy. Let's just say, a lot going on in their world.
Then we transition into baby sitters and how we've worked with them given our paranoia and distrust with people.
As we drop this episode during the season of giving, we touch on Thanksgiving and the approach we take in enjoying our families during this holiday.
Don't go through Fatherhood alone! Check out the Father Hoods podcast every Tuesday for genuine experiences through the journey of parenting.
RATE, REVIEW, SCREEN SHOT and TAG us on social media!
---
Join the conversation with DJ EFN, KGB and Manny Digital on Instagram, Twitter and Facebook!
– Twitter: https://twitter.com/fatherhoodspod
– Instagram: https://instagram.com/fatherhoodspod
– Facebook: https://facebook.com/fatherhoodspod
Beats. Rhymes & Diapers.
s/o Ed O.G. & Da Bulldogs
Listen to all the episodes on The Father Hoods website here at
CrazyHood.com —> FATHER HOODS
---