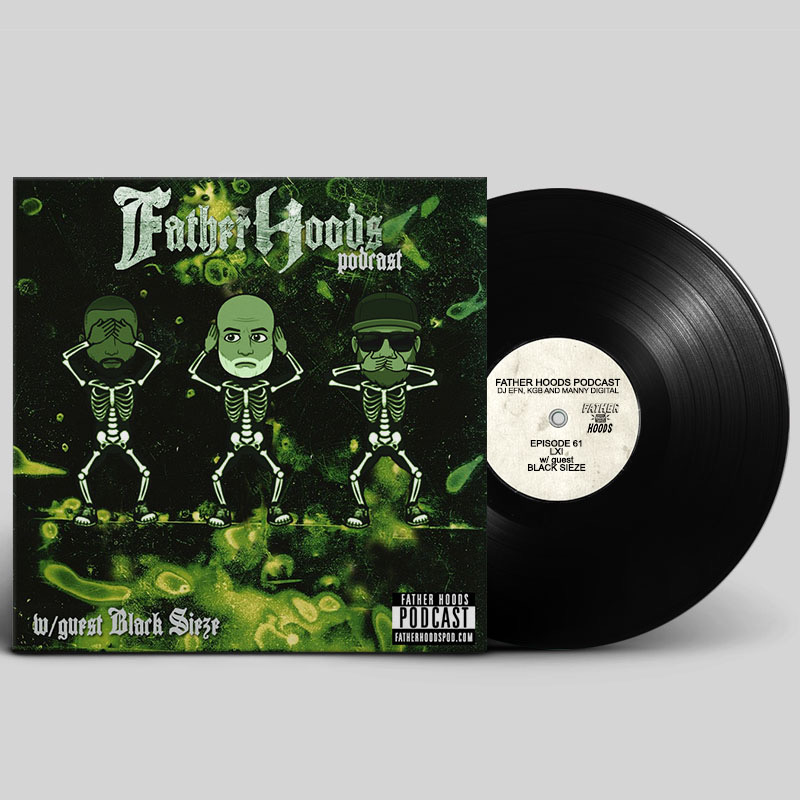 Crazy Hood Productions is proud to introduce FATHER HOODS! Hosted by KGB, DJ EFN & MANNY DIGITAL. The podcast focuses on the joys and pains of Fatherhood, from the Hip-Hop perspective!
Is it abnormal for infants to snack non stop? DJ EFN addresses this concern as he's feeling as though the grubbing might be excessive with his infant. Dr. KGB lends his interesting perspective to the food discussion. That inspires Manny Digital to fess up about not sharing his food with his wife and kids.
The Father Hoods reminisce about their youth and how little they had (and how thankful they are for what they have today).
Guest Black Seize joins the Father Hoods. He tells us a wild story involving he and his goddaughter's father, and how that relationship ended up in front of a courtroom judge.
All that and more, right now! Have a listen and tell us what you think on Twitter, Instagram or Facebook (@fatherhoodspod).
RATE, REVIEW, SCREEN SHOT and TAG us on social media! We might send you a t-shirt for the effort!
---
Join the conversation with DJ EFN, KGB and Manny Digital on Instagram, Twitter and Facebook!
– Twitter: https://twitter.com/fatherhoodspod
– Instagram: https://instagram.com/fatherhoodspod 
– Facebook: https://facebook.com/fatherhoodspod 
Beats. Rhymes & Diapers.
s/o Ed O.G. & Da Bulldogs
Listen to all the episodes on The Father Hoods website here at
CrazyHood.com —> FATHER HOODS
---