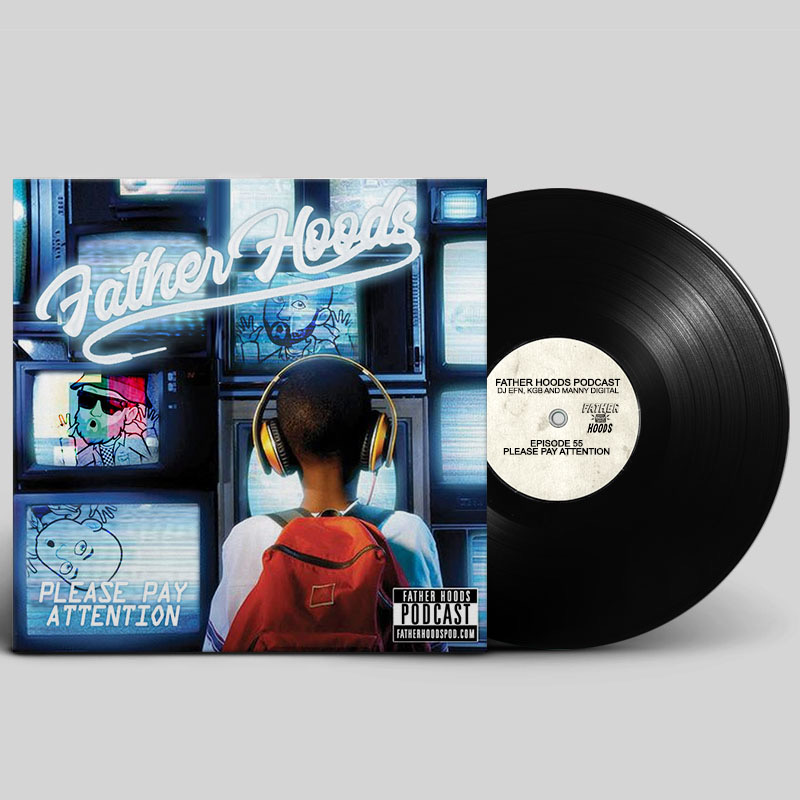 Crazy Hood Productions is proud to introduce FATHER HOODS! Hosted by KGB, DJ EFN & MANNY DIGITAL. The podcast focuses on the joys and pains of Fatherhood, from the Hip-Hop perspective!
On this episode…
– Manny Digital recounts his day flying solo with his 3 kids (fully expecting chaos).
– KGB introduces a tactic where parents give their kids independence in making key decisions vs commanding them to do things.
– DJ EFN breaks down how he and his lady were able to manage doing what was best for his baby girl while travel and Crossfit conflicts ensued.
The Father Hoods explore having to move to different cities and the challenges of changing schools, adjusting to new friends, etc.
Much more fatherly convos trapped inside this episode, have a listen!
RATE, REVIEW, SCREEN SHOT and TAG us on social media! We might send you a t-shirt for the effort!
---
Join the conversation with DJ EFN, KGB and Manny Digital on Instagram, Twitter and Facebook!
– Twitter: https://twitter.com/fatherhoodspod
– Instagram: https://instagram.com/fatherhoodspod
– Facebook: https://facebook.com/fatherhoodspod
Beats. Rhymes & Diapers.
s/o Ed O.G. & Da Bulldogs
Listen to all the episodes on The Father Hoods website here at
CrazyHood.com —> FATHER HOODS
---