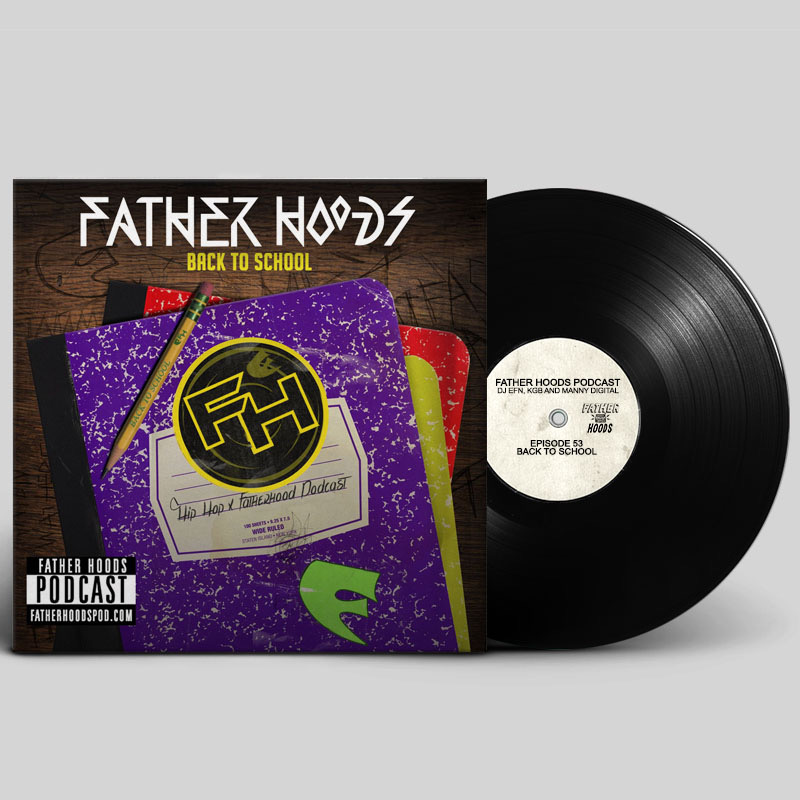 Crazy Hood Productions is proud to introduce FATHER HOODS! Hosted by KGB, DJ EFN & MANNY DIGITAL. The podcast focuses on the joys and pains of Fatherhood, from the Hip-Hop perspective!
Fresh from a trip to Africa, DJ EFN explains the experience of being far away from his daughter, while filming his upcoming documentary Coming Home: South Africa.
Given their non-traditional careers, the Father Hoods ponder… are "traditional" 9-5 jobs the better option when trying to raise a family? 
Manny Digital puts the Father Hoods on to the perks of a Disney Resort that gives parents some relief while vacationing with their kids.  
KGB professes his appreciation for sports and what he and his son are both learning as a result of his kid's participation. 
These things and more on this episode with DJ EFN x #KGB x Manny Digital 
BONUS: The Father Hoods spend some time sharing thoughts about HBO's Euphoria and how the graphic nature of the show impacts them. 
It's Fatherhood from the Hip Hop perspective every Tuesday on the Father Hoods podcast! Tell a friend and be sure to subscribe!
---
Join the conversation with DJ EFN, KGB and Manny Digital on Instagram, Twitter and Facebook!
– Twitter: https://twitter.com/fatherhoodspod
– Instagram: https://instagram.com/fatherhoodspod 
– Facebook: https://facebook.com/fatherhoodspod 
Beats. Rhymes & Diapers.
s/o Ed O.G. & Da Bulldogs
Listen to all the episodes on The Father Hoods website here at
CrazyHood.com —> FATHER HOODS
---