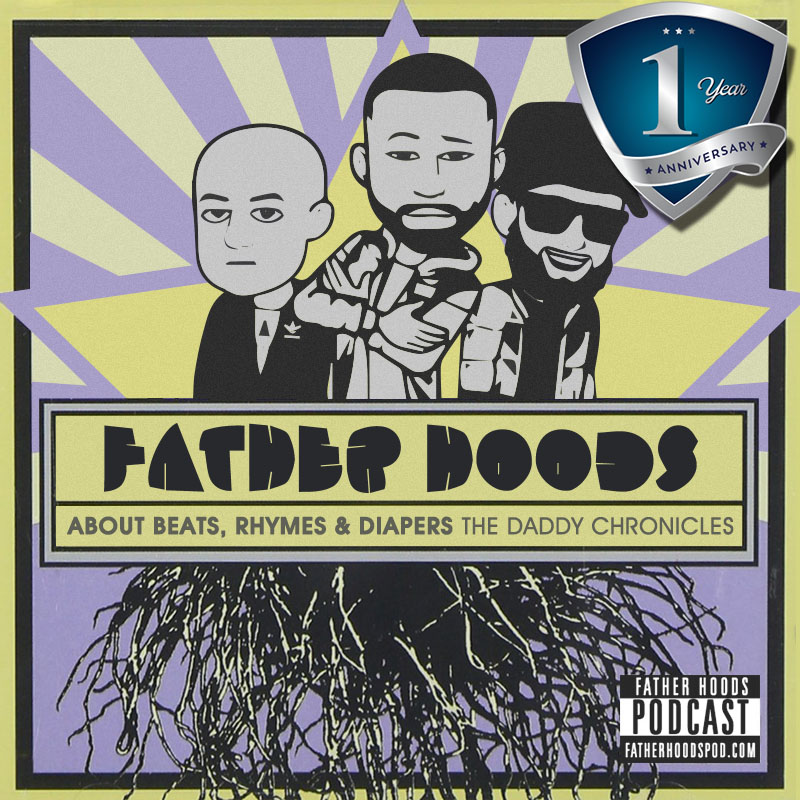 Crazy Hood Productions is proud to introduce FATHER HOODS! Hosted by KGB, DJ EFN & MANNY DIGITAL. The podcast focuses on the joys and pains of Fatherhood, from the Hip-Hop perspective!
Break out the air horns… your Father Hoods podcast is now 1 year old!!! With this being our 52nd consecutive weekly episode we take a trip down memory lane and recount the things we've learned in this podcast journey through some of our favorite moments.
We think about what we want for year 2 and what the Father Hoods podcast will be in the episodes to come.
It's Fatherhood from the Hip Hop perspective every Tuesday on the Father Hoods podcast!
---
Join the conversation with DJ EFN, KGB and Manny Digital on Instagram, Twitter and Facebook!
– Twitter: https://twitter.com/fatherhoodspod
– Instagram: https://instagram.com/fatherhoodspod 
– Facebook: https://facebook.com/fatherhoodspod 
Beats. Rhymes & Diapers.
s/o Ed O.G. & Da Bulldogs
Listen to all the episodes on The Father Hoods website here at
CrazyHood.com —> FATHER HOODS
---