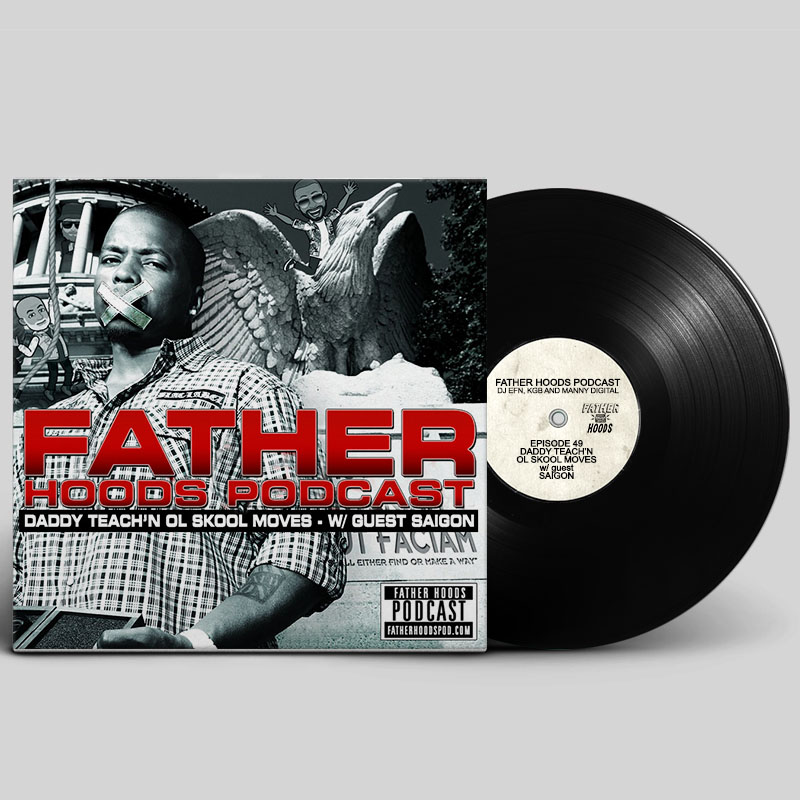 Crazy Hood Productions is proud to introduce FATHER HOODS! Hosted by KGB, DJ EFN & MANNY DIGITAL. The podcast focuses on the joys and pains of Fatherhood, from the Hip-Hop perspective!
On this episode of the Father Hoods podcast find out what circumstances lead to Manny Digital's daughter being introduced to the skunky smell of weed. That prompts a deeper discussion into the current drug scene and some of our own exposure to drugs back in the day.
We're then joined by the rapper/actor Saigon and learn about his fatherhood journey. He breaks down child support and how it's a huge reason rich dads go broke. He also shares his active role in his kids lives even through the challenge of distance and multiple mothers. Lastly, we learn why he decided to create his latest song "Ol Skool Moves (Get Wit It)."
BONUS: Saigon mentioned how he got his rap moniker on this episode. It ties in nicely with DJ EFN's Coming Home Vietnam documentary. Watch it and the rest of the Coming Home documentaries here for FREE!
Stream Saigon's latest single "Ol Skool Moves (Get Wit It)" here!
It's Fatherhood from the Hip Hop perspective every Tuesday on the Father Hoods podcast! 
---
Join the conversation with DJ EFN, KGB and Manny Digital on your favorite Social platforms… @fatherhoodspod! 
– Twitter: https://twitter.com/fatherhoodspod
– Instagram: https://instagram.com/fatherhoodspod 
– Facebook: https://facebook.com/fatherhoodspod 
Beats. Rhymes & Diapers.
s/o Ed O.G. & Da Bulldogs
Listen to all the episodes on The Father Hoods website here at
CrazyHood.com —> FATHER HOODS
---