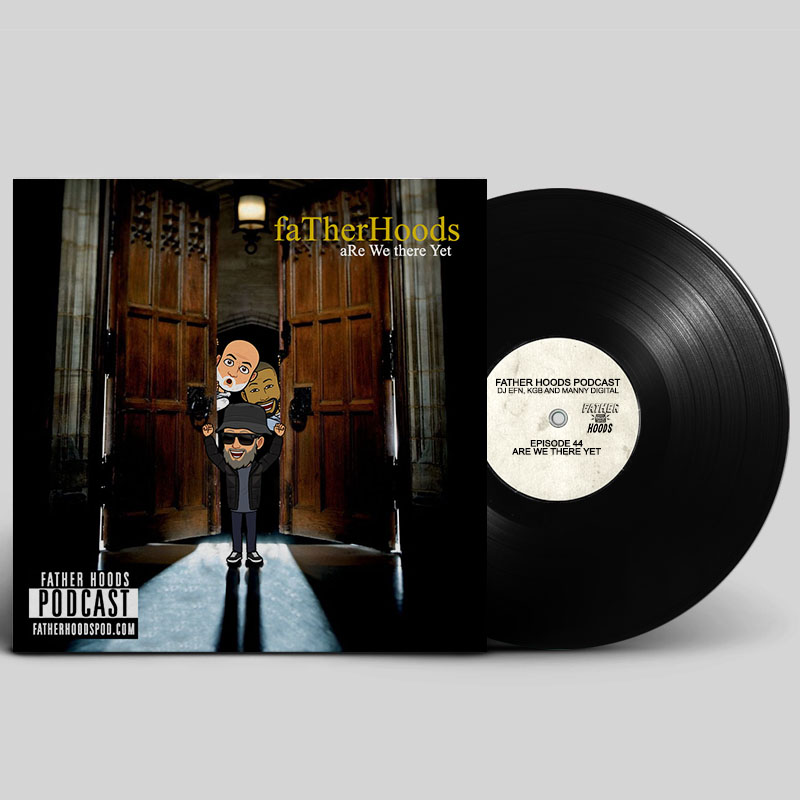 Crazy Hood Productions is proud to introduce FATHER HOODS! Hosted by The Notorious KGB, DJ EFN & MANNY DIGITAL. The podcast focuses on the joys and pains of Fatherhood, from the Hip-Hop perspective!
After catching a stomach bug KGB talks about the fear his son now has of being sick. We then press DJ EFN to get back on the wheels of steel to put together a Hip Hop lulaby's mixtape.
They continue into god parenting and the incredible work DJ EFN does with his many god kids. The Father Hoods finish off getting into the politics of picking a God parent and how they view that decision.
Strap in and hear the tales of 3 Hip Hop Dads as they go on the roller coaster that is fatherhood!
Father Hood from the Hip Hop perspective! Beats. Rhymes and Diapers, every Tuesday!
---
Join the conversation with DJ EFN, KGB and Manny Digital on your favorite Social platforms… @fatherhoodspod!
– Twitter: https://twitter.com/fatherhoodspod
– Instagram: https://instagram.com/fatherhoodspod
– Facebook: https://facebook.com/fatherhoodspod
Beats. Rhymes & Diapers.
s/o Ed O.G. & Da Bulldogs
Listen to all the episodes on The Father Hoods website here at
CrazyHood.com —> FATHER HOODS
---