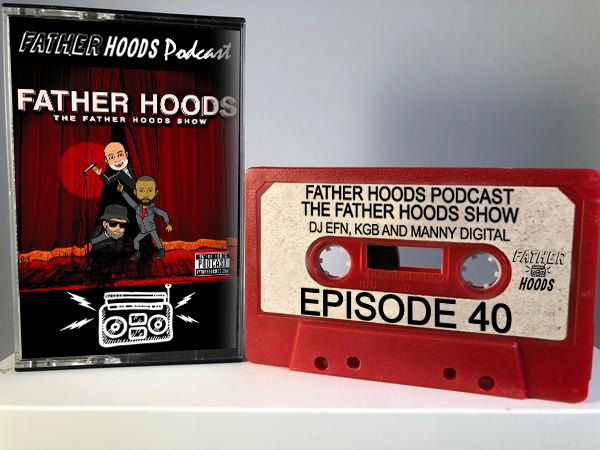 Crazy Hood Productions is proud to introduce FATHER HOODS! Hosted by KGB, DJ EFN & MANNY DIGITAL. The podcast focuses on the joys and pains of Fatherhood, from the Hip-Hop perspective!
On this one KGB's son is going through food poisoning, and so we discuss the wonders of our sick kids and their shit (a.k.a. "cookie puss"). Then we get into how we manage and prep for travel with the little ones (and under what circumstances vacations get cancelled ON SITE)!
We then stumble into our own upbringing and recall those instances where we may have disrespected a parent.
Finally, we end off the pod with a guest appearance from the pest control guy (you don't want to miss this 🤣)!!
---
Join the conversation with DJ EFN, KGB and Manny Digital on your favorite Social platforms… @fatherhoodspod! 
– Twitter: https://twitter.com/fatherhoodspod
– Instagram: https://instagram.com/fatherhoodspod 
– Facebook: https://facebook.com/fatherhoodspod 
Beats. Rhymes & Diapers.
s/o Ed O.G. & Da Bulldogs
Listen to all the episodes on The Father Hoods website here at CrazyHood.com —> FATHER HOODS
---