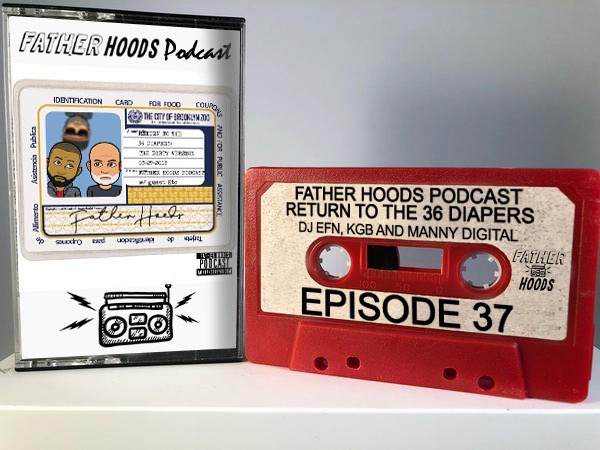 Crazy Hood Productions is proud to introduce FATHER HOODS! Hosted by KGB, DJ EFN & MANNY DIGITAL. The podcast focuses on the joys and pains of Fatherhood, from the Hip-Hop perspective!
On this episode the Father Hoods do the unthinkable… talk about RELIGION! They discuss their belief systems, how they apply them to raising their kids and more. Then they welcome in Rochester's own, rhyme spitter, Eto and find out what life is like raising a daughter (+ expecting one on the way), while climbing the Hip Hop ladder.
---
Join the conversation with DJ EFN, KGB and Manny Digital on your favorite Social platforms… @fatherhoodspod! 
– Twitter: https://twitter.com/fatherhoodspod
– Instagram: https://instagram.com/fatherhoodspod 
– Facebook: https://facebook.com/fatherhoodspod 
Beats. Rhymes & Diapers.
s/o Ed O.G. & Da Bulldogs
Listen to all the episodes on The Father Hoods website here at CrazyHood.com —> FATHER HOODS
---