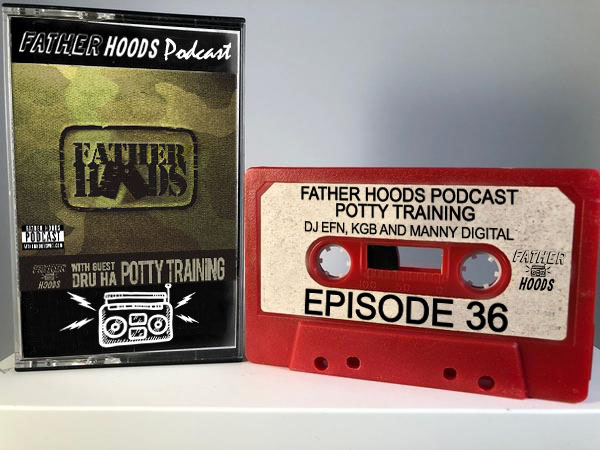 Crazy Hood Productions is proud to introduce FATHER HOODS! Hosted by KGB, DJ EFN & MANNY DIGITAL. The podcast focuses on the joys and pains of Fatherhood, from the Hip-Hop perspective!
The Father Hoods rap about J.O.S.E. (Jealous Ones Still Envy) as it pertains to their kids. They stumble into the topic of lying children and share tactics they apply in working through this phase of childhood.
Then the Hoods are joined by Duck Down Music co-founder and CEO Dru Ha. He tells us about his bi-racial child, how he approaches fatherhood and the things that he wonders about in raising his prince.
---
Join the conversation with DJ EFN, KGB and Manny Digital on your favorite Social platforms… @fatherhoodspod! 
– Twitter: https://twitter.com/fatherhoodspod
– Instagram: https://instagram.com/fatherhoodspod 
– Facebook: https://facebook.com/fatherhoodspod 
Beats. Rhymes & Diapers.
s/o Ed O.G. & Da Bulldogs
Listen to all the episodes on The Father Hoods website here at CrazyHood.com —> FATHER HOODS
---