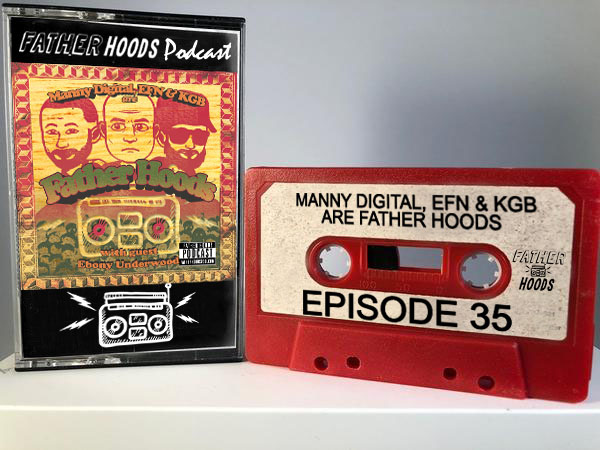 Crazy Hood Productions is proud to introduce FATHER HOODS! Hosted by KGB, DJ EFN & MANNY DIGITAL. The podcast focuses on the joys and pains of Fatherhood, from the Hip-Hop perspective!
As we enter into the month of Mothers (a.k.a. May) the Father Hoods wanted to flip the script and talk parenting with moms. On this episode we got to spend some time with Hip Hop icon Monie Love to learn about her motherhood adventures in and around Hip Hop. We even got some gems on parenting from her too!
Celebrate Mother's Month with Hip Hop dads who care… DJ EFN, KGB and Manny Digital!
---
Join the conversation with DJ EFN, KGB and Manny Digital on your favorite Social platforms… @fatherhoodspod!
– Twitter: https://twitter.com/fatherhoodspod
– Instagram: https://instagram.com/fatherhoodspod
– Facebook: https://facebook.com/fatherhoodspod
Beats. Rhymes & Diapers.
s/o Ed O.G. & Da Bulldogs
Listen to all the episodes on The Father Hoods website here at CrazyHood.com —> FATHER HOODS
---