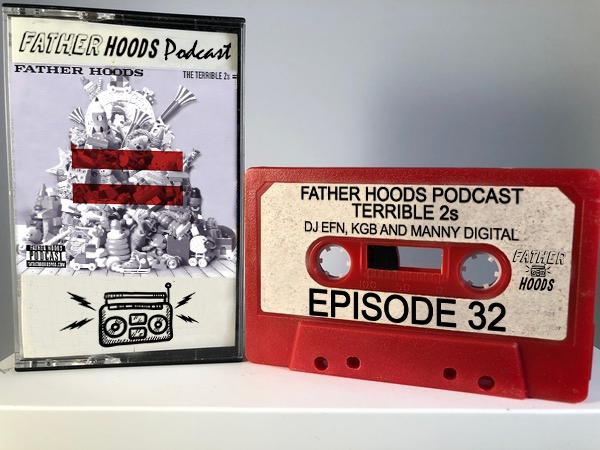 Crazy Hood Productions is proud to introduce FATHER HOODS! Hosted by KGB, DJ EFN & MANNY DIGITAL. The podcast focuses on the joys and pains of Fatherhood, from the Hip-Hop perspective!
We kick this episode off discussing the tragic murder of Ermias Asghedom (a.k.a. Nipsey Hussle). Then we transition to an interesting article where the country of Ecuador is legalizing street gangs and how that is affecting their society. That sets off a round robin of paranoia to round out this fatherhood conversation (!!WARNING!! Measles are SPREADING).
Our deepest condolences to the Asghendom/London families.
---
Join the conversation with DJ EFN, KGB and Manny Digital on your favorite Social platforms… @fatherhoodspod! 
– Twitter: https://twitter.com/fatherhoodspod
– Instagram: https://instagram.com/fatherhoodspod 
– Facebook: https://facebook.com/fatherhoodspod 
Beats. Rhymes & Diapers.
s/o Ed O.G. & Da Bulldogs
Listen to all the episodes on The Father Hoods website here at CrazyHood.com —> FATHER HOODS
---