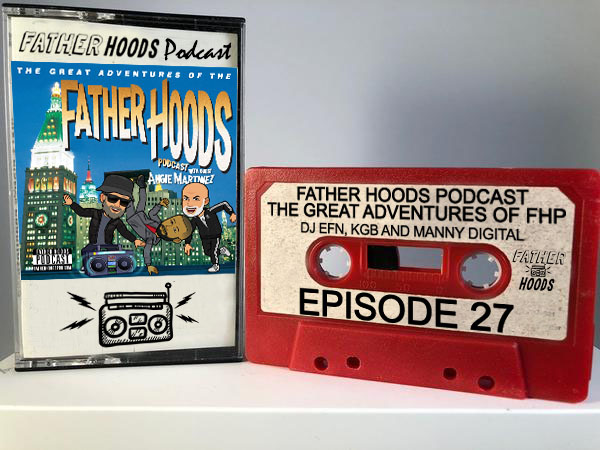 Crazy Hood Productions is proud to introduce FATHER HOODS! Hosted by KGB, DJ EFN & MANNY DIGITAL. The podcast focuses on the joys and pains of Fatherhood, from the Hip-Hop perspective!
On this episode we discuss (spoiler alert) the Netflix movie "Abducted in Plain Sight." We then spend some time self analyzing our parenting styles to see if we fall into the category of "Helicopter" parents.
Do you vet the family and surroundings of your kid's friends before you let them go on play dates? We ponder this and also welcome onto the show our very FIRST Hip Hop mom, NY Times best selling author and the voice of NY radio Angie Martinez. She tells us all about her interersting family dynamic and drops some parenting jewels for us fathers.
————————————
Join the conversation with DJ EFN, KGB and Manny Digital on Twitter, Instagram or Facebook… on all platforms @fatherhoodspod
Beats. Rhymes & Diapers.
s/o Ed O.G. & Da Bulldogs
Listen to all the episodes on The Father Hoods website here at CrazyHood.com —> FATHER HOODS
---