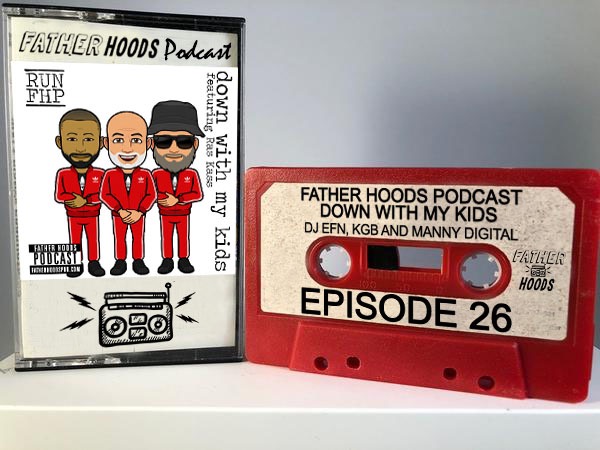 Crazy Hood Productions is proud to introduce FATHER HOODS! Hosted by KGB, DJ EFN & MANNY DIGITAL. The podcast focuses on the joys and pains of Fatherhood, from the Hip-Hop perspective!
On this episode KGB raises one of his biggest fears which triggers a deep discussion around the question… What if our kids started messing with drugs? We then welcome to the fatherhood discussion lethal west coast rapper and dad, Ras Kass. He kicks it with us to share his experiences raising twin boys while working through spousal separation and nurturing a successful rap career.
————————————
Join the conversation with DJ EFN, KGB and Manny Digital on Twitter, Instagram or Facebook… on all platforms @fatherhoodspod
Beats. Rhymes & Diapers.
s/o Ed O.G. & Da Bulldogs
Listen to all the episodes on The Father Hoods website here at CrazyHood.com —> FATHER HOODS
---