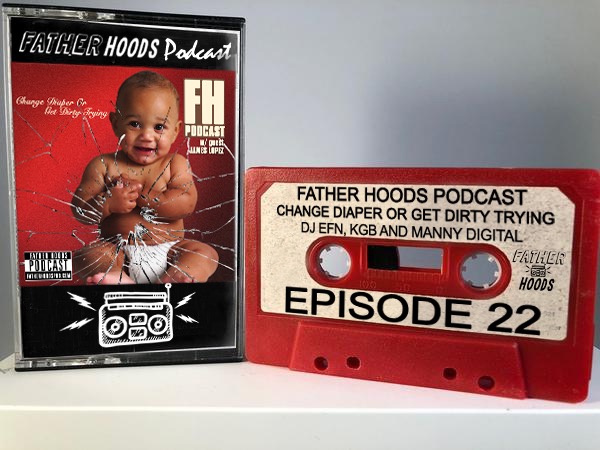 Crazy Hood Productions is proud to introduce FATHER HOODS! Hosted by KGB, DJ EFN & MANNY DIGITAL. The podcast focuses on the joys and pains of Fatherhood, from the Hip-Hop perspective!
On this episode the Father Hoods we get into kids dreams/nightmares and how they affect our kids. Which moves us to pondering when we'd let our kids watch violent/horror flicks.
Our guest James Lopez then stops by to tell us all about the #FatherHoodIsLit movement and how he's helping dads live their best lives.
Beats. Rhymes & Diapers.
s/o Ed O.G. & Da Bulldogs
Listen to all the episodes on The Father Hoods website here at CrazyHood.com —> FATHER HOODS
---